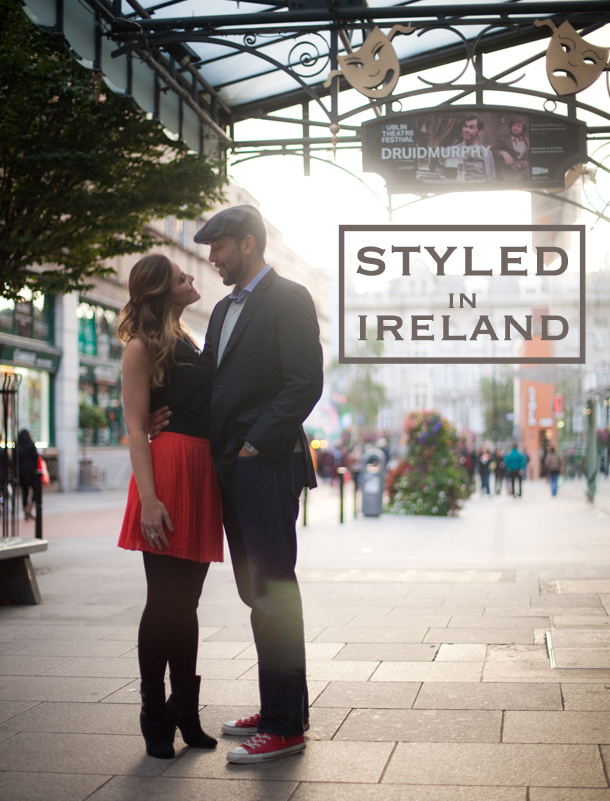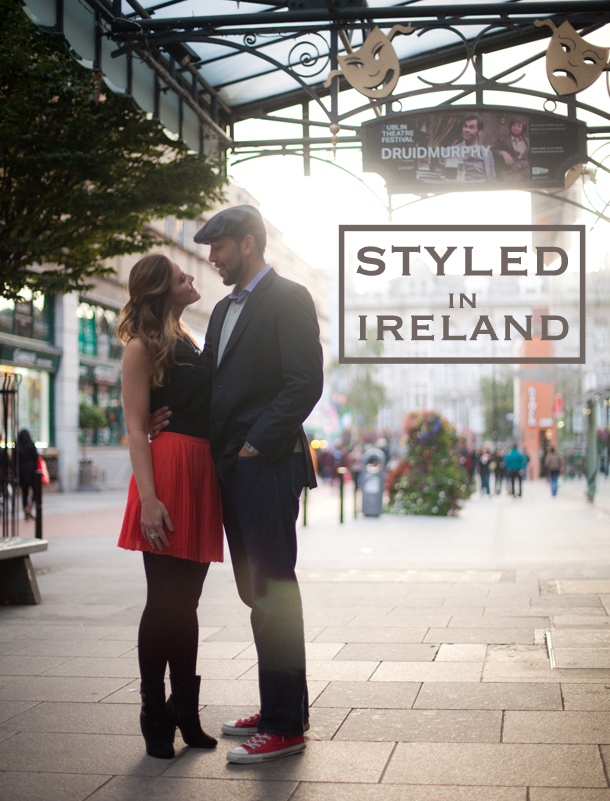 We're back with another Styled in Ireland post today – highlighting Irish designers and giving you tips for visiting Dublin or getting out and about as a local.
Tips for Travellers
Dublin is such a romantic city for a date. Our perfect combination? Start with dinner and a drink (try here or here), then take a little stroll down Grafton Street – the city's main shopping street is lovely after hours. Buskers play music and the crowds are all gone – you can stroll slowly without worrying you're going to get run over! To top off the night, try the chocolate platter at the Exchequer  – perfect for sharing if you both have a sweet tooth. Or, if it's warmer, an ice cream cone from Murphy's is a yummy treat.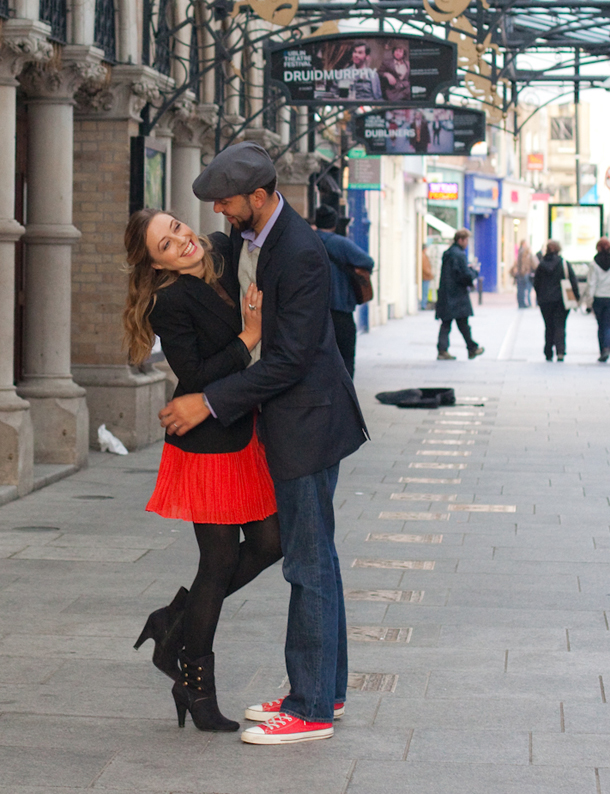 Date night is a great excuse to dress up and wear a little party skirt. This one was a gift from my sister – she has such good taste! I paired it with a blazer and boots that can conquer Dublin's cobblestones! My date likes to layer a sweater and button-down shirt under a blazer. He keeps it a little more casual with Converse and his go-to paddy hat.
Highlight // Irish Designer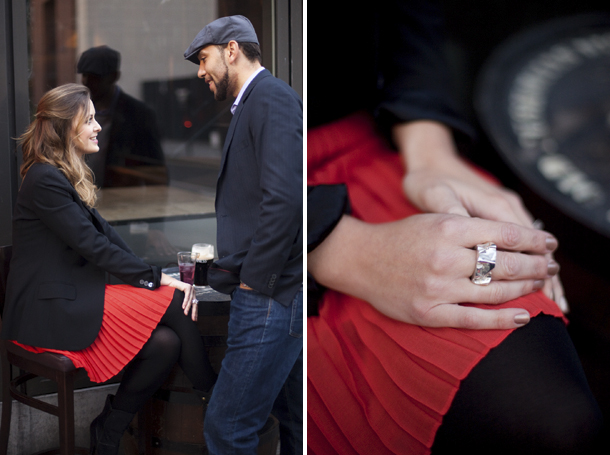 Clare Grennan's jewellery was so much fun to use in this post. The two pieces I used were heavy, which made them feel really fancy! The silver pendant was perfect to compliment the neckline in this outfit.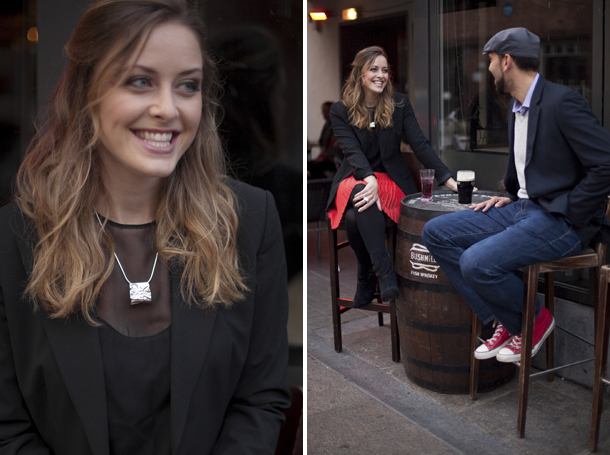 Clare is the other half of the Irish Design Shop duo and teaches jewellery classes there as well. She mostly works with silver, sometimes plating it with gold or rhodium, and sometimes works wood into her pieces.
Sponsored by the Irish Design Shop
The Irish Design Shop is one of my absolute favorite spots to visit in Dublin. Their main shop is tucked behind the Stephen's Green Shopping Centre at the top of Grafton Street – in an old building that used to store hay! Now the building houses their beautifully curated shop, filled with jewellery, prints, and various housewares, as well as studio space for fifteen artists and designers. You can even see the studio space from the shop, and owners Clare and Laura are always happy to let people have a peek! Or visit virtually here!
The Irish Design Shop also offers jewellery classes, including one where you can make your own wedding rings! But book quickly – they fill up fast!
You can find Clare's jewellery at the Irish Design Shop.
Missed the previous Styled in Ireland posts? Check them out here! Summer / Match Day / Afternoon Tea / Picnic / Chilly Weather / Wedding Guest
Emily // Blazer: Michael Kors / Top: Janey Clothing / Tights: Penneys / Skirt : J. Crew / Boots: Penny's / Hair and makeup: Kristin Labanauskas / Photography: Julie Matkin, Half a Dream Away / Styling: Emily Westbrooks
Michael // Blazer: Penneys / Sweater: Banana Republic / Dress shirt: Banana Republic / Jeans: The Gap / Sneakers: Converse / Paddy hat: J. Crew