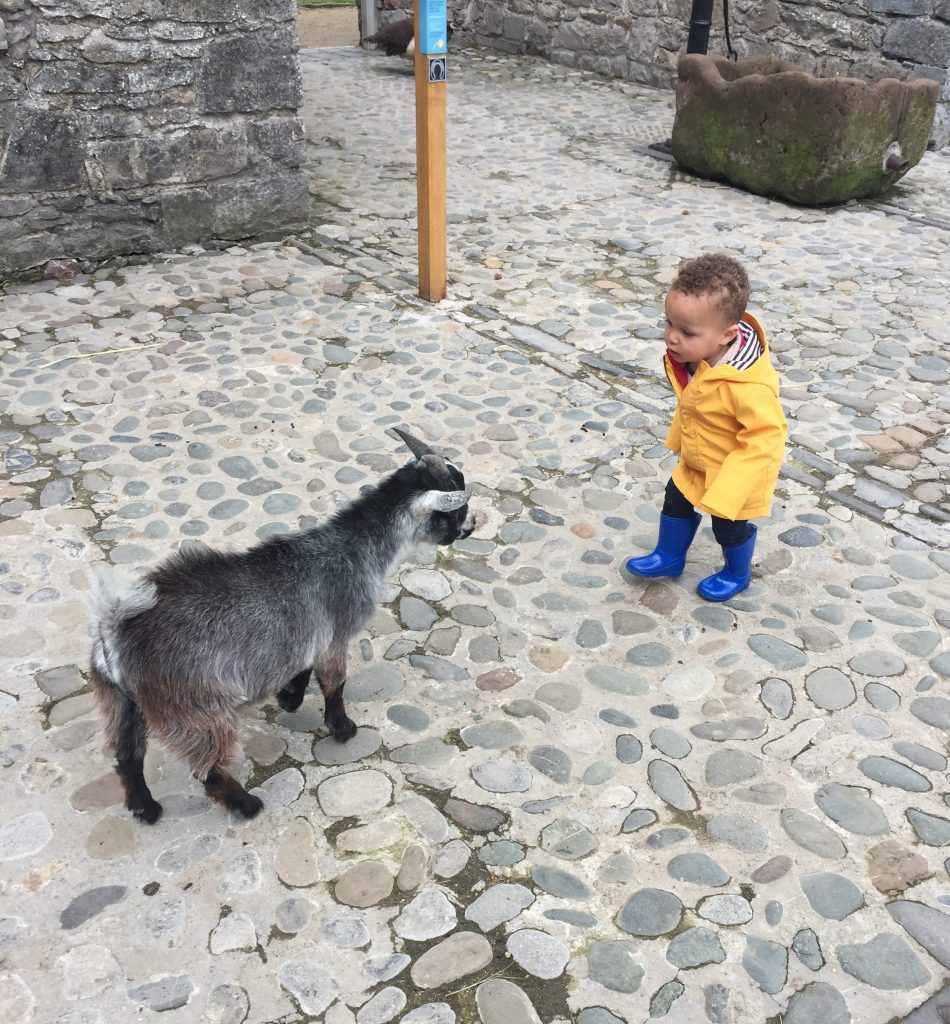 I will be the first to admit that we had a rough and long winter. Maya and I were sick a ton, we weren't used to proper winter, and the kids' schedules meant that by the time they were up from naps, it was dark and therefore not a great time to explore.
So we are now trying to get out more, now that it's at least light when the kids are up from their naps.
Last month, when it was still chilly in June, we bundled the kids and drove the quick 20 minutes to Newbridge House and Farm and it was super. It was deserted, partly because it had rained all day and also because it was pretty late in the day. The last entry is at 5 and it closes at 6. We spent an hour wandering around, looking at the animals, and it was just perfect for our age kids.
Honestly, I'm not the biggest fan of Dublin Zoo. It's too much walking for not enough animal return. Plus, it's twice as expensive as the family ticket for Newbridge House (€20, for two adults and two kids for the farm only), which fully satisfied the kids' interest in creatures.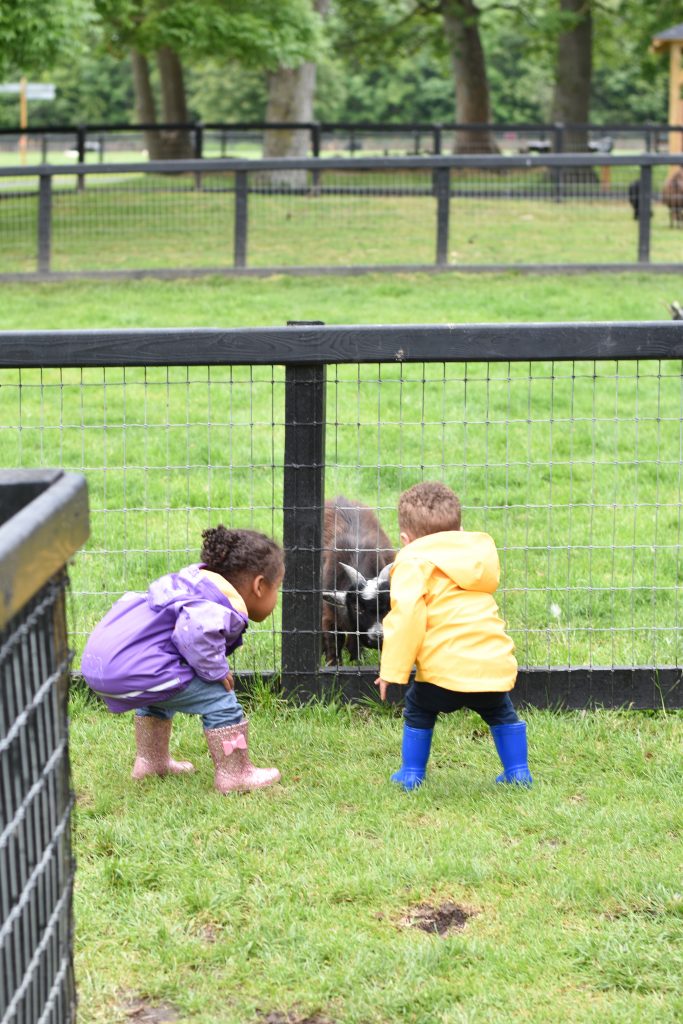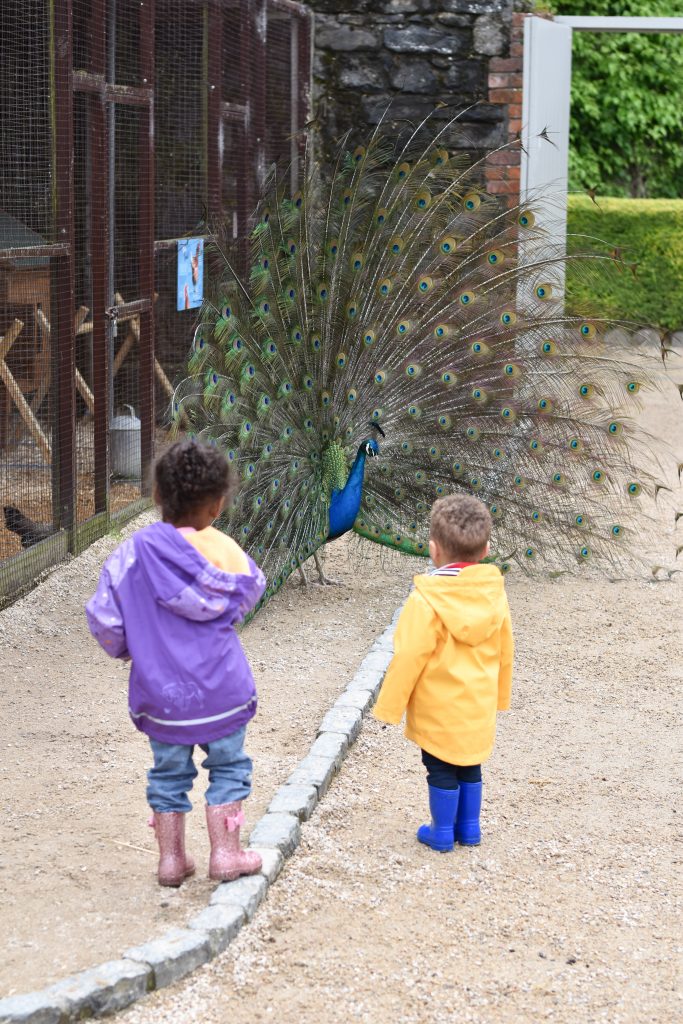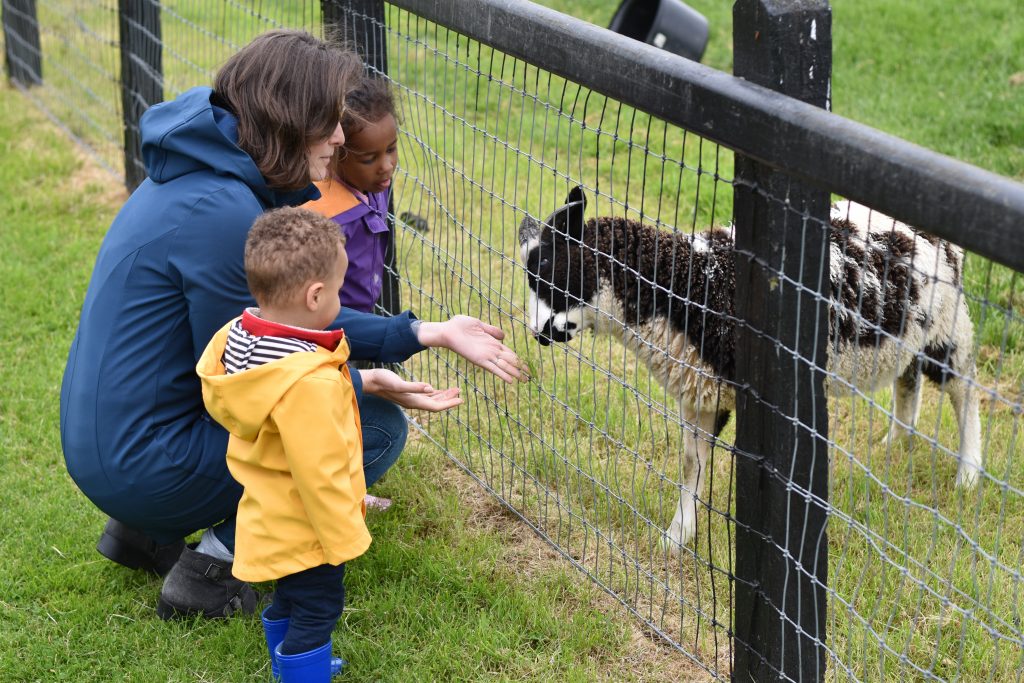 The best part was the peacocks that roam freely around the grounds. Noah was completely fearless and I was a little nervous he was going to grab at one of their feathers. Maya was nervous, too, and kept yanking him backward by the hood of his jacket. A few goats squeezed under their fences and were off looking for more hay, which was also hilarious. They were only the kids' height, and clearly cared more about food than children.
I'm trying to build up some solid recommendations for people visiting Dublin with kids, and this would be at the top of my list at the moment!
Newbridge House and Farm, Hearse Rd, Newbridge Demesne, Donabate, Co. Dublin