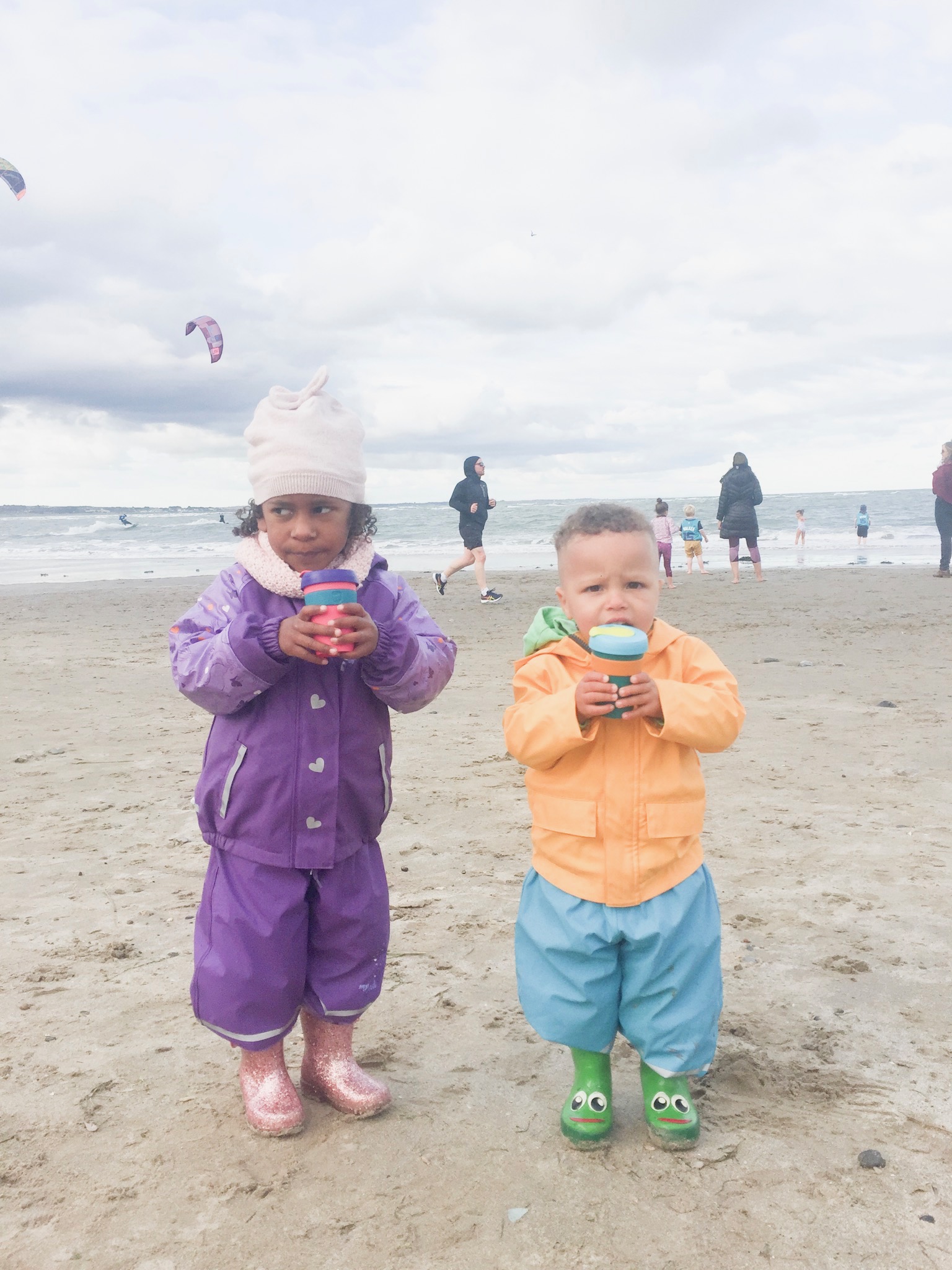 Well, hello.
I'm going to do this bullet point style, because good grief, it has been a very long time.
I'm still here. Just existing on the internet in other places, mostly Instagram stories and TheJournal.ie, where I took a full-time position as an editor from August to the end of January.
Noah turned two and Maya turned four since I last posted. It goes without saying that they are a total hoot. Noah has such a silly sense of humor, and Maya has a wonderful flair for the dramatic. Two of my favourite things are overhearing their imaginative worlds as they play with dolls or diggers or lizards or whatever the toy of the moment is.
I've found I really like editing, but I've also found commuting an hour each way to be exhausting. I miss my kids all week long, then try to cram in as much as I can into the weekends.
I've somehow gathered no fewer than 15 pumpkins and have lots of Halloween decorations around the house, many of which are kid-made and I love it.
Michael got a new job in his old Irish-speaking school and it has been a wonderful blessing for our family — more flexibility, even closer to our house, and a warm, welcoming staff and administration.
I chopped all my hair off. I think it toes the line between ultra mom haircut and pixie. It's easy and I think it's going to take me a decade to grow out, so it's staying for now.
I have missed blogging, and I have things I've been wanting to share — especially about what Dublin is like currently/now/after several years away, and some fun things to do here with kids. Here's hoping it won't be months before I manage!
We took the kids to the beach with friends so the dads could jump in the sea (they're all old and still play basketball so apparently this is therapeutic, like an ice bath). The photo above is of my two Houston babes, cosied up head to toe, holding hot chocolate and still grumpy about how cold it was!
Until next time, which I hope is soon, but make no guarantees. xx