Last year, I complained a teensy bit about the lack of ice cream options in Dublin. Well, I've found the ultimate solution: Murphy's Ice Cream.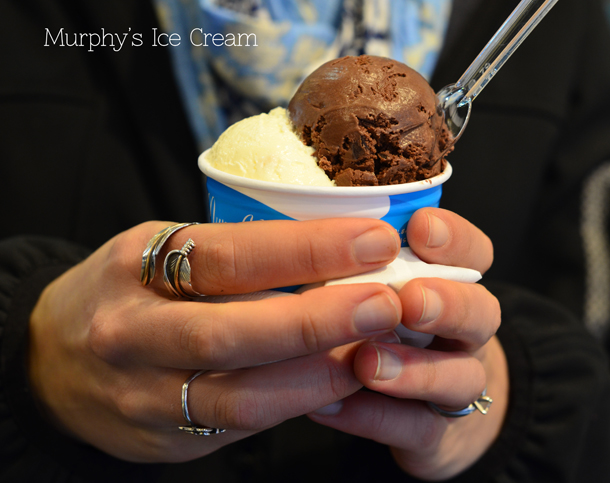 They have amazing flavours like brown bread and honeycomb caramel. Founded in Dingle in 2000, Murphy's ice cream is all made with milk from special and rare Kerry cows – neat, right?!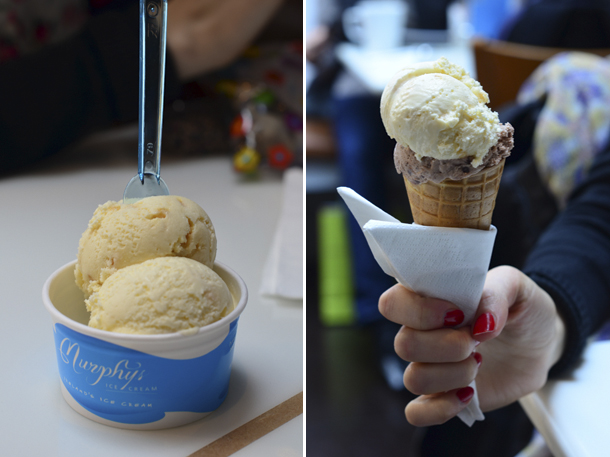 I loved mixing and matching flavors – I tried Olive Oil Brownie and Caramel Honeycomb and the combination was delicious! I'm hoping for lots more Murphy's in my future this summer – hopefully the weather will cooperate!
Murphy's Ice Cream, 27 Wicklow Street, Dublin 2