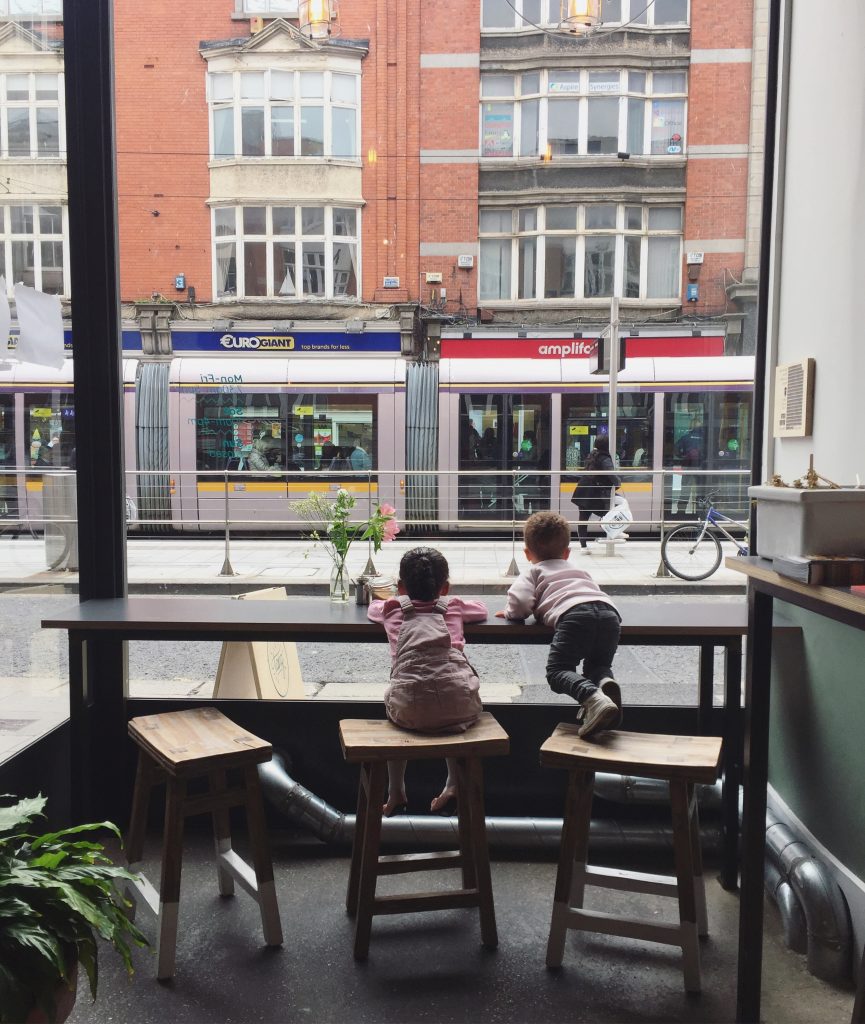 Michael and I haven't managed to get out in the evening very much this year, but last weekend we decided we needed to start trying out new babysitters. Our kids are used to our family members who watch them sometimes, but we didn't have anyone since our nanny went back to Uruguay who could watch them when no family members were available.
So because I wasn't going to land the kids or the sitter with nap time or bedtime on the first go, that left us with a brunch date. And actually, it was delightful. The kids are happiest in the morning, so I wasn't worried about them acting up or needing us too much, and let's face it, brunch is cheaper than dinner anyway! Plus, I really do love brunch food.
We had been wanting to try Tang, on Lower Abbey Street, but it's closed on Sundays when we're usually around the corner for church. So we went a few weeks ago and it was as delicious as it was cute. The Luas goes right by and it feels like you're right in the city.
The coffee was great (sometimes decaf lattes are hard to get right, but this was very right) and I haven't stopped thinking about the mushrooms on toast since. I literally could have eaten it again a few hours later, it was that good. I mean, I was full, but it was so yummy. Michael had shakshuka and he loved it, too. A friend said their chicken salad is her fave, so that'll be next on my lunch list to try.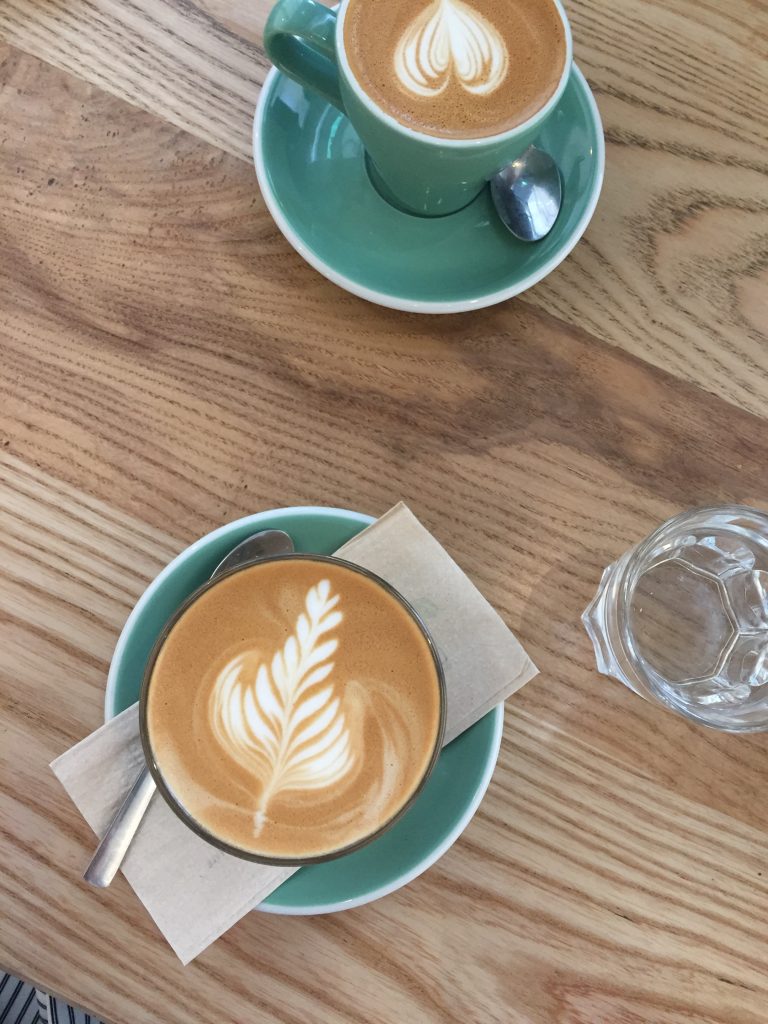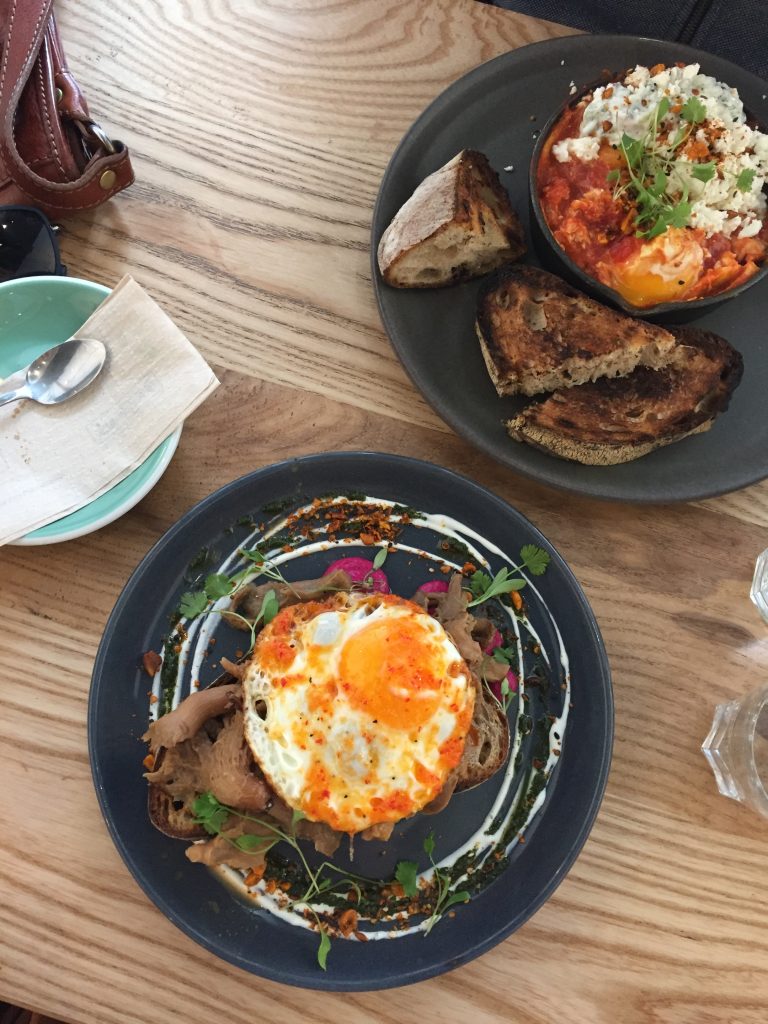 We brought the kids back today since both kids were home and Michael is out of school for the summer. It was delightfully quiet mid-morning and Maya ate so. much. oatmeal. Which, of course, was probably because it was very delicious oatmeal, with coconut milk, honey, granola and toasted nuts. I think we need to step our home oatmeal situation up a level!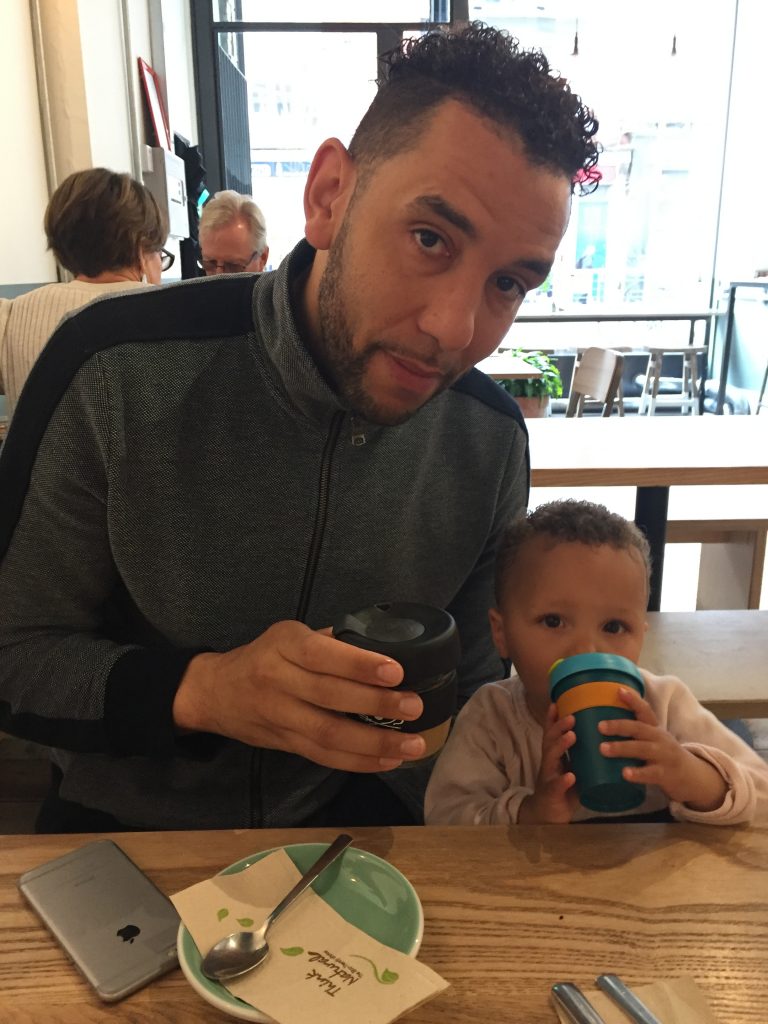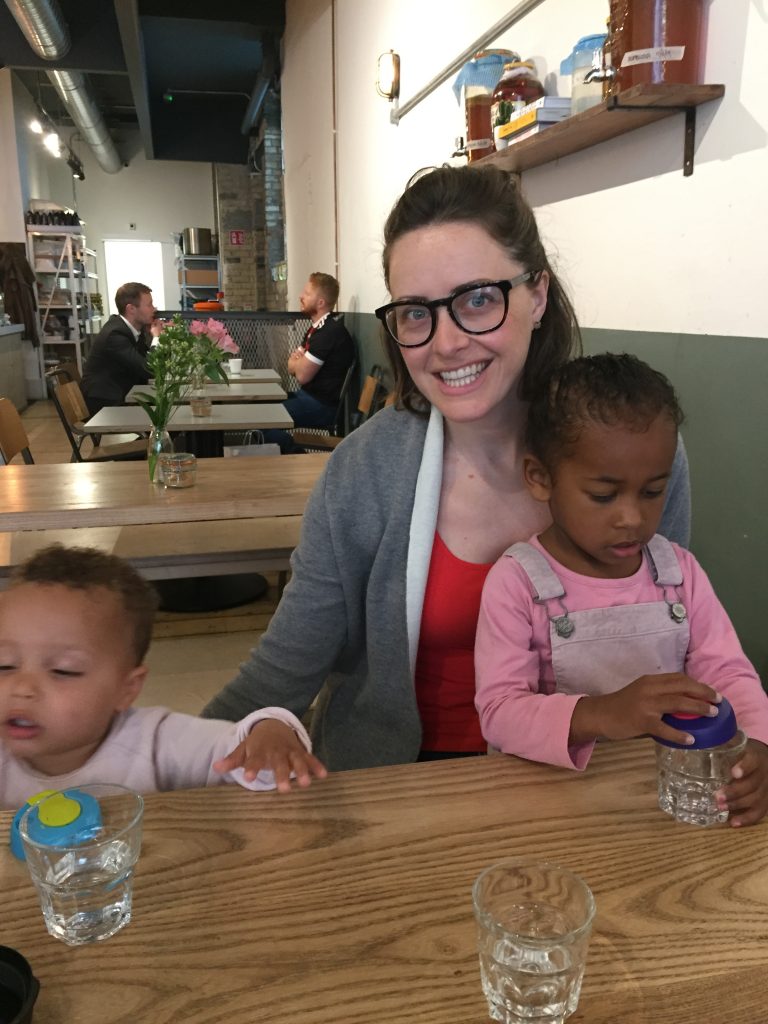 Managing the toddler chaos is definitely easier when there are benches and big tables involved!
Tang: 9A Lower Abbey Street, Dublin 1