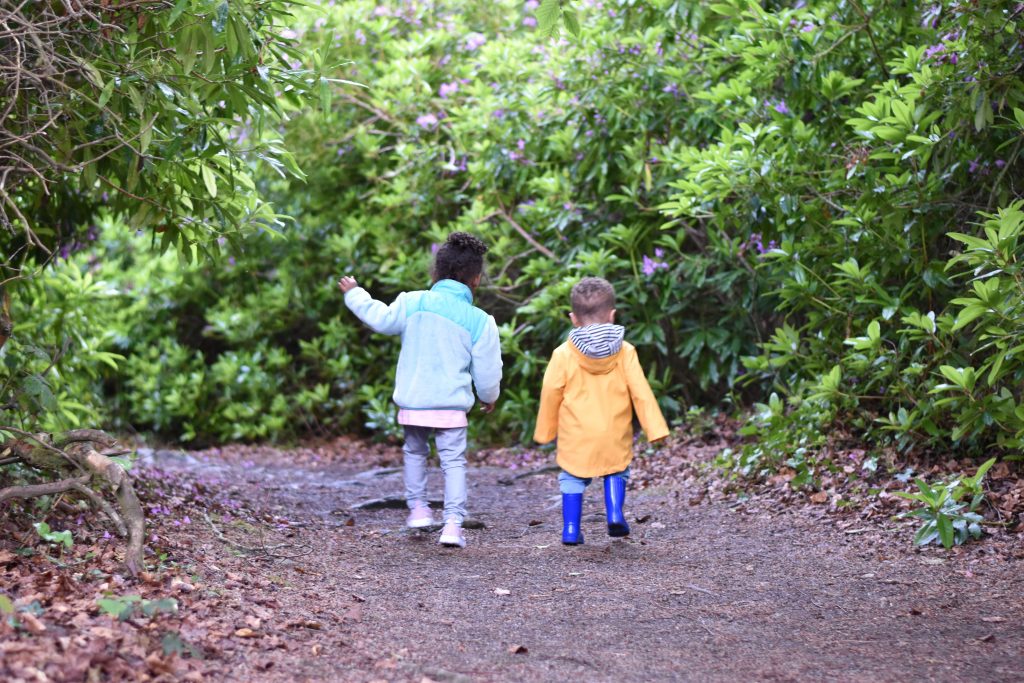 We picked possibly the worst hour of the whole spring to head up to Deer Park to see the rhododendrons in bloom this summer. It was Ireland's once yearly thunder storm, so our wander was cut short. But it was still a lovely time, and reminded me of when Maya used to call thunder 'fun-der,' and reminded me that Noah doesn't remember hearing thunder from our time in Houston at all!
We've climbed Deer Park with the kids several times, but the time we let them both wander the path that runs just behind the golf course at the base of the hiking path. It runs under the most enormous rhododendron bushes that bloom usually in late May/early June. We called it a magic forest walk and the kids loved it.
I would suggest that if you go when it's wet, rain boots aren't the best choice. Maya had sneakers on (she refused her hiking boots and her sneakers are pretty washable) and they were much better for gripping than Noah's wellies. In fact, Noah took a couple face plants in part because he's not totally stable on uneven ground, but he would have been in much better shape with different shoes on. When it has been dry, you can probably get away with sneakers, but it can be muddy under the trees.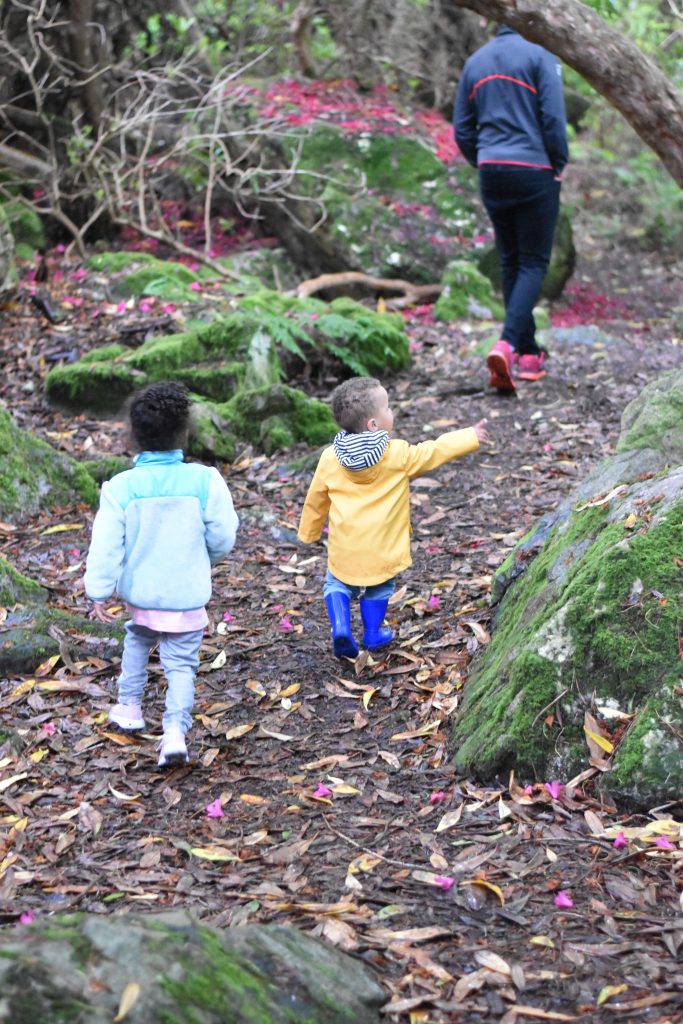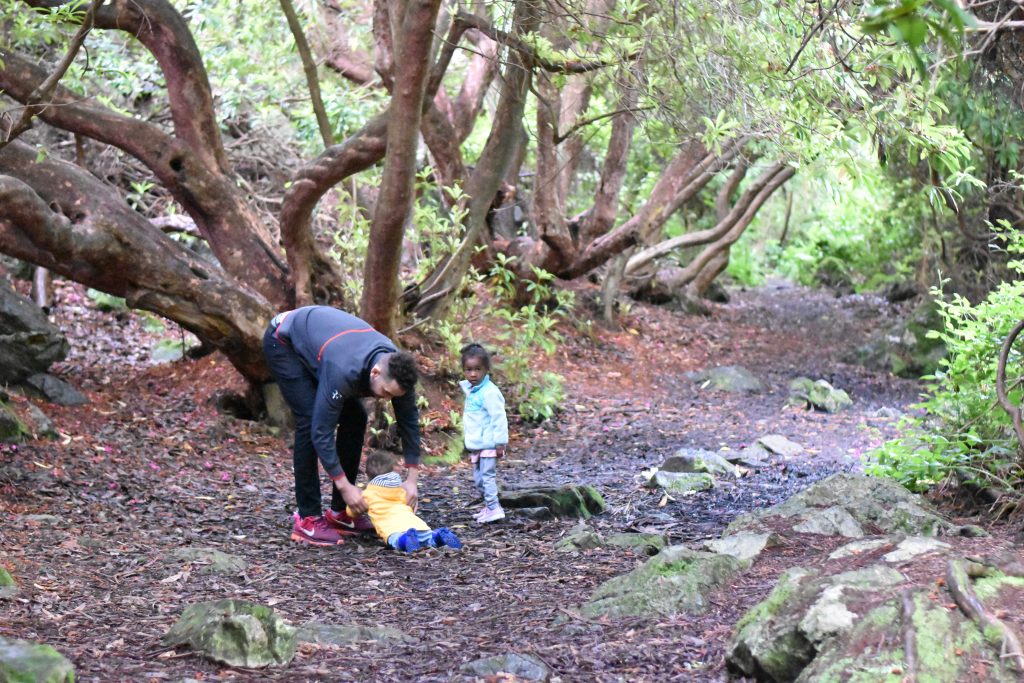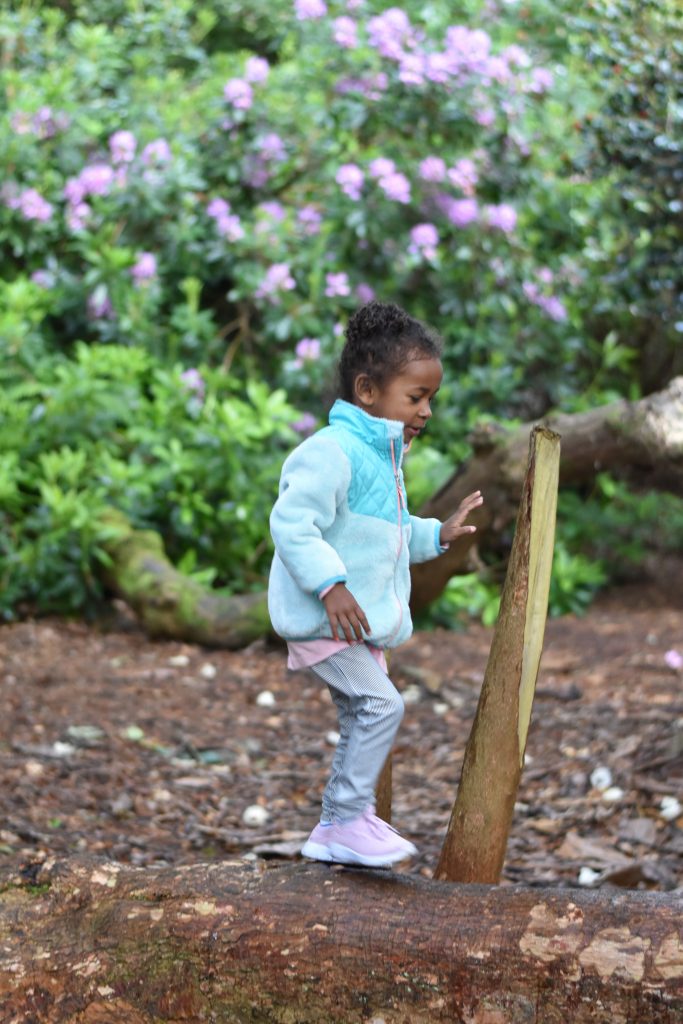 The only other thing you have to be careful of are nettle plants. Luckily, the kids were bundled from head to toe and there weren't so many that they would have brushed them with their fingers.
We loved walking under the giant trees and looking up at the rhododendrons. I could have stayed for ages, but we did start to get a little wet after a while. You probably have another week or so of the rhododendrons in bloom if you haven't been!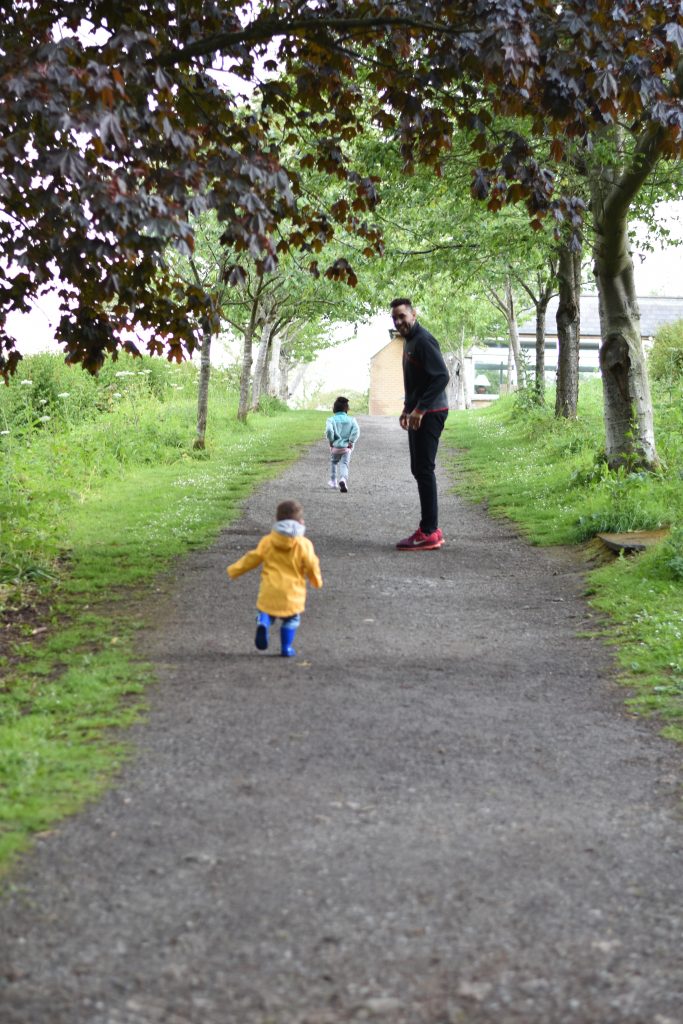 I love that last photo — Maya insisted on wearing a pair of leggings I picked up for next year and they kept sagging down her buns. She's running while holding her pants up in this photo!