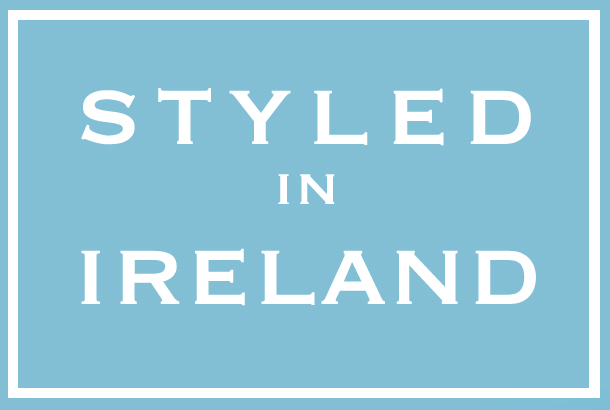 Good morning, everyone! Happy Monday! I'm so excited to be sharing about a new series I'll be starting tomorrow on FCV. The new series, Styled in Ireland, has a couple of purposes. First, it's designed to explain to my American readers some tips for what to wear when they visit Ireland. I get a ton of emails from readers planning trips to Ireland asking what's appropriate to wear or how warmly to dress. This should give visitors great tips for what to pack. And for my Irish readers, you'll get the chance to weigh in with your tips as well!
Second, the new series is an opportunity to highlight Irish designers. It'll come as no surprise that I'm hugely passionate about publicizing the exciting design and craft work going on in this lovely island. So here's another great avenue for that!
You'll see Styled in Ireland posts about every three weeks (don't worry, FCV isn't turning into a fashion blog!), and they'll focus on different designers and looks each time. And sometimes they'll even involve looks for men as well! Well, if I can convince Michael to do a little modeling for me. Fingers crossed!
This whole project wouldn't be possible without two key ingredients – Julie Matkin, the most talented photographer, and Kristin Labanauskas, who worked magic with my makeup and hair. If you're getting married, you need these two! Thank you both!