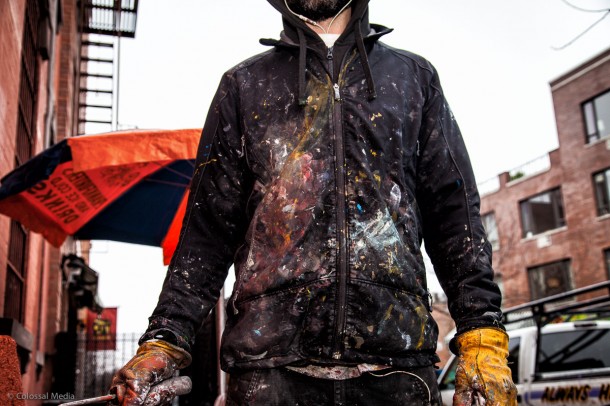 Did you know there are guys (and gals) who paint huge murals on the walls of buildings across America? I had no idea! I guess I thought all the images on buildings were just big printed images glued up there, which some of them are. But I had no idea there are people who get up there and paint them for a living! You can read more about the history of them on Storyboard. This video makes the job seem incredibly bad ass. If I wasn't so afraid of heights, I'd say I missed my calling. So darn cool.
Storyboard is great source for what's being termed the return of  "slow blogging" or "long form blogging." It's essentially an intentional turn in the blog world to move away from short little product-based posts that don't really tell you much, to longer, more in depth article-style writing. This post from Erin of Design for Mankind is a great explanation, and her posts since have been interesting and thoughtful and thought-provoking.
You can find lots of slow blogging on From China Village – check out my Styled in Ireland posts or my posts about design and craft in Dublin over on Poppytalk.