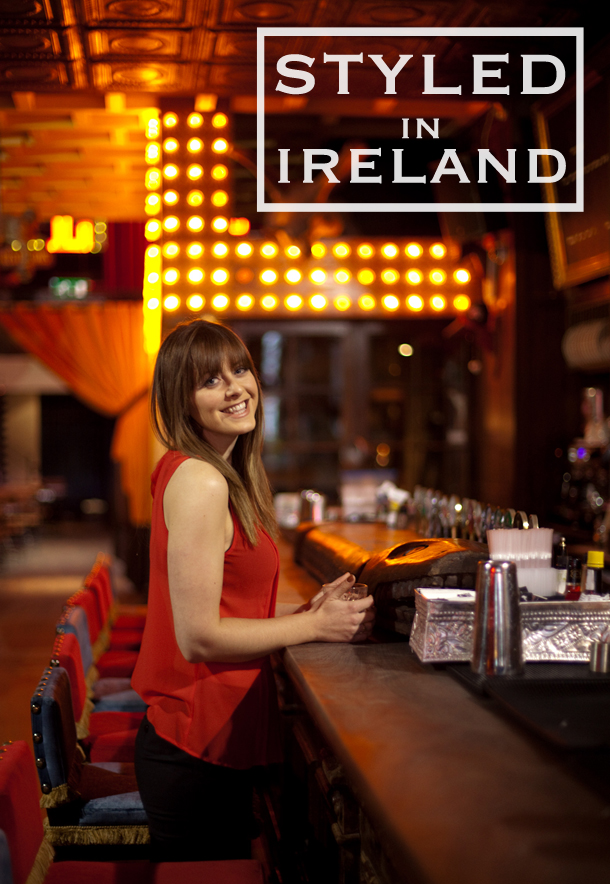 Hey friends, it's time for another installment of Styled in Ireland. This time, we're exploring what to wear for a night out in Dublin city – whether that's dinner and drinks with a few friends, or maybe even a little dancing!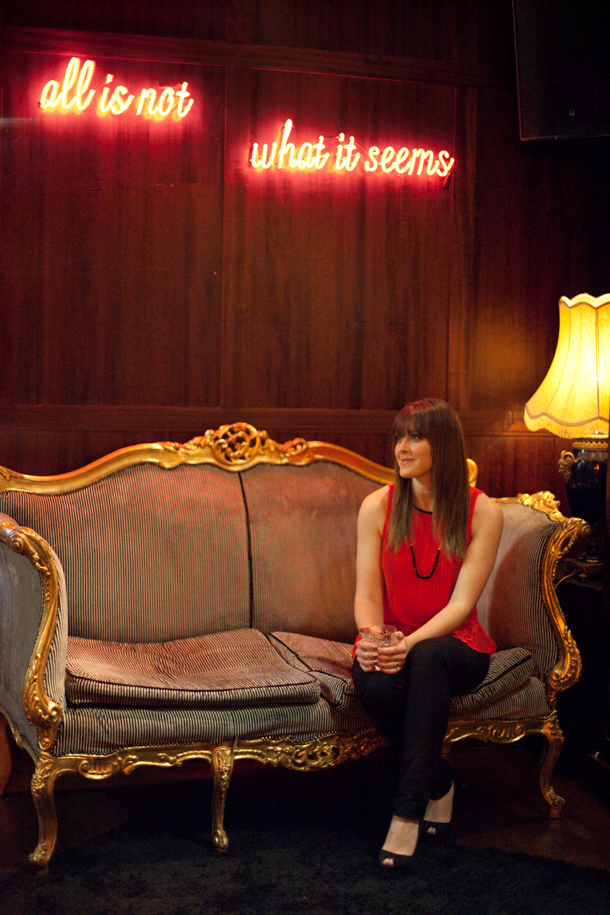 Tips for Travelers:
One of the first things I noticed about Dublin when I moved here nearly five years ago, was that "going out" meant dressing up. Given, I grew up in China Village, which can really only be described as rural. Picturesque, but rural. You probably have to drive an hour and a half to get to a half-decent place where you could go dancing. I've also lived in a few cities (Los Angeles, Washington DC, Boston), but going out in Dublin seems decidedly less casual than most places in America.
The first lesson I learned was to skip the jeans, or at the very least, dress them up considerably. A lot of girls will wear dresses, but I usually opt for pants because I usually get too cold in transit. In these photos, I'm wearing a pair of skinny tuxedo pants from H&M. They have a little sheen to them, and they look great with a high pair of heels and a bright colored top.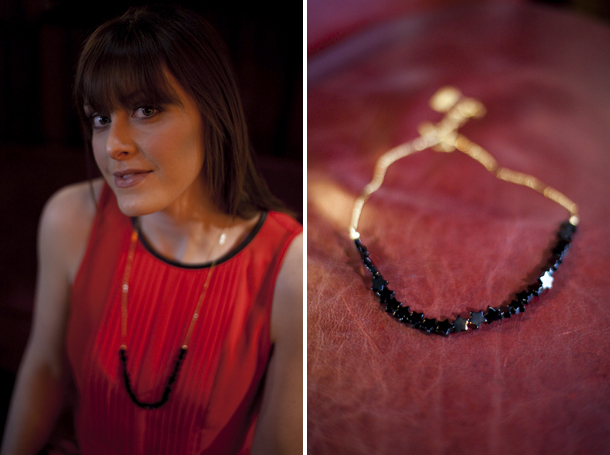 Highlight // Irish Designer
To highlight the trim on the collar of this fun red top, I picked a few pieces from Bow Boutique in the Powerscourt Centre. These are by the talented jeweler MoMuse. The length of that necklace was just perfect, and I love the delicate drop earrings – just enough sparkle for just about any place the night might take me!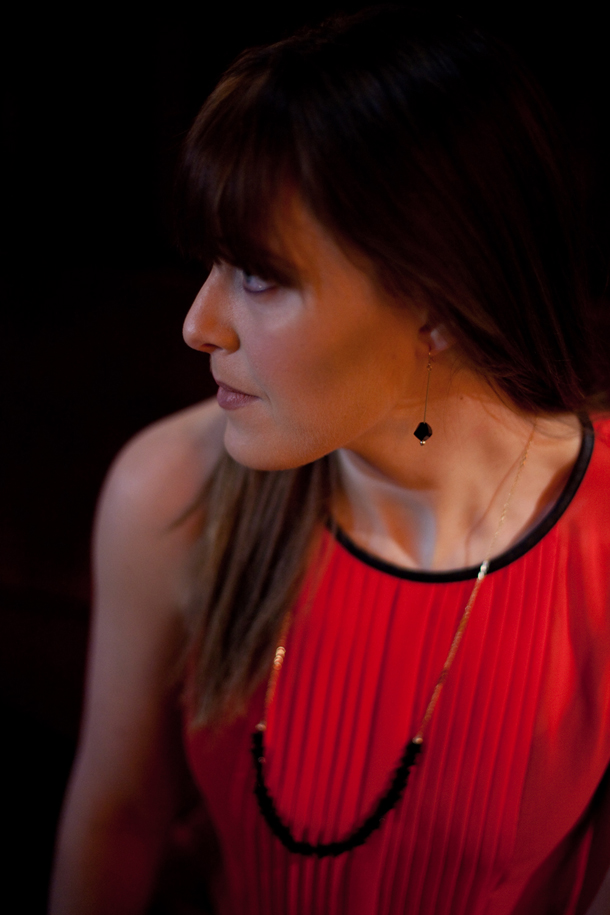 Now, for a few recommendations of where to go for a fun night out. Michael and I are really partial to 37 Dawson Street, which happens to be where these photos were taken. 37 Dawson has a restaurant as well as a lounge/dance area and a whiskey bar. Michael had his 30th birthday party there last year, and while I've yet to eat dinner there, the nibbles we tasted that night were really yummy.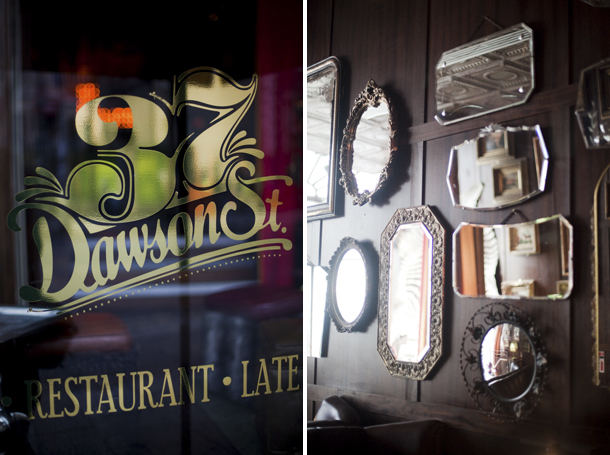 We're also fans of 37 Dawson because the clientele is more twenties and thirties. Keep in mind, the legal drinking age in Ireland is 18, so if you're older than early twenties, you'll want to find a spot that doesn't make you feel ancient!
If 37 Dawson gets a little crowded, Samsara next door is a little calmer. Or for dinner with a loungey vibe, you can try the Exchecquer Restaurant, which has a great cocktail menu. Fade Street Social is great for a night out, or if you happen to have a balmy, dry evening, the Marker Hotel rooftop bar is pretty special!
Missed the previous Styled in Ireland posts? Check them out here! Summer / Match Day / Afternoon Tea / Picnic / Chilly Weather / Wedding Guest / Date Night / Festive Paddy's Day / Rainy Weather / Dublin Exploring
Top: Zara / Pants: H&M / Jewelry: MoMuse / Heels: Zara / Hair and makeup: Kristin Labanauskas / Photography: Julie Matkin, Half a Dream Away / Styling: Emily Westbrooks