One last 2013 highlight post before I dive headfirst into 2014. I loved looking back on the projects I completed over the last year – there weren't as many as I would have liked, but I did manage to knock out a few! I'm excited for the next few months to share lots of new DIY projects I've completed for our little house makeover  – including a quilt headboard, a sheepskin stool and a totally made over traditional Irish telephone seat!
But first, one last look at 2013's projects.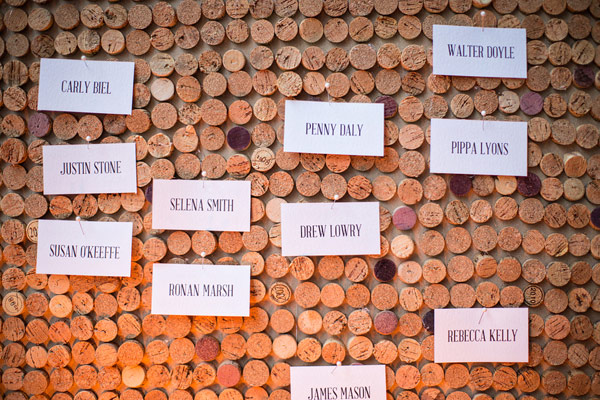 I made this cork board seating plan for One Fab Day – and nearly lost a few fingers in the process. So many corks. But it looks cute – and they're now using it in their new office!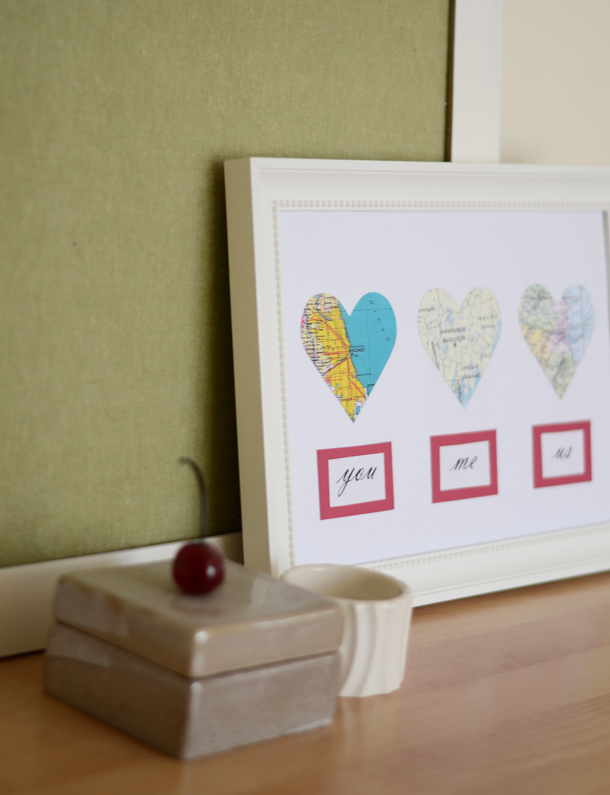 A little Valentine's Day DIY – map hearts with a bonus story about my Irish ancestry.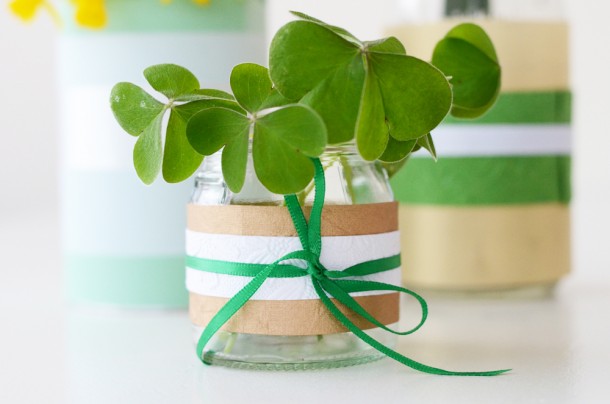 Super quickie DIY vases from jam jars for St. Patrick's Day.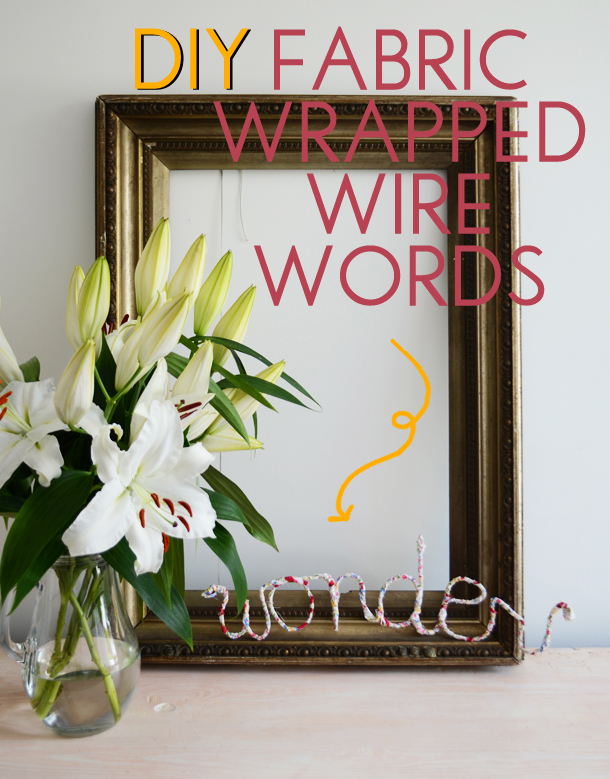 Another simple one – fabric wrapped wire words. This wonder is living in our made over bathroom now.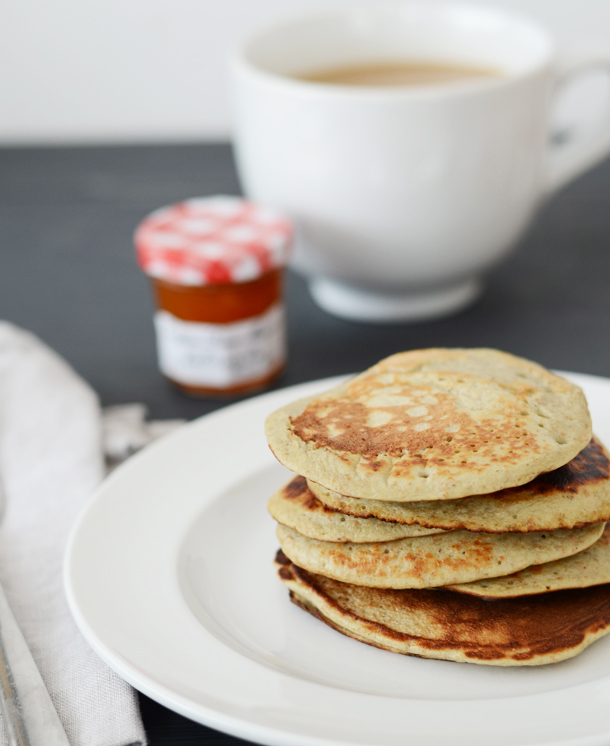 Easily one of my most pinned posts – banana pancakes with only four ingredients!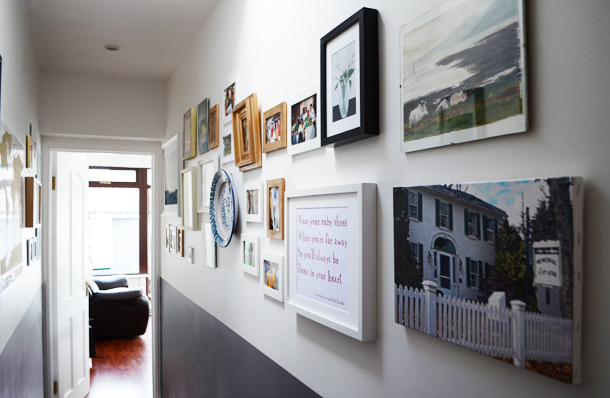 A slightly larger project – our made over hallway. I still love that half grey hallway every time I walk through it!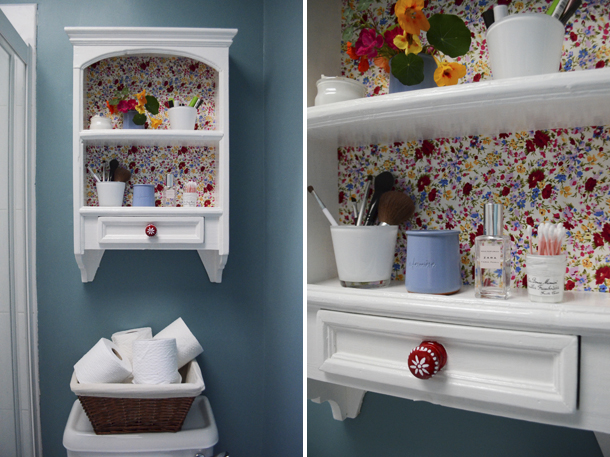 We clearly started with the smaller rooms first – here's our made over bathroom, with a little hutch covered in flowery fabric.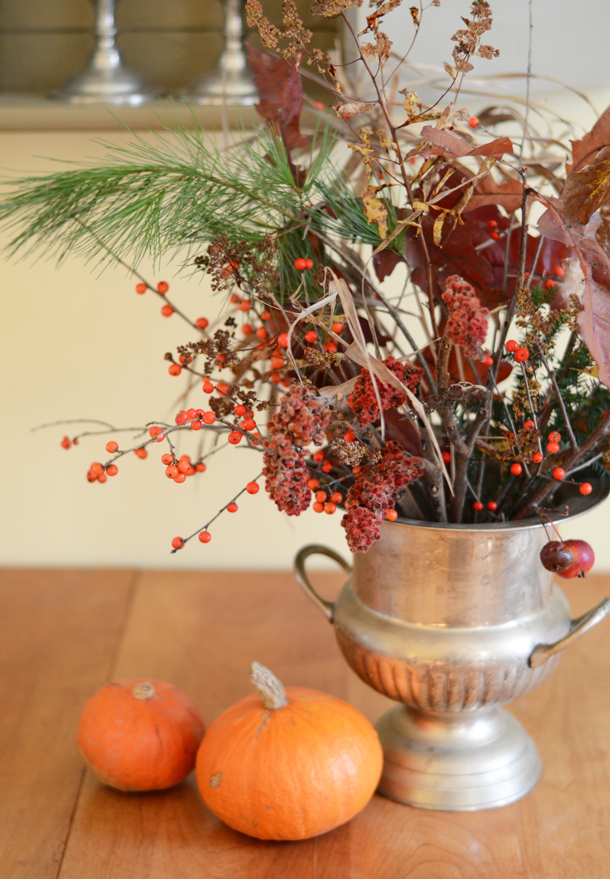 Later in the year, an autumn foraged bouquet.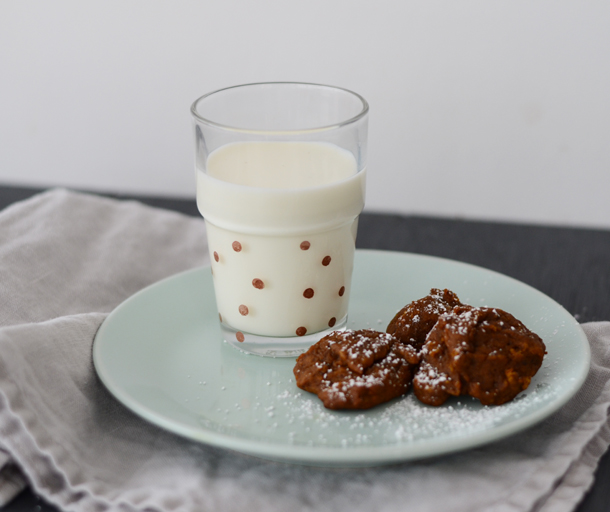 Sweet copper polka dot glasses for my 30th birthday dinner party (full photos on that next week!).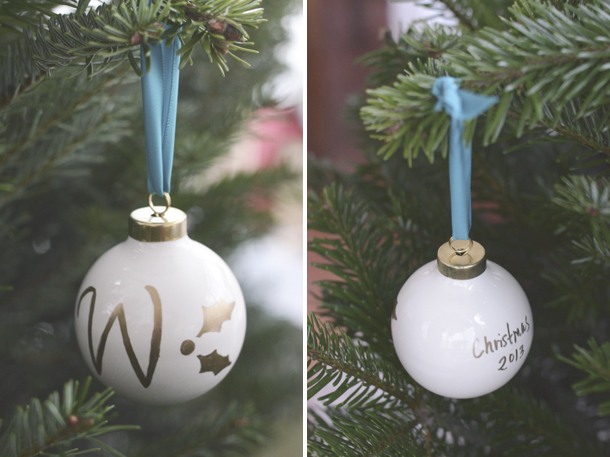 And finally, porcelain Christmas tree ornaments using a gold Sharpie marker!
Here's to lots more making and crafting in 2014! Any favorite projects you'd like to share from the past year? I'd love to see!