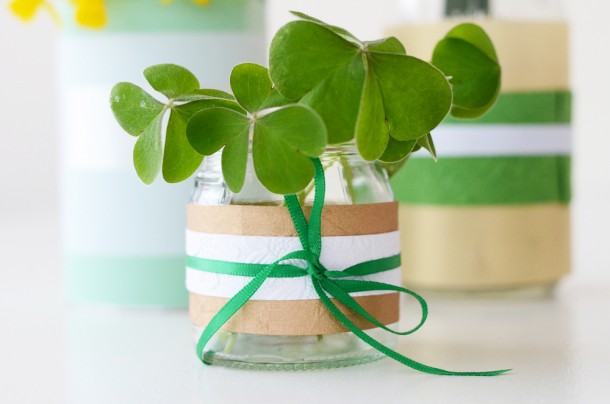 I have a really difficult time throwing away or recycling anything that looks like it might ever be useful for a craft project. Jars, tins, canisters, really anything that falls into that category is bound to end up in my studio instead of the trash can. This project is perfect for putting that stash to use – which is, in turn, helpful
for justifying the stash in the first place! Come to think of it, this project is also really helpful for putting to use my stash of paper scraps and ribbon bits. I suppose you could really call this DIY a recycling project!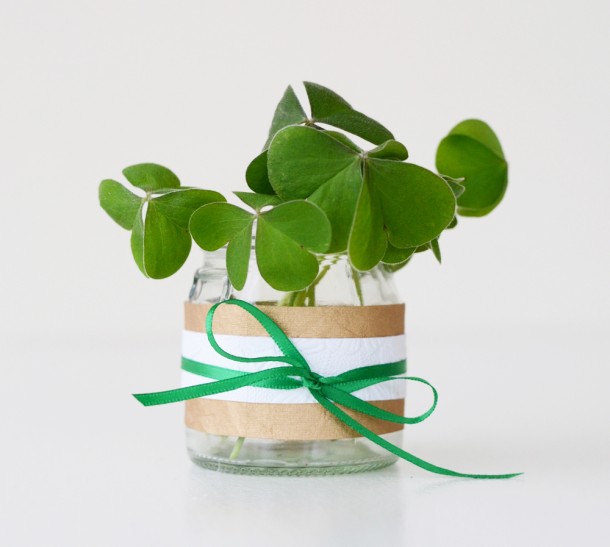 You can find the (incredibly simple) instructions over on the UmbaBox blog today.
Fun fact – those shamrocks came straight out of my front garden! They're all over the place here!