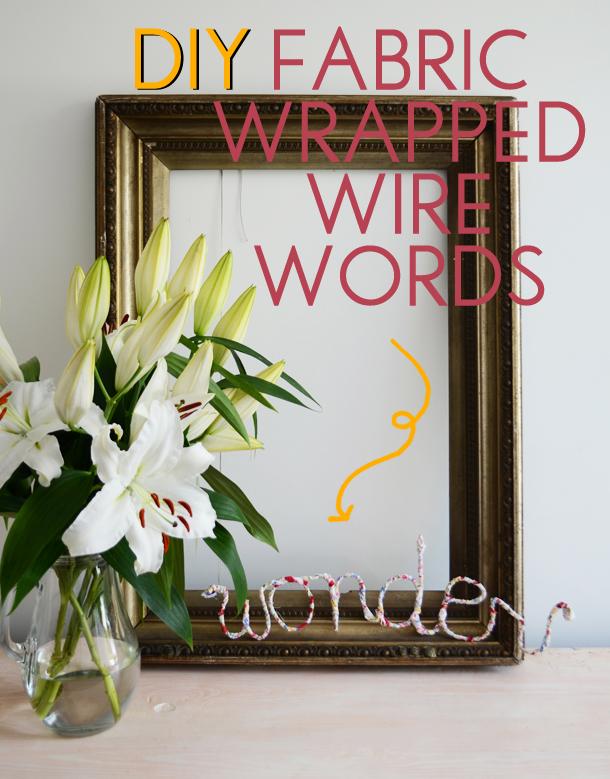 It's been ages since I did a crafty project. I've had a busy few months, and when I get busy, my brain stops being creative all together. Things have eased up slightly in the last week, just enough to allow my brain to do the simplest of projects.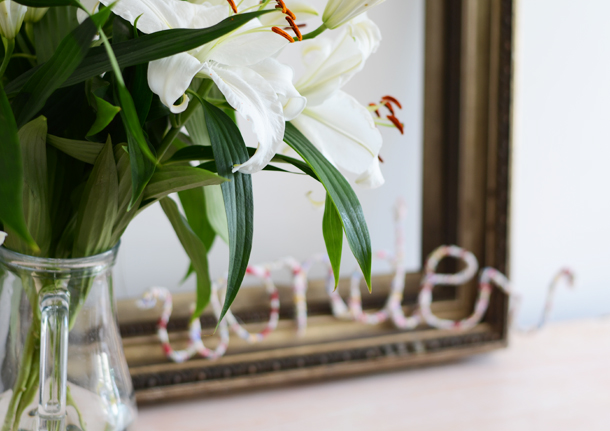 And this one is the simplest. I chose a word, wrote it by bending craft wire, then wrapped it in strips of flowery fabric. I tied the ends to secure them, so I didn't even need to use glue, although you could.
Now I have a pretty little bit of springy inspiration to remind me to take in the wonders of the world around me, starting with these amazing lilies. They smell amazing, and remind me of my father's mother, whom I always associate with Easter lilies and white gloves and bonnets.
What word would you choose?