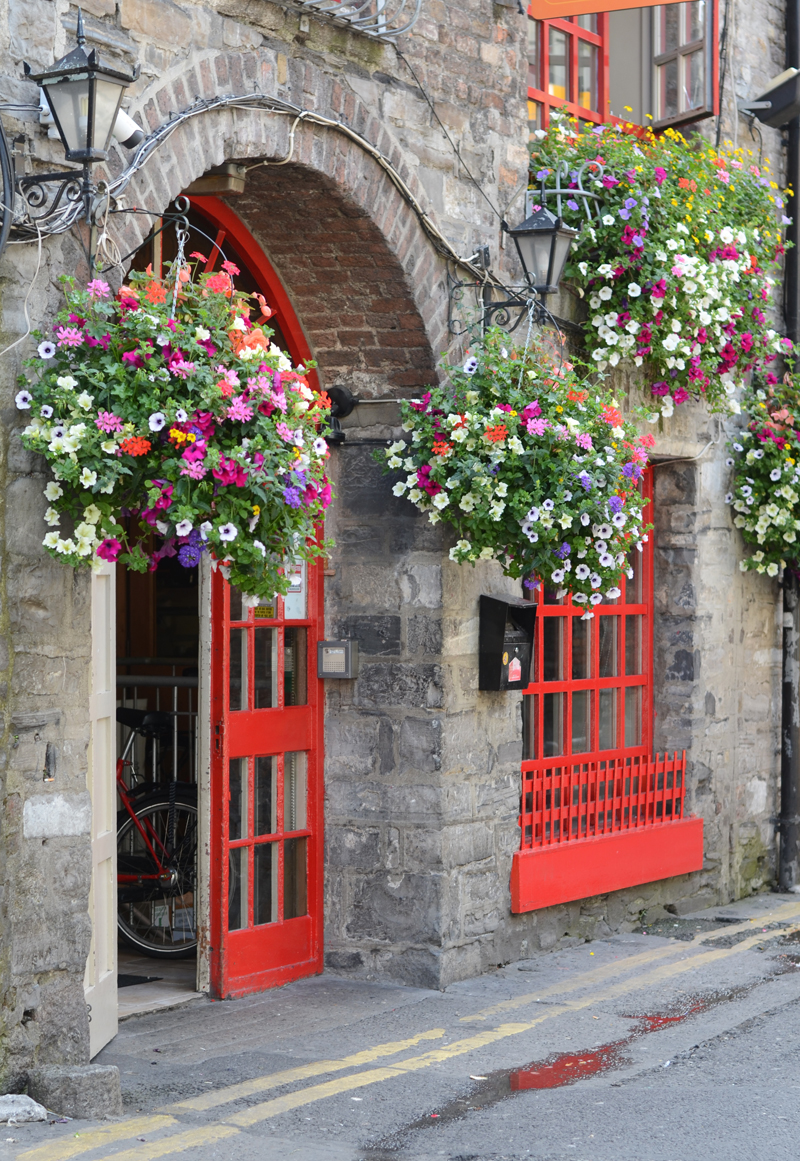 A few months ago, right before we left Dublin for the summer, the weather was warm and sunny and Michael was off away somewhere on a boat on the River Shannon. So I took my camera with me for a solo post-church wander around town with the specific goal of finding some of the best hanging flowers the city has to offer.
I didn't have to look to far, as these hanging flowers are actually right outside our church, at Isaac's Hostel. Isaac's Hostel itself isn't the most glamorous of locations, but it's made of stone, tucked under the railway, and it has these beautiful old wrought iron lanterns and bright red doors. It's apparently pretty good if you're a student on your study abroad year and looking for a cheap place to sleep, but hostels aren't really my game, so I wouldn't be the best judge.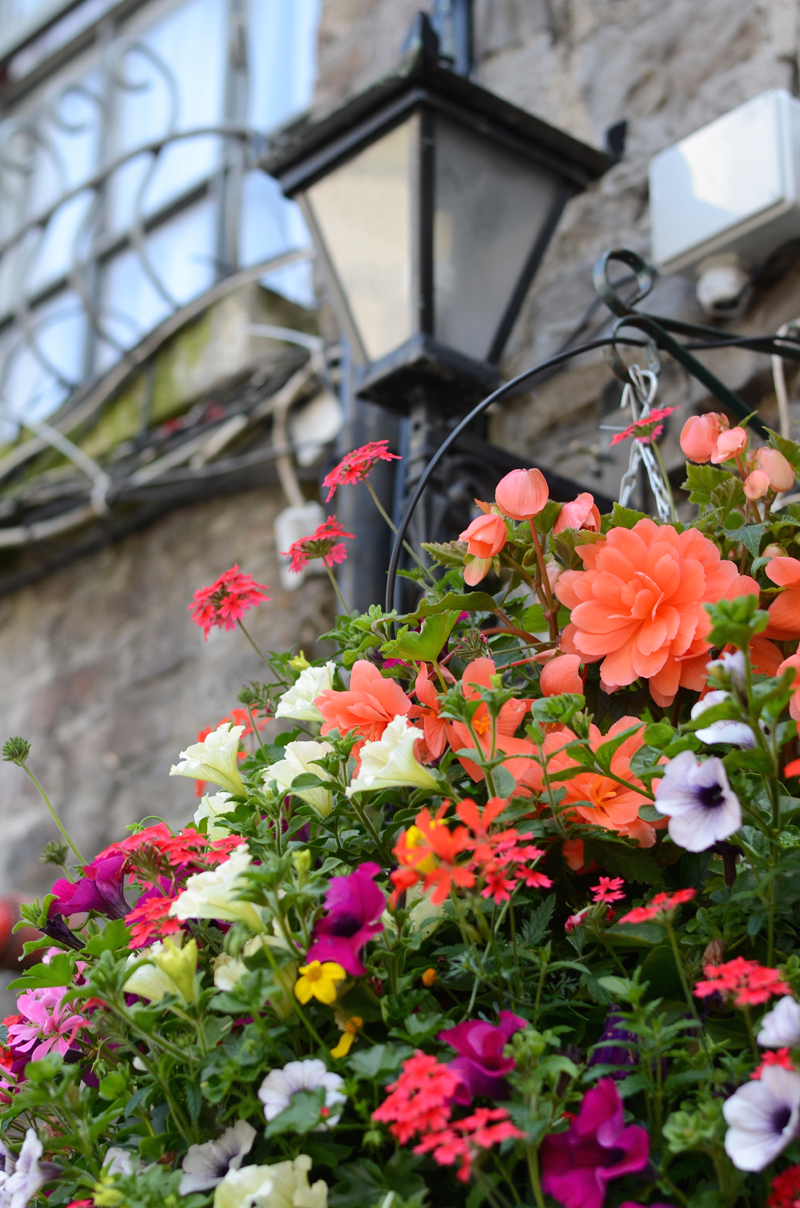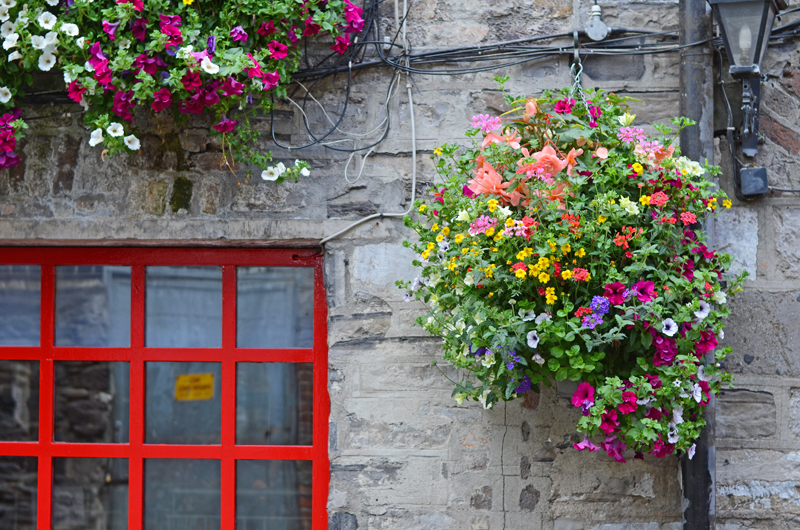 But regardless of its ability to house students and travelers, Isaac's has bionic flowers in the summertime and well into the fall. The peach begonias are so fun!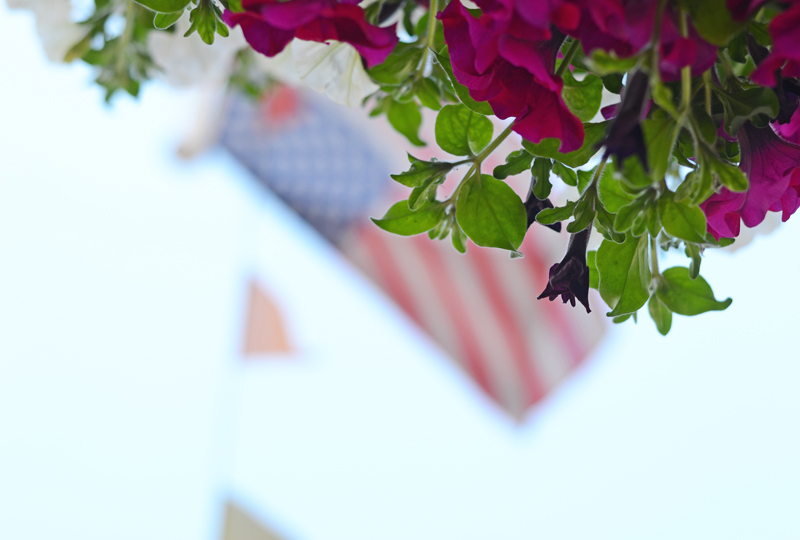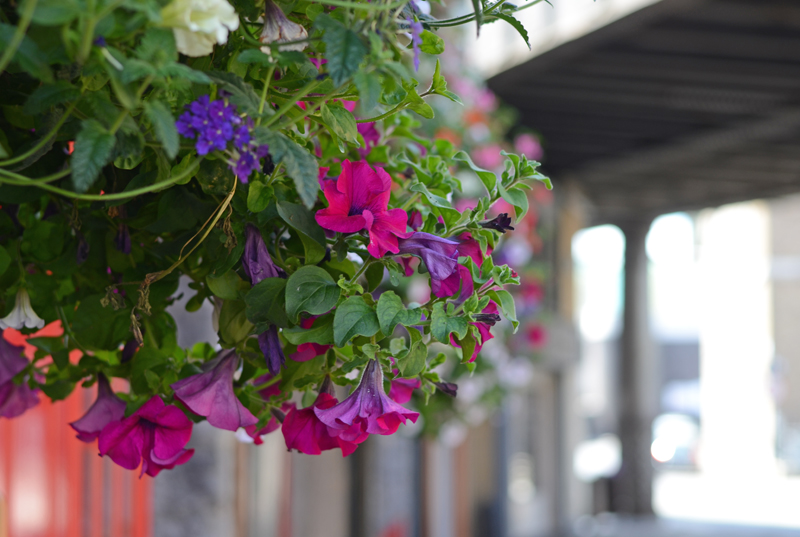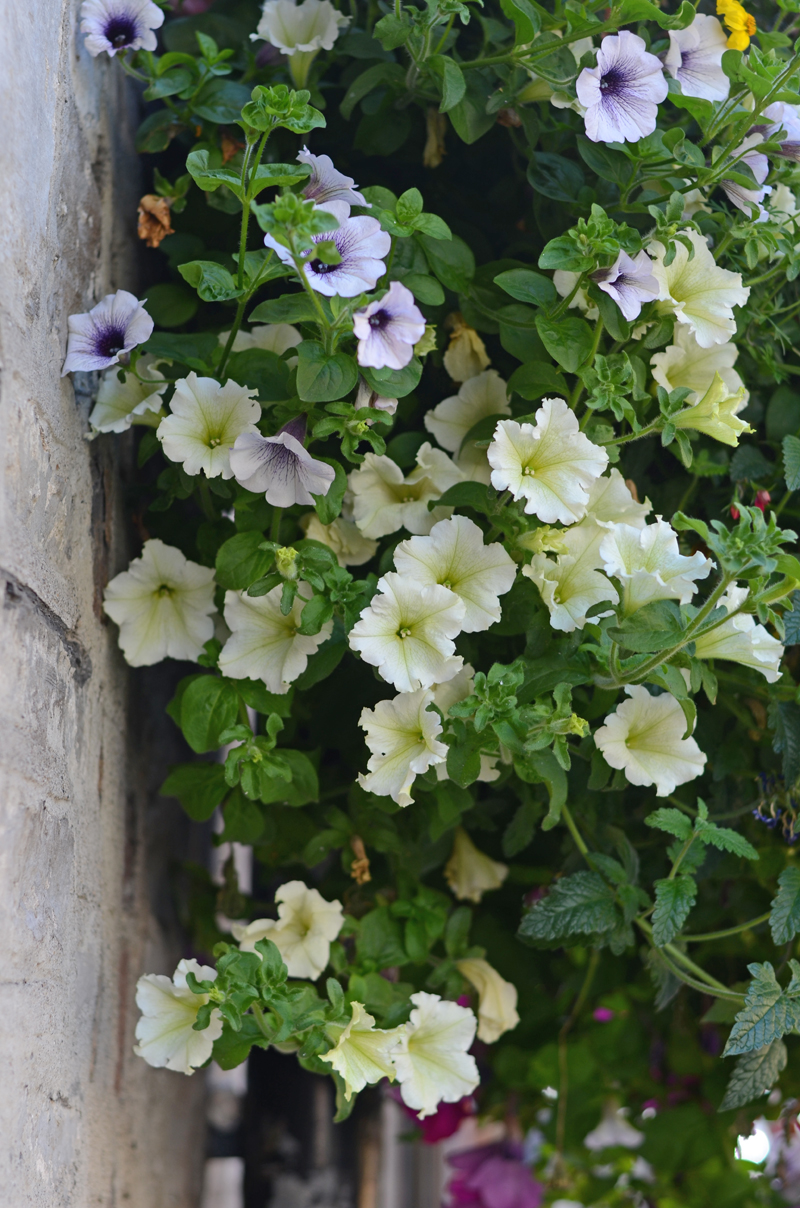 Petunias always annoyed me growing up because they're so sticky to touch and when the blooms go by they get really gummy. So don't ask me to dead-head them, but I quite like looking at photos of them!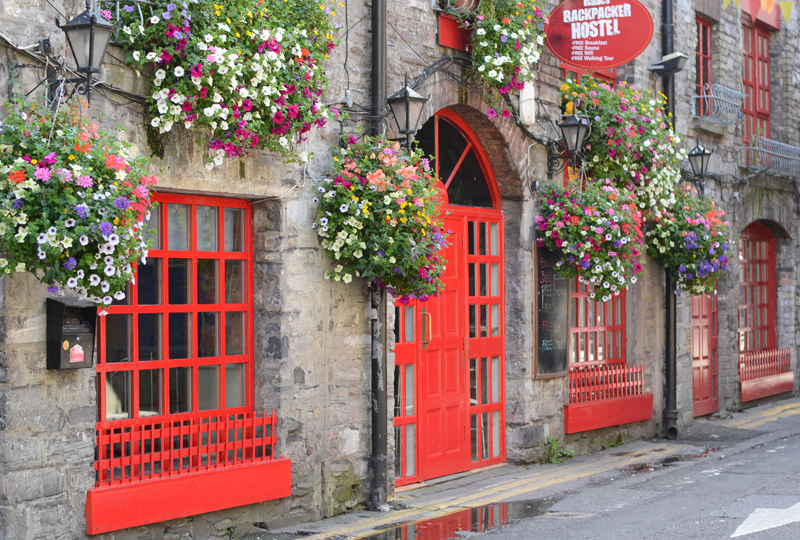 Anyone see any great hanging baskets lately, in Dublin or otherwise? It's such a great time of year for them.