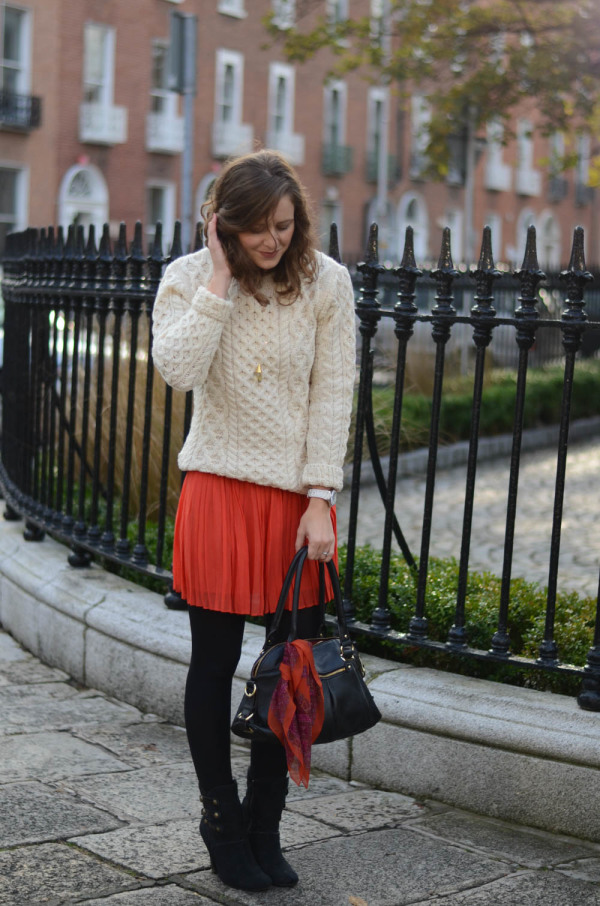 After a long hiatus, Styled in Ireland is back! I'm hoping to bring it back in full swing in the new year, but it's temporarily back with a whole feature on how to wear Aran jumpers, one of Ireland's most popular souvenir!
I've shared four looks for women, and one look for men (thanks, Michael, for modeling!) on Conde Nast Traveler. Julie happened to be in town so she snapped a few photos while we chatted and caught up. It was an altogether lovely afternoon and I think the looks came out really modern and fresh, considering just how long Aran jumpers have been around!
Have a peek over on Conde Nast Traveler for the full looks and a little shopping guide!