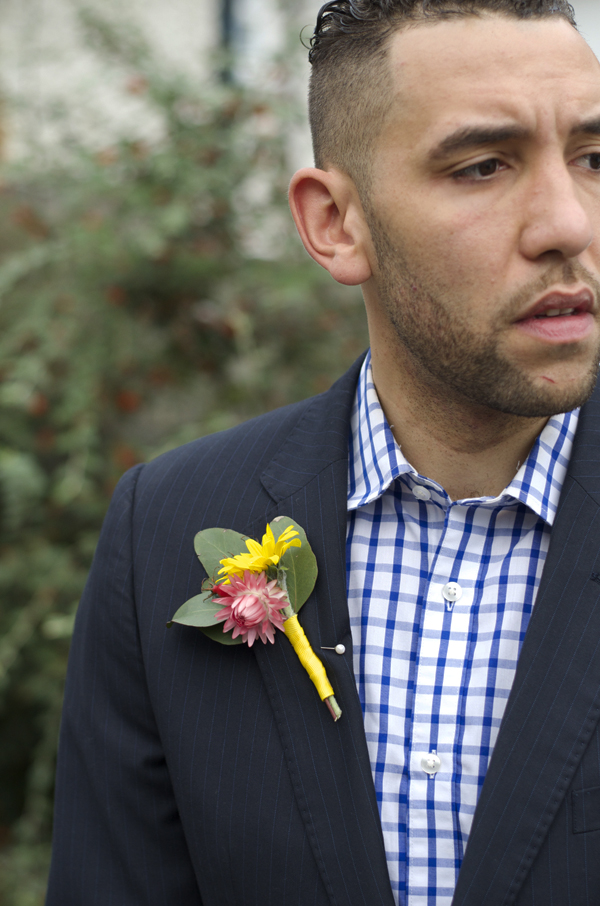 I asked Michael to model for a DIY project I was shooting for Wedding Party a week and a half ago. He had been on crutches with a partially torn calf muscle and was not the happiest of models. Normally, he's a pretty good sport with my requests (and he's almost always a pretty good sport when he's injured), but it's a pretty big injury and even getting dressed up didn't cheer him up right away.
But I actually like that I captured his ultra grumpy face – we'd call it scaldy here in Dublin – because he eventually warmed up to the photographer and I got a few smiles out of him. Funny enough, his grumpy face didn't change when I suggested he pretend to be happy about walking down the aisle since he was modelling a boutonniere – but it did change when I showed him exactly how scaldy he was looking in the photos!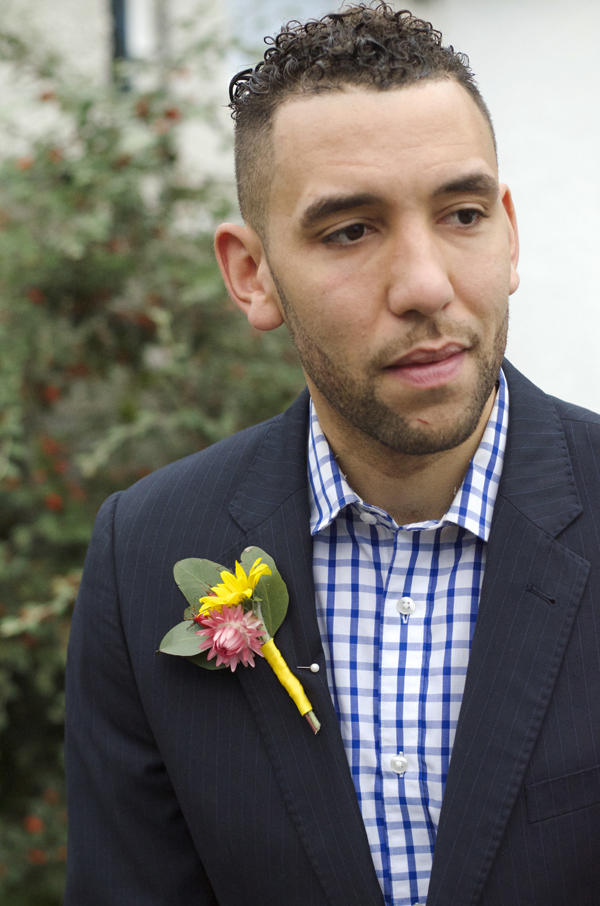 His scaldy face makes me smile, and so does his softer face. Not always the most willing model, but I think he's the most handsome!
You can see the DIY autumn boutonniere instructions over on Wedding Party!