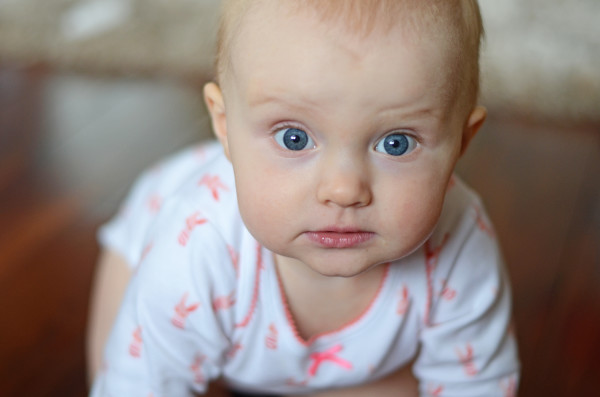 Aoibhe (pronounced Ava), is one of the first babies I've photographed who was already on the move. She was crawling all over the place on the morning I stopped in to take photos, and didn't stop for a break the entire time I was there!
I actually left this shoot worried that I hadn't captured anything. I was worried they were all blurry or out of focus, and that I hadn't captured her little essence since I felt a little frazzled trying to work around the angles of their living room with my fixed lens. The fixed fifty milimeter lens gives you beautiful, bright images, but there's no zoom so you have to be the zoom! It means a lot of backing up to the wall and creative cropping.
When I finally made myself look at the photographs a week later, I was so relieved. There was Aoibhe and her essence, and a little family just bursting with love for their little girl.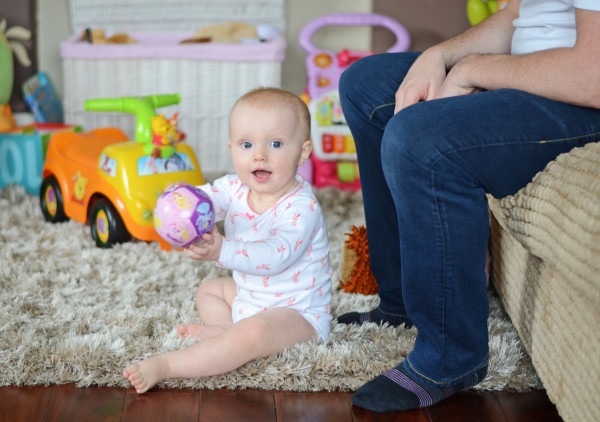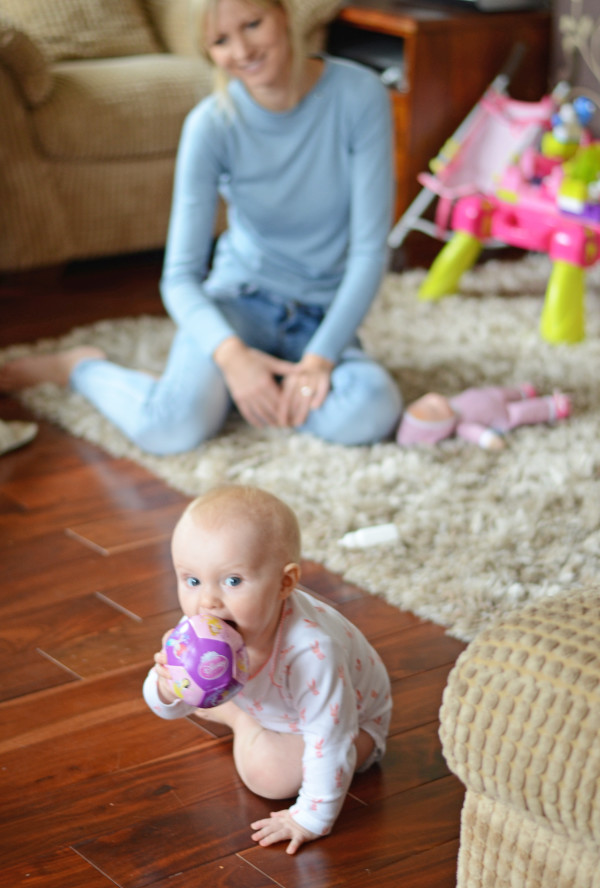 (This one is a little blurry, but I loved the way Aoibhe's mom looked at her as she put the squishy ball around in her mouth so she could crawl unencumbered.)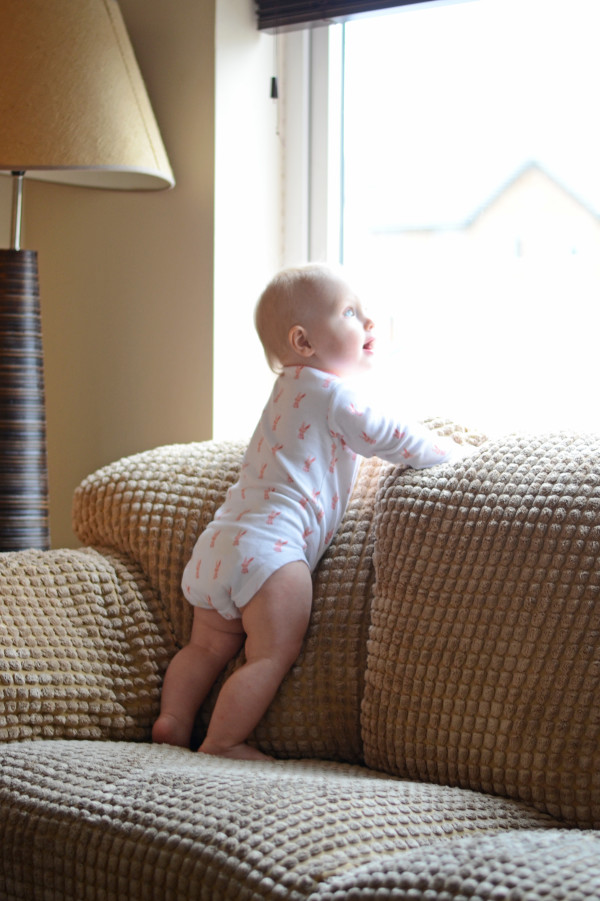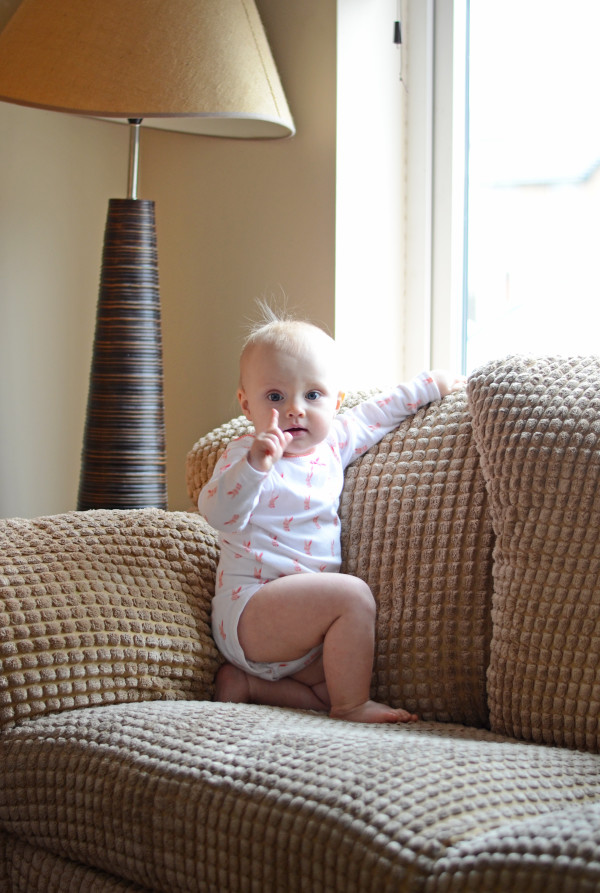 It's actually quite sweet spending a little time with a family. You get a peek at their games and the unique little tricks they're teaching their little ones. In this image above, Aoibe was wagging her tiny finger to say "No Daddy", just like her mom has taught her for the times when Dad is being goofy. It's their little family joke, and it felt so intimate to have captured it on camera.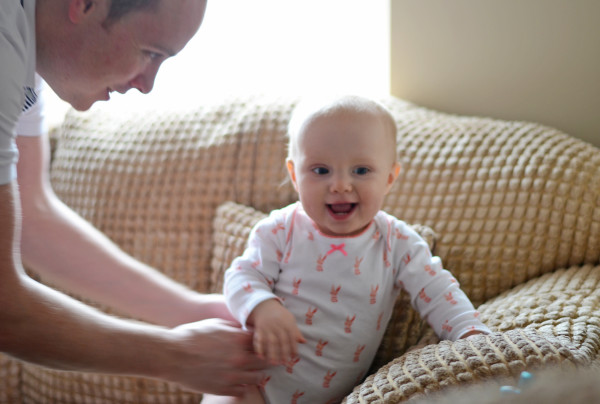 I think I love baby photography so much because I want to help families capture the memories that are so fleeting with small children. Aoibhe might only have those few wisps of hair that stick straight up for just a few weeks, and I hope when her parents look back at these photos they remember that sliver of time.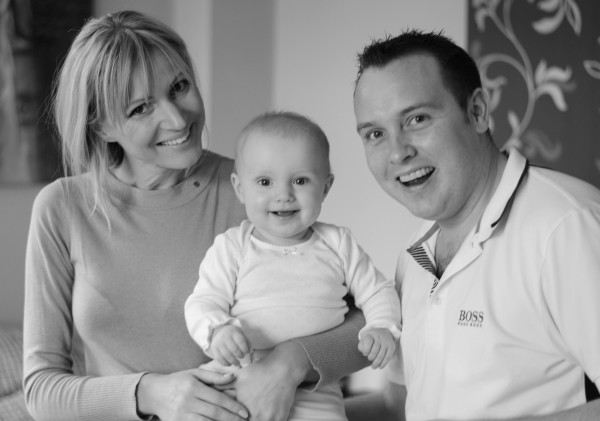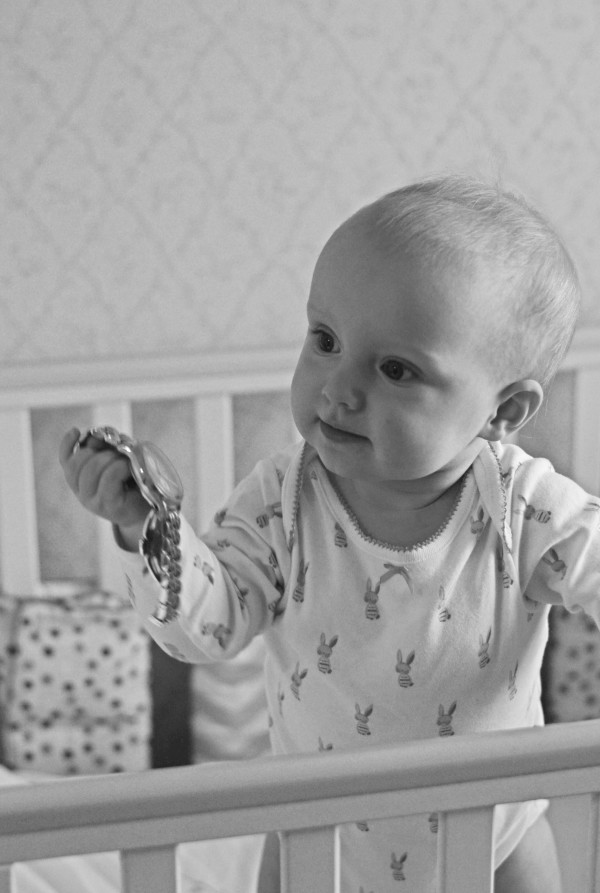 My niece Eabha (also pronounced Ava) has a penchant for necklaces. If something is remotely circular, she'll try to put it over her head (good reason to keep watching her like a hawk!). This Aoibhe loves her dad's watches, and I'm glad they'll get to remember that little quirk when they look back years from now.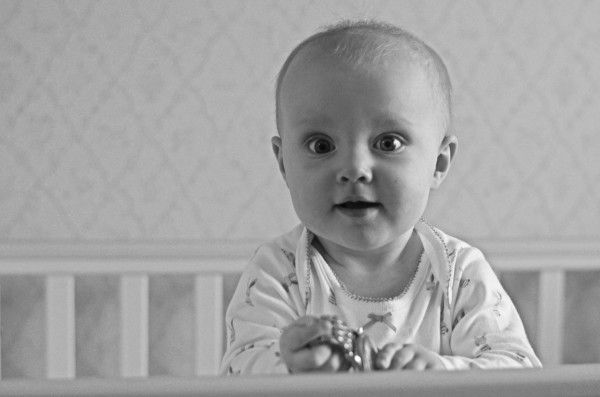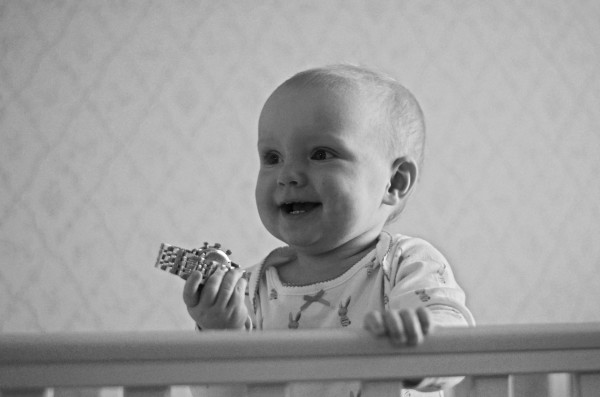 For more about my baby photography, visit my portfolio site.