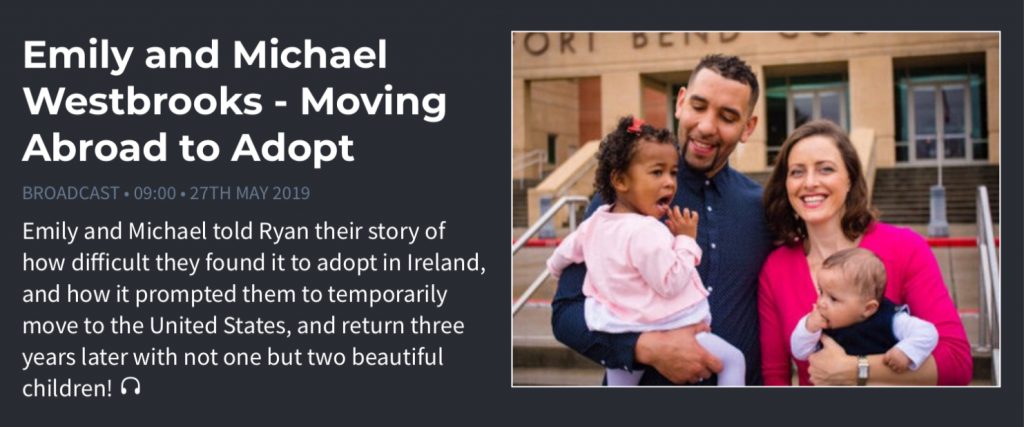 Michael and I dropped the kids with their uncle and grandpa early yesterday morning and headed across town to be on the radio! We were contacted by a researcher at the Tubridy Show on RTE Radio One who had seen my article on Image.ie (which if you missed the print copy, you can check it out now online!) and wanted us to come chat about our journey to Houston and back.
You can listen to the full interview here (we start around 20 minutes in) and it actually goes on for 25 minutes! I could have stayed and chatted all day. The story of how our family was built is, by far, my favorite story of all time.
Ryan Tubridy was genuine and kind, on and off air. It's nerve-racking to be speaking live, but he put us right at ease. I'd do it again tomorrow if they asked!