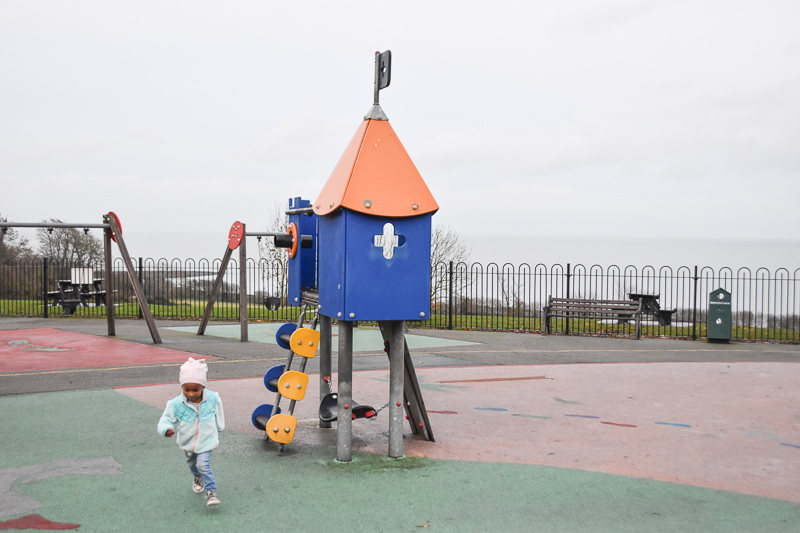 Maya and Noah are the perfect ages for playgrounds, and we are lucky that there are some incredible playgrounds that are a short trip away from us. I will never tire of a seaside playground. It might not be warm enough for a splash pad in Ireland, but the country does make up for it with playgrounds with serious views.
We're in a tricky wintry season where there isn't enough time between naps and darkness falling to really do much. But before that happened, we tried to take advantage of that post-nap, pre-dinner time with little adventures a few times a week. And in that time, we found three playgrounds we're definitely going to be frequenting more often once there's a longer stretch in the evenings. Maya still asks at lunchtime every day if it's getting dark, so we're not there yet, but hopefully in another month or so we'll be back on the playground exploration circuit!
Here are three of our favorite playgrounds in North Dublin and one honorable mention.
Ardgillan Castle
First, Ardgillan Castle. It's about thirty minutes north of Dublin and it's a really good half-day excursion. The playground is awesome, with a zip line and lots of different climbing structures for kids of different ages. There's also a lot of grass for running around, gardens for wandering, and a castle with a cafe for a special snack before heading home. I will say, though, that there is a very large hill between the main parking lot and the playground. Like very, very large. It makes for an incredible view, but it also makes for a pretty big workout pushing a double stroller back up. When we went, the small parking lot at the bottom of the hill was empty, but I'm not sure if you're supposed to park there. It seemed like you could, but I'm not fully sure what the rules are.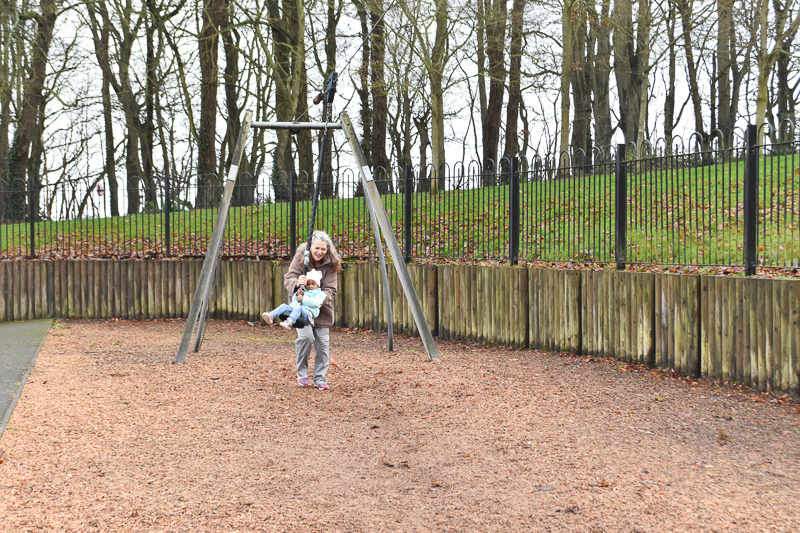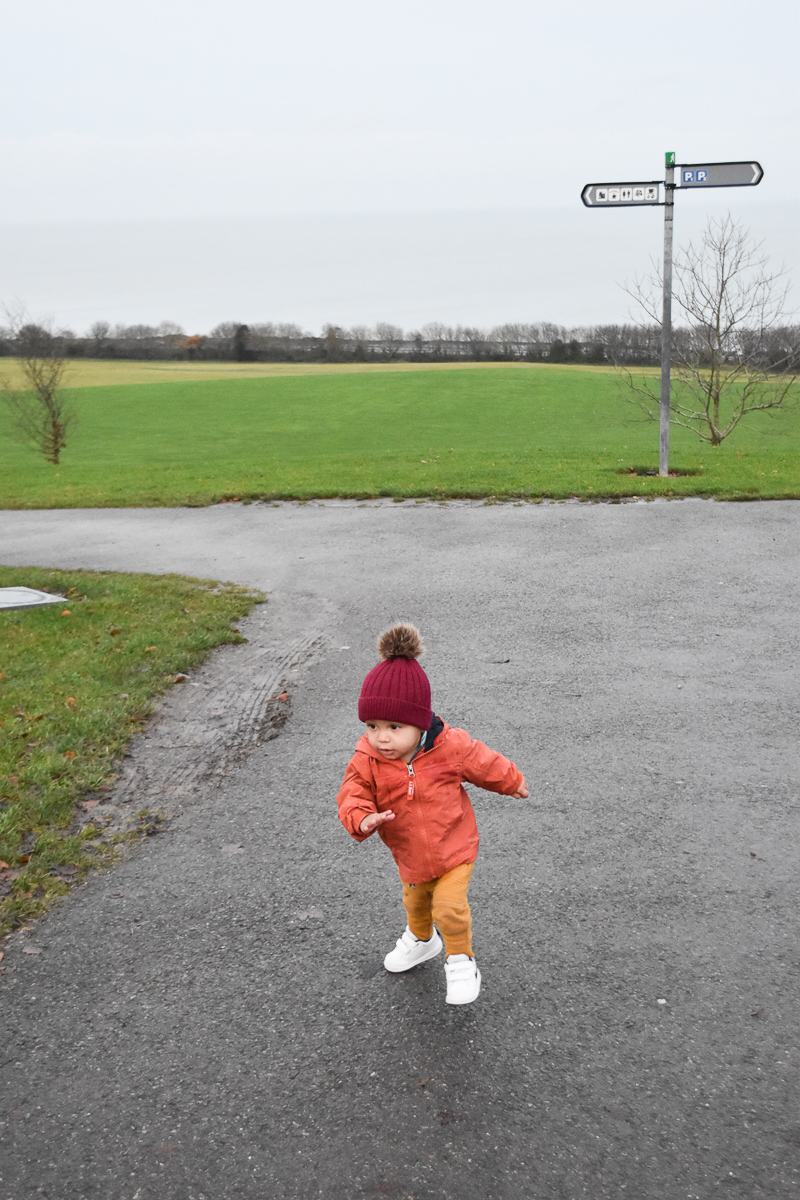 We went on a day that was pretty grey and wet, but you can just about see in the distance – the sea! Also, Noah's determination slays me.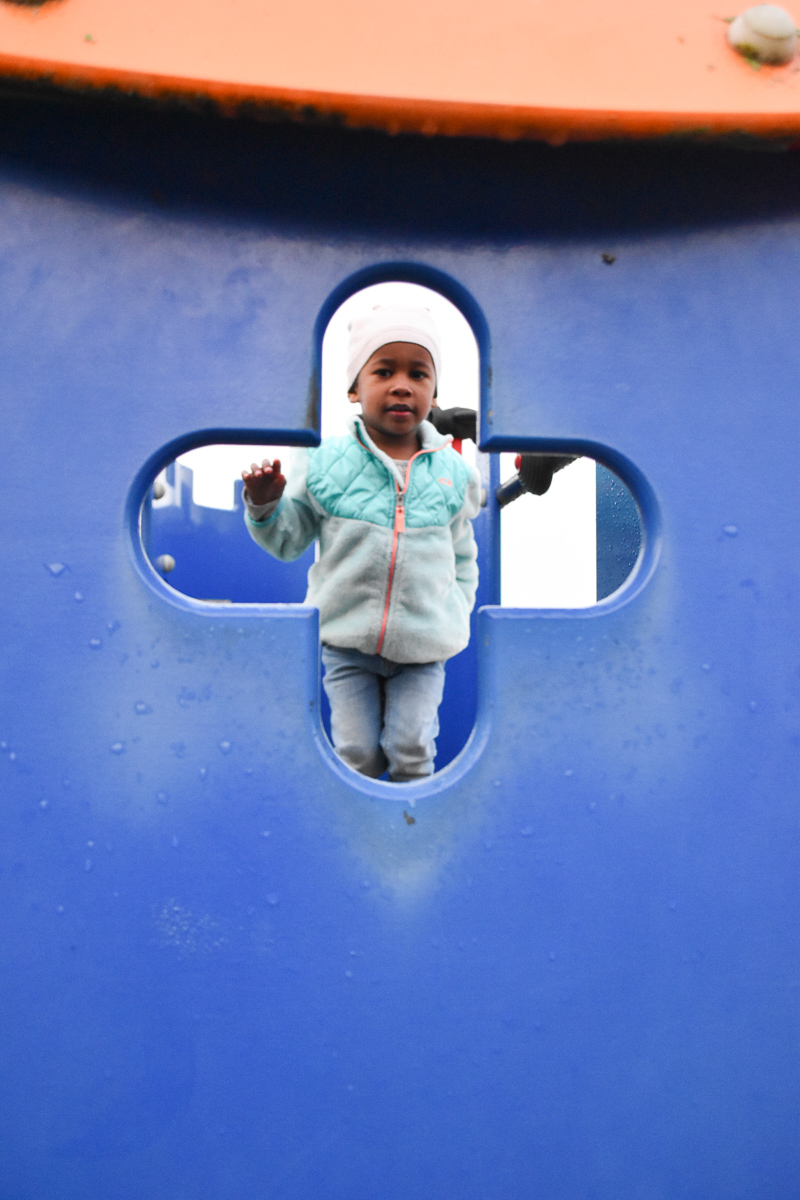 Skerries Seaside Playground
Skerries playground is a similar distance from Dublin and even closer to the sea. It's smaller, but just steps away from a really yummy fish and chips spot and an ice cream shack and a cute coffee spot. It makes for a really nice evening getaway from the city where the adults can enjoy the cute seaside town and the kids get to play on the playground. This one's probably better for smaller children.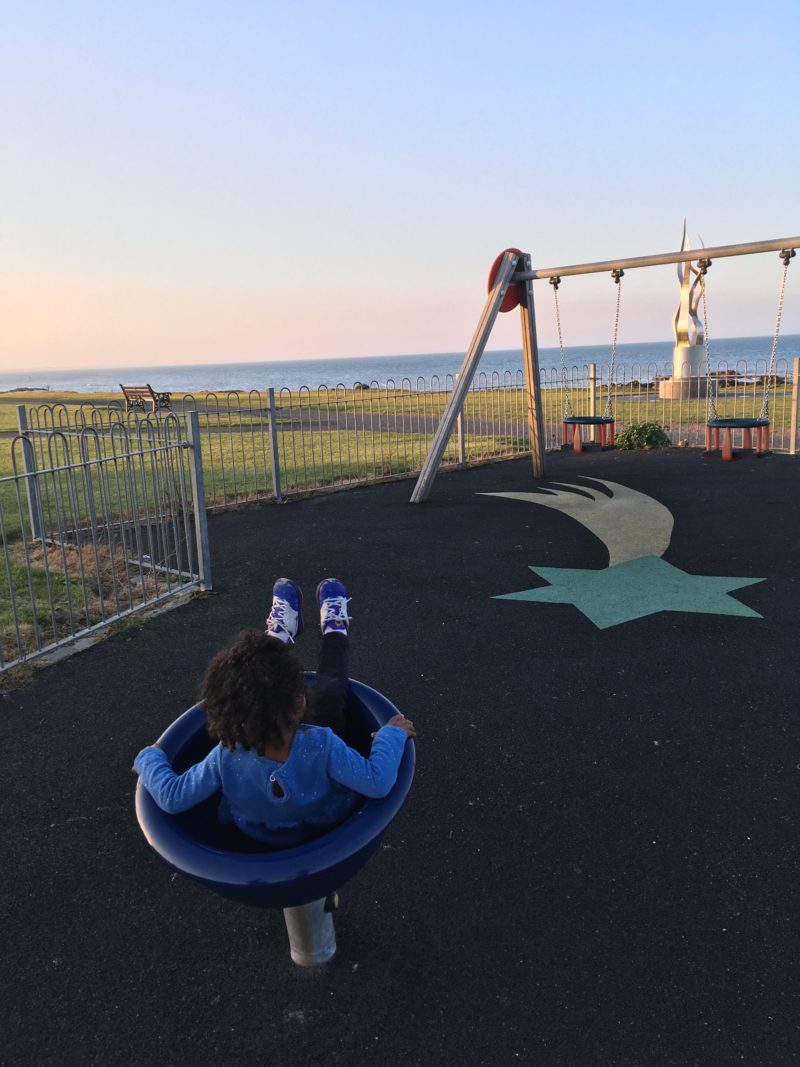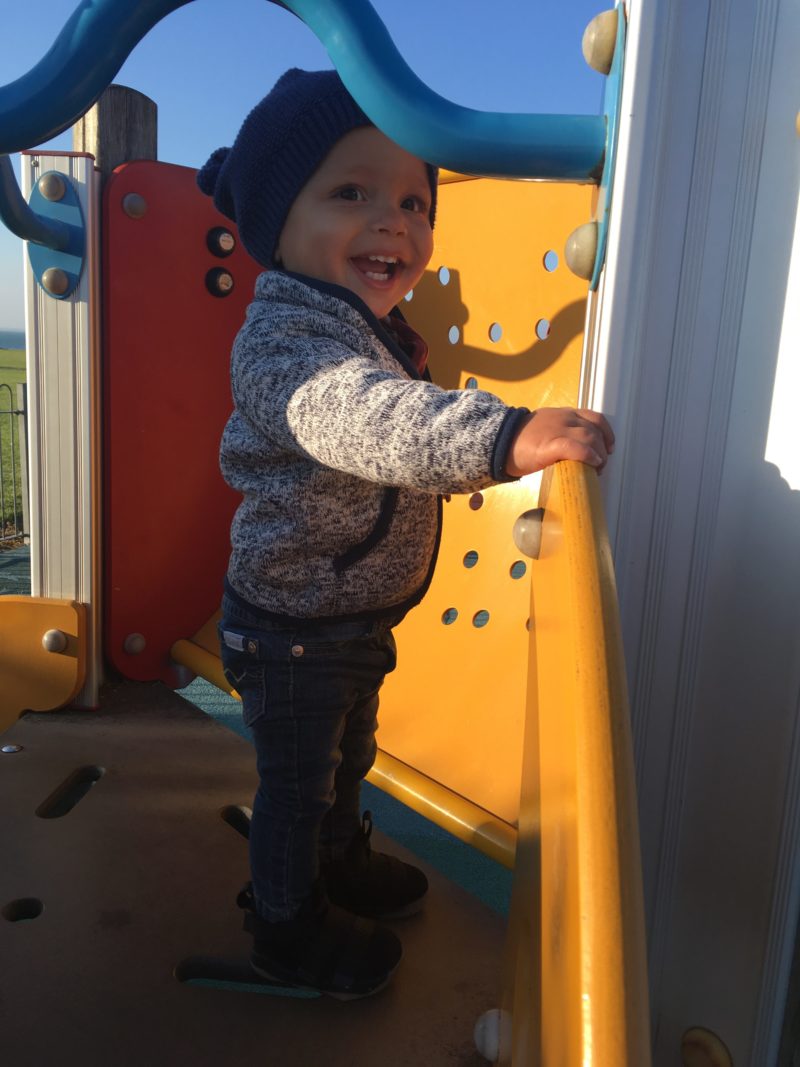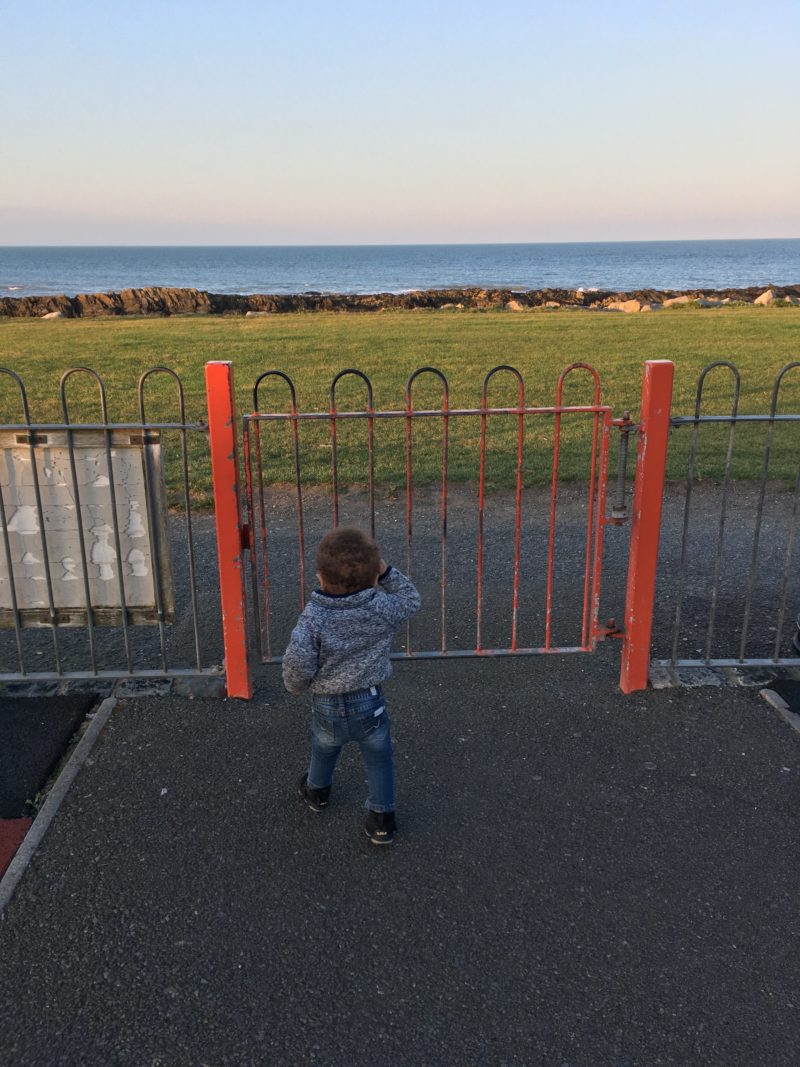 St. Anne's Park
St. Anne's Park is much closer to the city, maybe ten minutes north, straight up the coast. It's an enormous grassy park with lots of giant trees, a stunning rose garden, a cafe, and tons of paths for running, walking, strolling or scootering. It also has a huge playground with lots of fun things to climb and swing.
Honorable Mention
Malahide Castle gets an honorable mention, although I know a lot of people who really love it. Here's why I'm not a fan: it has a sand pit. And I really just don't like to mix sand with playgrounds. If we want to deal with the commitment to mess that is sand, we go to the beach. Playgrounds shouldn't give me that amount of mess to deal with. Also, I am the kind of un-fun mom who doesn't allow shoes off at the playground (broken glass! rusty nails! danger lurking below!), and it seems a lot of other parents are way more fun. Every time we've done Malahide Castle playground we've ended in a meltdown about sand and shoes staying on. Luckily, though, there isn't a giant hill between the playground and the parking lot so we've been able to make slightly easier exits upon meltdown!
If you're visiting Dublin with kids, the first three would be reliably good recommendations. If you're local, do you have different favorites we should explore?