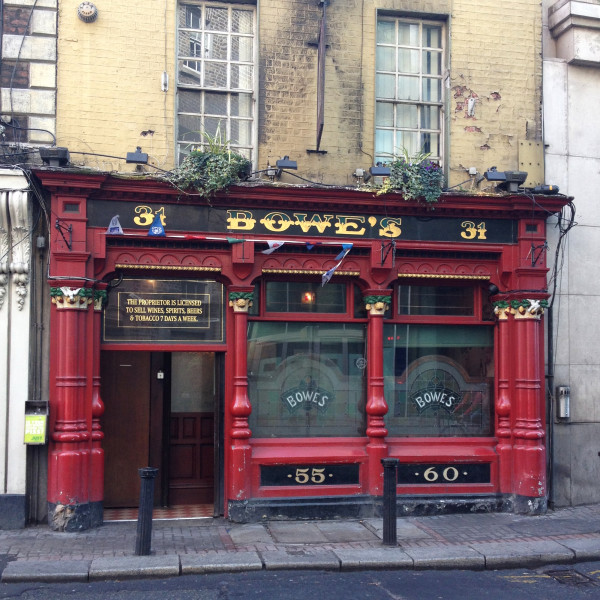 St. Patrick's Day puts a little extra pressure on me every year. Here I am in Dublin, the epicenter of everything Paddy's Day, so I feel like I should tell you all the things about Ireland for this holiday. Then again, I talk about Ireland and Dublin and all things Irish all day long, so I thought this year I'd just direct you to a few of those things in case you feel like reading and learning and daydreaming about Ireland while you eat your green pancakes and drink your shamrock shakes. Fair? Fair.
First, tomorrow I'm taking over the Conde Nast Traveler Instagram (!) for the day, to share a little about what Ireland's really like. You can find me on Instagram @emilyholmes, and Conde Nast Traveler on Instagram @cntraveler.
Are you on Instagram? It's such a weird and wonderful little world that I both love and am baffled by most of the time. I love capturing the sweet or impatctful moments and sharing them on Instagram, but if I think too long about how weird it is that around the world, we're all arranging the perfect photos and cropping them and editing them, then crafting the most perfect caption, it's just too strange. But man, it's so fun to see my friends and family, nieces and nephews around the world. It makes Ireland seem a little less far away!
Second, in other Irish news, last week I wrote a story for Conde Nast Traveler about what you shouldn't do in Dublin when you visit – it's packed with great alternatives to the overrated touristy spots in the city. And the I wrote another story about ten most authentic pubs you should try in Dublin. Or how about ten free things to do in Dublin?
Finally, if you click on the Dublin option in the menu bar, you'll get an archive of everything I've ever written about Dublin. And that will surely keep you going for a while!
Do you have fun plans for St. Patrick's Day? We're planning to sleep late, eat some brunch, and hopefully go for a hike before a little afternoon stop in our local pub. A quiet celebration away from the mayhem. If you're looking for something to do in the city, I'm hearing great things about Paddy's Day Unlocked in Meetinghouse Square in Temple Bar. I love what people in our city are doing to change stereotypes!
And one last thing. Don't forget, it's Paddy's Day, not Patty's Day!