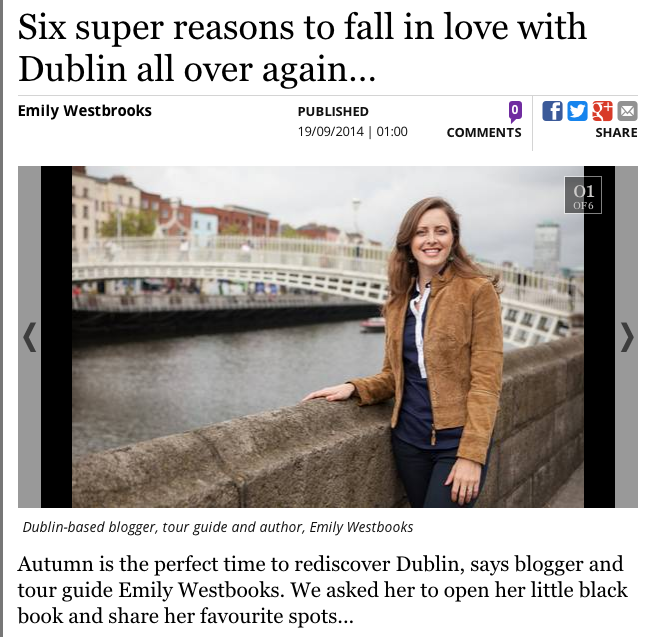 Happy Friday, friends! If you're in Dublin, I hope you're out in the city enjoying one of my favorite nights of the year – Culture Night. It's the best buzz the city has all year.
If you're not, and you're just dreaming of Dublin, I shared six of the best spots around the city that will make you fall in love with it for the first time or for the millionth time.
Huge thanks to my friend Pol for featuring my picks ahead of Culture Night – he's really the nicest!
Have a lovely weekend, see you Monday!