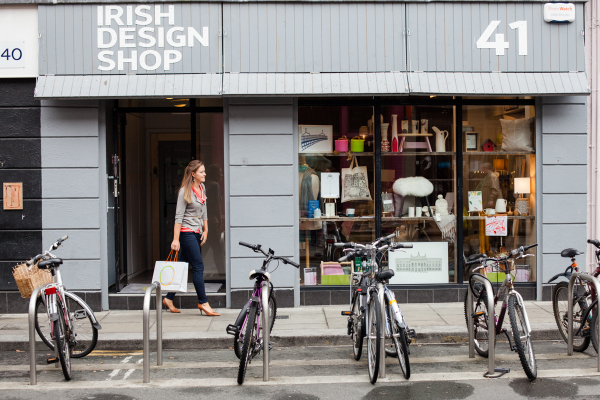 Happy new week, friends! And apologies for sort of falling off the map last week. And at the end of a few weeks in a row there. Usually the beginning of the weeks have more time for blogging, but this week I started with a bang – we had a little celebration for Delightful Dublin in a gallery downtown and I went through today mostly like a zombie – but a zombie on a high! It was a wonderful night and I'll have photos to share later this week.
But! I do have something really fun to share with you today. One way to spend three hours in Dublin – with a little shopping in Dublin's Creative Quarter. For some, this might sound like hell (ahem, I see you falling asleep there Dad!), but for others it might sound pretty darn good! I'm not the biggest shopper, but these are some of my favorite shops in Dublin and I could spend hours browsing.
I'm sharing the full itinerary for a really lovely Dublin afternoon over on Conde Nast Traveler.
Photo by Julie Matkin for Delightful Dublin. We're running a fun promo later in the week if you still haven't bought your copy!