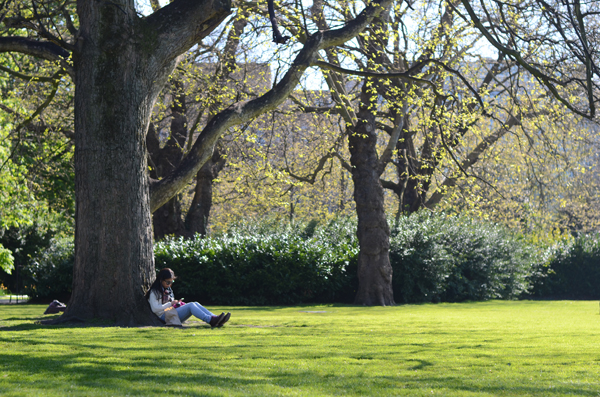 For the last two weeks, it has been sunny in Dublin. Like real sunshine, the kind that lasts the whole day without a rain shower and there's hardly a cloud in the sky. Every spring we get this unexpected spate of nice weather days and everyone tip-toes around wondering what we did to deserve this glimpse of summer for so many days in a row, trying not to anger the weather gods and tempt the rain and wintry weather back.
I spent Tuesday afternoon at St. Stephen's Green with friends, lounging on blankets, people watching and remarking at our good weather. I'm pretty sure I said "I just can't believe this weather!" every five minutes. Sorry, guys! I'm easily distracted by glorious weather!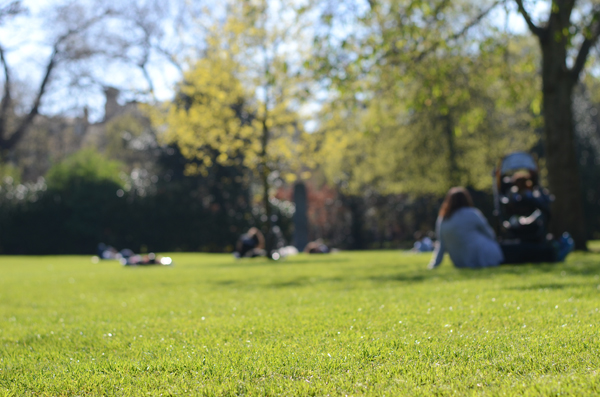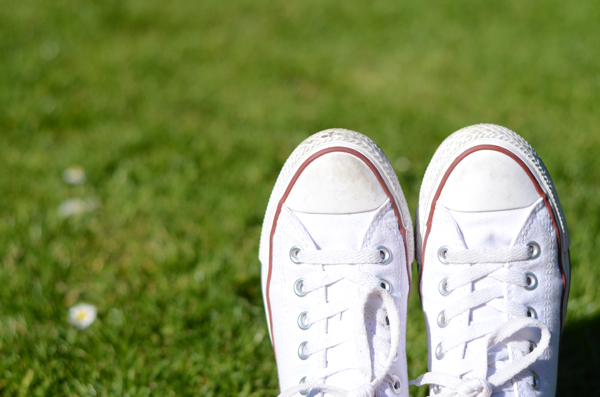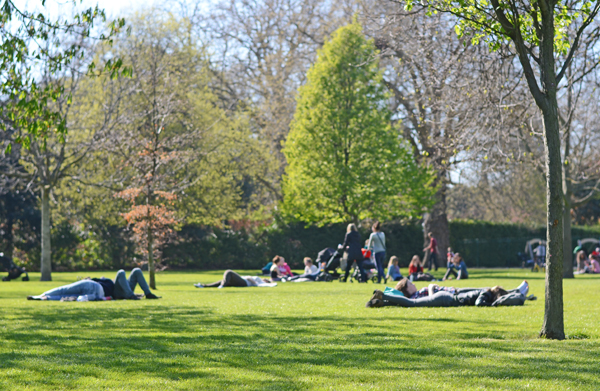 We lounged, along with everyone else in Dublin. Nearly everyone was horizontal, soaking in the Vitamin D that has been so elusive for the last five months.
Stephen's Green has some great cherry blossoms in bloom at the moment. Go quick before they get rained away tomorrow!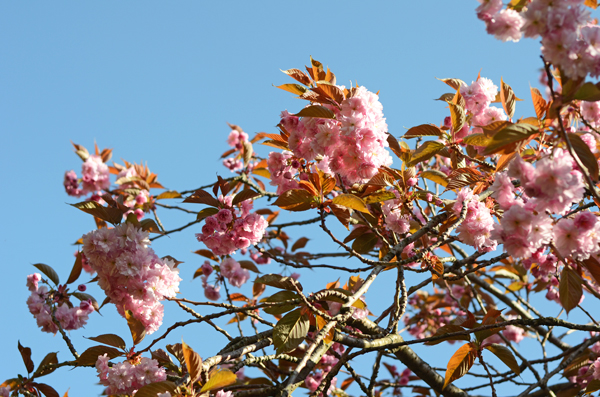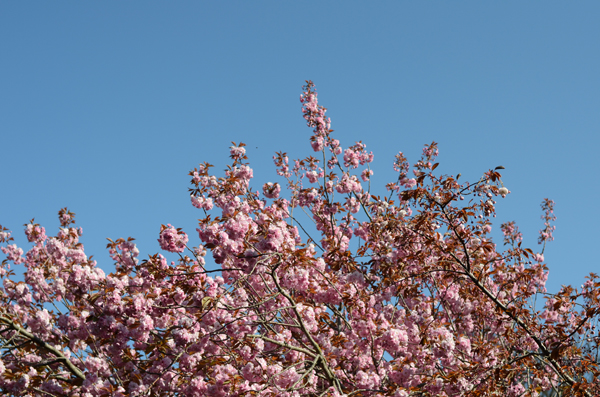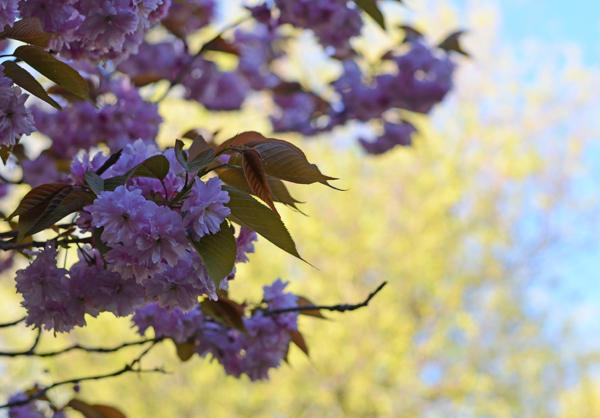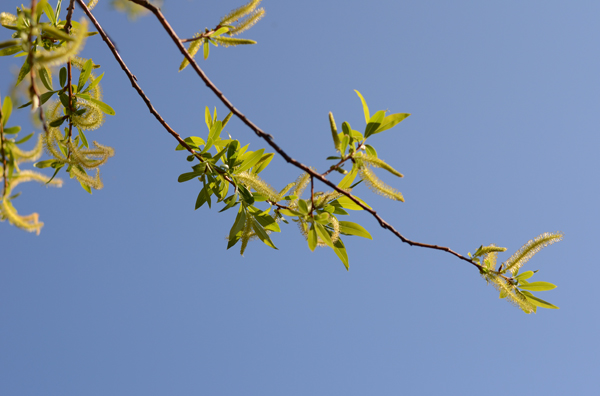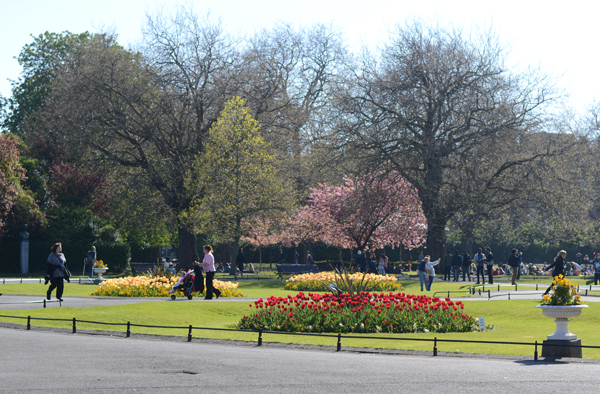 Stephen's Green is probably the best people-watching park in the city on a sunny day. I love this photo below. Those two older guys chatting against the tree, and can you spot the girl leaning against her man on the bench, head tipped to the sunshine? We also watched a guy spend two hours practicing bartender tricks with a (presumably empty?) liquor bottle and cups. It was mesmerizing and also looked exhausting. He was dedicated!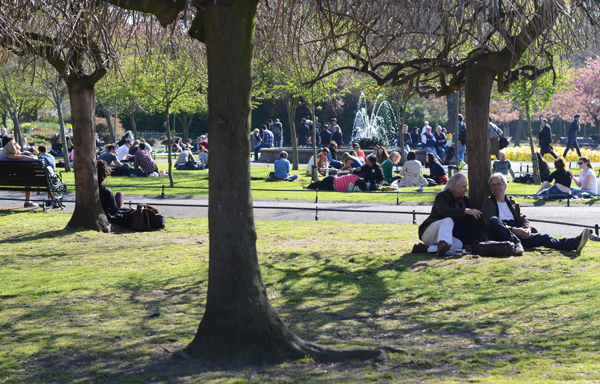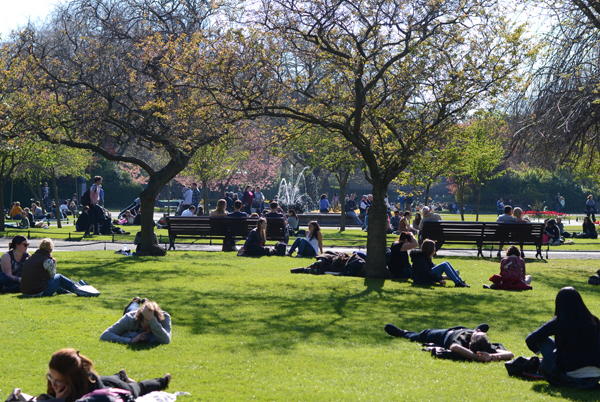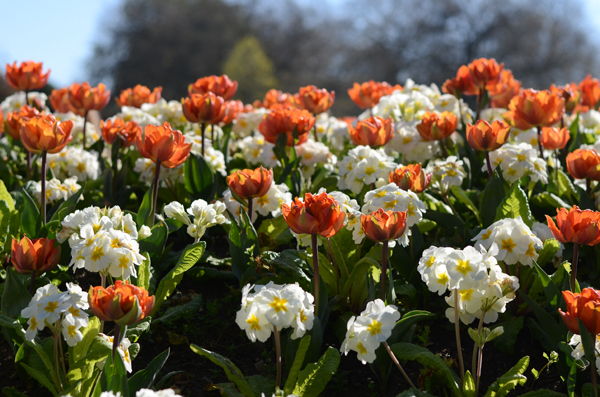 Stephen's Green also has incredible tall tulips at the moment, mixed in with petite primulas. Perfect spring combination, in my opinion!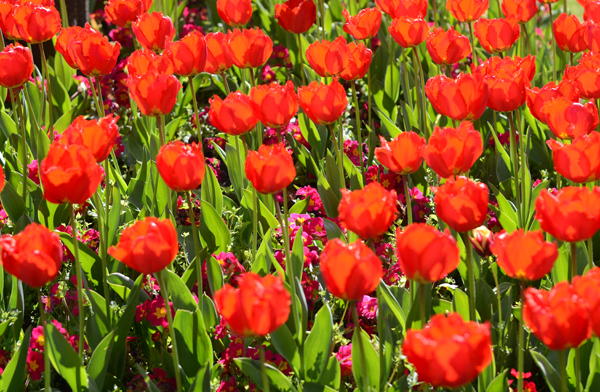 Today is the last day of this unexpected spring sunshine and the forecast for the next week looks "changeable" at best. I've nearly forgotten what that looks like!