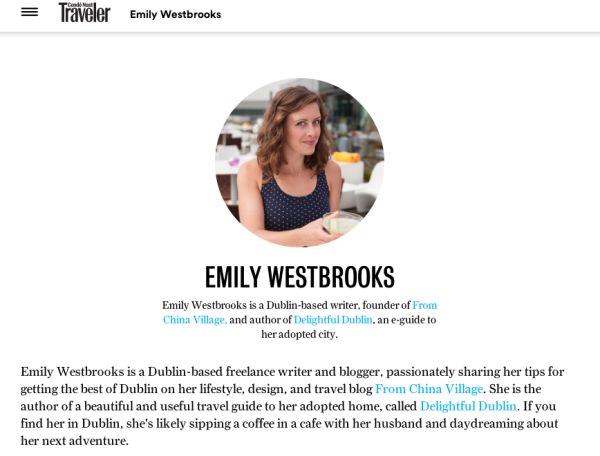 Well, friends, this here was a giant pinch me moment. A few months ago, I was contacted by Conde Nast Traveler and asked to become a monthly contributor to their website. I actually sent my friend Anne an email to ask her if she thought it was spam! I just couldn't quite believe it was true. But it was! We went back and forth all summer, working out a plan and today I start!
I'll be writing six times each month, about Dublin, about our travels around the country and around Europe. When I'm home in Maine I'll likely write about some great finds back in my home state, and sprinkled throughout I'll be dishing out useful travel tips and tricks. I hope you'll hop over every once in a while and read a few posts. They redesigned their site this summer and it's gorgeous, but I may be biased already.
And to those of you who come here every day or week or even month, thank you for giving me a place to practice my craft. From China Village has been a blessing that has led to so many other blessings!