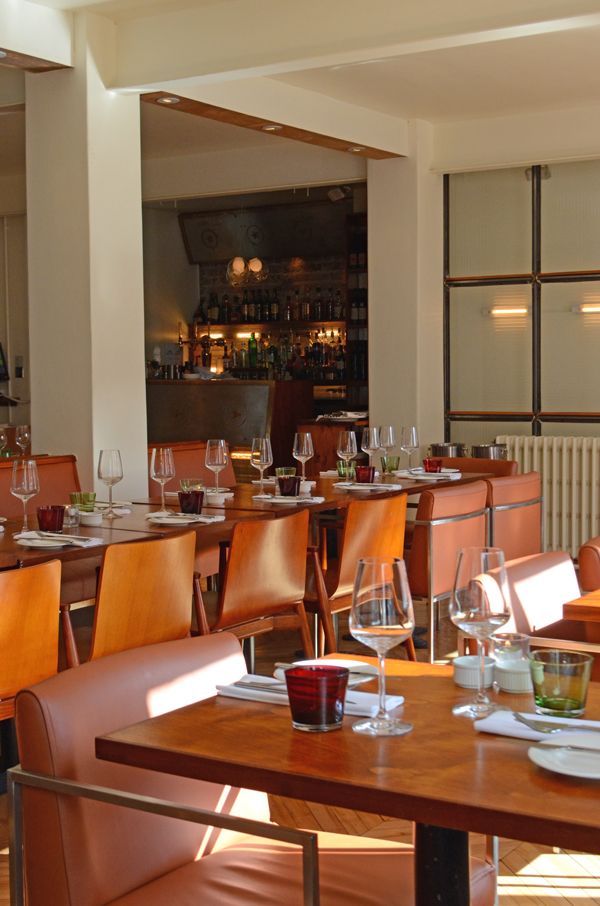 Dublin's new-ish restaurant on Drury Street called Drury Buildings is currently sitting comfortably in my top three for my favorite interior design in Dublin. Something about the combination of camel leather, turquoise velvet and colored water glasses made me want to stay all evening.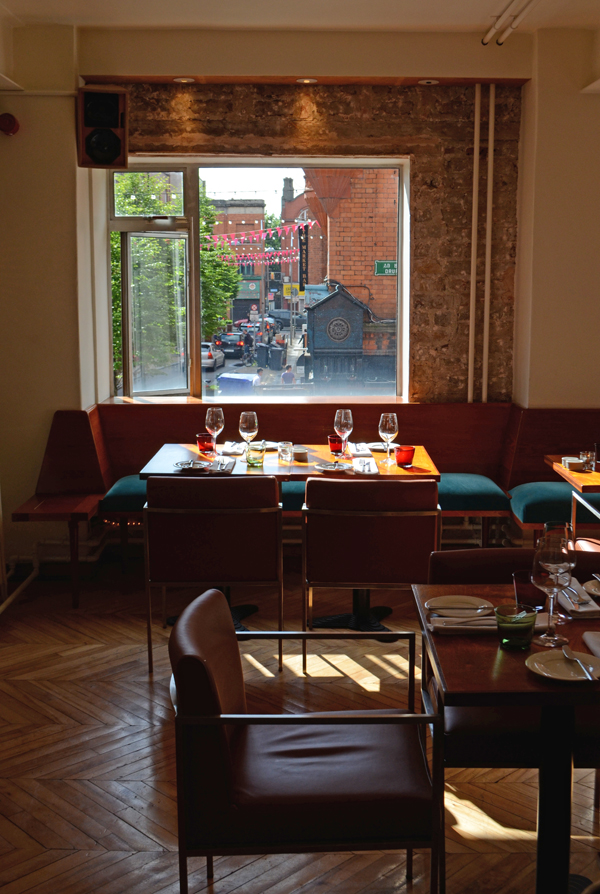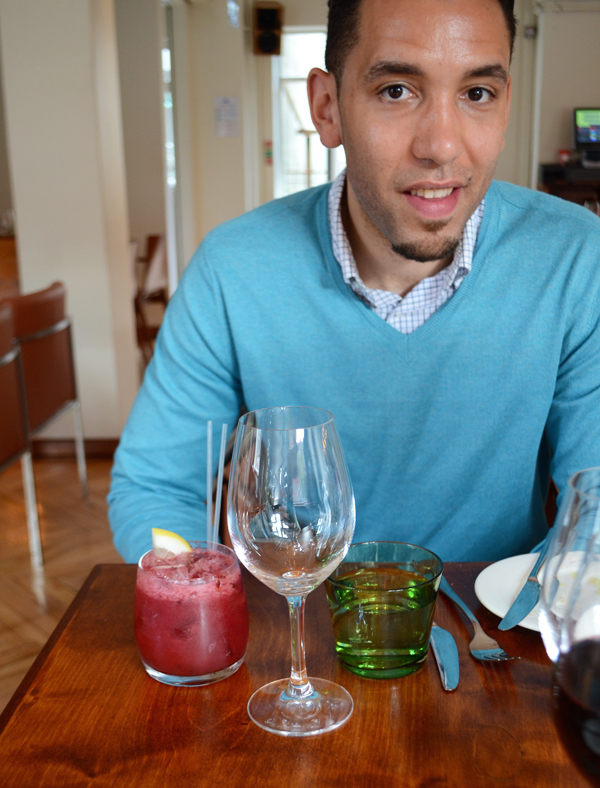 So stay all evening we did! The cocktails were tasty and the food was delicious. And the company was pretty good, too.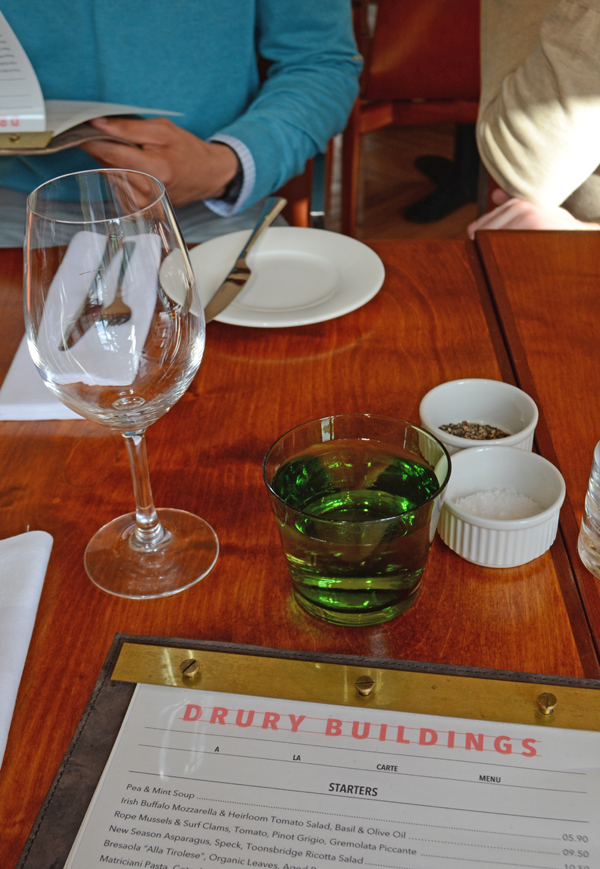 I'll let them explain their design choices:
A mish mash of Berlin exterior, New York interior, fine wines, classic cocktails, craft beers and some really cracking food. Take a six story, derelict, old rag trade building in Dublin city centre. Mix a container load of reclaimed bars, floors, doors, church benches, glass, timber and steel from New York. Shake with 2 years of hard graft. Finally garnish with the extraordinary culinary skills of Warren Massey. 
Works for me!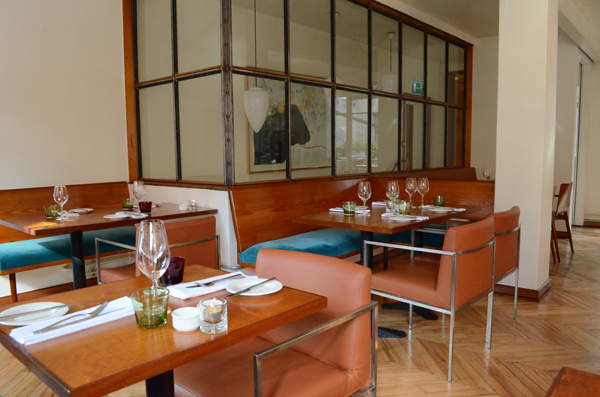 Drury Buildings / 52-55 Drury Street, Dublin 2 / (01) 960 2095