Now, let's get one thing straight from the very start of this post. I really don't mind if you look like a tourist in a pub here in my adopted country. I've travelled a lot and I know I stuck out like a sore thumb lots of times. Doesn't bother me very much at all.
But let's say you're visiting Ireland and just want to blend in. Here are a few tips.
Keep in mind these are my observations from three years of people watching in pubs here in Dublin. There will be exceptions to my little rules, so if you think I missed something, share away!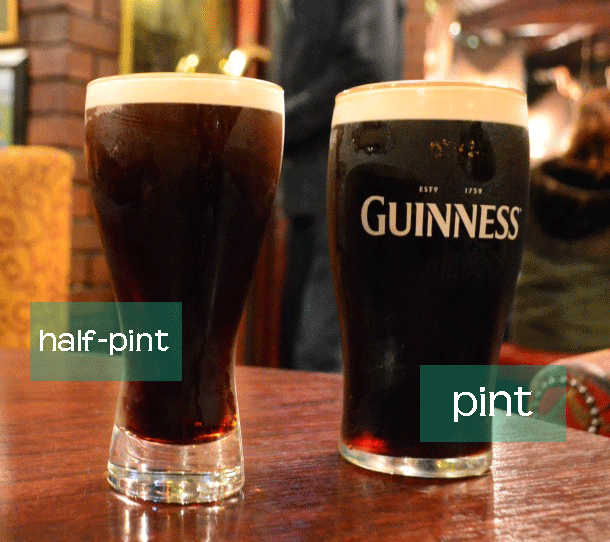 What to order: If you're up for Guinness, you can say to the barman, "I'll have a pint." It's like basic currency in this country – no need to specify which kind! They'll assume you want Guinness. If you're a woman and worried you might not make it through a whole Guinness, ask for a half-pint. It's ladylike and a bit old school.
If Guinness, large or small, isn't your thing, try ordering Bulmer's, a sparkly sweet cider drink that's popular among locals as well. It comes in pint or half-pint bottles with a glass of ice, and Bulmer's also comes in pear or berry flavors if you want to try something a little different.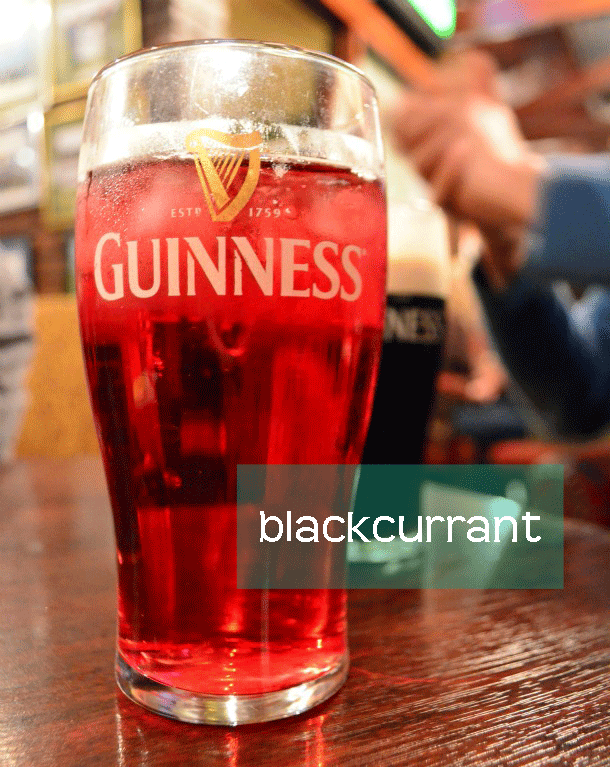 You can order soda or water, but if you're trying to avoid alcoholic beverages, try ordering a blackcurrant and water. It's a sweet pinky-purple concentrate mixed with water and quite yummy! I find it hard to describe the taste – I think it's different to anything we have in America.
What to wear: First, leave your North Face at home. It's a a pretty sure giveaway that you're American. While I have seen Irish people wear North Face, it's still uncommon. Second, if you're a lad, avoid pairing your jeans with sneakers (called runners here). Try a dress shoe or even a hiking boot. If you're a lady, think city casual, unless you're headed out to a club after the pub, in which case all bets are off. The shorter the skirt, the higher the heels, I've seen it all. But if it's just a few drinks at the local, stick with skinny jeans and a belted blouse.
A few don't's: Don't ask for a drinks menu. And don't hope for fancy drinks with fussy names. Stick with the basics.
If you order a Guinness, don't start swigging from it without letting the head settle. The head is that white part at the top, and the bubbles will rise to the top after a few minutes.
Keep an eye out: People watching is fantastic in pubs. Watch for older couples sitting side by side watching the goings on. The men will often order a pint and a whiskey, and the women order petite little glasses of sherry. It's beyond cute.
If you go out in a group with a bunch of Irish people, watch for your companions buying rounds. It's common here for people to buy a round for the group, then the next round is on the next person. Whatever your opinion on rounds (they can mean you drink way more than you'd choose to with so much peer pressure!), it's at least helpful to see them coming and know what you're in for!
One last note – none of this advice applies to pubs in the city centre and especially in tourist spots in Temple Bar. In those pubs, you're often lucky if the staff are Irish, let alone the customers, so order fuzzy navels and wear your North Face with sneakers all you want. But these suggestions should help you do a little stealthy people watching on the outskirts of the city centre or in locals around the country.
Sláinte! (Which is how to say cheers in Irish, and pronounced slan-cha. There, now that's really the end of my tips!)