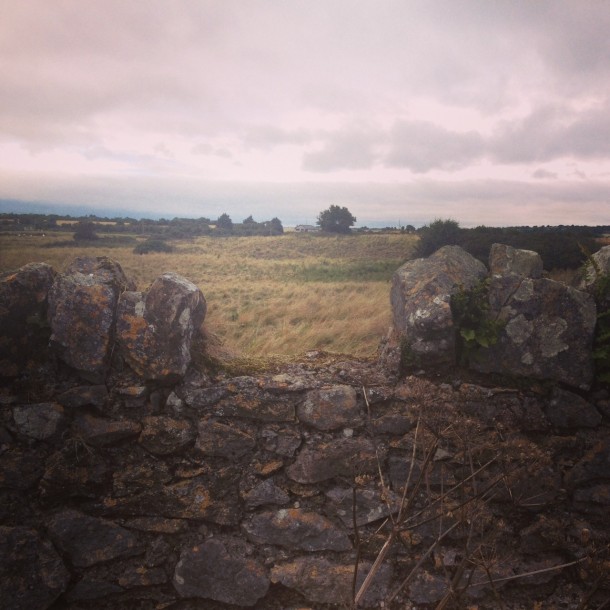 Hello friends! How was your week? I have absolutely loved reading all your comments on my bathroom make over post. You've been so kind about the new look! But more than that, I really just love hearing what you'd love to have printed for the giveaway. And it's so wonderful to hear from people who have never commented before! Whenever I see a name that's new to me, I get all smiley and say in my head nice to meet you! It sure is fun to hear from you!
Luckily, I've lined up a giveaway for each of the rooms that we're making over (that's four more!), so I'll have you all chatting away lots more! Nothing like a good bribe to find out fun tidbits about your wonderful lives! I'll announce the winners of the Printic giveaway on Monday as well as email the winners.
This week, Michael and I waged an epic battle with the chickens. As it turns out, our fence wasn't high enough the first time around, and once they got comfortable, they turned into escape artists. Michael built the fence another three feet, and they still just flapped their way right over. So then we got all urban farmer on them and clipped their wings. Not to worry, it doesn't hurt them and the feathers will grow back over time. It mostly worked, although they're still able to hop up onto the concrete wall and then coast down over the fence. They are clever, these chickens!
We have finally named the two other chickens, so joining Frittata and Florentine are Lorraine (as in quiche) and Sou, which is short for souffle. And both Florentine and Sou have been laying eggs every day! Florentine lays hers around 10, and Sou around 1. They make a bit of a racket, and then, an egg. Frittata and Lorraine will hopefully start very soon!
This weekend, Michael heads to Limerick for a basketball tournament, and we'll be meeting up with some friends who are visiting from China Village! And there will be, I'm sure, more projects around the house! We have started in on the bedroom and I'm excited to hopefully finish it next week when my mom arrives!
What are you up to this weekend? Any fun plans?
Today I thought I'd share are a few posts from the archives that you might have missed!
Have a wonderful weekend!