A few weeks ago, Michael met me after work for Culture Night in Dublin. Once a year, Dublin has a night of free events around the city. We missed it last year and heard it was so much fun we knew we'd try to catch something cultural. We grabbed a quick dinner at Bar Pinxto (for tapas I would highly recommend) and then headed over to Dublin Castle.
Michael had done a little research (he's great for that!) and found a concert going on in the Coach House at Dublin Castle. The building isn't typically open to the public so we were excited to even get in the door. After a little wait (lots of places in Dublin had lines down the block!), we got a chance to see a quartet of traditional Irish musicians as well as a a funky jazz quartet – with such an odd collection of instruments like a flamenco guitar, a bass, and an Irish drum!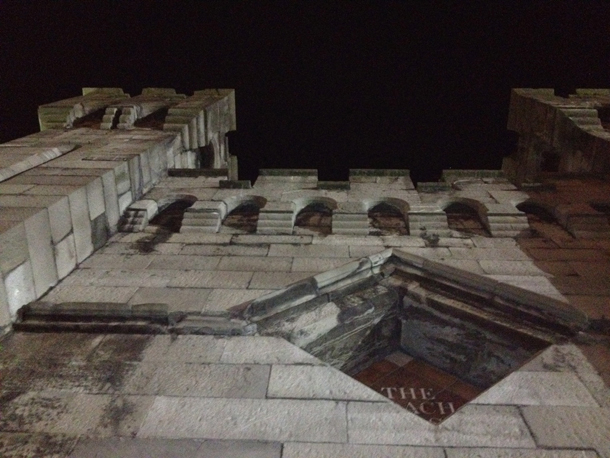 Nell Ní Chróinín, one of the traditional Irish musicians, won a national Singer of the Year award in 2012 and her voice was lovely. She sang a few songs a capella, including a lullaby. There were a lot of older people in the audience and when it came to the chorus, they all sang along with her, really softly. I loved those moments because I could imagine all my relatives singing the same songs hundreds of years ago.
When I imagine my ancestors, and nearly all of them were Irish, I usually just think of old people in black and white. It's hard to imagine them as real people! But imagining them singing that song to their kids for generations, which I think is quite likely, gave me goosebumps.
You can hear for yourself in this little video below. It's more for the audio – we were at the very back!
Video:
Culture Night at Dublin Castle Coach House, Sepember 21, 2012 from Emily Westbrooks on Vimeo.