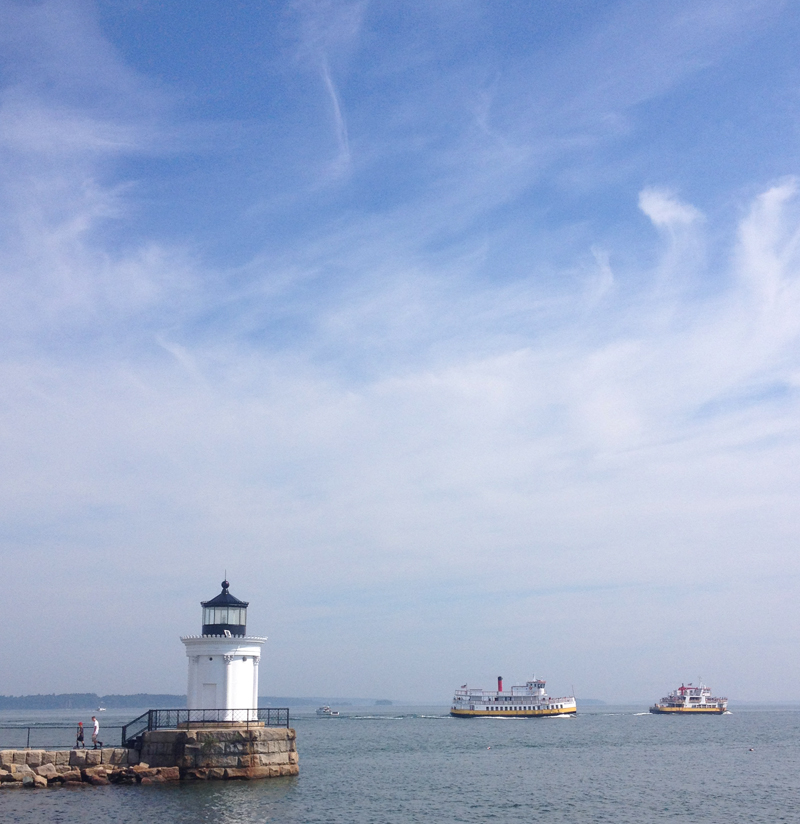 Happy weekend, friends! How was your week? It finally got hot here in Maine, so I spent a little time on the beach in the sunshine with my sister, which was wonderful. For a while there, I thought we were having an Irish summer!
Thank you all for your comments and guilt trips about photo storage! Check out the comments for some helpful tips – and a few terrifying anecdotes! My big old external hard drive has arrived and I'm hoping to back up everything next week. Then it's time to clear off my poor old Mac and give it a break!
When I wrote about our time in Denver, I mentioned that I'm looking at writing a Delightful Denver guidebook next spring if I can squeeze in a return research trip. But what I didn't mention is that I've already been hard at work putting together a Delightful Portland (Maine 😉 guide! When Julie and I launched Delightful Dublin, we didn't really talk about the potential for a series, but we've been discussing how to bring the delightful treatment to other less-loved but equally delightful cities. I love the idea of bringing attention to cities that fall below the radar when it comes to guidebooks. There are a million guidebooks about Paris and London and New York, but some of the smaller cities are often overlooked. So that's where the Delightful series of guidebooks comes in! I'm hopeful we'll be launching Delightful Portland later this year and I'll keep you posted on other cities as we make a few more decisions in the coming months.
All that to say, this week I spent a morning with an old high school friend of mine who is now a photographer, shooting a few locations around Portland. We had such a fun morning and I can't wait to share some sneak peeks with you as we're putting it all together in the next few months.
So that's what's been cooking behind the scenes here! But this weekend is all about relaxing with my family. It's the first time all of us have been together since Christmas, so we're planning a big family dinner and a day on the lake! My family isn't so excited about family photo shoots, but that probably won't stop me! Goodness knows I love me a family photo shoot!
Any exciting plans for the weekend? I hope wherever you are, there's sunshine. Doesn't it make an enormous difference? I heard it was even sunny in Dublin today!
Until Monday, have a fun-filled weekend!