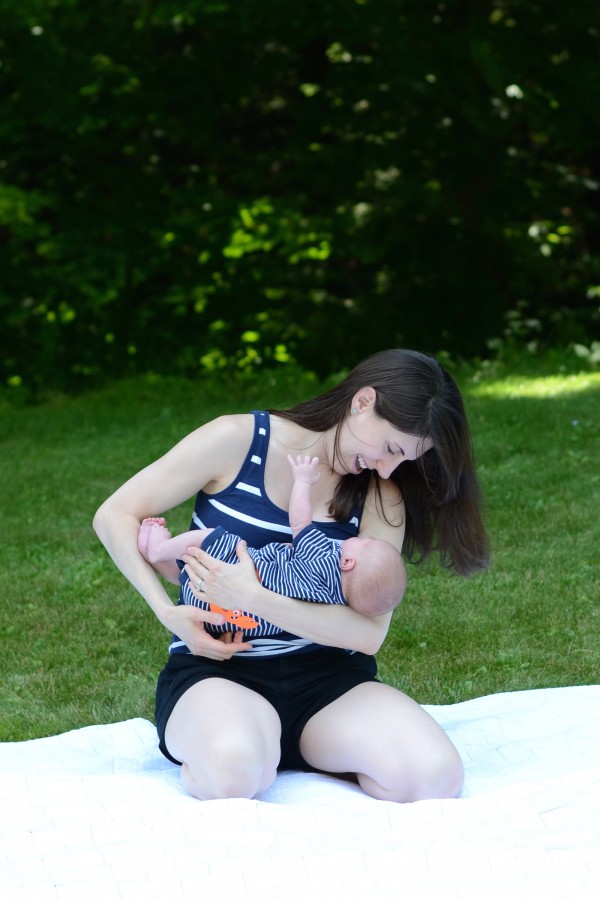 One of my oldest and dearest friends had a baby a few weeks ago, and when I stopped by to see her and meet little Sam, of course I brought my camera and coerced her into letting me take a few photographs of their beautiful brand new family. Everyone was even accidentally color-coordinated, how could we not take a few photos?!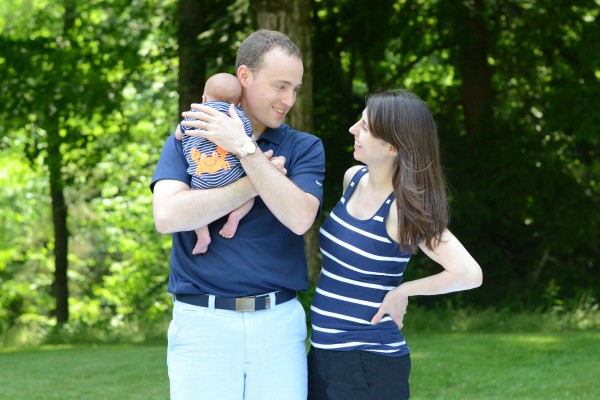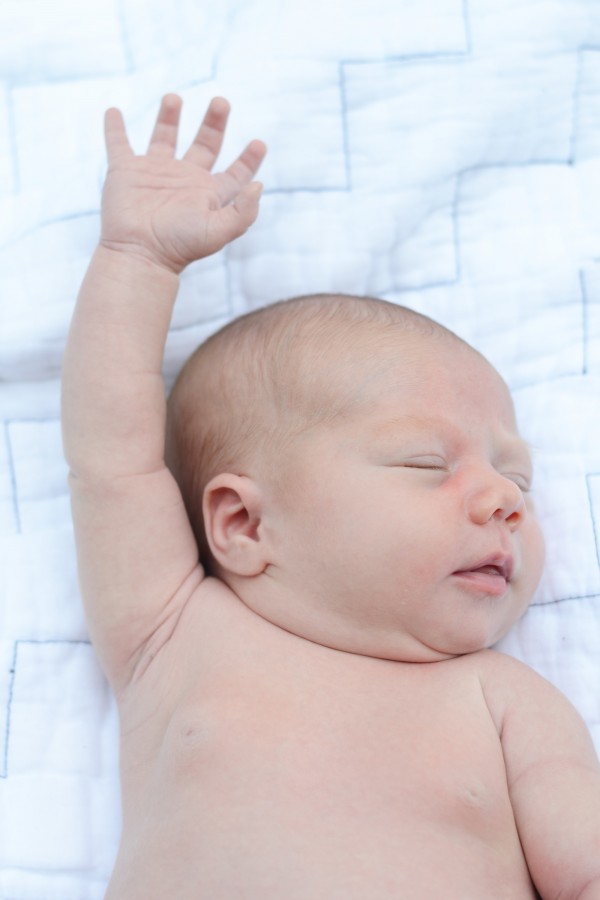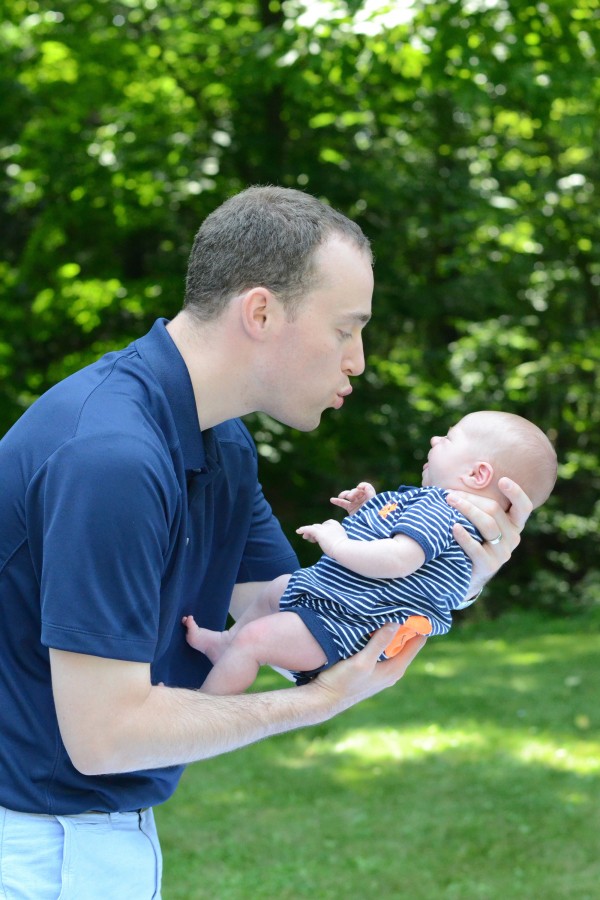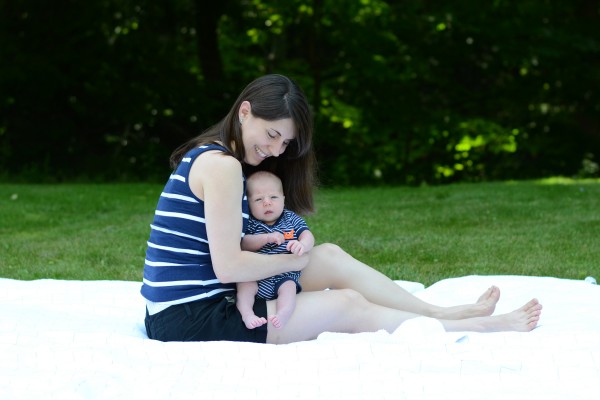 Baby Sam is going to love that backyard when he gets a little older. I can picture him running around, kicking piles of leaves in the autumn and throwing snowballs in the winter. For now, it's the perfect shady place for this family to snuggle their little guy.
Congratulations, Emily and Walter, on your handsome son. Welcome to the world, baby Sam!
You can see more baby photography here, here, here and here. Find out more about my photography services here.