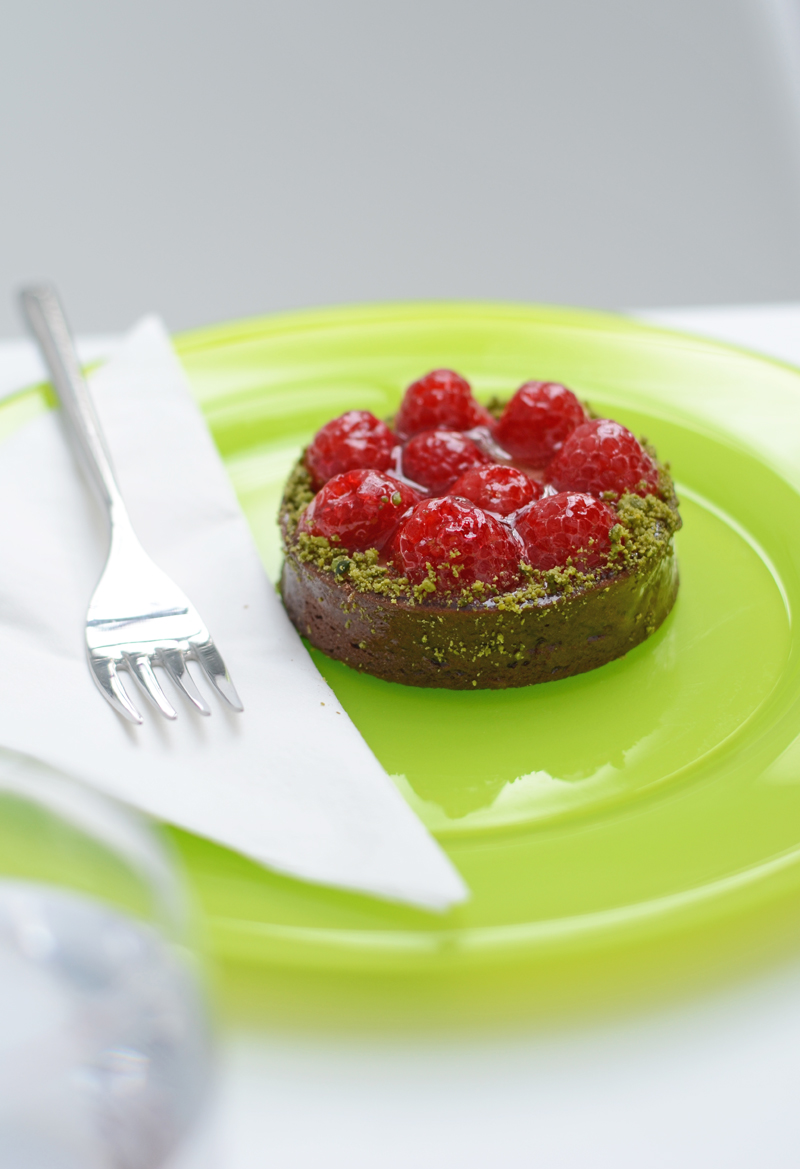 There was a really happy accident that happened to me a few weeks ago. Nora and I were wandering around Baggot Street, waiting for Cocu Kitchen's line to calm down so we could take photographs in peace, when we spotted this brand new, absolute gem of a cafe and patisserie, Eathos. It had only been open a month so it was such a fun little discovery!
We were lured in by the gorgeous treats in the window and figured it would be a good spot to undo all the healthiness points we worked up eating salads for lunch. Little did we know, we could have combined both a healthy lunch and exquisite treats without moving a muscle. Good information for next time!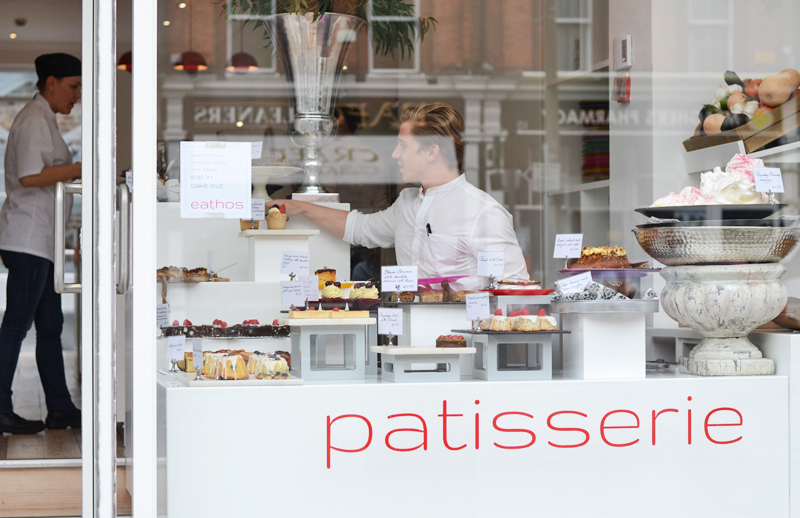 We had a little chat with one of the co-owners, who explained that their team had been working on the recipes for a year! Their pastry chef had been painstakingly concocting the pastry array for so long, and it's still always changing. But in addition to their pastries, they have a whole selection of really healthy lunch options and yummy specialty teas and 3fe coffee. Another fun tidbit? Their salads are made fresh each day, in the early hours of the morning, never leftover from the day before. That's a fact the Eathos team is very passionate about.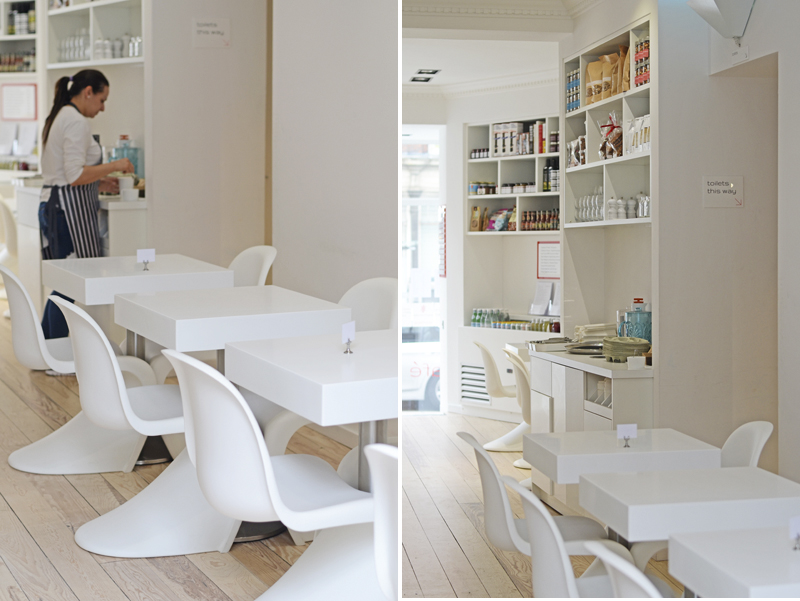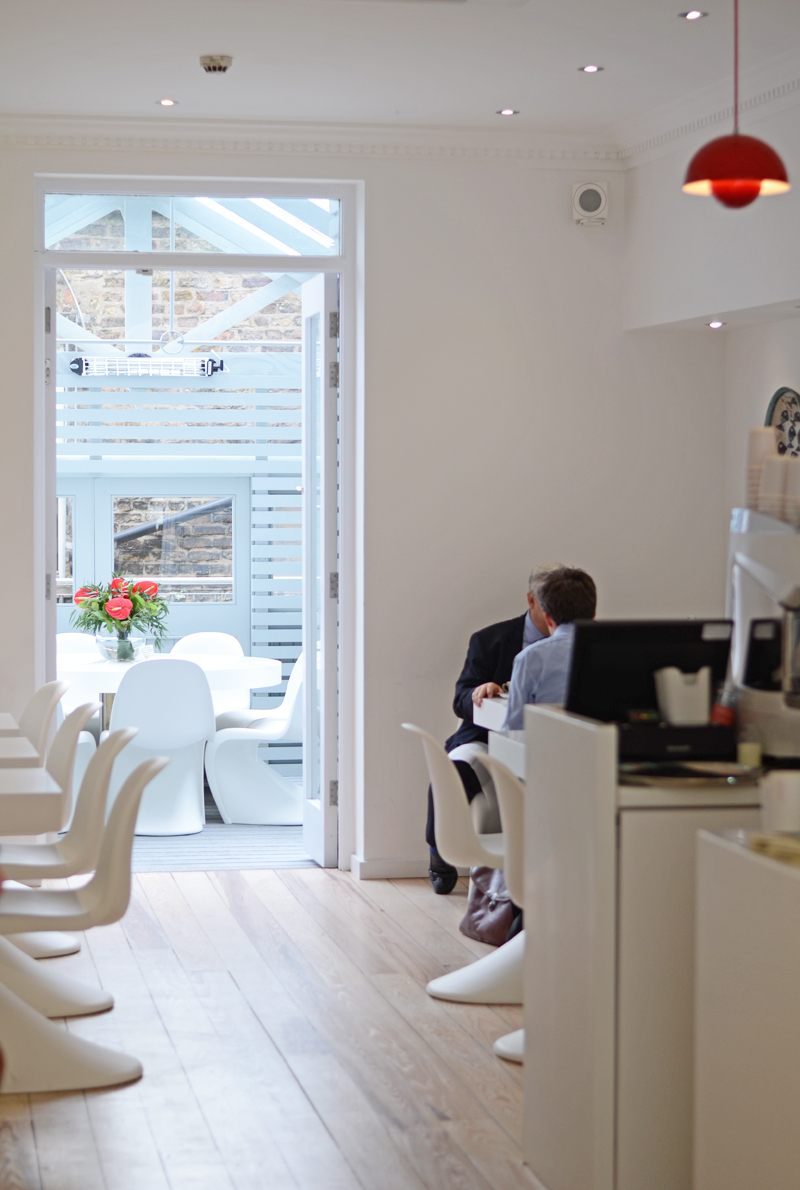 The interior is light and bright, but we chose to sit in the back patio/conservatory room. It's such a great use of what would otherwise be an unusable space about nine months of the year. They essentially made a plexiglass room and covered the walls with wooden cladding, painted a lovely shade of blue. There are a few square tables for two and then a big round table that would be perfect for a special occasion.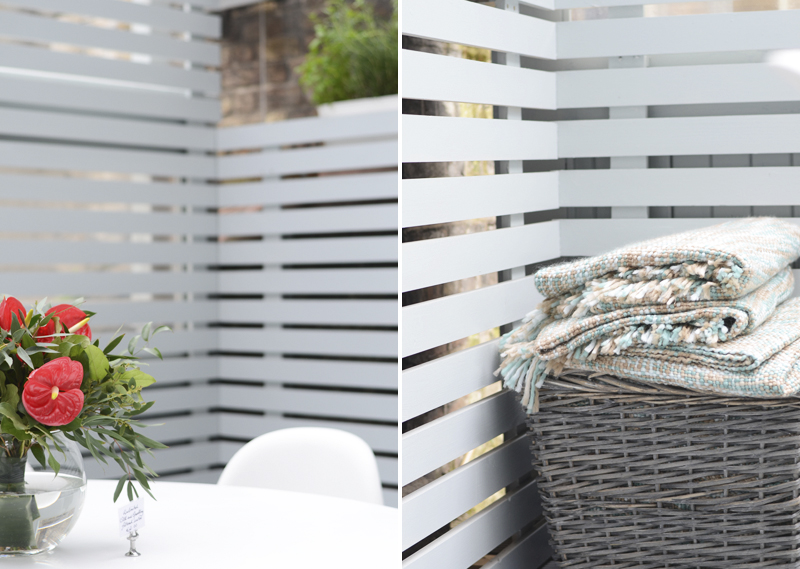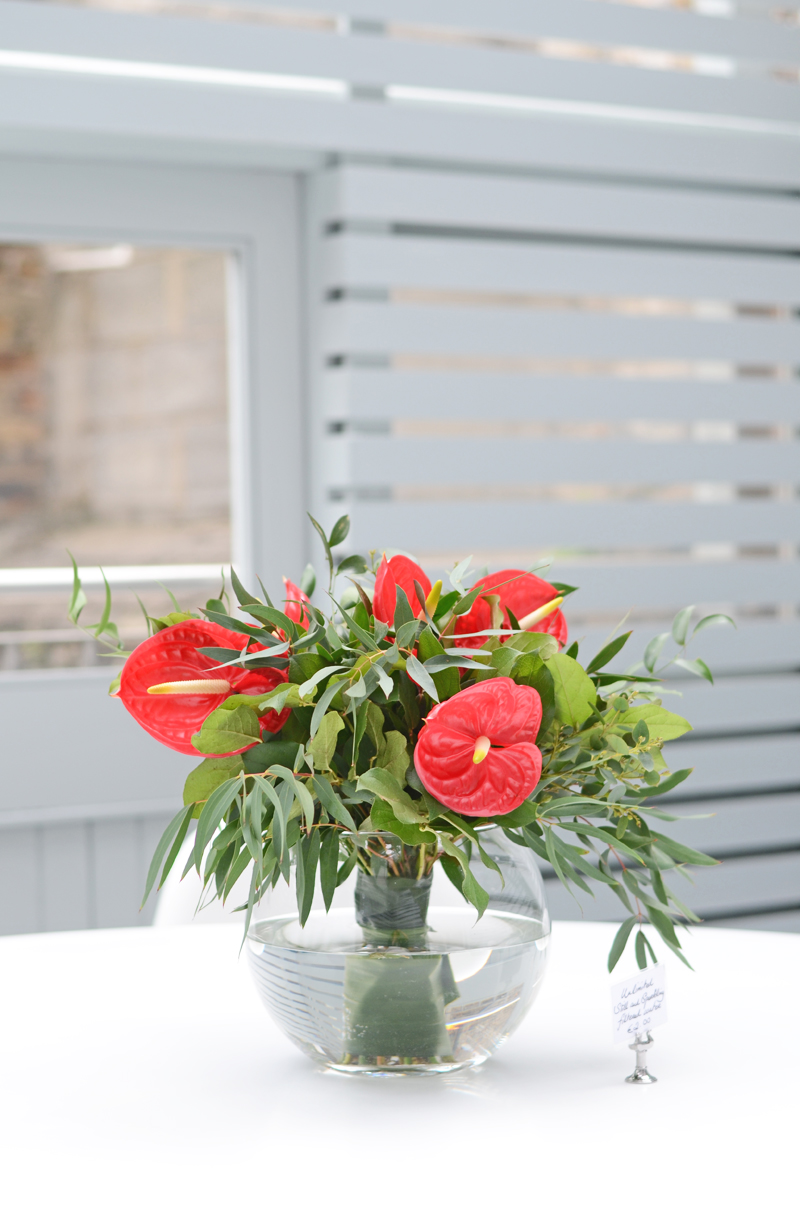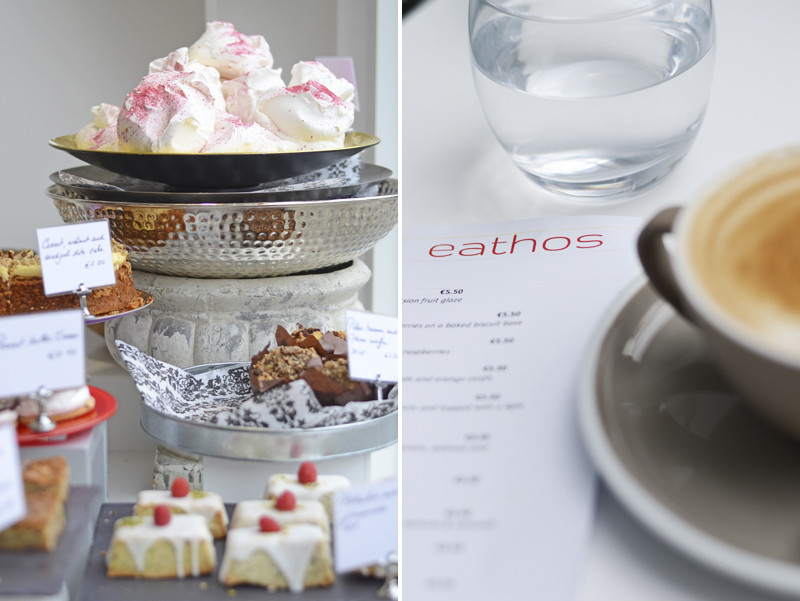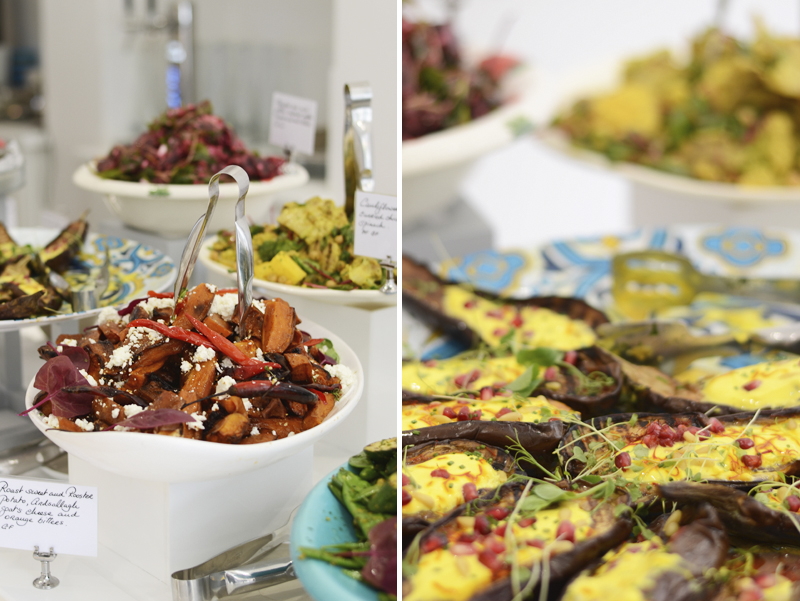 The only problem with sitting in that bright back room is that you are located in the furthest possible location from the stacks of treats in the front of the cafe. And that's really the only way to choose a treat. The words on the page of the menu just don't do those treats justice. We walked to the front for a browse before making our final decisions.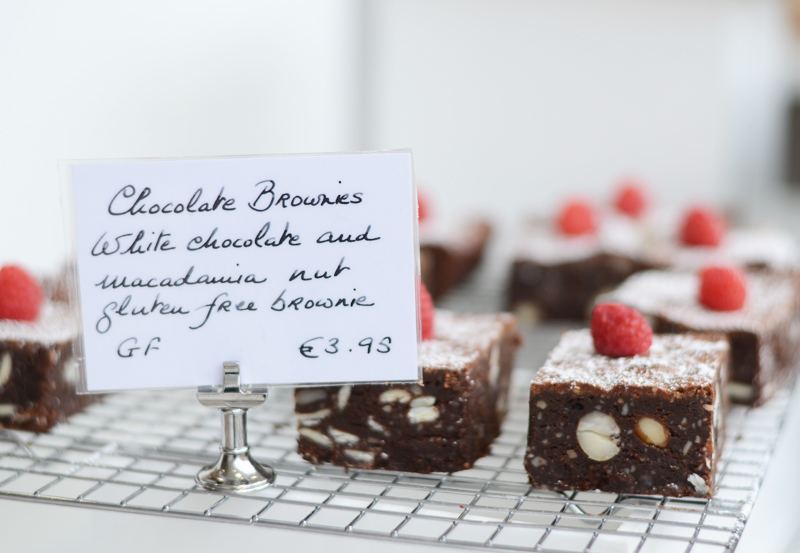 When faced with many options, on a menu or stacked on platters, I panic. More often than not, I choose the absolute wrong thing. This time, my luck won out and I chose the absolute right thing. A gooseberry financier with strawberry, blackberry and mascarpone. Truth be told, I have never had a gooseberry in my life. Couldn't even tell you what they look like! But these gooseberry financiers are heaven on a fork. Financiers are usually shorter, but I really liked the extra moistness that the height added, and the gooseberries added little bursts of tartness to the cake. Final points were awarded for generally not being too sweet, which often happens with treats that look this perfect.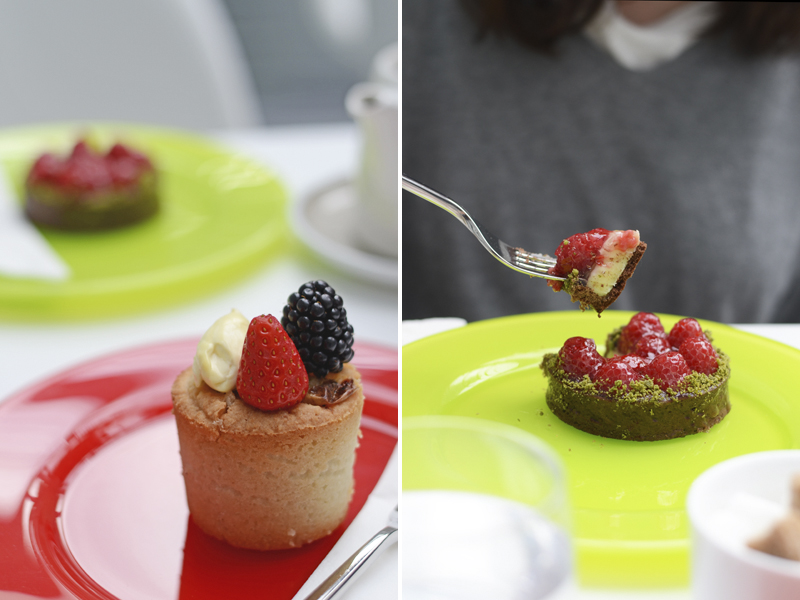 Meanwhile, Nora ordered a chocolate tart with a white chocolate centre and raspberries and crushed pistachios. Also totally delicious. That creamy white chocolate centre was everything you wish white chocolate would be. And the plates, those colored plates!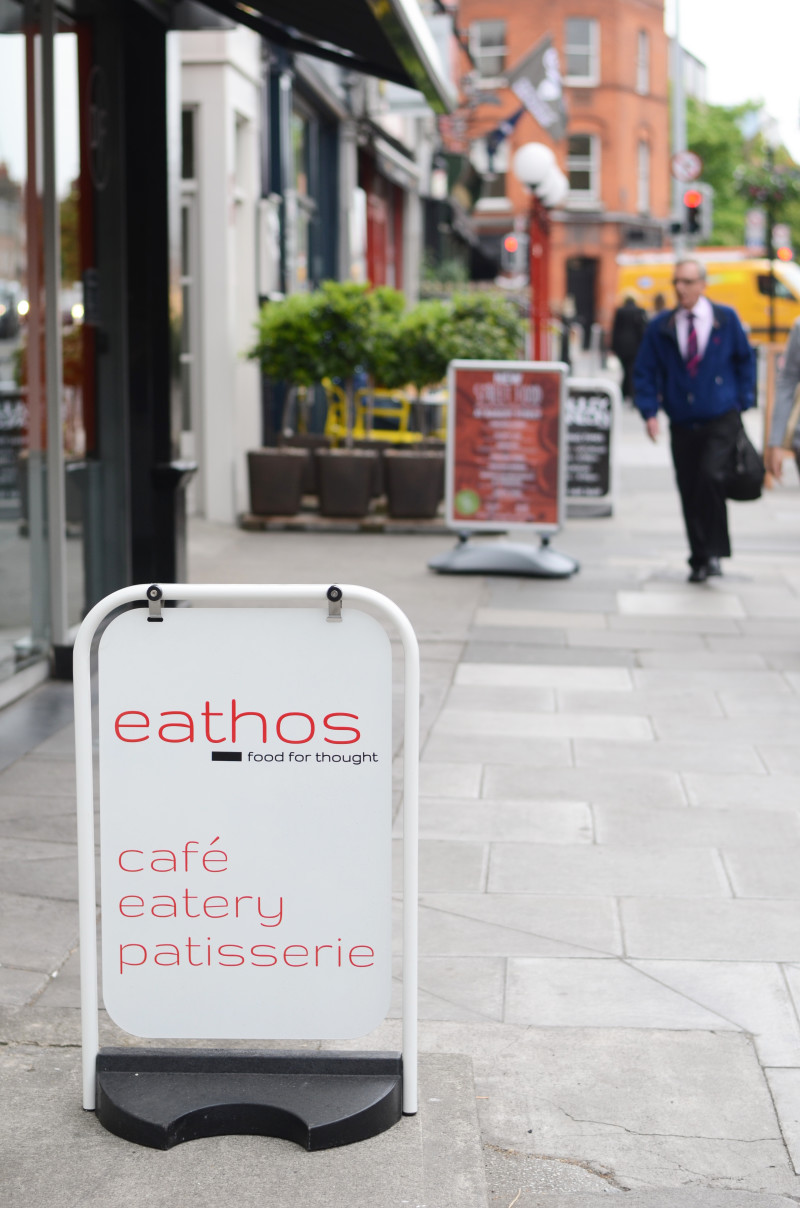 The team at Eathos (all of whom, by the way, are really nice and friendly) is hoping to open a few more sweet cafes around the city, making for even more opportunities for their sweet treats. For now, you can find them at 13A Baggot Street Upper, Dublin 4.