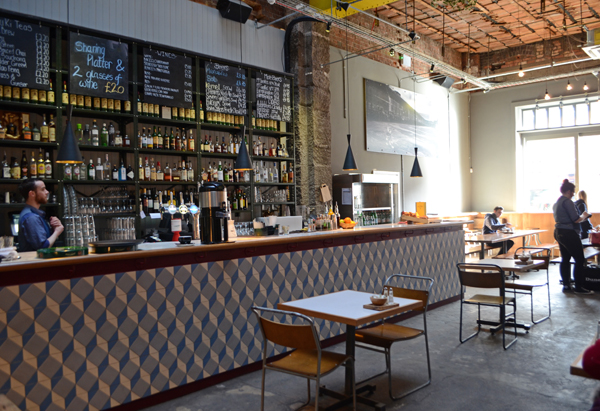 I've been so impressed by the design I've stumbled across in Ireland lately. A year or so ago I was lamenting that every cafe felt a little bit the same – the same industrial style that wasn't too adventurous or full of individual personality. But in the last few months, I've stumbled across some really fun and inspiring design, still mainly industrial, but with more intricate patterns and more cheerful colors.
Michael and I had lunch in Belfast a few weeks ago on a little afternoon excursion. He needed to have his phone fixed and the only Apple store on our entire little island is in Belfast. Isn't it bonkers that there isn't one in Dublin? There must be a very good reason, because I think they'd do very good business. But the trip to Belfast was an excuse to spend a few hours together in the car and try out a new spot for lunch.
While Michael waited at the Apple store, I went to grab us coffees at Established Coffee around the corner. On my way back, I spotted the National, a cafe/bar in the grand old National Bank building. Their menu had some healthy options, so we headed there after the epic phone wait.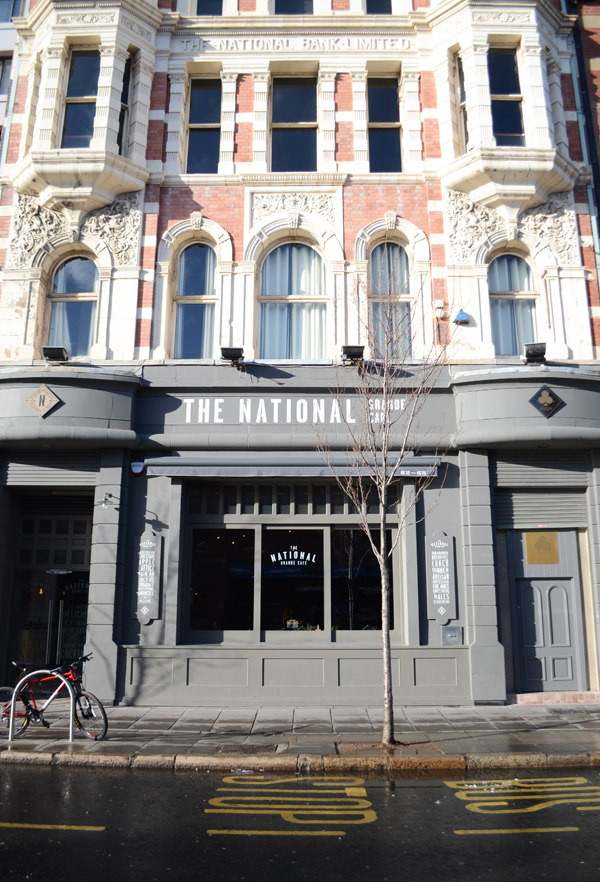 Yellow beams, patterned counter tile, and big hanging plants.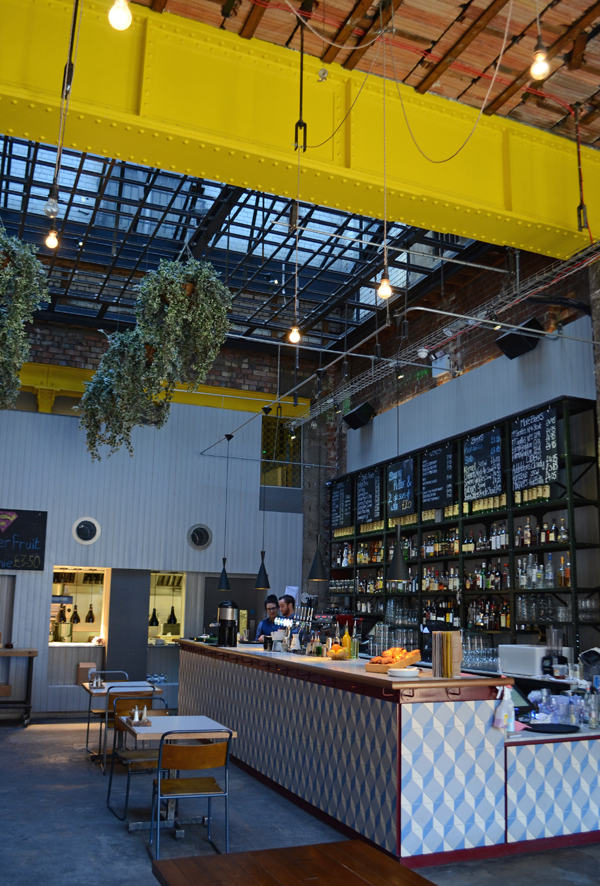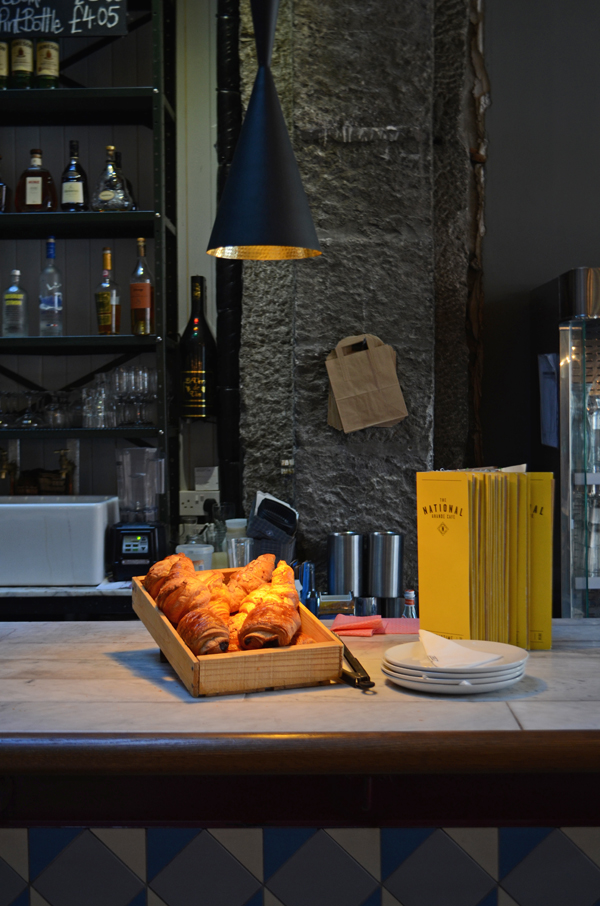 But I think my favorite detail might be the gold lined conical pendant lights.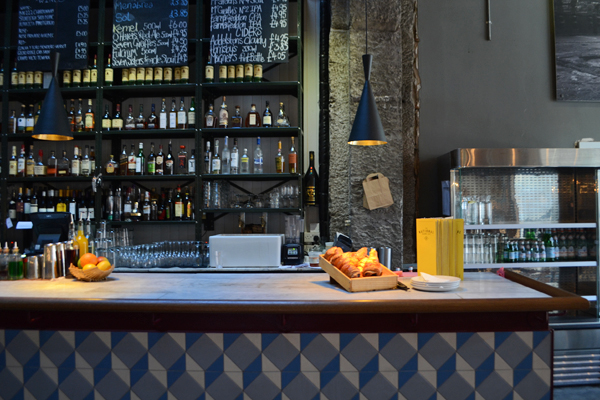 Tied, of course, the badger crawling through the ceiling! Ha! I should have asked the significance of the badger, I've been wondering for a few weeks now.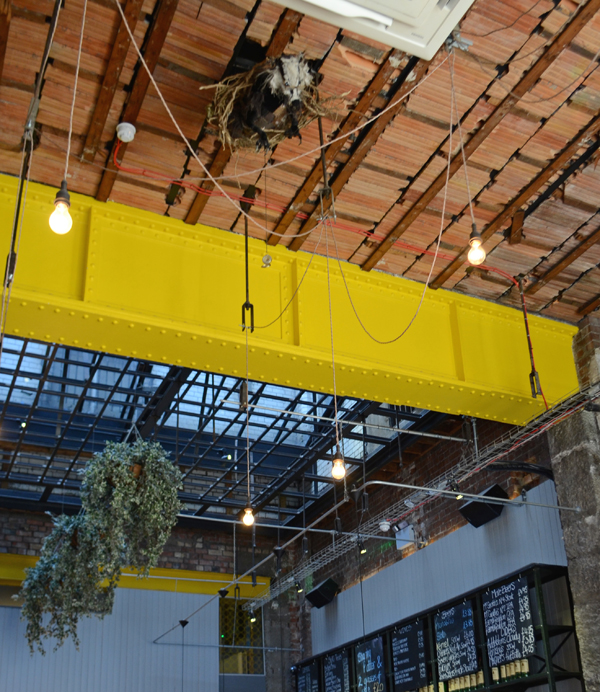 Michael and I both enjoyed our lunches – we each ordered soup and salad. I had a roasted egg plant and goat cheese salad and tomato basil soup, and Michael had a Moroccan chickpea tagine type salad and hearty butternut squash soup. All delish!
The National / High Street, Belfast, Northern Ireland