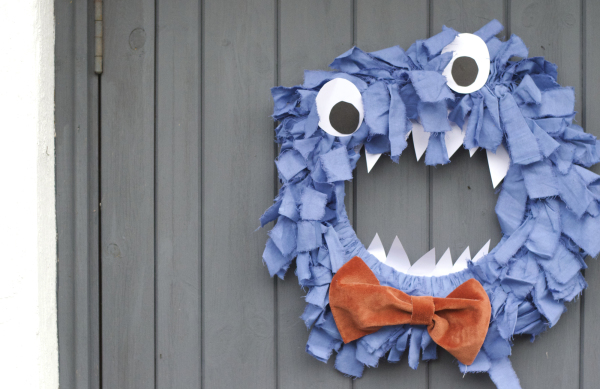 Happy Halloween, friends! And happy Friday! Our (very small) group of trick-or-treaters has come and gone, and we're relaxing after a long day of babysitting our little niece.
I shared one more Halloween DIY video today, to make this not-so-scary monster wreath and it's currently hanging on our front door. The neighbor kids didn't seem too phased by it, to be honest!
This weekend, we're doing a little relaxing, a little working, and a little more babysitting. I'm hoping the rain clears after tonight and I can get a good long outdoor run in tomorrow. I've been treadmill running since the weather in the winter is so unreliable (I can't stand running against howling wind! Argh!), but nothing beats a run along the sea.
I hope you have a relaxing weekend full of lots of Halloween candy! Someone eat some candy corn for me, I miss it!