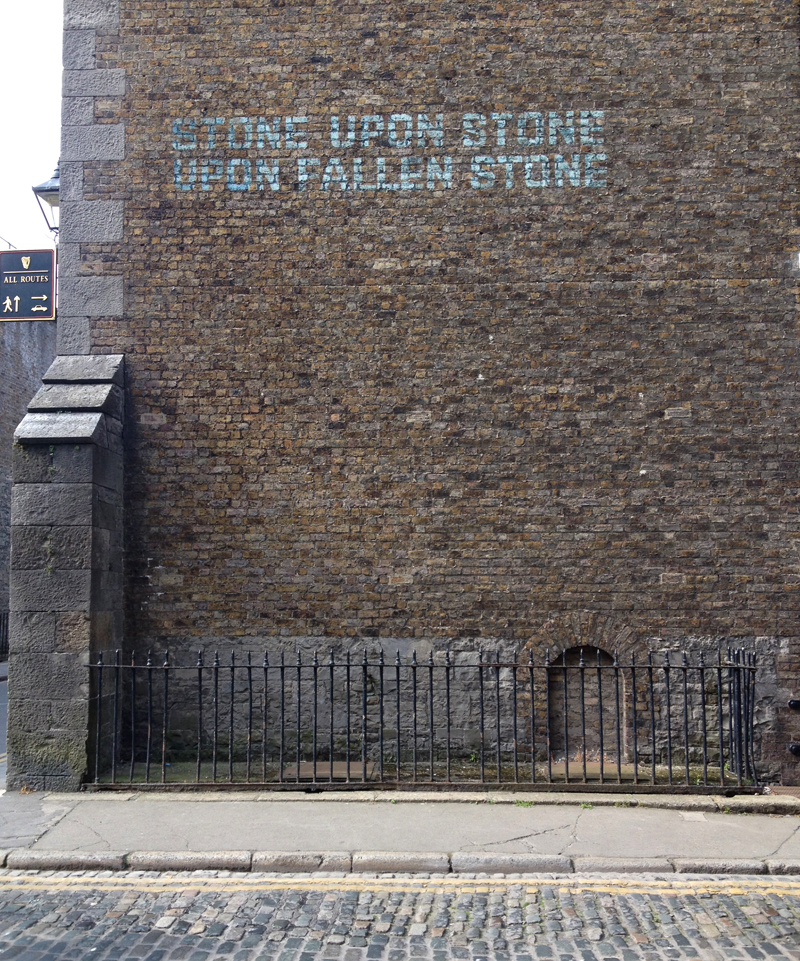 Wahooo! We made it to the weekend! What a week. It started out slow and steady with a few quiet working days, had a little heatwave in the middle from which I'm still a little sunburned(!), and went out with a bang and a whole lotta walking. Nora and I are hard at work on our video neighborhood guides; yesterday we filmed in the historic Liberties district (image above from the side of the Guinness Factory!) and today we did an about-face and filmed in the posh Baggot Street neighborhood. It's amazing how different the city can be only a mile apart. Dublin is a city of contradictions, that's for sure. It's also amazing how much you can find in a neighborhood when you poke around a little. I can't wait to share what we've been working on.
What are you up to this weekend? I'm heading over to KaroArt and Ursula Celano's one day studio sale tomorrow and am going to have a better look at the new April & the Bear pop up (a good glimpse here!) as well. And here are a few things to have a look around the interwebs!
These beautiful painted bus stops in Belarus are inspiring.
I love these wallpaper ideas from hotel stays.
We watched Blackfish, about the killer whales at SeaWorld, last weekend. Have you seen it?
The TTIP trade agreement is scary but little talked about. Edible Ireland explains it well.
Sarina Diakos' incredible abstract paintings are creeping up our anniversary art list this year.
Love this gem mirror DIY project. For when we have a house again!
I think we'll round out this list with the talented Chelsea singing a song with a ukelele to her baby. Beyond cute.
Have a happy, safe, restful weekend, friends. See you next week!