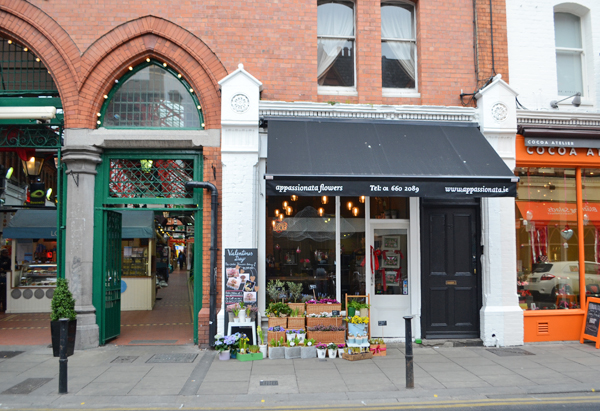 Welcome to round two of our pre-Valentine's Day virtual flower shop tours! This time, we're visiting Appassionata Flowers on Drury Street, sandwiched right in between George's Street Arcade and Cocoa Atelier. (And now that Cocoa Atelier has gone from charcoal to orange, it's like a little Irish flag between those three buildings! Probably not what they were shooting for, but it's happening nonetheless!)
I've worked with Ruth, the owner, on a few different styling projects and I just love following the Appassionata Instagram for all the latest from their studio and the shop. They're always working on weddings, commercial projects, bouquets and rumor has it they've got a big flower wall installation happening this week (maybe Kanye/Kardashian wedding meets Dior flower wall) and I'm hoping for a peek!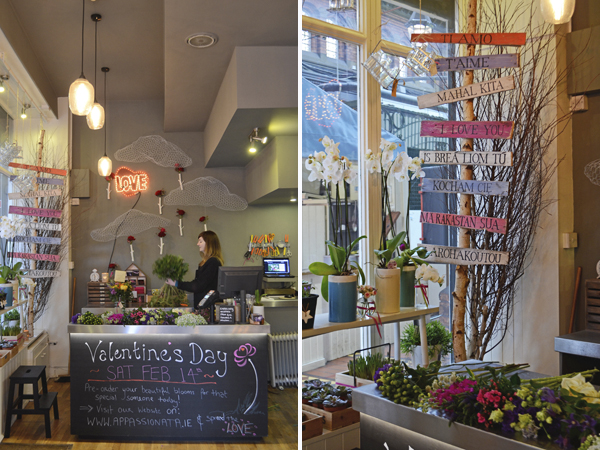 Now on with the tour! Appassionata is small but packed with flowers and plants. I've picked up a few plants here – mostly because it's so hard to walk by their little corner without falling in love with one of them. I picked up a beautiful maidenhair fern there a few months ago, which I am sadly now nursing back to health after leaving it in Michael's hands over Christmas.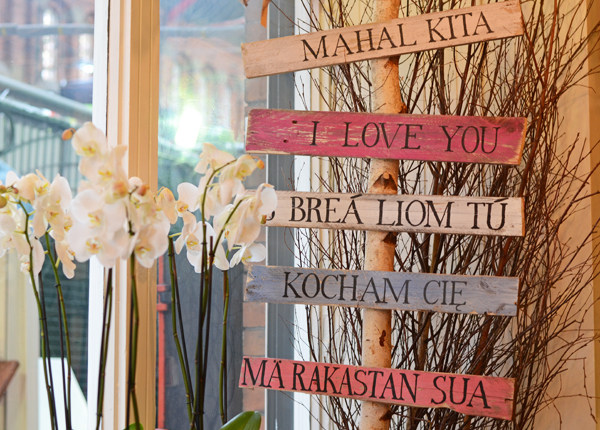 I've also fallen in love with their love sign, made by a friend of our family who works in their studio (hi ultra-talented Sally!), it's a collection of I love you's in all the languages their staff speaks! You might get a little dose of the Irish version here tomorrow!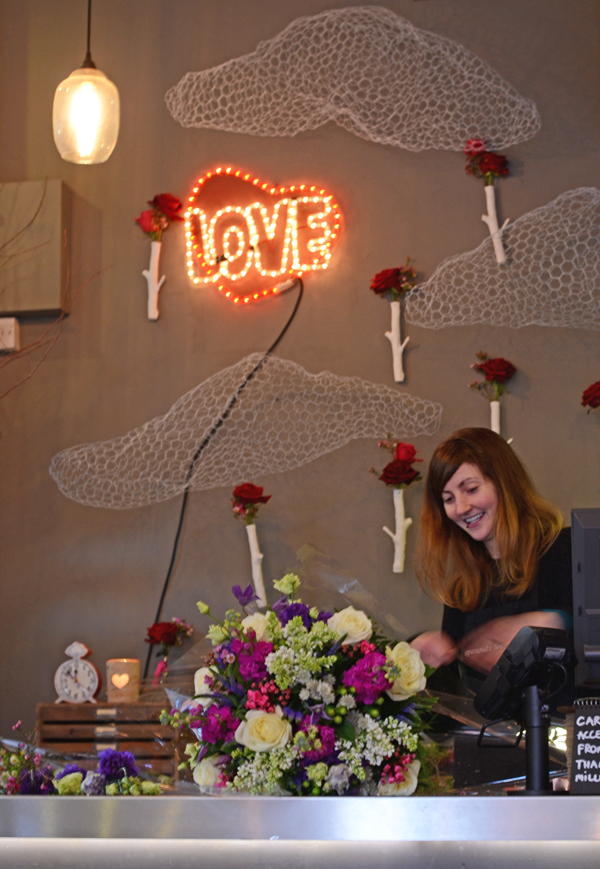 While I was taking photos, Lynn was working on this giant bouquet right on the counter and telling me all about the shop and the flowers and how to keep my succulents from growing into ugly little mini trees (less water!).
Behind Lynn there is this year's Valentine's installation, an awesome vintage neon LOVE sign Ruth has had for years and 3-D mesh clouds made from chicken wire. And this is exactly why I wanted to give you all a virtual tour of flower shops. They have the most creative decor and inspiring window displays.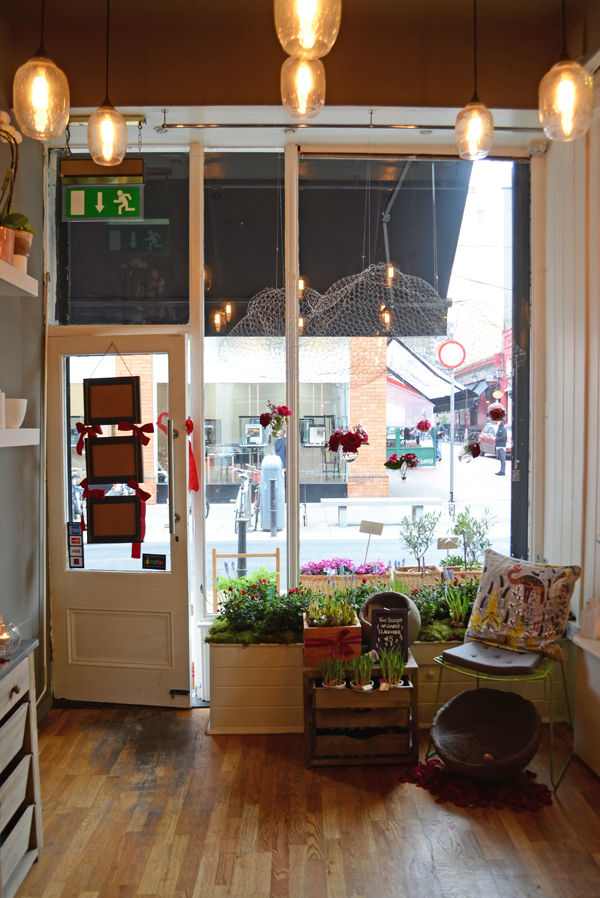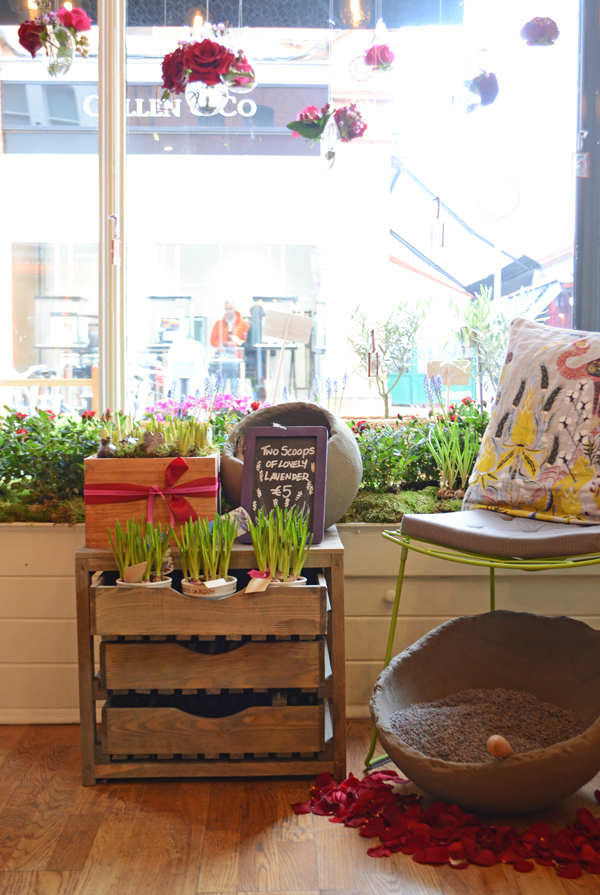 Scoopable lavender.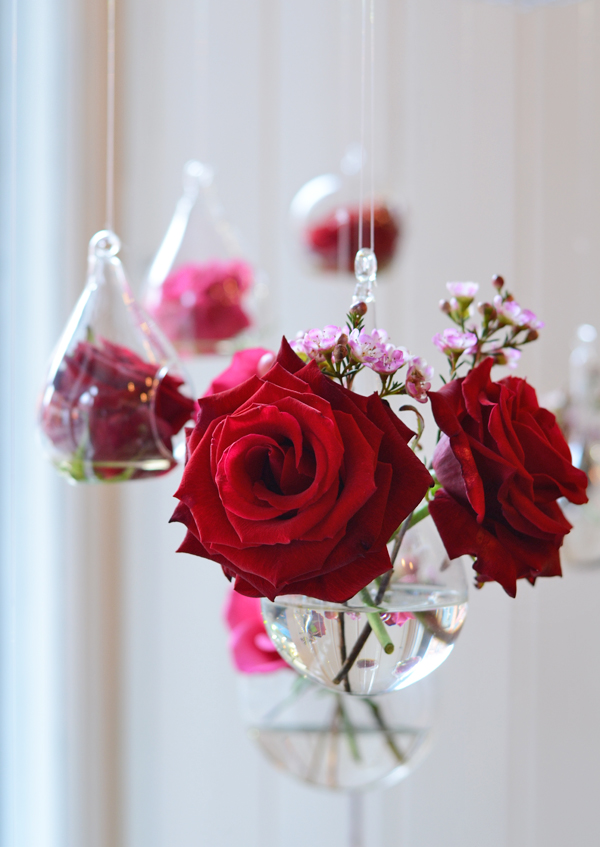 And red rose rain drops hanging from another big mesh cloud in the front window. So cool.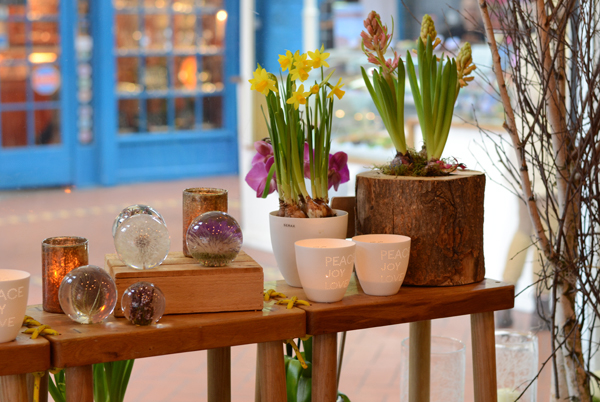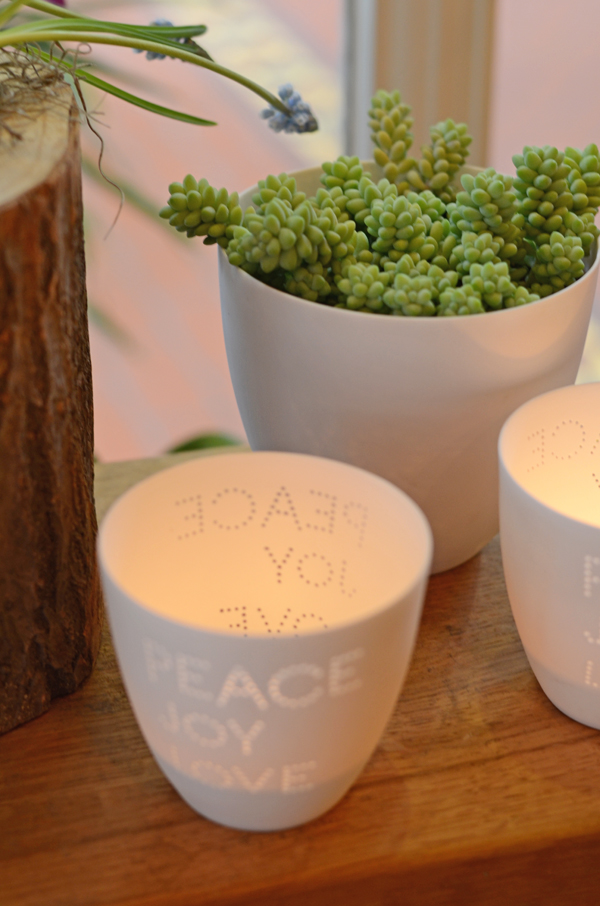 I discovered this new succulent but decided it was too precarious to lug him around town all afternoon. I'll be back for you, buddy!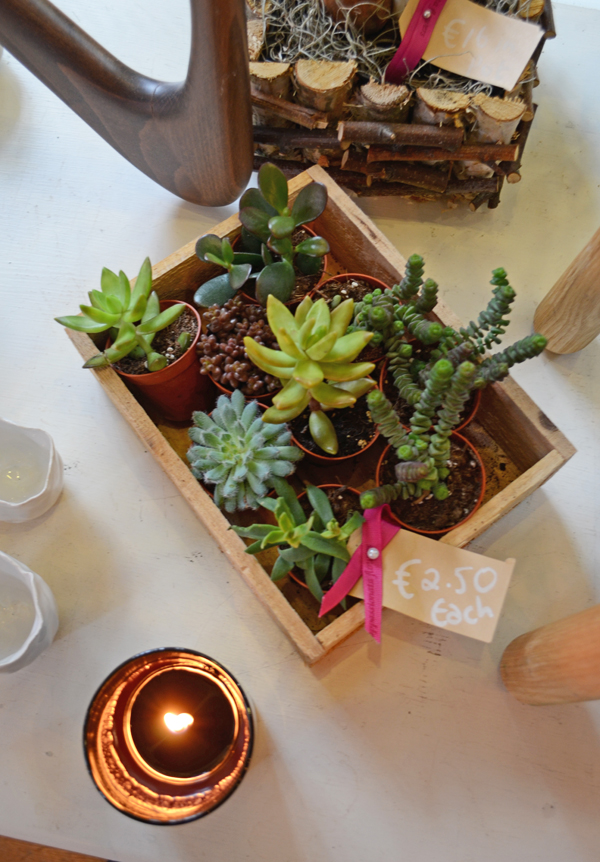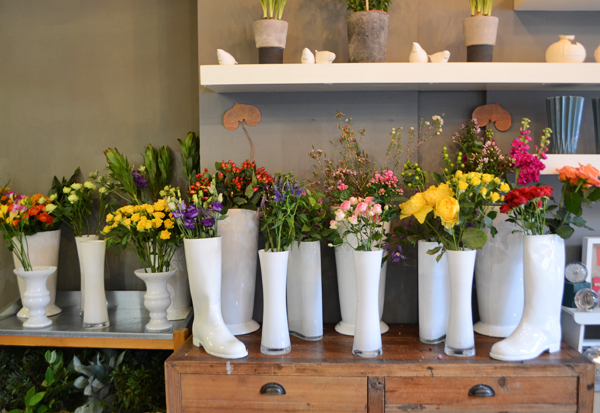 How can you not to love flowers in boots!
One more tidbit I learned while loitering in Appassionata oohing and aahing over the flowers? The price of red roses gets jacked up by Holland ahead of Valentine's Day, and they can cost as much as €10 per stem! Isn't that nuts? If I was in the market for a Valentine's gift, I'd definitely hit up the succulent section instead!
Appassionata Flowers / 29 Drury Street / Dublin 2
Don't forget to catch another lovely virtual flower shop tour of Les Fleurs Artisan Florist from yesterday!