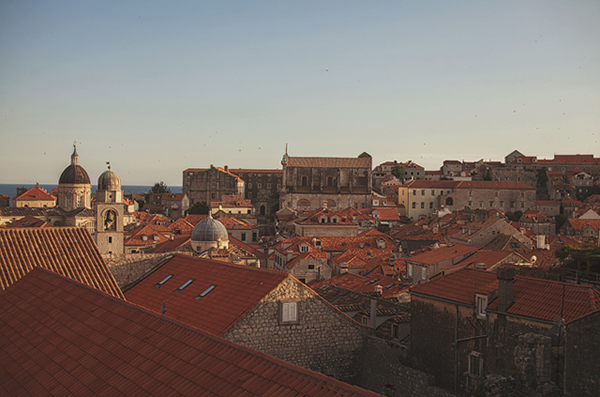 Next Monday, Michael and I are headed to Croatia! Before Christmas, Michael came home from a basketball fundraiser with a surprise. He had won short-haul AerLingus tickets in the raffle! That guy has great luck winning trips. So, we booked the longest short-haul we could find, to Dubrovnik for the week before Easter. It's not going to be very warm yet, but we're hoping for a little of that sunshine that seems to make the city glow.
The above image is from Nathalie's visit to Dubrovnik, and we're also bookmarking her romantic spots in Dubrovnik post too! We're staying in an apartment up in the mountains above the city, and we're renting a car. I think I've convinced Michael that we should kayak, even though he categorically hates kayaking, and we have a trip to a vineyard planned!
Have you been to Dubrovnik? I would love to hear your tips!