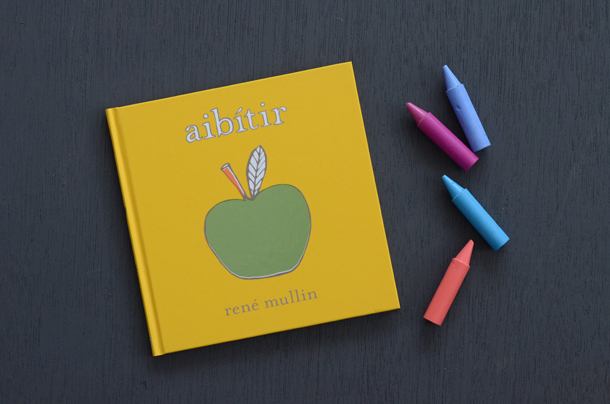 This year in the weeks leading up to Christmas, instead of sharing whole gift guides, I want to spend a little more time sharing some of my favorite Irish things with you. They're gifts I've given throughout the year, or am planning to give this year. They're really wonderful and would make perfect, thoughtful gifts this holiday season.
First up, a sweet Irish alphabet book. I stumbled upon this cheery yellow book in the Irish Design Shop when I was on a tour a few weeks ago and bought two copies for two soon-to-be mothers in my life. It's a book of illustrations of the eighteen letters of the Irish alphabet. And without even buying the book, you get to learn that lesson – there are only eighteen letters in the Irish alphabet. I had no idea!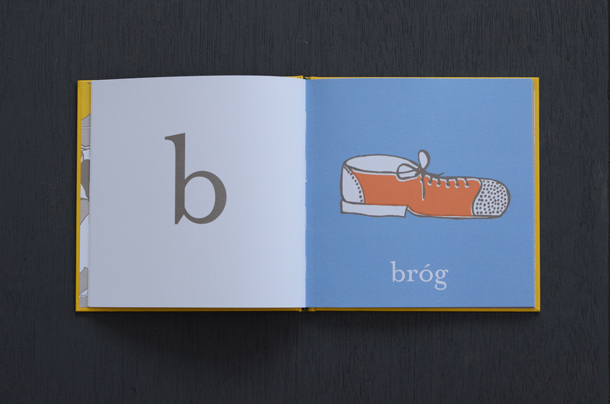 Some of the words are a little phonetic, but if you don't know how to say each one there's a handy pronunciation guide at the back!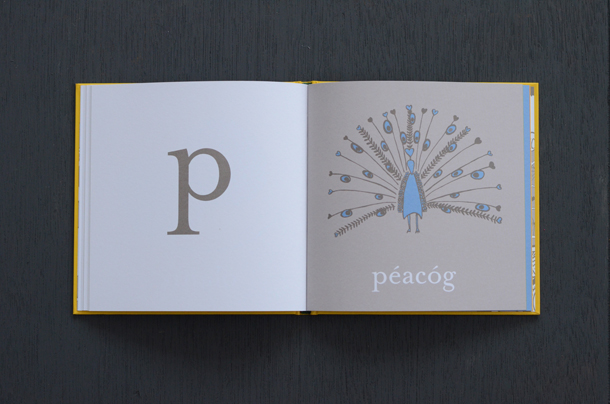 The alphabet book is written by Rene Mullin, who runs the Etsy shop Placed and has been a long time favorite of mine. She has really sweet wrapping paper that's very Irish without being too full of shamrocks.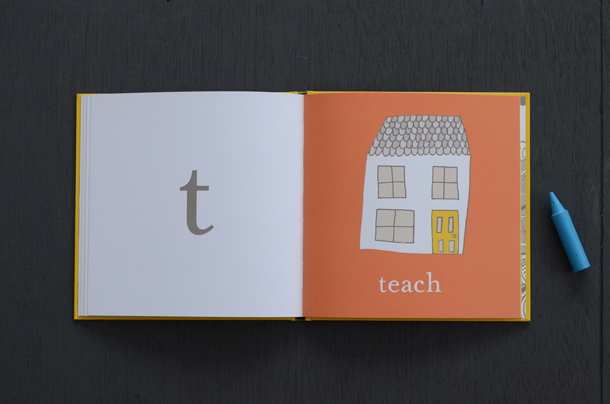 The other super thing about this little Irish alphabet book is that is really affordable – only €7.50 at the Irish Design Shop or $9.50 in Rene's Etsy shop. Perfect for those new babies making an appearance over the holidays!