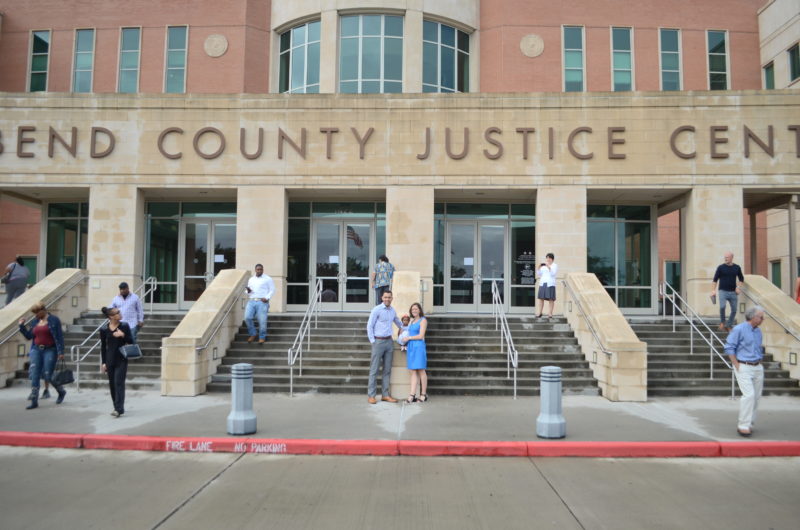 Two years ago, we moved out of our apartment and started this wild journey, and one year ago we were prayerfully looking forward to Maya's adoption day. With the flooding and stormy weather, we weren't at all sure we'd have an adoption court date to go to. But for the second time, God split the sea so we could walk right in.
The day before Maya's adoption day, the courthouse was closed because of the flooding. We were checking their website every twenty minutes for updates, but on the morning of adoption day we just headed that way and hoped for the best. We'd been seeing the flooding from the Brazos River on the Weather Channel because it was the worst in the country, so we couldn't believe it when the sun shone through on our drive down there.
We may not always celebrate Maya's adoption anniversary (I've been calling it her adopt-aversary); at some point she may shrug it off and not want to make a fuss. And in fact, she was our daughter from the first moment we laid eyes on the first photo of her, so it won't be the biggest day we celebrate every year. But tomorrow we're going to head to our same local spot for lunch, where we celebrated after the court business was over last year with our friends and family, and we'll head to the same local park to play, the same park where we had a bigger celebration late in the day last year with even more friends. We'll relive the emotions of the day – both joyful and sorrowful, our enormous gain and someone else's enormous loss – and squeeze our little chica tight.
And we'll rejoice in the line Judge Walter said at the end of Maya's adoption. "No take backs, no do-overs." Forever and ever, sweet girl, you are ours and we are yours.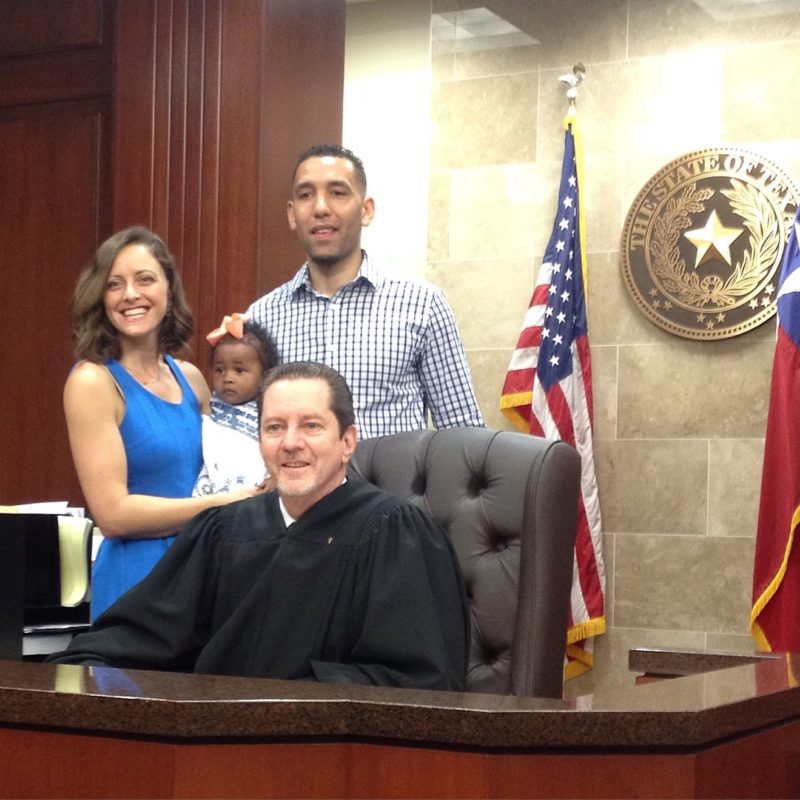 We've also been thinking so much about how many people made Maya's adoption possible. What a village it took to get us into that courtroom. We will always be so grateful and will so enjoy thinking about our wide-ranging crew this time each year.