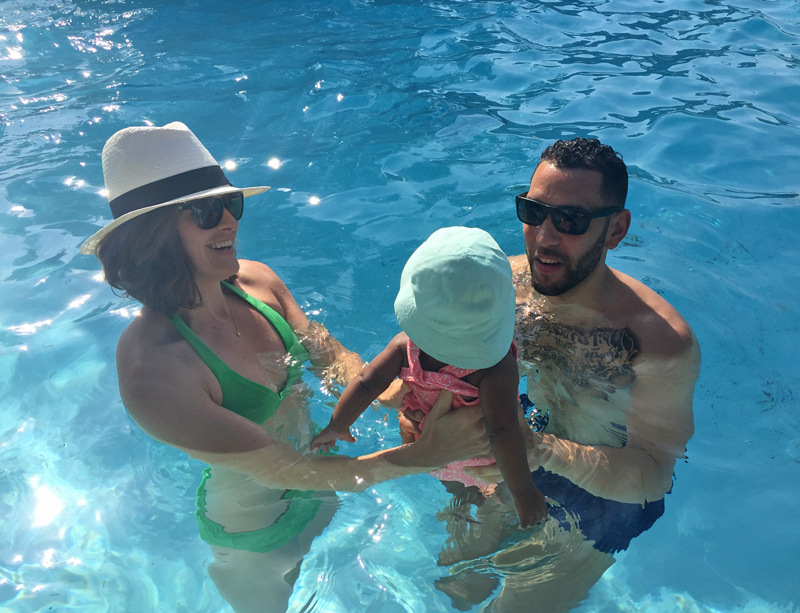 Oh, friends. What a week! You've probably seen the news that Texas is getting record storms and we are in the thick of it. Personally, we're high and dry in the Heights. It has certainly been many days of torrential rains and I think there's a leak in one of the bedrooms, but overall we're completely unscathed and grateful. Some people have had their homes flooded twice or three times in the space of a few weeks or months.
One spot that's not high and dry? The courthouse where Maya's adoption day is to take place tomorrow morning. It's on the banks of the Brazos River, which is experiencing its highest levels in over 100 years. What are the odds?! The courthouse was closed on Wednesday and yesterday, but they have tentatively said that it will be open tomorrow. So we'll drive an hour west and cross our fingers that the flood waters have receded and are going to stay that way!
But to add a little insult to injury, my parents were supposed to fly in tonight and with constant severe thunderstorms today they were diverted at the last minute to Dallas. So as I write this, Maya's grandparents are stuck in Dallas and we're so hoping they'll make it to Houston in time to see her adopted.
If all ends up going as planned tomorrow morning (which will shock me to no end after the drama of the last few days' weather), we're still planning to stream her adoption on Facebook Live. Now, that said, Michael nor I have any clue how to do that, so we're going to work on it while we wait for my parents to make their way here!
And meanwhile, Maya not only broke through her first two teeth (adorable bottom ones!) this week, she also started crawling! It's halting and punctuated by belly flops, but it's forward movement and it's glorious. She will never cease to amaze and delight us. So, all in all, we're hanging in there and remain excited for tomorrow…or whatever day she's finally adopted. But man, we really hope it's tomorrow!
Thank you for all your prayers and well wishes. We'll be updating my FCV Facebook page tomorrow morning if you'd like to keep track of how it all turns out!
And hopefully that photo of the three of us in the pool is the last time I have to hide Maya's face!