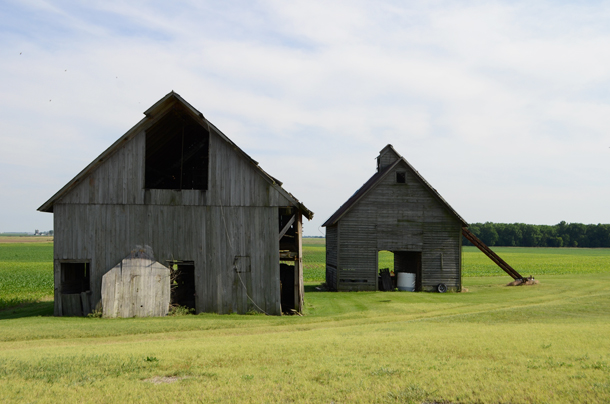 Remember how excited I was about a little road trip during our time in the midwest last week? Well, we did have a wonderful time visiting with family and gazing out over flat corn fields from the highway. But what I really wanted to do on my version of the road trip was get off the highway and take lots of photos of these incredible weather-worn barns off teeny tiny back country roads.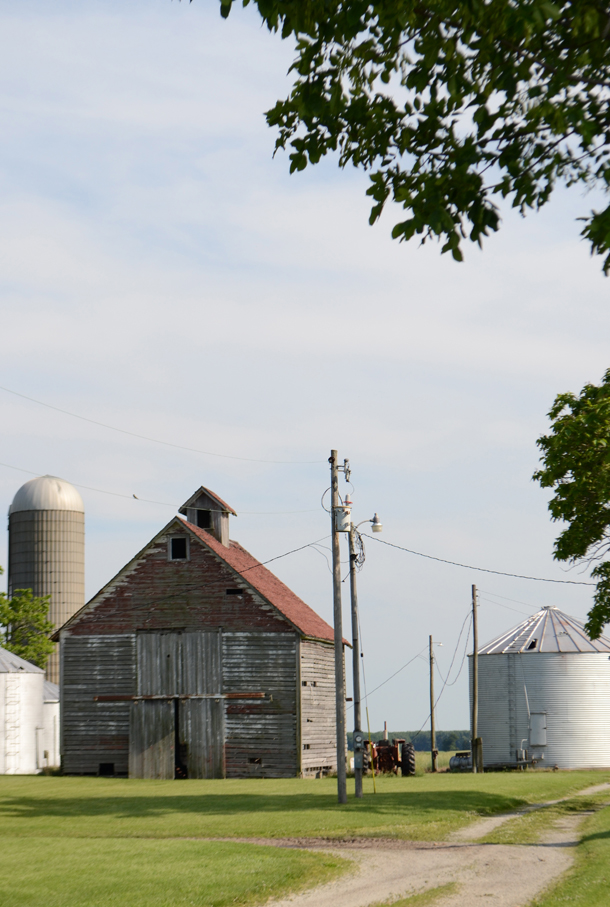 Know how long that lasted? Twenty minutes. Michael just wasn't with me on the barn photo op journey.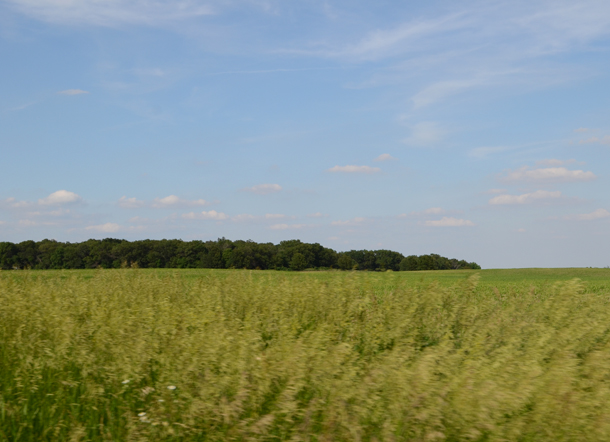 So now I've come up with a new theory. The kind of road trip I want, I'm just going to have to go it alone. Next summer, it's just going to be me, my camera, and a really reliable GPS.  I think I'd only need a day in order to capture a whole lotta barns.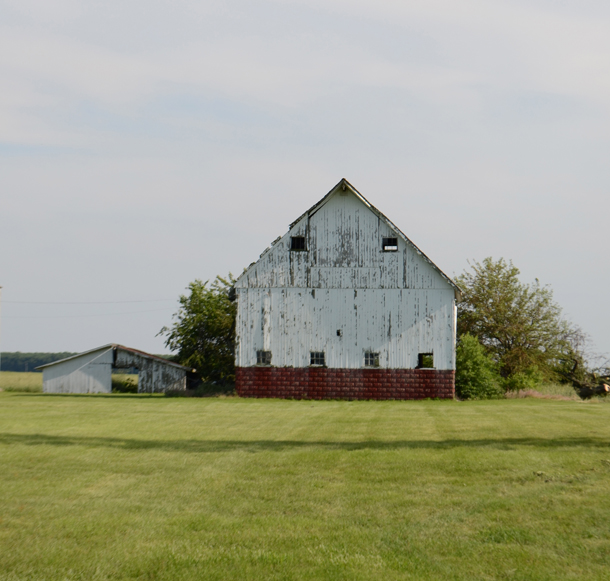 But seriously, aren't these barns  just too Little House on the Prairie? Or Friday Night Lights maybe. At the very least, a country music song or two!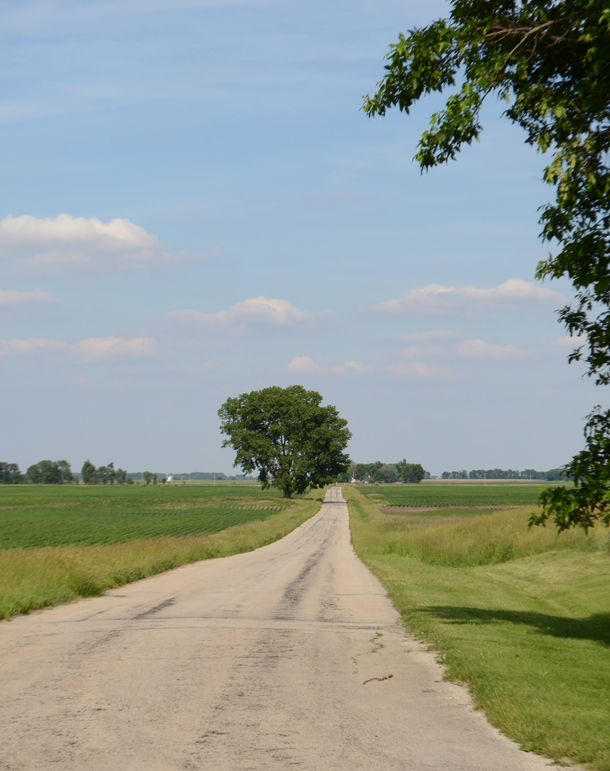 And I could drive down long country roads for days. Without anyone to interrupt my photo-taking!