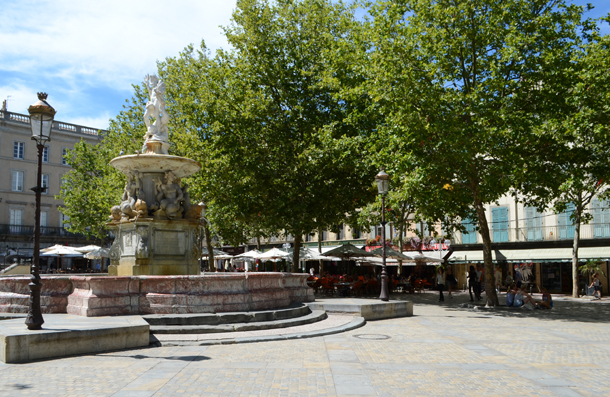 Despite the fact that we're in Spain this week, I've still got photos from our trip to Carcassonne to share! Off we go!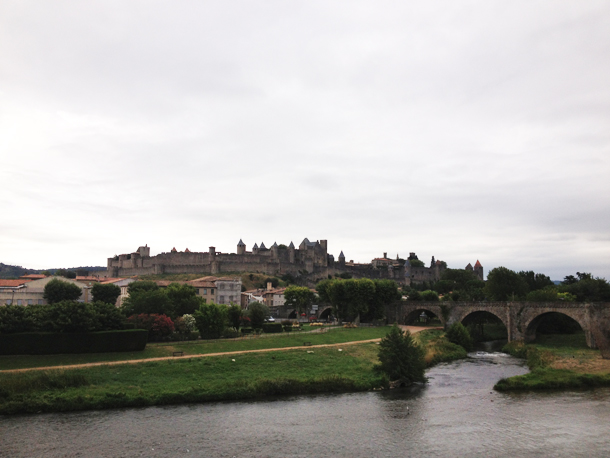 We loved exploring the little town of Carcassonne. Most of the guidebooks will tell you there's very little in Carcassonne other than the castle. Which is probably mostly accurate, except there are some cute shops and great markets, and exceptionally good coffee. Honestly, it's a sweet little sleepy European town that was perfect for a few days of wandering and relaxing.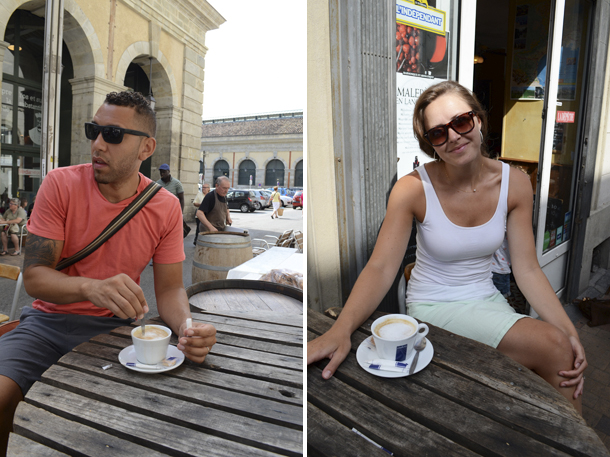 French coffee outside. We were clearly happy campers. If you visit Carcassonne, beware that there is pretty much no coffee to be found on Sundays. Which is fine, as long as you weren't at a wedding the night before that didn't finish until 7am (we left at 3, but still!). But more on that in the next Carcassonne post!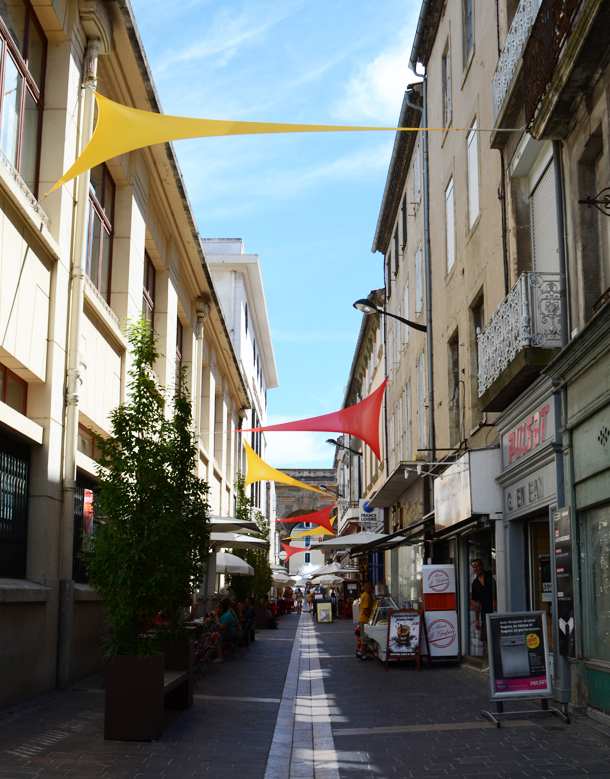 Carcassonne has a festival throughout the month of July and I think that's why these little flags were strung throughout all the streets. They certainly didn't provide any shade!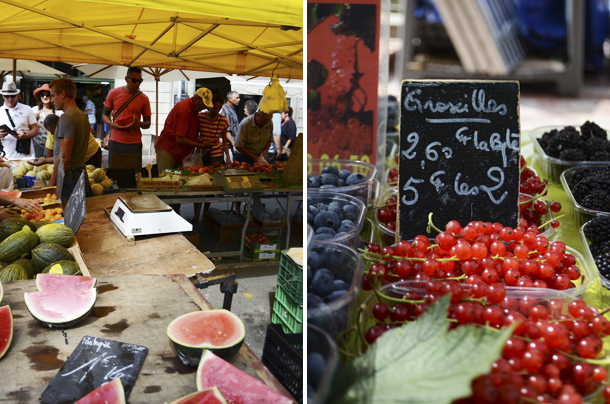 Carcassonne has a farmer's market in the main square every Tuesday, Thursday and  Saturday! Piles of fresh herbs, tomatoes that smelled tomato-y, and big hunks of watermelon.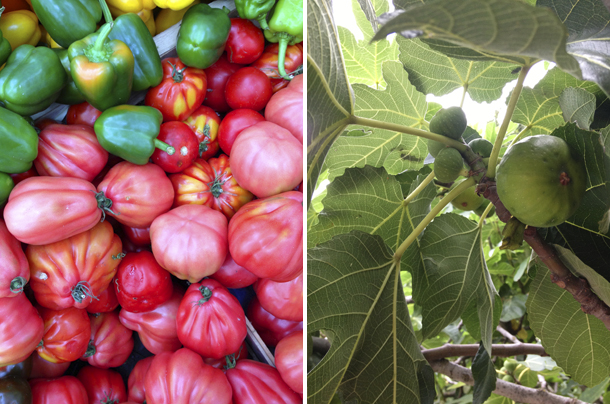 Market tomatoes and sidewalk figs.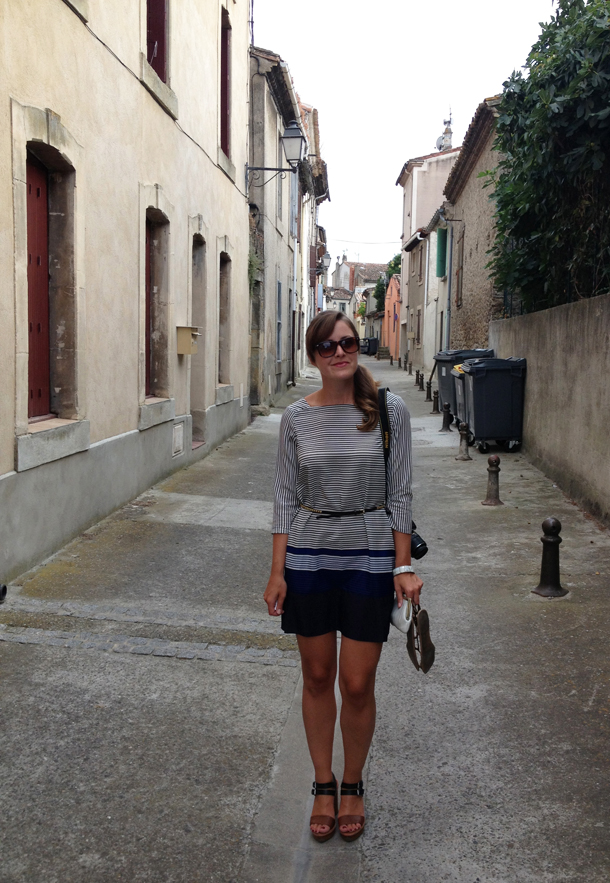 This was our little street in Carcassonne – it wasn't a touristy area at all and we loved running into locals and saying bonjour! I've gotten such great wear out of this little dress in the few weeks I've had it. Zara sale for €20, can't be beat! I thought it looked a little French!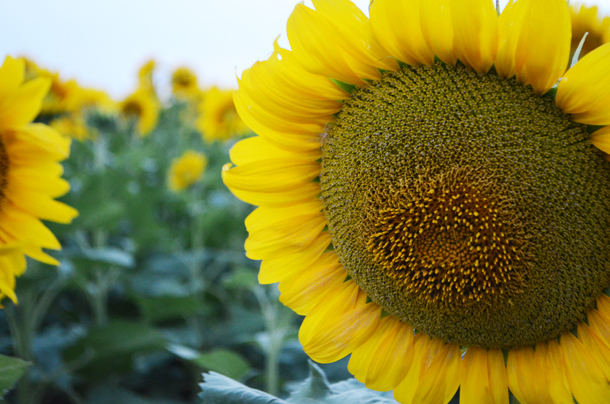 And around Carcassonne, there were fields of sunflowers. The fab duo Poppies and Me (otherwise known as Kate and Sean) scouted one the night before the wedding and let me tag along while they snapped a few photos of our wonderful friends. Which meant Michael was off the hook (he's not so much for photo field trips, remember the barns?), and I got sunflowers at sunset. So gorgeous!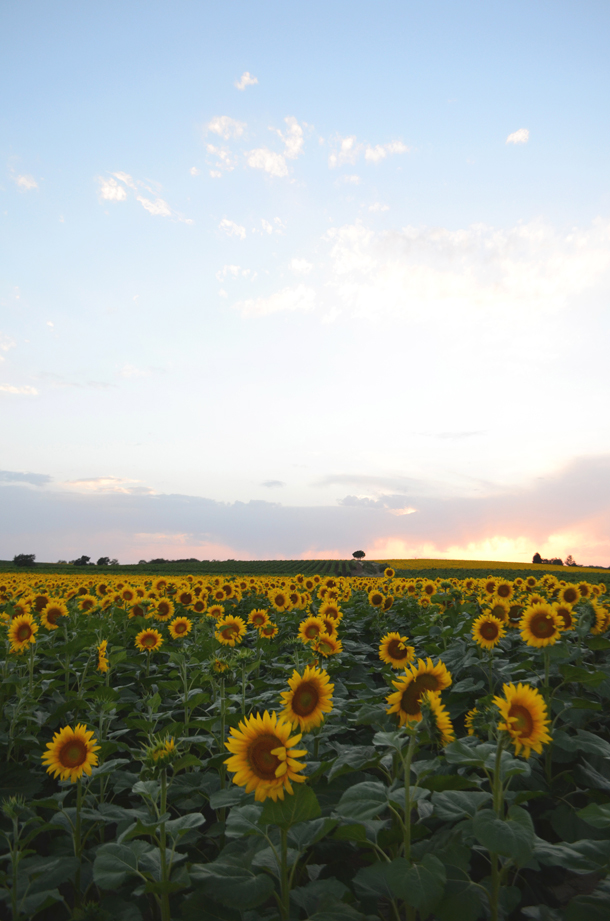 I have one more installment of photos from Carcassonne to share. I want to get through them before I start raving about Spain!