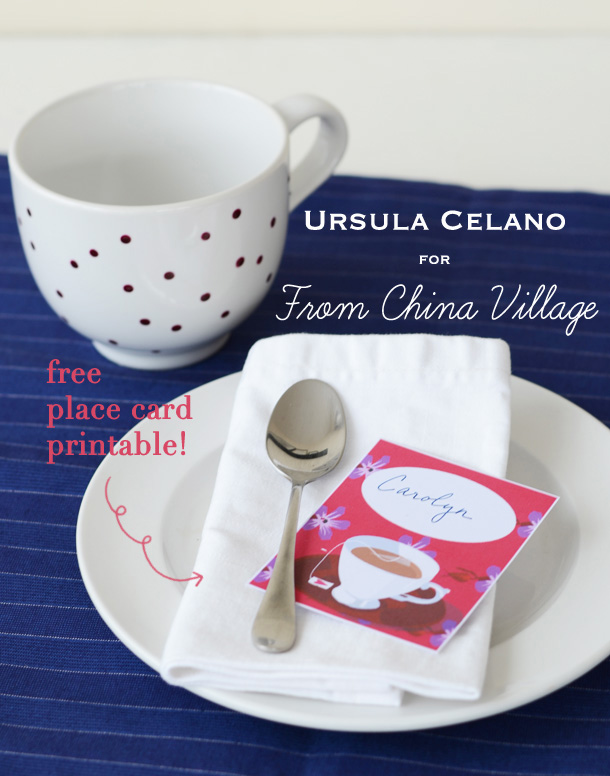 Happy Friday, friends! Thank you all so much for your lovely comments on yesterday's Afternoon Tea post and desktop wallpaper! It made for a very fun Thursday for me! Now for a fun Friday for you – my uber talented friend, designer Ursula Celano designed a gorgeous printable just for us. It's a set of place cards that's perfect for hosting your own tea party!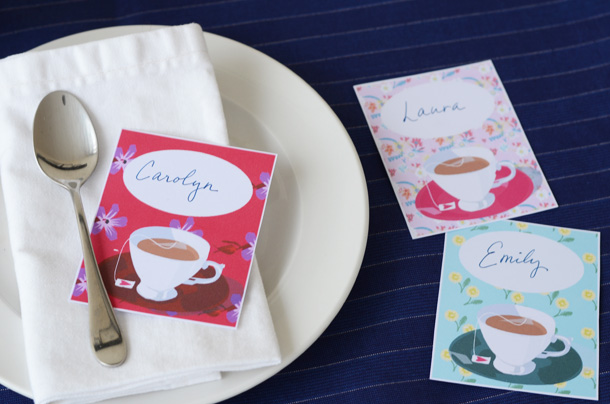 You can click here to download the free printable. I printed mine on card and cut them out with scissors. Practically fool proof! Now you're all set to hold your own afternoon tea!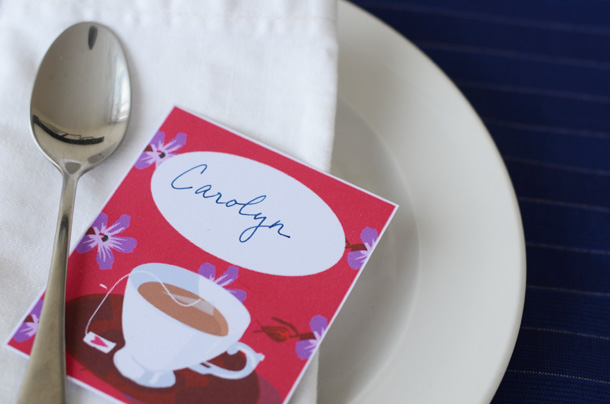 Now for an extra bit of fun on your Friday. See those sweet polka dot mugs? They're the simplest DIY I made this morning – but they're also a giveaway!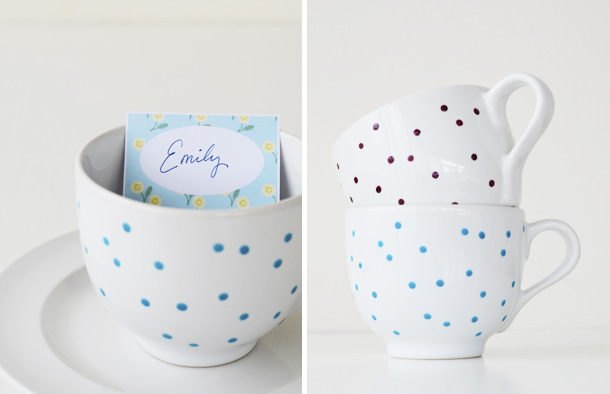 To enter, hop over and make sure you like From China Village on Facebook, then come back and leave a comment with your favorite post from our celebration of tea week! You'll get a bonus entry for liking Ursula Celano on Facebook too! I'll pick a winner next Wednesday and have them in the mail to the winner by the end of next week. Good luck and happy weekend!