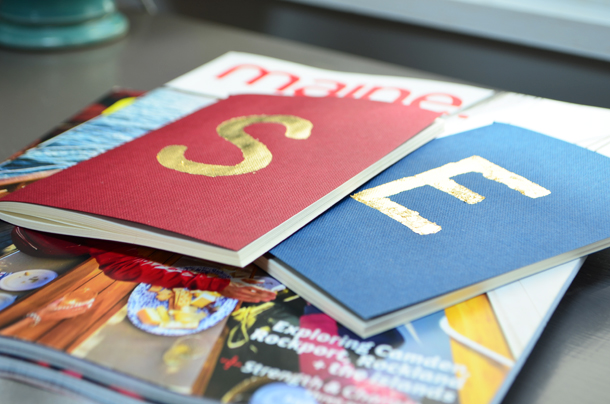 I'm so excited with how these little journals turned out. I picked up the blank journals at Modulor when I was there last month. I had such a hard time choosing colors to bring back – I wanted one of each! But I settled on these basic red and blue ones, knowing that I would be able to give them a little sparkle.
And can I just tell you? Gold leaf is my new favorite trick. It's a little delicate, but really so simple.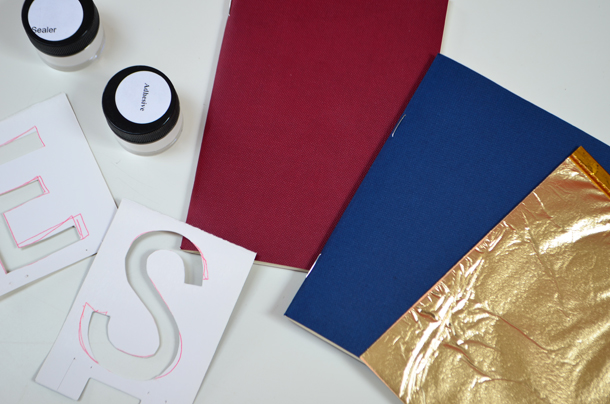 I picked up a gold leafing kit at Michael's. It was actually quite cheap because I used the 40% off coupon that comes every week in the paper – it couldn't have been more than 6 dollars with the coupon.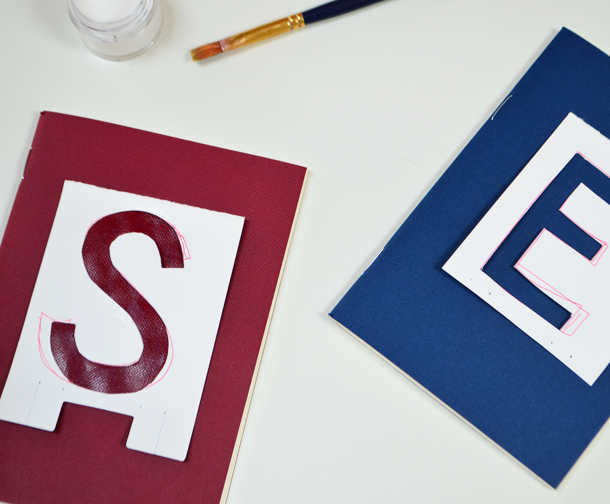 Using some bits of scrap card, I drew my letters (these are headed to two sweet girlies down in Texas) and used my Xacto knife to cut them out. They're not perfect, but if that's what I was going for, I could have printed letters from the computer and cut them out instead.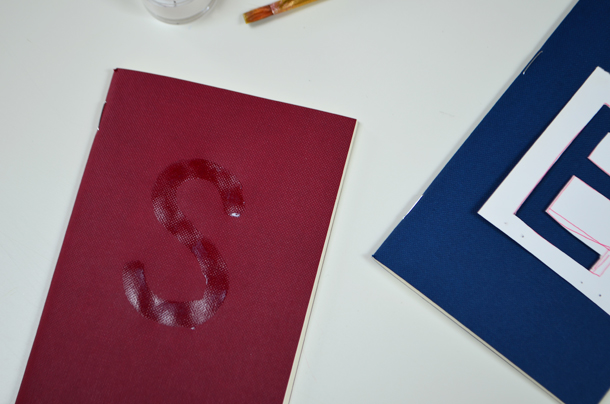 With a paintbrush, I painted on the adhesive that came in the gold leafing kit. You're supposed to wait until it gets tacky before applying the gold leaf. I tried to use as little as possible on my brush so it didn't run under my stencil. Worked pretty well!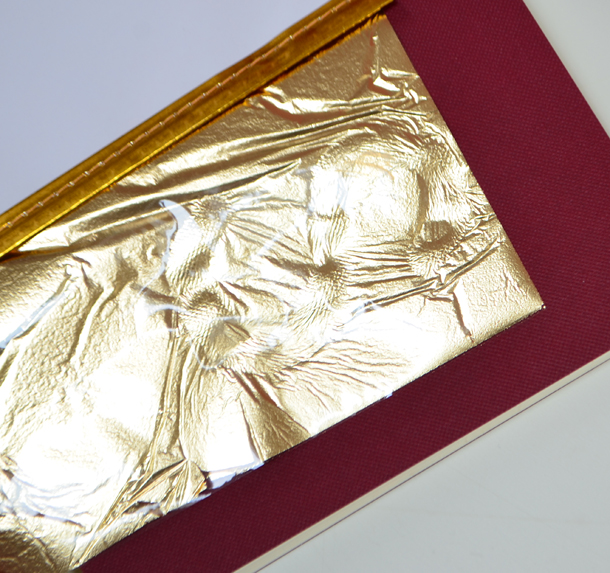 Then I laid the gold leaf on the tacky adhesive and used a brush to make sure it stuck to all the parts of the letter. Once it was all stuck, I used the same brush with a little more force to tear the gold leaf at the edges of the letter. It was amazing how the leaf stuck firmly to the adhesive but came right off in a pretty perfect line at the edges.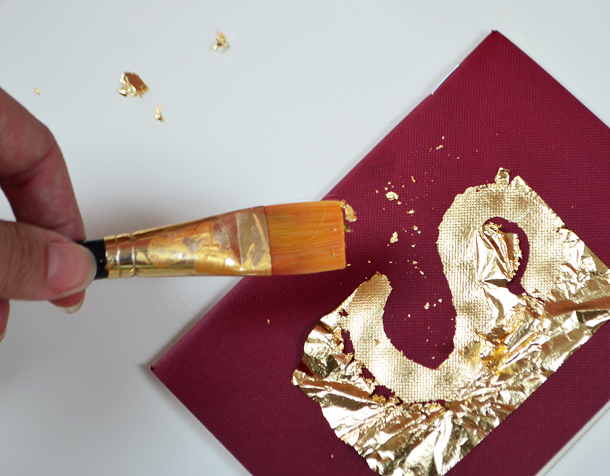 I love the way the gold highlights the texture in the journal.
It got a little trickier when I tried to use the leftover leaf to make the second journal. I'd recommend trying to use as large remnants as possible so it can stick to the adhesive better.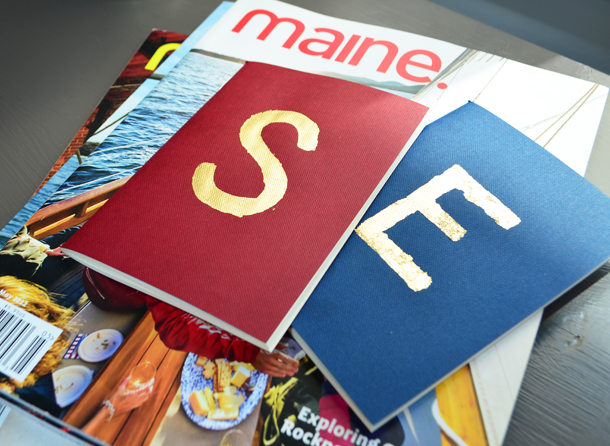 The edges aren't perfectly perfect, but I love the end result. It adds a little sparkle and personality to the journals and really took about 20 minutes to complete. Now I just want to add gold leaf to everything.
They'll be in the mail to the two girlies later this week – along with another project I'll be sharing with you later in the week!