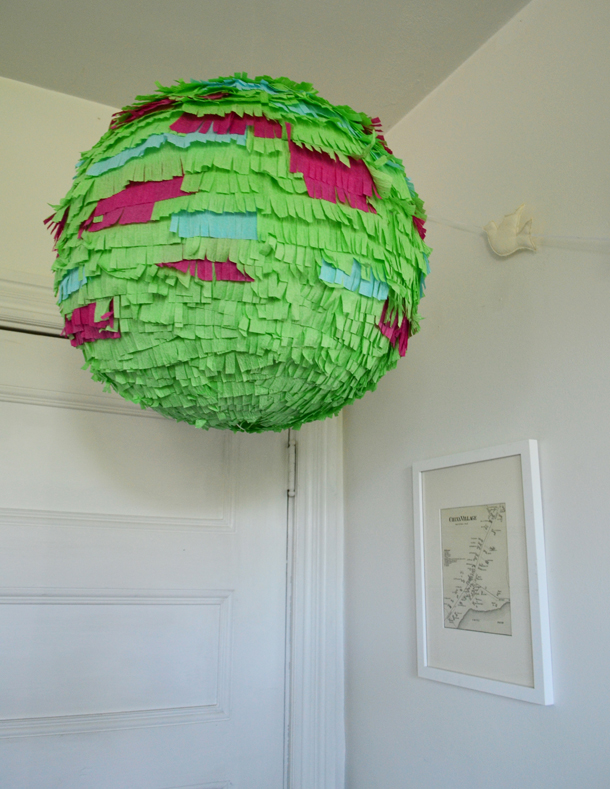 This week, our Maine weather has been cooperating and delivering sunshine and small breezes, but last week it was giving us rain upon rain upon rain, Dublin style. Not so great for my tan, but great for getting a few projects completed. Like this cheerful piñata-inspired lamp!
I love piñatas, but I don't love the idea of spending so much time on a homemade one, only to bash it to pieces. This sweet lamp lets you have some piñata in your life for a lot longer! This one winged its way to the Midwest to a little teal and pink nursery – but not before I snapped a few photos!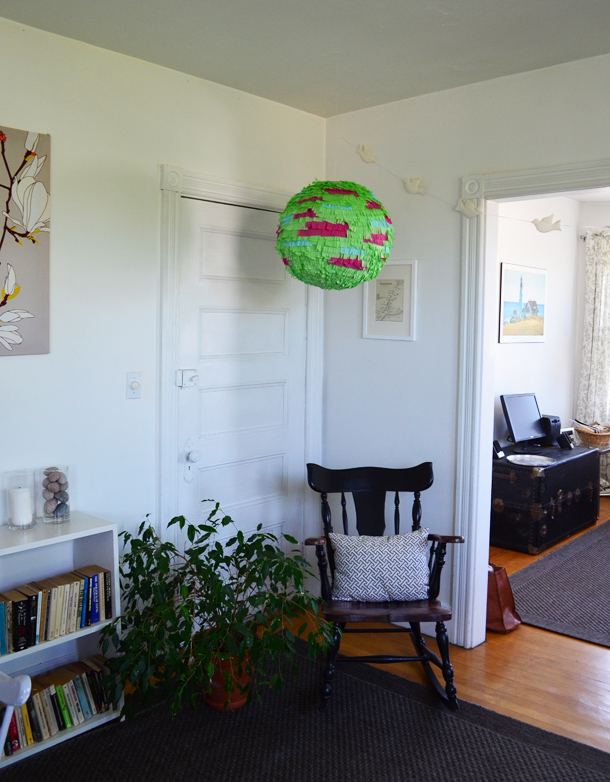 A few weeks before my trip home, I picked up a big paper lantern (like this one) from Ikea. It was two euro – I just couldn't leave without it! And then apparently I couldn't go to America without it. Ha!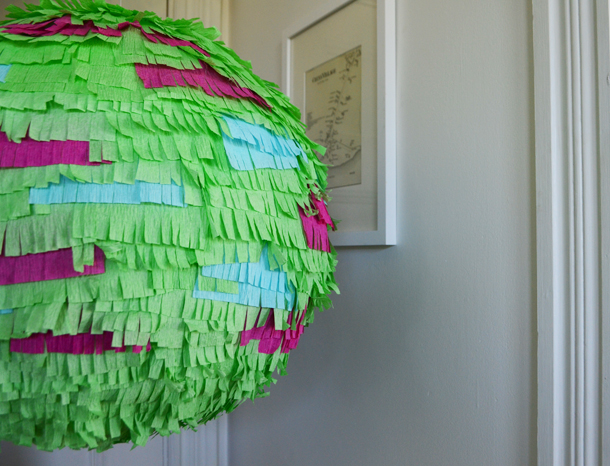 I picked up four rolls of crepe paper from the craft store: two rolls of kermit green, along with a blue and magenta. I cut them into one foot strips, then cut half inch slots in them halfway across the width of the crepe paper. Then I cut those one foot strips into thirds so they would be more manageable.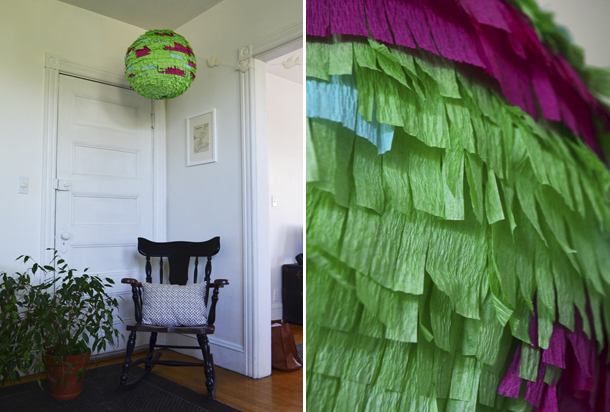 Then with my trusty glue gun (and about 15 glue sticks), I glued the green crepe paper to the lantern, starting at the bottom and working my way around to the top. When I got about a third of the way up, I started adding strips of pink and blue intermittently.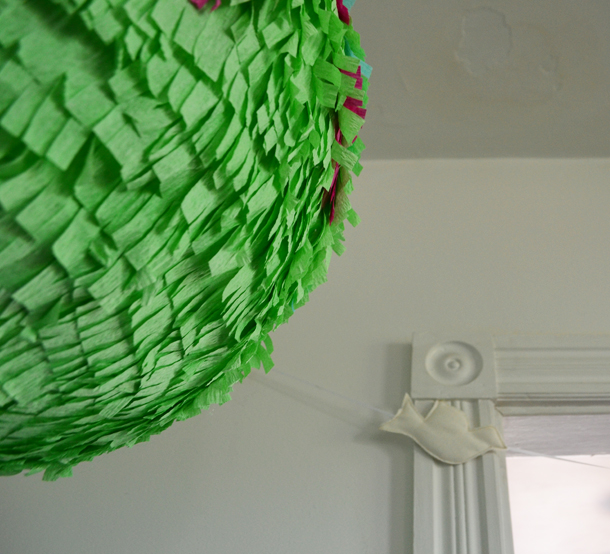 Et voila! A piñata you can enjoy for a long time!
Special thanks to my sister for letting me use her pretty apartment for these photos!
What you'll need to make one yourself:
paper lantern
2 rolls green crepe paper
1 roll magenta crepe paper
1 roll blue crepe paper
hot glue gun
15 glue sticks
3 hours of time with a movie to watch or playlist to listen to!
Then follow the simple instructions above!