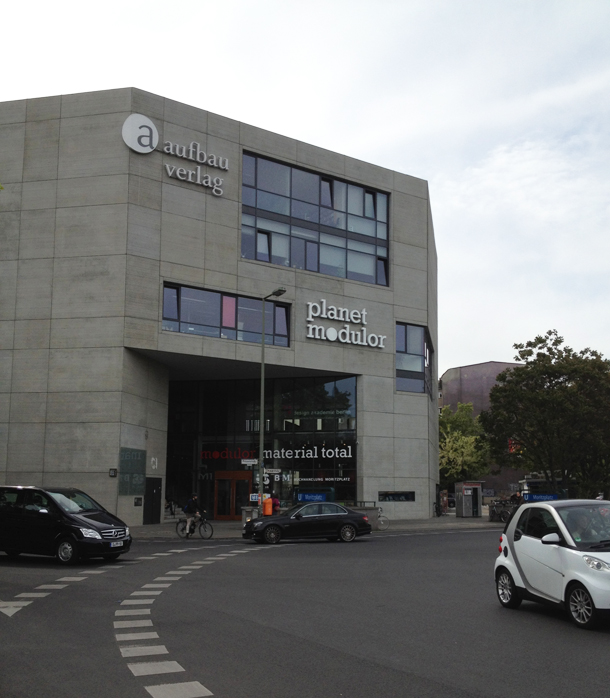 Planet Modulor might not look like much from the outside, but let me tell you. It was simply craft heaven. I could have moved in, slept on the tile floor between the rolls of fabric and paper, and been happy for days. Maybe weeks, even.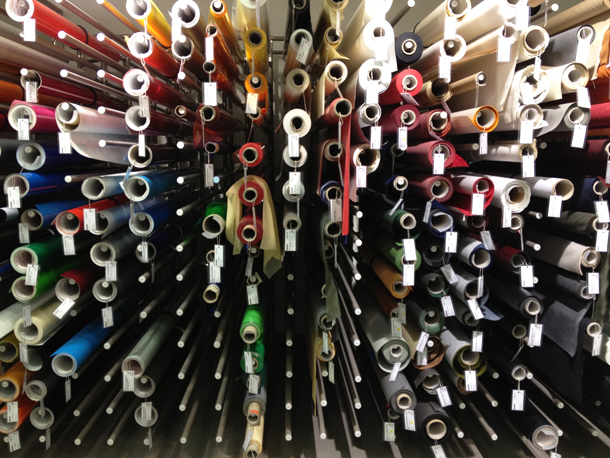 I was trying to explain to a friend the difference between Modulor and big box craft stores in America, like Michael's or Hobby Lobby. Modulor seemed a little more polished, with supplies for serious artists or makers. Or you could just say Modulor is Michael's on steroids.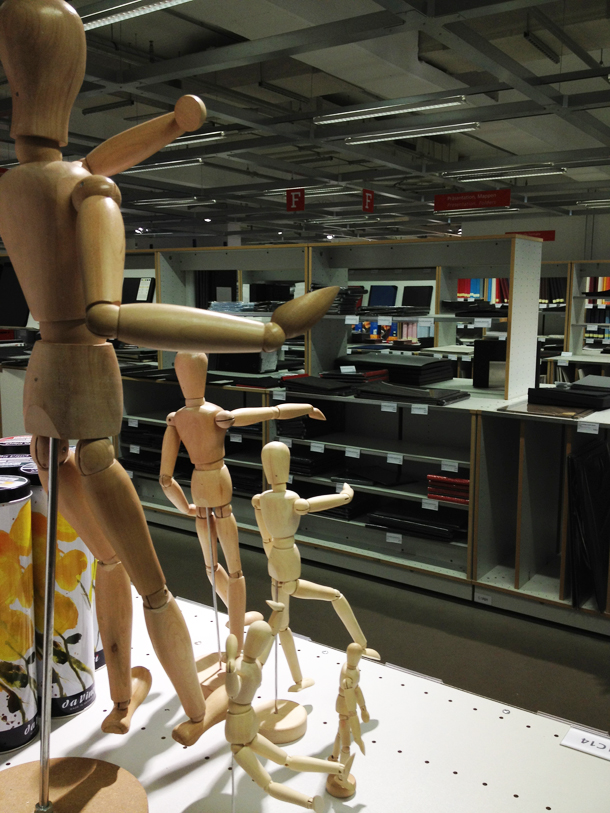 These dancing models cracked me up. Even they love Modulor!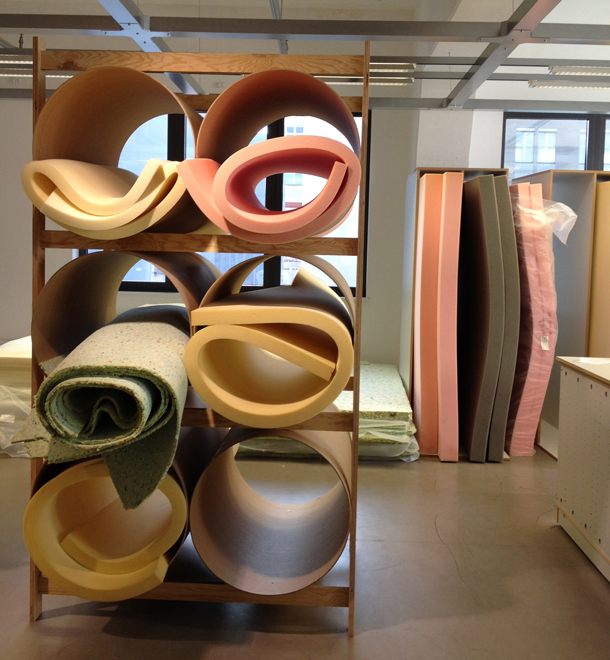 Craft supplies are hard to come by in Dublin, which is probably why I was so enamored of Modulor. It also happened to be right next door to The Hive conference, which was oh-so-tempting all weekend long! I made multiple trips!
One of my favorite things at Modulor was that on each floor, there were studios. Most of the signage was in German, so I'm not sure quite what the rules were, but it seemed like you could pay to use the studio space and tools. And the studios were enticing – a goldsmith workshop (called the Gold Coop – with the cutest logo), a mosaic-making workshop, and a sewing workshop.
I came home with a few little supplies – and I can't wait to show you what I make with them soon!  I also came home with a strong desire to open my own Modulor-type craft mecca in Dublin. How fun would that be?!