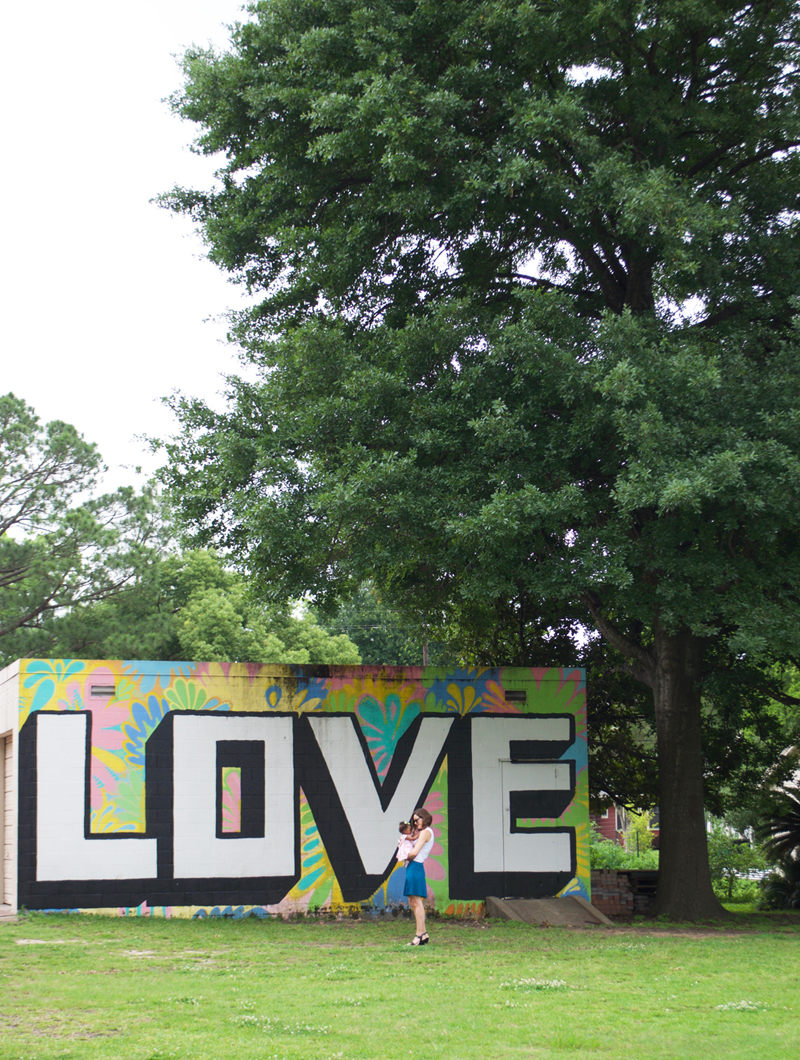 If you've been reading here for any length of time, you've probably guessed from the few weeks of silence that we've been working some things out. I hemmed and hawed about writing this post, like I do with all the posts that are especially hard to put into words and then end up lifting a huge weight off my shoulders. Like when I finally wrote about moving to Houston to adopt a baby – and Maya arrived less than 24 hours later. Or when I wrote about how hard we were finding securing Maya's adoption fee – and it was funded and raised in 2 weeks. If there's anything I've realized in the last year's adventure, it's that no matter how hard it is for me to write the words, the power of writing and sharing them is bigger and better than the fear I have in getting them out.
So, here's what's going on behind the scenes. We found out in late February that a birth mom had chosen us to adopt her baby boy once he was born. We were in the thick of quite agonizing discussions about whether to try to adopt another baby before going back to Ireland when the phone rang on a Friday afternoon. We just couldn't believe it could be true. Another possible miracle adoption baby. No fostering, no visitations with struggling parents, just straight adoption.
We said yes within the hour. It was an offer we couldn't have ever refused, despite the financial cost and the insanity that would ensue in bringing a newborn home to a seven month old. So we said yes, and then we waited. For nine weeks. We thought of baby boy names (tougher than girl names, that's for sure!), we picked up a handful of baby boy outfits and washed Maya's neutral newborn clothes. And then we held our breath for two months, slowly allowing ourselves to think about what life with two tiny people would be like, imagining Maya as a big sister, imagining our two little buddies playing together in the yard behind our house in Ireland one day. We prayed for him and for his birth mom, for their health and safety, for peace in their time together. And of course, we fell in love.
There is always uncertainty in adoption. Birth mom could always change her mind, no matter how certain she may seem in the months leading up to the birth. That's what we prepared ourselves for, as much as humanly possible.
I wrote these few paragraphs below when we were still waiting and wondering but I left the post half written until tonight.
We aren't at that threshold yet, in fact we are still waiting to hear that she has gone into labor. But the waiting has taken on a slightly painful edge. Baby boy's due date was last week, and our agency hasn't heard from the birth mom since a week before her due date. They haven't been able to get in touch with her, although our caseworker explained that this is normal for her, that it happens with her fairly regularly. They have a strong relationship with her; her last son was adopted through our agency. Our caseworker is still confident she will get in touch when she goes into labor or shortly thereafter.
Since we heard last week that birth mom has 'gone dark', as Michael and I have been calling it, time has nearly stopped. Michael, my strong husband, is utterly confident that baby boy will come home to us when he is ready. And until anyone tells him otherwise, he is looking forward with excitement and expectancy. I, on the other hand, can't breathe. Every fiber of my body hurts from waiting and wondering, playing out every possible scenario about a woman I've never met and a baby who hasn't been born but I already love. Two months of cautious optimism has used up nearly all my patience reserves.
But not quite.
We've got a little wait in us yet. And I'll let you know when our wait is over, for better or worse. Until then, you'll find me snuggling Miss Maya, checking my phone every three minutes and praying without ceasing for strength to make it through whatever happens next.
And of course, this time it's not news for better. A week past birth mom's due date, after an excruciating wait in which our agency hadn't heard from birth mom in nearly two weeks, we found out that she had changed her mind. That her baby boy had been born and that she had found a mother-and-baby home to help her get her little family back on their feet. And all our cautious optimism and preparing for possible disappointment was instantly useless. It was good news, of course, it's what you want for families, to stay together and thrive. But it was also impossibly hard and heartbreaking. A baby boy who gets to stay with his birth mom, but a baby boy we'll never know or meet or welcome into our family. A baby boy already loved by two moms, but a baby boy who will only be held by one. No baby boy for us for now, for now instead we heal and put one foot in front of the other, simultaneously mourning a loss and rejoicing for a family intact.
When I heard the news a week and a half ago, I had a short, heartbroken cry by myself in the bedroom while Maya slept in the next room. Michael came home from work as Maya woke up and we had a family hug and then went around the corner for a margarita in the last of the day's sunshine. I watched Maya giggle and smiled from behind sunglasses with sporadically tear-stained cheeks as she charmed everyone around us. We went to bed a little numb that night and woke up sore around the edges. Michael turned to me and said, "Well, I've definitely felt better." And we both laughed a weary laugh.
Michael feels strongly that our role in this difficult situation was to be obedient to what God was asking of us, to give birth mom peace in the last few months of her pregnancy knowing that her baby boy would have a home. My mother-in-law thinks our extended family's collective prayers for birth mom lifted her up and gave her the strength to keep her son. I think they're both right, and for my part, I'm grateful that God answered, over and over, my many prayers for peace in my heart as we waited, and for strength for whatever would come.
I'm grateful for the role we played and for the outcome, however hard. I'm grateful that I know that with time my heart will heal the little baby boy sized hole that's left. And, as I have continually felt through our journey with fostering and adoption, I'm grateful to be surrounded by so many people who love us, especially when we struggle and wait and wonder – and that as a family, we have so much love that we even have extra ready to give. Our cup still runneth over, even with slightly sore and worn out hearts.
And that, my dears, is the latest explanation for radio silence on FCV. I'll be back again soon. xx