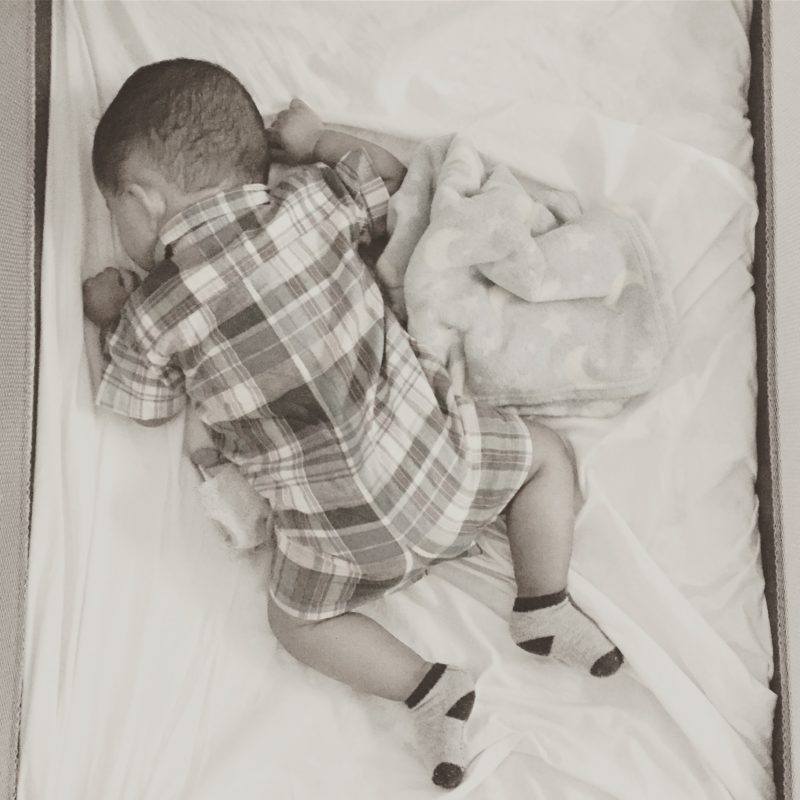 This will be the third post I've written about saying goodbye to a foster baby in the short time we've been fostering. And this will be the second post about the same baby, if you can believe it. I wouldn't say we're getting better at it, that wouldn't be the goal. But stronger, maybe, better equipped at least.
We got a call on Michael's birthday late in October that the baby boy we thought we were going to be able to adopt at birth back in April had reappeared after six months of silence from his birth mom. She thought, once again, that she wanted to give him up for adoption. We got the call, said yes immediately, and he arrived three hours later.
It was the strangest feeling to meet the baby we thought was going to be our son six months earlier, to meet a baby we had prayed for for two months, to meet a baby we thought we'd never get to meet.
After a lot of drama and details that I can't really share, he left us just over two weeks later, headed to a family member to take care of him, hopefully forever.
I will say that when he arrived, he had some medical questions we spent quite a lot of time figuring out over the two weeks. It was exhausting – bringing him and Maya to appointment after appointment and trying to keep them both occupied and calm for hours while we waited for answers. The good news in the whirlwind of disappointment is that we know now that that was our job. We know God needed us to step in and stand in the gap for that little man in order to put his health back on the right track. God needed our persistence and our network of resources to get him the right care. Hopefully, because of his two week vacation at our house, his life's path will be different and healthier.
Little man had a sweet, sweet disposition and a bigger-than-average appetite. He had big, beautiful eyes and a super strong grip when he'd latch onto your finger. Maya learned that quickly!
***
At a foster/adoption training last year, a fellow foster mom from our agency who has become a dear friend gave her testimony about the first time she had to give back a foster baby. I remembered her exceptionally honest story of immediately not wanting to hand over the baby – much less anything she had collected or bought for her in the months she had had her. But in the short time she had to get the baby ready to return to her birth mom, God stepped in and softened her heart. In the end, she packed up everything that belonged to that baby girl – clothes, toys, blankets. And she stopped on her way to pick up flowers and a card for birth mama.
I know that feeling now, twice over. You want to stick your head in the sand and hand over the bare minimum (which, of course, is the utter maximum). But you grieve for a minute and remember this just isn't about you right now. It's about Baby E and Baby J and Little Man. It's about sending them off to their next journey in better shape than they came and with a little more than they arrived. Little man arrived with the clothes on his back and barely enough formula and diapers to make it through the day. But you can bet he left with more than that.
***
When little man left, I packed up the travel crib and the baby jumper and the extra bottles. That was the hardest part, the few hours of a relatively empty house. With half as many babies as we started the day. It's amazing how quickly that level of insanity and juggling becomes normal.
We loved watching Maya as a big sister again. It confirmed what we've believed since she was even littler – she really is meant to be a big sister, and we look forward to the day that happens and it isn't followed by a goodbye a few weeks or months later. In the meantime, we'll keep loving whatever babes get to come stay in our home for as long as they need us.
xx