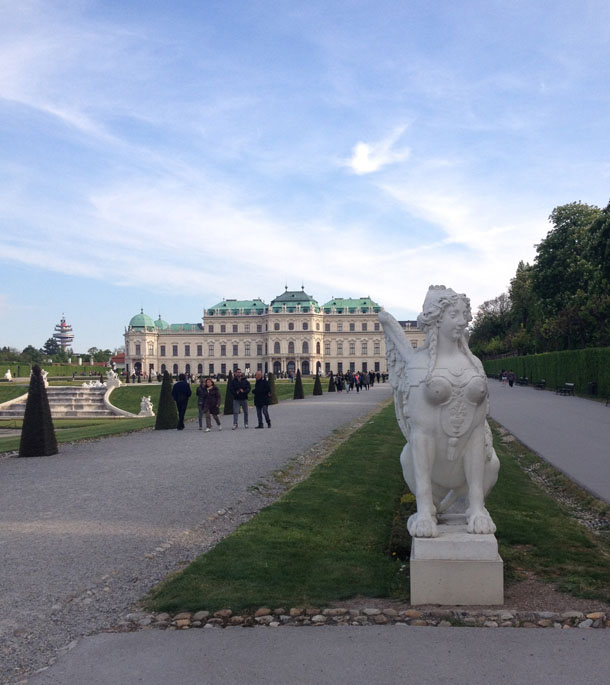 Oh, Vienna. Our visit feels like so, so long ago now. I would go back in a heartbeat to the land of Easter eggs and lilacs. 
Let's start with Easter markets. So. Many. Easter. Eggs. So many. All beautifully hand painted in millions of different patterns. We bought a bunch and it took me way too long to choose which ones to bring home. I think the key is to choose a color palette and be strict with it! We went with blue and white and they are really lovely. But now in this photo below I see a chicken one which I should have chosen too!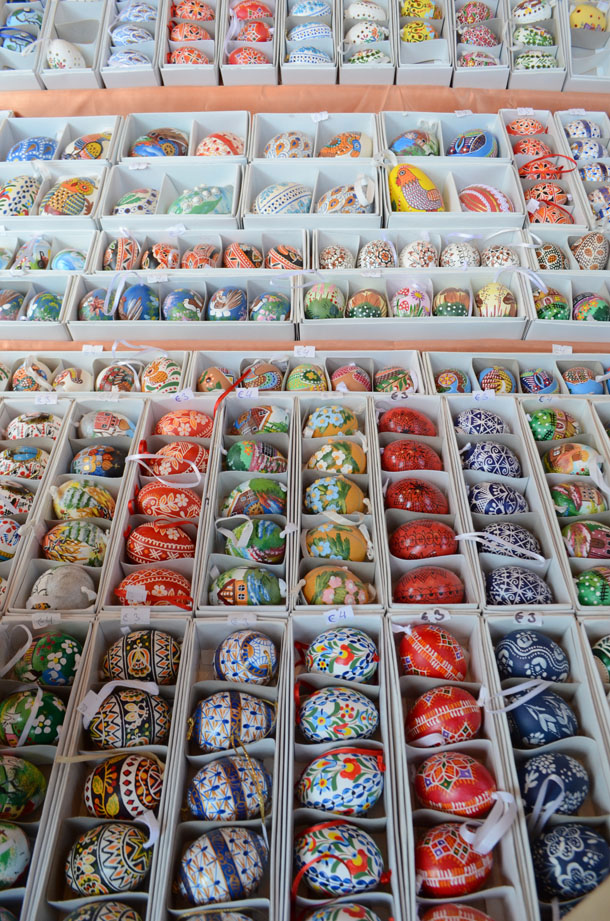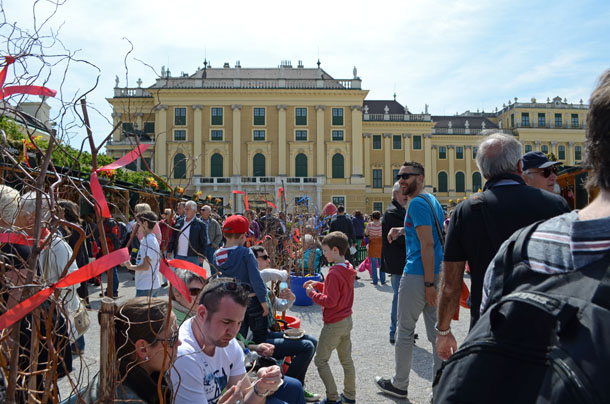 We went to a few Easter markets, this one was on the grounds of the summer palace. The really giant summer palace that was oddly situated not that far from the regular palace. The Easter market was decorated beautifully with ribbons in branches and garlands hanging from each stall.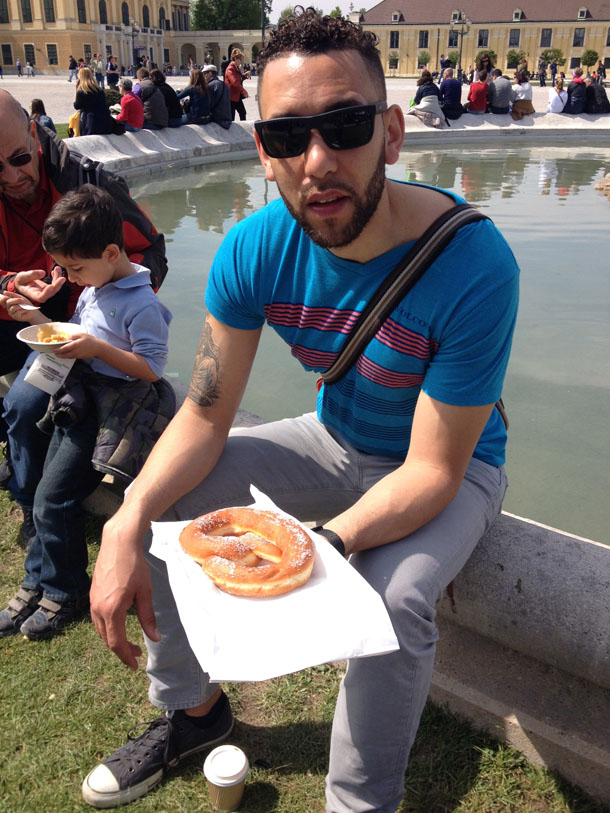 A giant pretzel donut! I will not admit how many of these we consumed. Single digits but barely.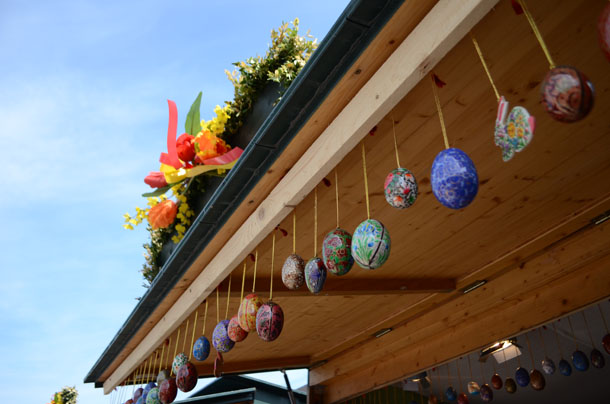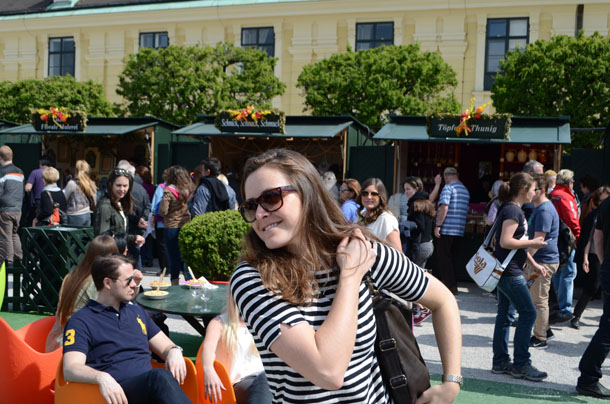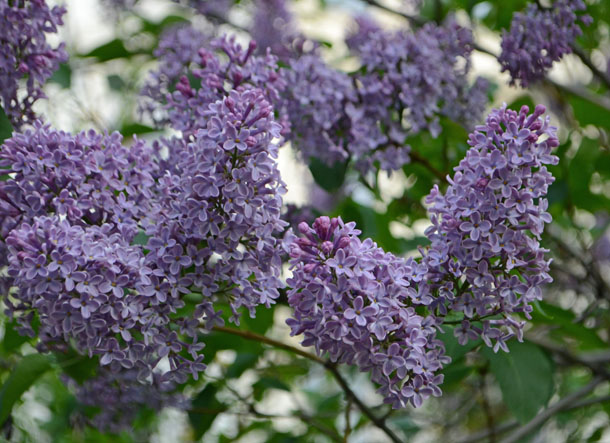 And now we take a lilac break. I will also not admit how many photos of lilacs I took. It is not single digits.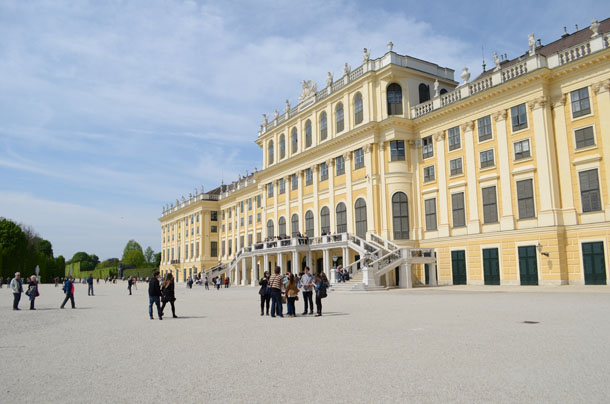 Here's the non-Easter market side of that palace. It was bonkers.
And the grounds of the summer palace. Also bonkers.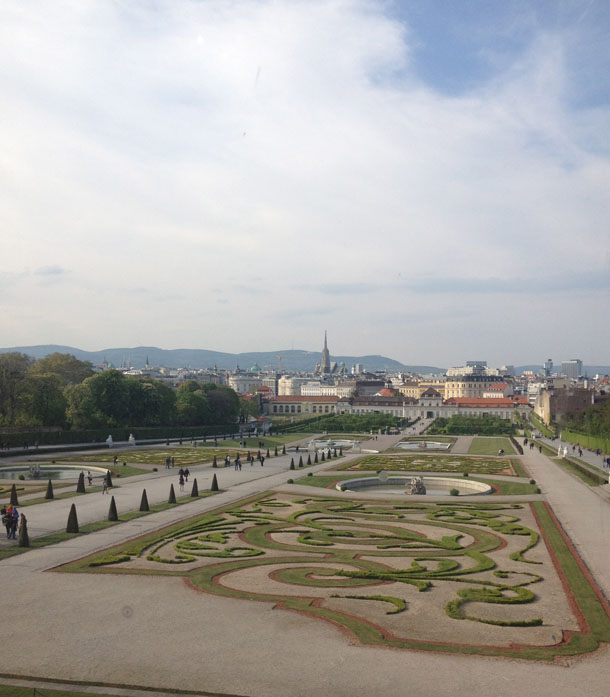 And the grounds of another palace that has since been turned into two museums.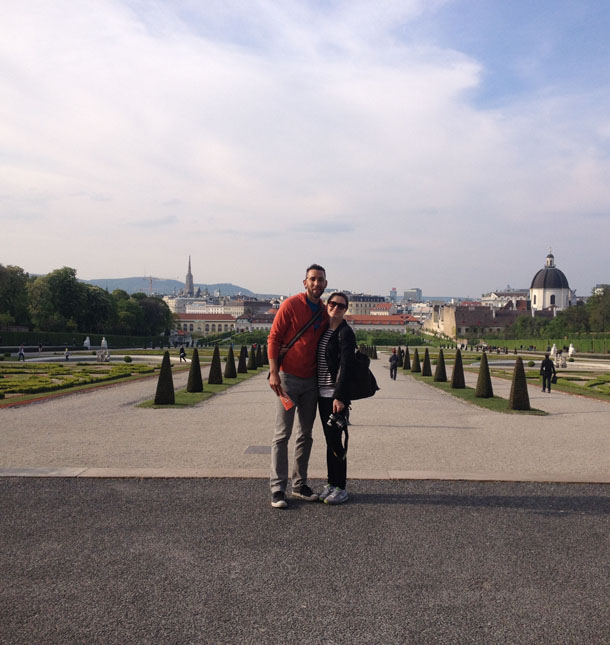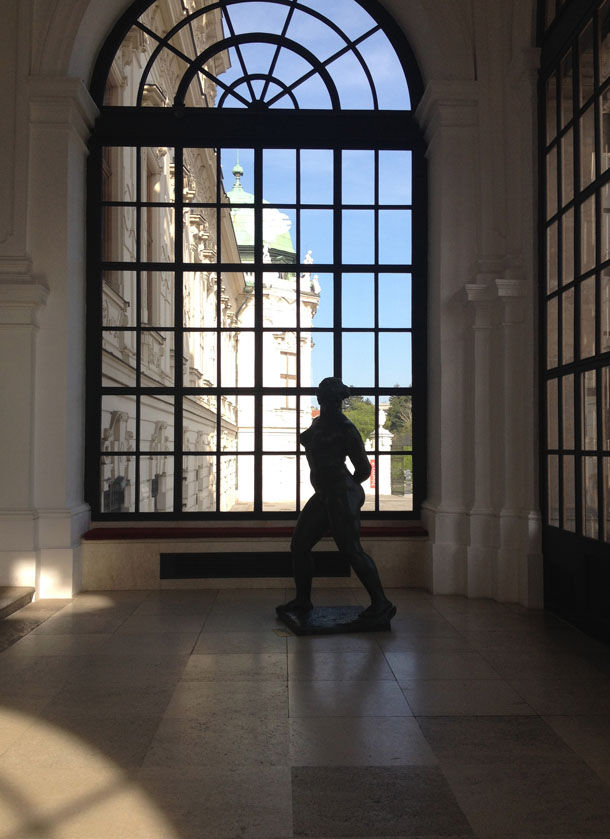 We visited the Belvedere and went to the upper museum where they have a really cool Klimt exhibit as well as these hilarious Messerschmidt busts. A colleague tipped me off to them and I'm so glad he did. They were a hoot. We decided to stealthily break the no photographs rule to take some pics with our favorite silly faced sculptures. I was really impressed with Michael's commitment to the pose.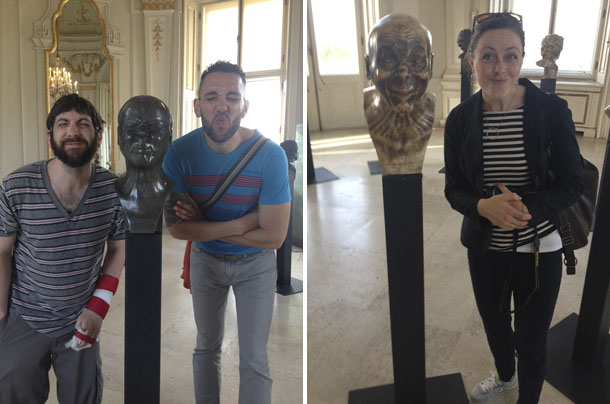 And another lilac-colored break. This time wisteria from the botanical gardens near the Belvedere. Michael and our friend Gavin were not so excited about this part of our trip so we did a very short walk through. I'll be back!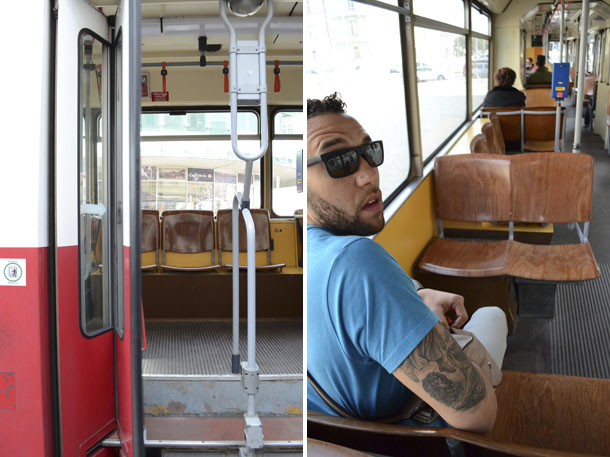 And finally, extra charming public transportation.  Overall, Vienna has incredibly fast and efficient and frequent public transportation of all sorts – trains, trams and buses that run all the time and always on time. Most of it is quite modern, but some of the trams are these older ones with wooden seats and vintage colors. I really enjoyed them.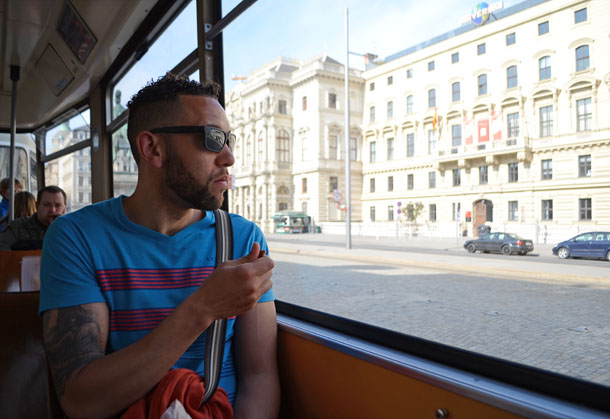 In case you missed it, I wrote about all the coffee shops and cafes we visited in Vienna last week!