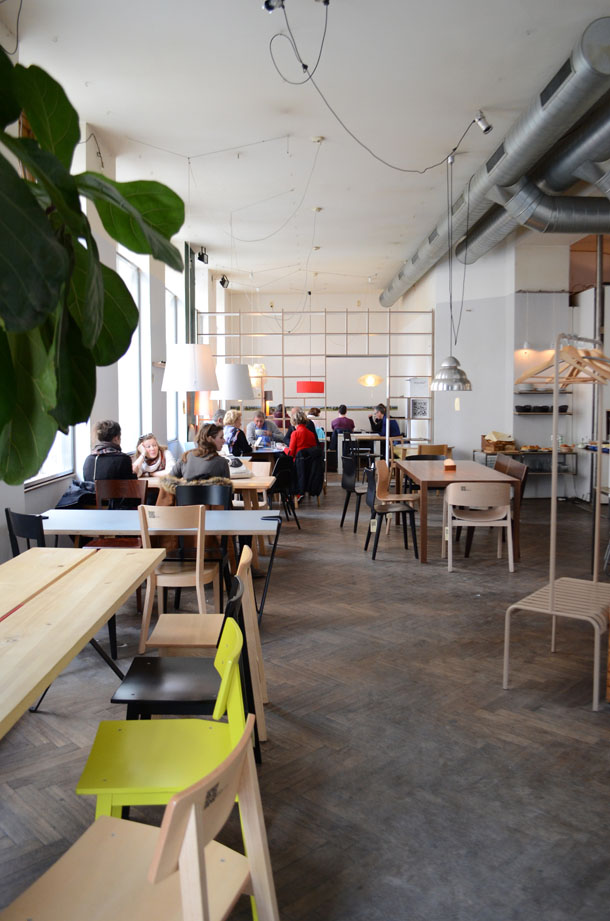 Oh, Vienna, I'm so smitten! My favorite part? The cafe culture and design. Cafe culture is a huge thing in Vienna and we took full advantage of it, stopping in as many as humanly possible in the short amount of time we had there.
I loved how the design of each cafe was to the next, and how well thought-out each was. And I loved how all the cafes transitioned to bars in the evening, where you could still get an amazing cup of coffee, but you could also have a glass of wine or a beer. I think we need more of these in Dublin!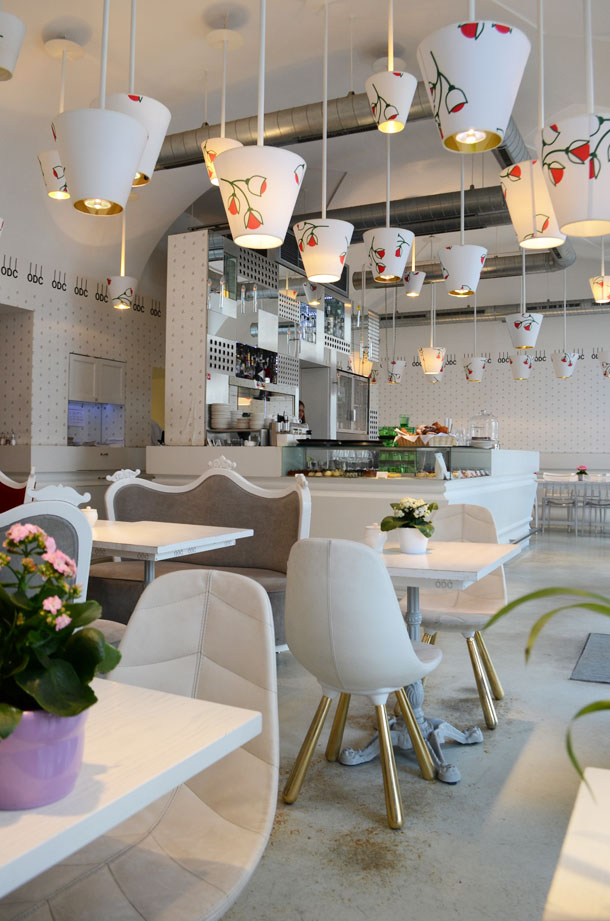 Here's the disclaimer, I had no part whatsoever in planning this trip, so all credit for finding these cafes goes to Michael and/or chance. We walked by a few that looked cute and stopped in, and the others Michael planned based on recommendations or guides he researched. He is an awesome travel partner and I'm not sure I totally pulled my weight on this trip! 
But what I can do is pass on the super places we found. Here are just a few of our favorite cafes in Vienna!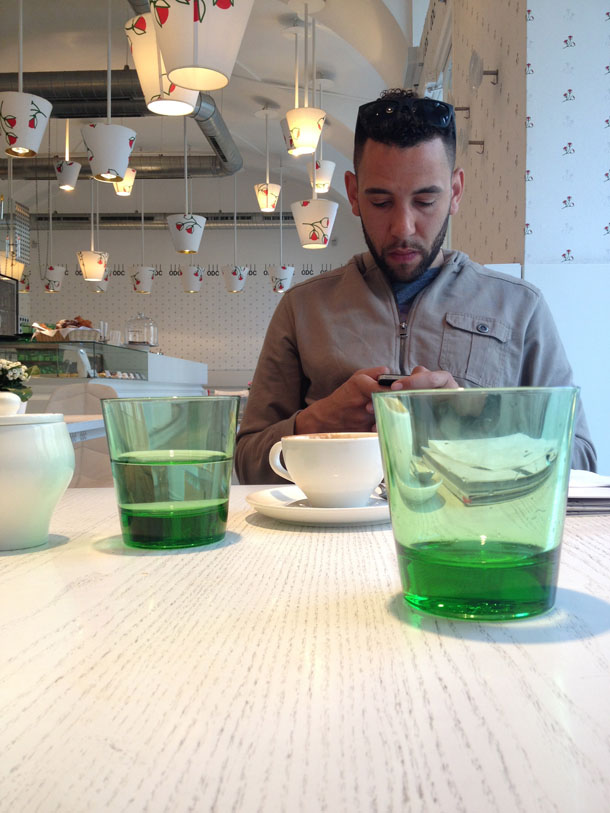 This cafe above, Orlando di Castello, is famous and swanky and the design was super, super cool. I was dying to steal a few of those green glasses and I'm still researching where to find them online! They're the perfect color to add to our bar cart.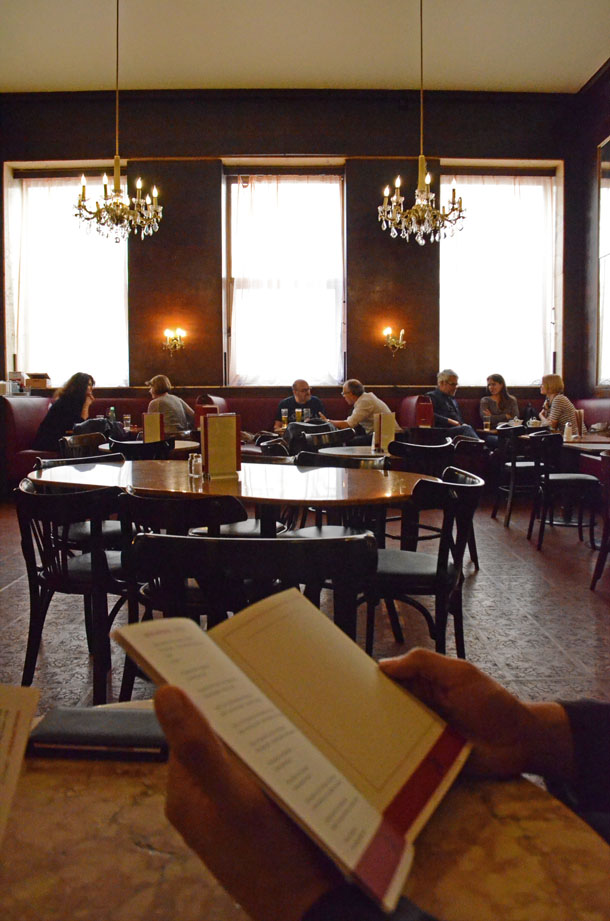 Cafe Ritter was one of the more traditional cafes we tried, and in the middle of the day on a Thursday, it was buzzing with people drinking beer and coffee and having lots of animated chats! It looked like it maybe hadn't changed in 100 years, which was really charming.
I can't remember the name of this cafe on Burgasse, but it was sort of Cape Cod meets Vienna and served the most serious desserts and ice cream cones.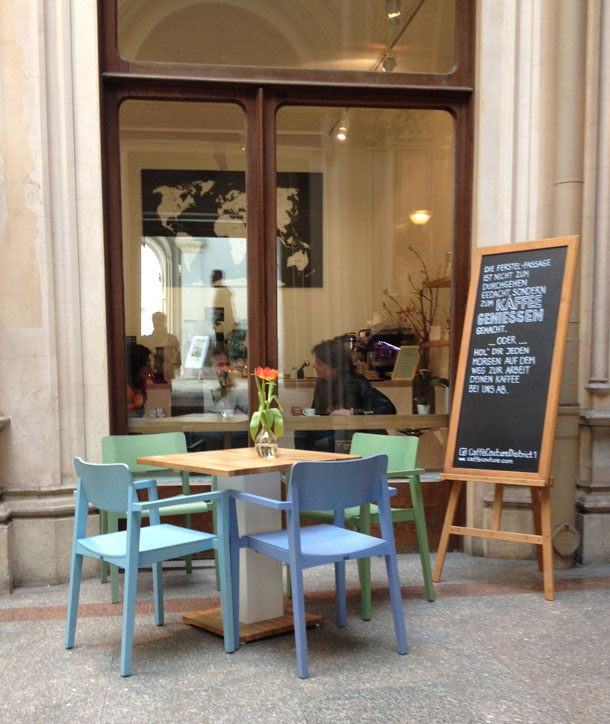 We didn't try this cafe, but I wanted to take all of those green and blue chairs home with me. The perfect shades of my favorite colors. Plus, they match my green glasses I will eventually find!
The service in Vienna is reputably grumpy (and we did find that to be the case most of the time), but Wirr's staff was so friendly. And they serve their lattes in glass goblets!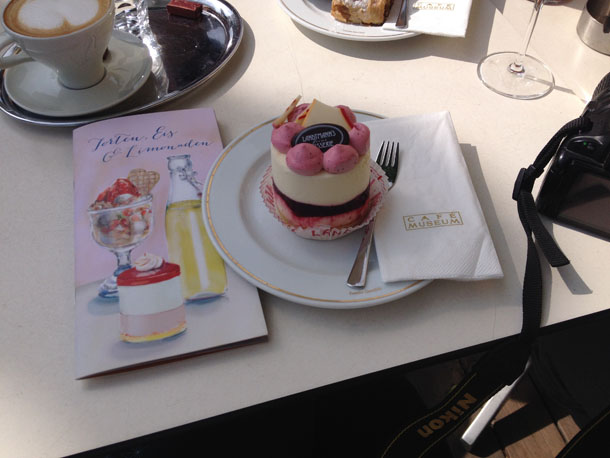 We sat outside at Cafe Museum, another famous and traditional cafe, and had treats and spritzers. Their menu is really sweetly illustrated. 
Excuse the grainy iPhone photo, but would you look at the ceiling in that place? I think it was the cafe in the Mumok Museum and it was beyond cool.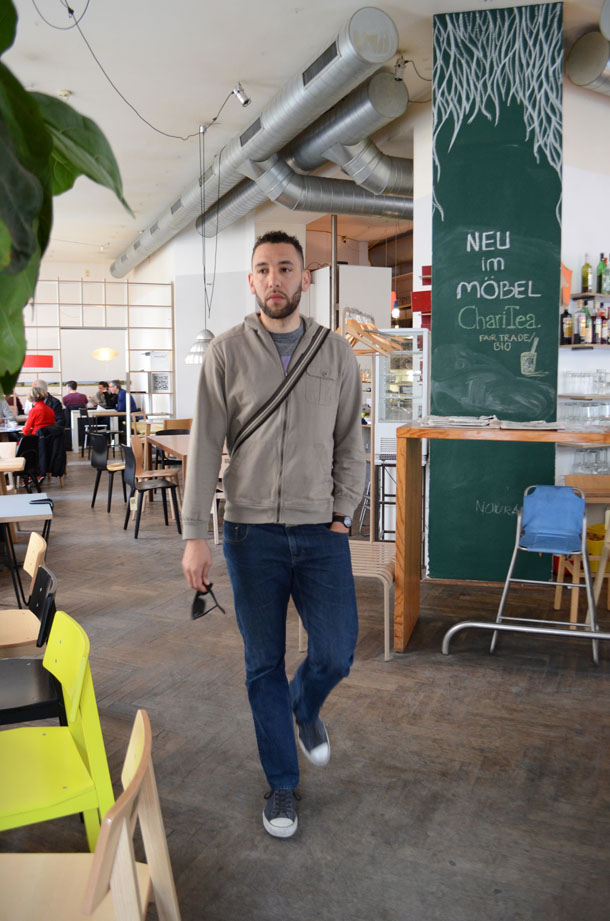 And to round out our cafe tour of Vienna (don't worry, I have photos to prove we did more than sit around drinking coffee and wine!), another favorite of mine, Cafe das Moebel. It's part show room, part cafe. Every piece of cool furniture is also for sale, and they often feature up and coming designers looking for a place to try out products with real people.
One more tip about the cafes in Vienna – if you order a melange, you'll get the equivalent of a cappuccino without the chocolate sprinkled on top and you'll pay 50 cents less. Meanwhile, a cafe latte is often a whole euro more expensive than other coffees! Needless to say, we were drinking so many coffees, we both opted for melanges more often than not!
I'm already planning our return trip to Vienna – one where I will actually only go to cafes, and maybe I'll bring a notebook and draw or bring the laptop and write a book or something! It's the perfect place for that sort of relaxed arty thing.