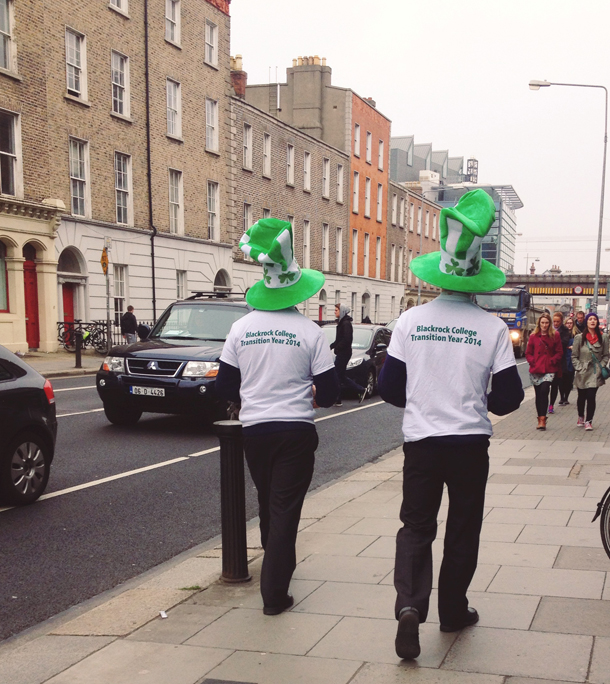 Happy Friday, friends! Did you have a good week? Are you ready to celebrate St. Patrick's Day soon? Dublin has been taken over with people very ready to celebrate the holiday. There are a whole lot more shamrock-festooned people than usual walking the streets at the moment! Because I get so excited that people are thinking and talking about Ireland on this weekend, I try not to let myself get annoyed at the crowds of people clogging up the sidewalks peering at their maps. However, I think it's for the best that we are skipping town this weekend and letting all the visitors have their run of the city!
This week was yet another whirlwind week, filled with three photo shoots (including one at Lola Donoghue's house, one on the streets of Dublin's Creative Quarter, and one at a sushi bar in Galway!) and meetings and lots and lots of time at the computer. I managed to go for my first run since catching the flu a few weeks ago. It wasn't pretty or fast or pleasant, but it can only get better from here!
Tomorrow, Michael and I head over to County Clare for a wedding, and then we're stopping in Limerick to visit friends on the way back. It's my absolute favorite time of year to hop in the car for a road trip, and I'll share why when we return!
Have a wonderful, shamrock-festooned weekend, friends!