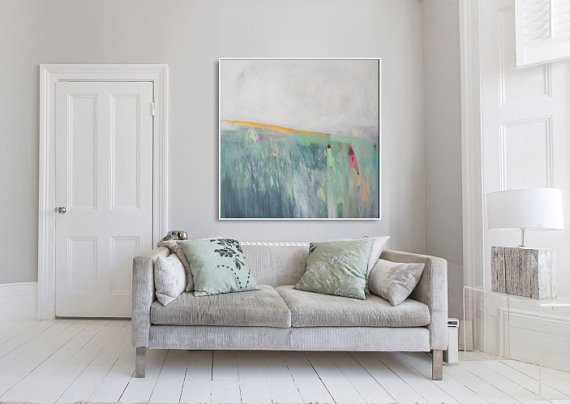 For wedding anniversaries, Michael and I have never really given each other presents. Neither of us usually feel like we really need anything, so we usually go for a hike or go out to dinner. But this year I realized I would actually like to have a few special things that one day I could tell my kids or grandkids about and share the story of that anniversary with them. And one day we would get to leave those special things to my kids or grandkids.
So shortly after our anniversary, I had a brilliant idea. Each anniversary, let's invest in a piece of art! Doesn't that sound kind of amazing – building an art collection one year at a time. And it gives us a whole year to look around or earmark articles about local artists we like, and to make a decision together on which piece it will be.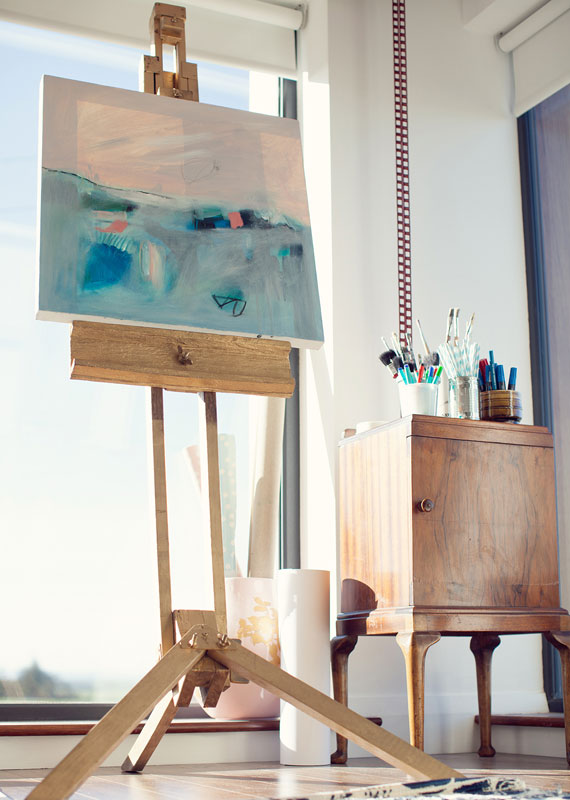 The only problem? We've already found an artist we want to invest in and we still have to wait another six months! Lola Donoghue is an artist based in Galway and we're pretty smitten with her breezy abstract paintings already.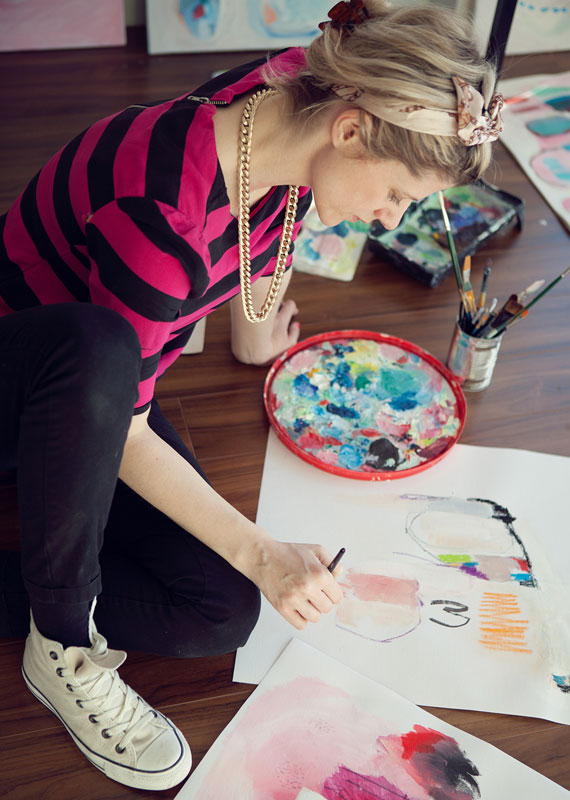 Lola was featured on the Etsy blog, so we got to know a little bit about her artistic process and were hooked straight away!
"My paintings are captured moments of past experiences. However, when I begin, I never know what the finished piece will look like. The initial trigger is merely a springboard for my imagination; a vehicle for my creative urges. It is an emerging process. As the work unfolds, I may discover something by accident, which in turn dictates the direction of the piece. A representational piece usually ends up in total abstraction."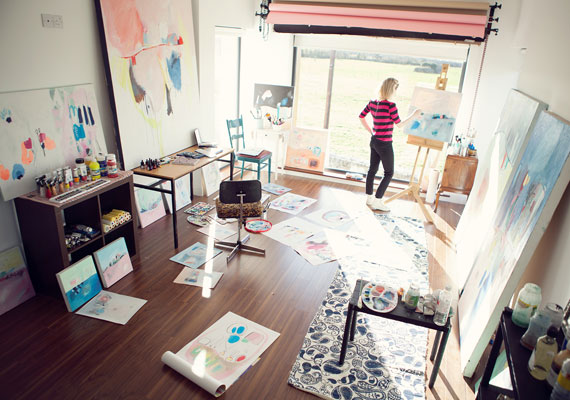 Michael especially likes the darker pieces, and I was leaning toward the lighter ones, so I think we'll spend the next six months trying to choose one!
So, the countdown to our anniversary begins! You can find Lola's artwork in her shop on Etsy!