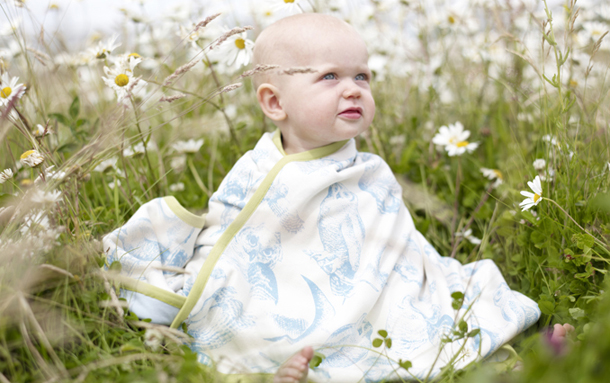 I think it's safe to say Michael and I are now in that phase of life where everyone we know seems to be having babies. We have five friends who are due in the month of December alone, including our two best friends here in Dublin. And this week we found out we are going to be having a niece this winter! Neither Michael nor I have any nieces or nephews yet, so we're very excited!
We have been trying to get in on this baby party, but we're not quite there yet. But that's a story, perhaps, for another day. The story today is really more about the cutest Irish baby clothes you could possibly find for all those friends and family popping out babies.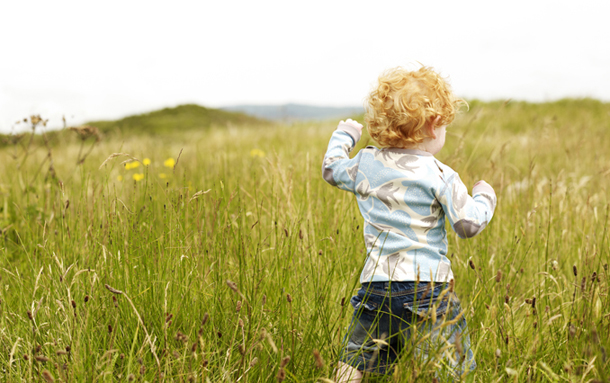 I've had my eye out for some well-designed Irish-made or inspired baby clothes and to be honest, they're pretty hard to come by. I'm not the biggest fan of onesies emblazoned with Luck of the Irish or Kiss me I'm Irish. But beyond the tacky ones, I've had a tough time finding beautiful Irish baby clothes. Until this week! When I was clearing out papers and mail during our big painting project, I happened upon a flier for Old Rectory Print Studio that I must have picked up somewhere on my travels. It was such a happy find.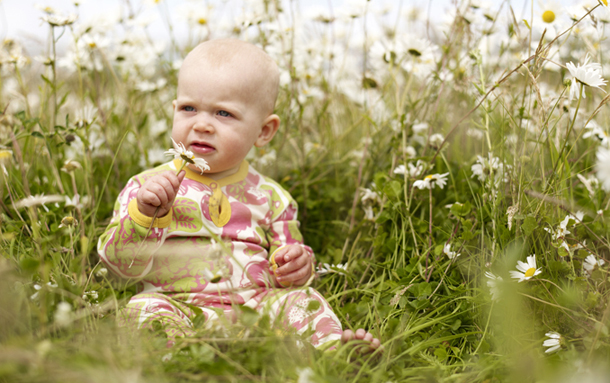 Their clothes are designed and screen printed in Wicklow, by two talented sisters, Stephanie and Joanna. The clothes are organic, have the most beautiful prints, and look like they'll stand up to a lot of wear – in fact, between them, Joanna and Stephanie have seven boys, so I'd say they have a good test audience!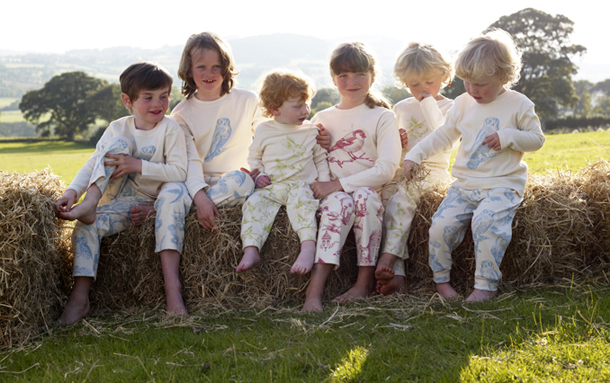 But what really got me? These images from their website of their clothes on sweet Irish babes, in the sweet Irish countryside. They really make you want to scoop up the whole line – and luckily there are so many babies making their debuts soon, I might very well get to choose one of each!