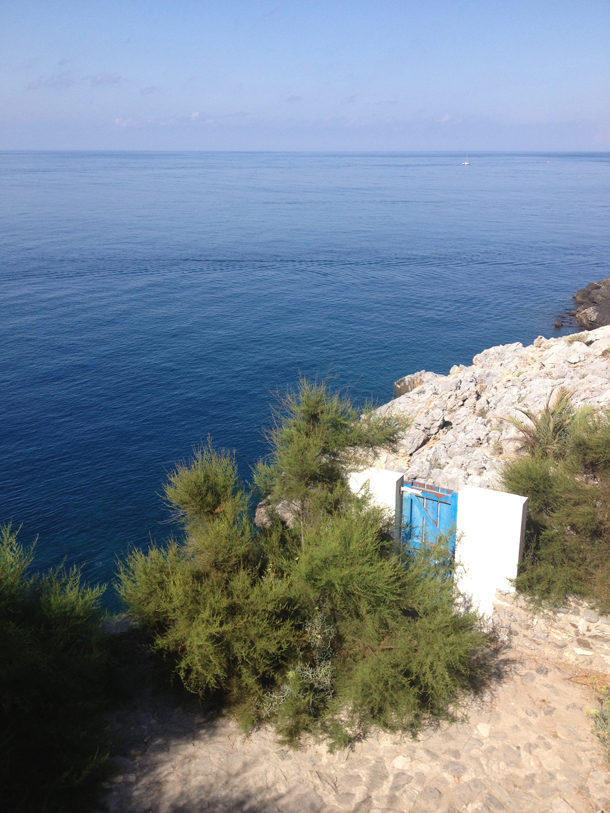 We've been back from Spain for a whole week, and I can't say looking at these photos while wearing slippers and a sweatshirt didn't sting a little. The weather was perfect, the view was incredible, and of course, the company was wonderful.
I've narrowed down the billions of photos of sunsets and flowers to two posts – one of the house and the beach, and one from Almunecar and La Herradura, the little town where we stayed. When we decided to go back to Almunecar, my mother-in-law sent a note to friends they had met while visiting Michael to see if they knew of anyone who would like to rent their house to seven Westbrooks' and a stowaway (hi, Eimear!). Lo and behold, they wanted to do a house swap with my in-laws! It worked out perfectly. We're hoping to make it an annual event!
Now, for the photos!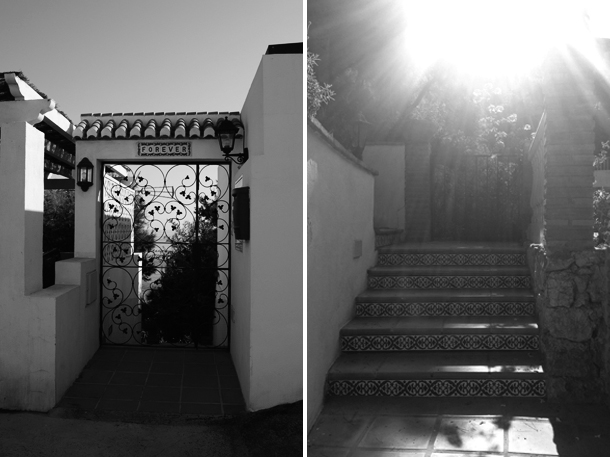 The house was named Forever. Isn't that lovely!? It was set on many levels up on a rocky cliff above the water.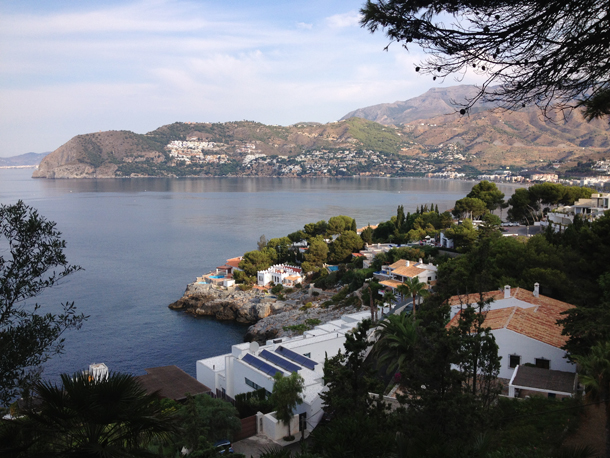 This is the point from above – the house is in the elbow of the bottom point of land.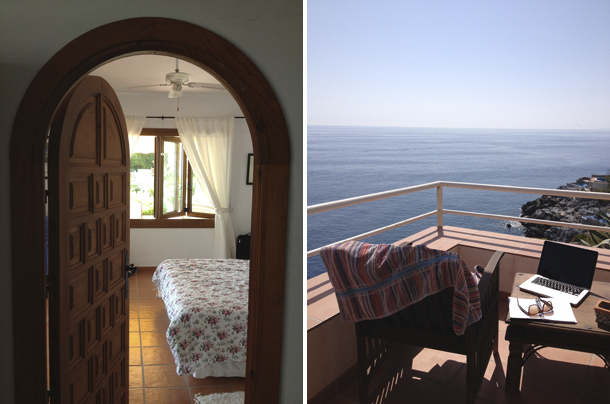 The doors were round and wooden, and the view from the balcony outside our room was very difficult to leave.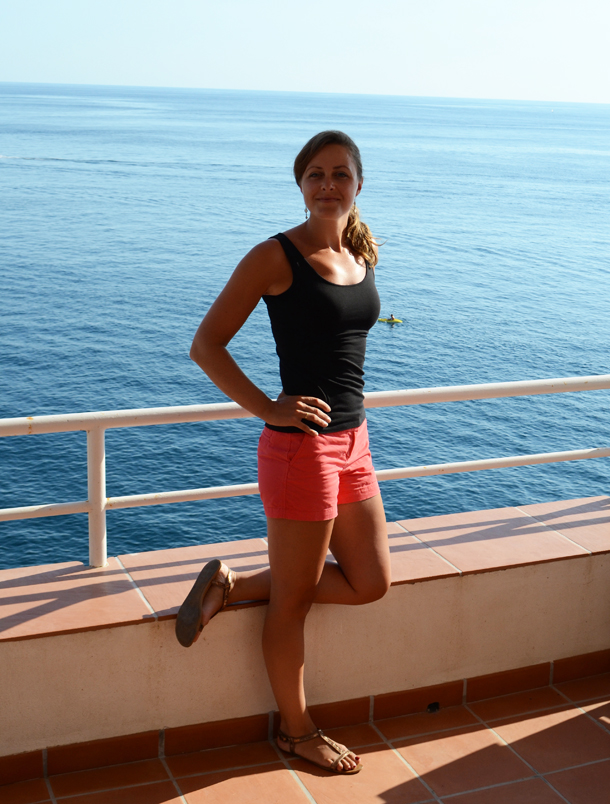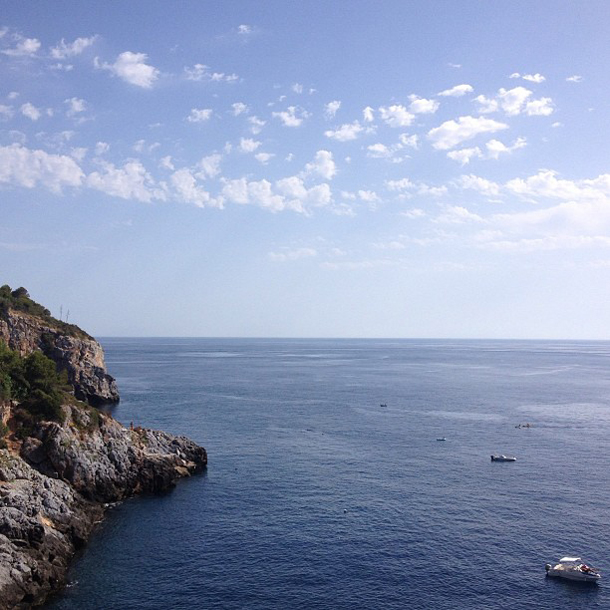 The cove was really popular with boats and scuba divers. We're not totally sure what the scuba divers were seeing, since all we could see snorkeling were sardines and some sunfish-looking things. Maybe they were just practicing their moves.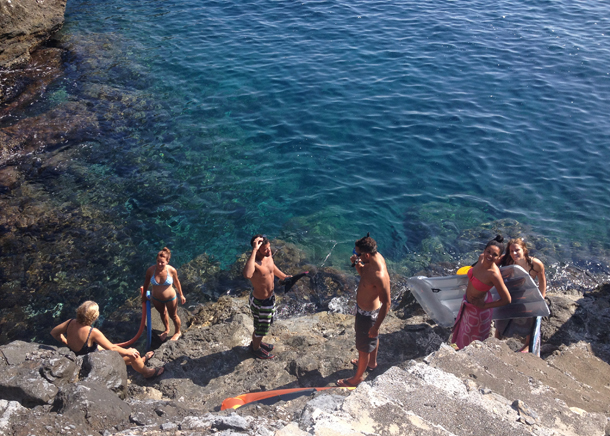 Remember that little blue door from the first photo? That leads to rocky steps down to the ocean. We took full advantage of it – and clearly brought all the pool paraphernalia with us!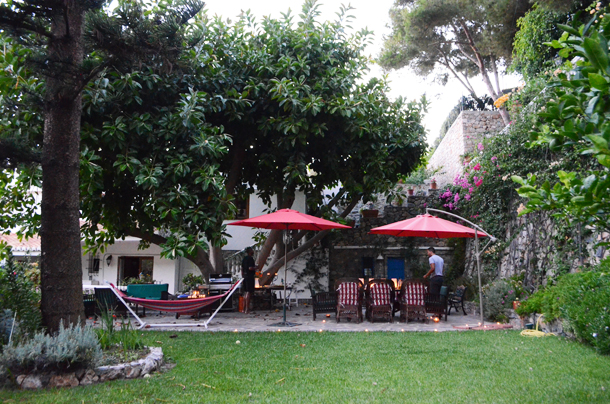 And upstairs, there was a patio with sweet stripy cushions and bright red umbrellas.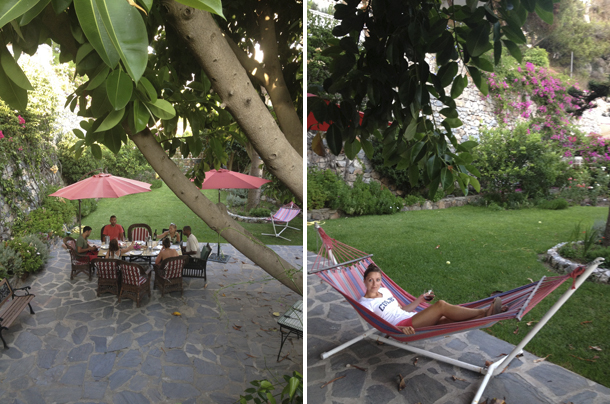 And a hammock!
We had dinners by candle light, both on the patio and on the deck overlooking the ocean. Clearly we were very spoiled!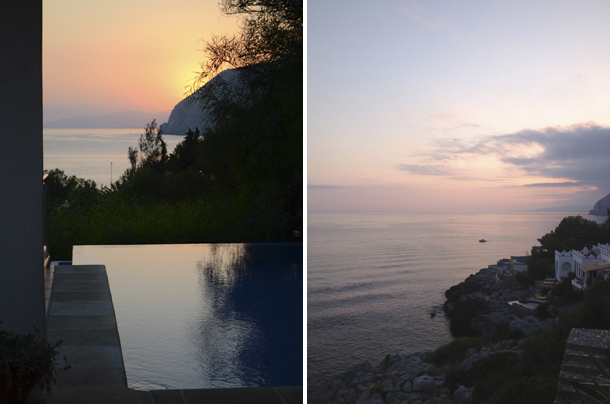 The view from the deck was perfectly positioned to see the sunset every night. And the only hard thing about that was trying to decide which was the best sunset!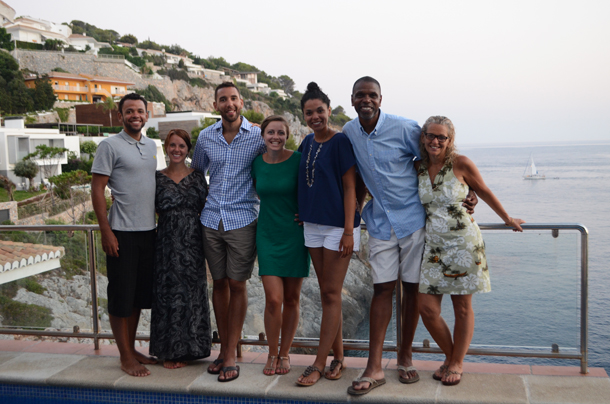 The deck was also the perfect spot for some photos with the family!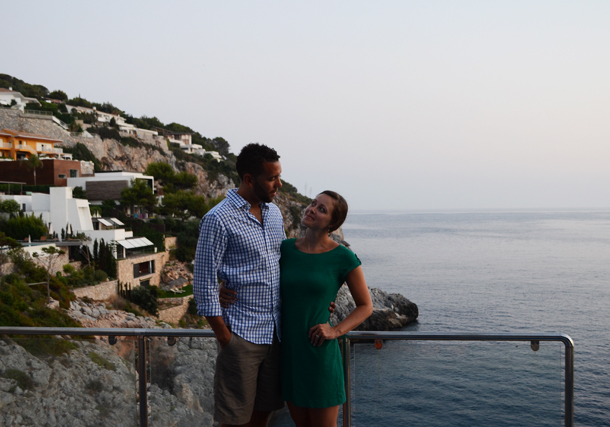 And with this handsome guy!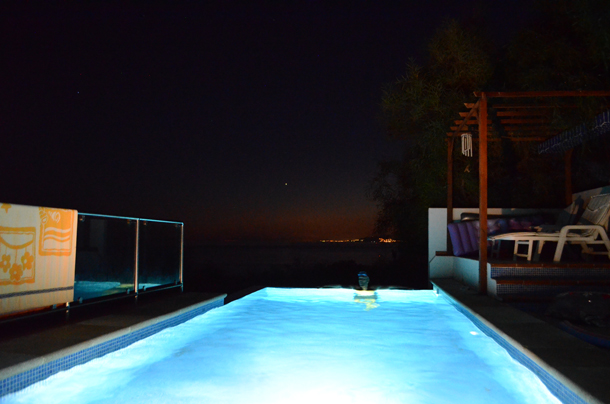 Michael took full advantage of the pool – can you see the sunset and the lights in the background?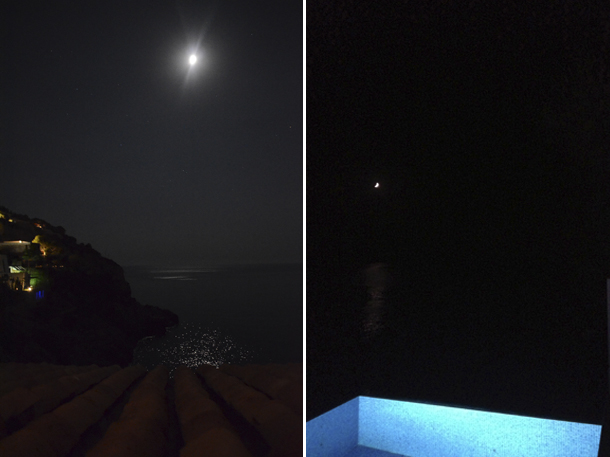 Looking through all these photos again, I'm a little surprised we left the house at all! But we did, for a little exploring around the sweet little towns and beaches. Stay tuned for lots of stripy beach umbrellas and some great Vespas!