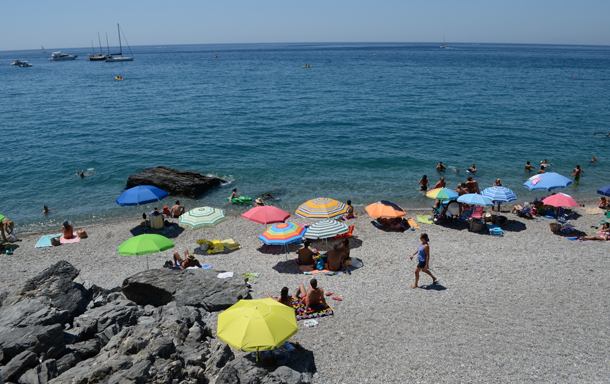 One more vacation post, I promise. Which, of course, makes me a little sad. I'm usually ready for fall and the coziness, but I'm a little worried about how dark and wet and cold it will be. The days are already getting shorter and I'm just not ready for sweaters and boots again. So, we'll look at pretty beach photos for one more day!
We stayed in a villa in a town just next to Almunecar called La Herradura. It's smaller than Almunecar, but has a beach that stretches for a mile and a half along the town. The beach is made up of stones, not sand, and they were really, really hot. But I was fairly obsessed with the stripey beach umbrellas. Such an excellent range of colours and patterns and tan people and blue water!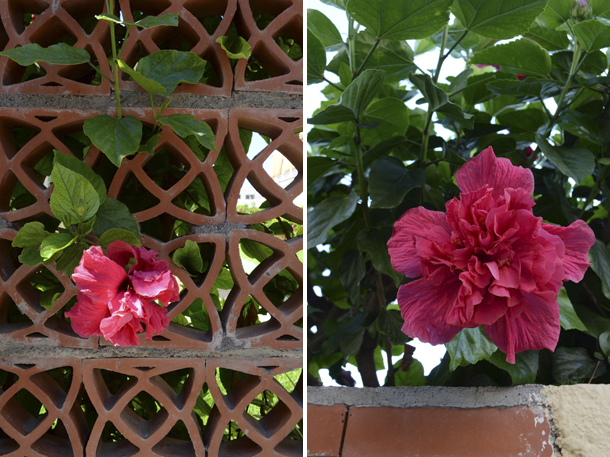 And also, hibiscus flowers. They're also my favorite. They're just so much fun to photograph.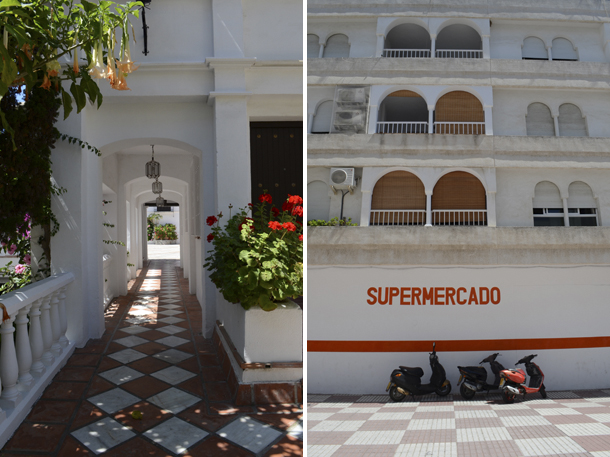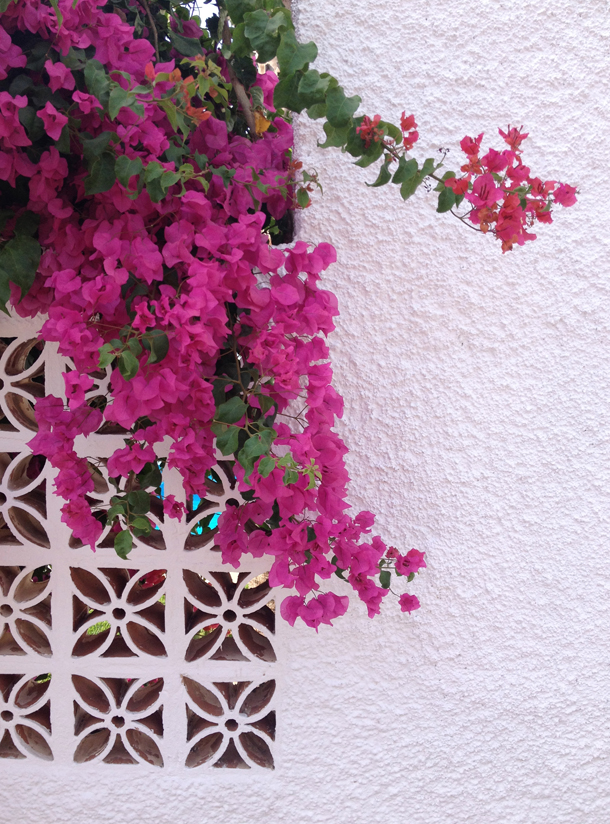 Bougainvillea comes a close second to hibiscus flowers.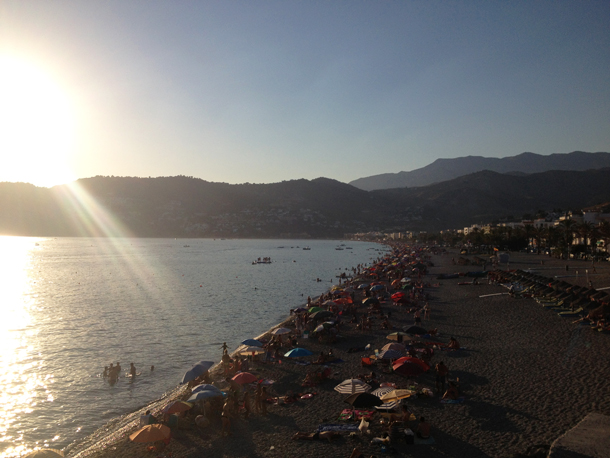 We were amazed how late everyone stayed on the beach. They were there until the last ray of sunlight fell over the hills.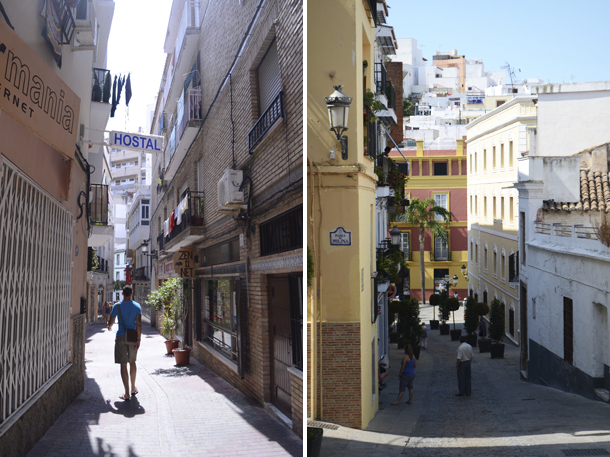 We spent a little time wandering around the old town part of Almunecar. It has winding little pedestrian streets with cute shops and great people watching. One of our favorite things about Almunecar is that it's not overrun with tourists like a lot of spots on the Costa del Sol. You don't hear much English spoken and you run into a lot of people who speak no English, which was a great opportunity to practice our Spanish! It's more of a place where Spanish people vacation, which makes it feel a little more exotic and quaint.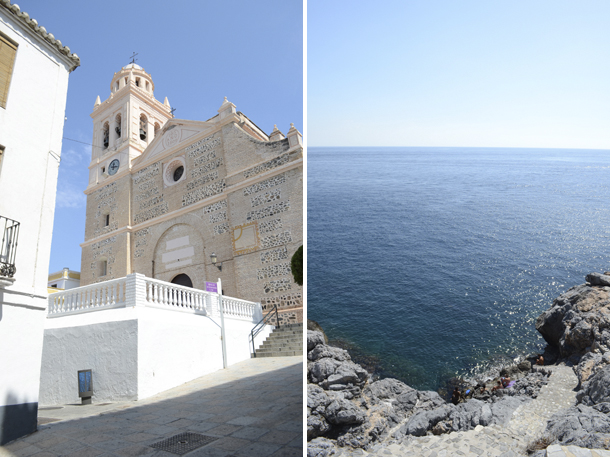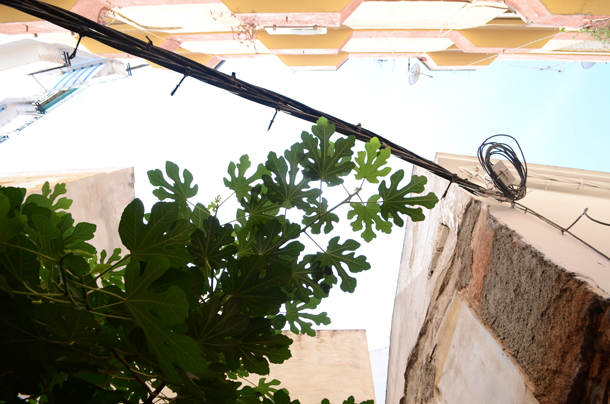 Nothing like fig trees hanging over the sidewalk. They make such a fun patterned silhouette.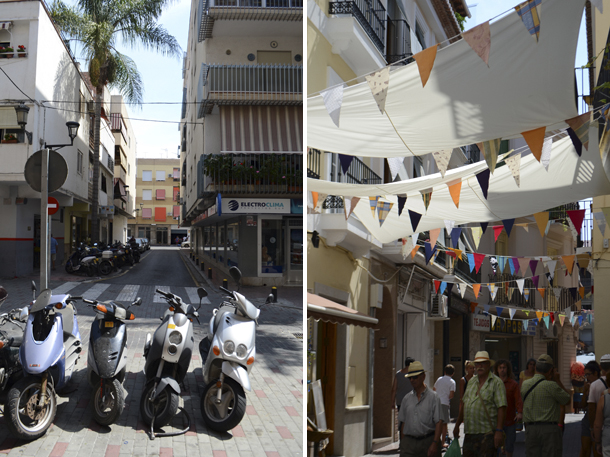 There was a festival on the week we were there, including a spectacular fireworks show (which I missed because I was nervous about the crowds, won't make that mistake again!) and cheerful bunting spread through the streets. I was very worried before we arrived that the temperature would just be too hot. The forecast was for close to 100 degrees, but it's a dry heat, despite being near the ocean, and there was almost always a sea breeze to cool you down. And shade, there was a lot of seeking out shady spots in the afternoon!
What I wouldn't give for weather that needs shade again!
Thanks for indulging me in sharing all these traveling photos all summer. Back to reality and regular schedule programming from next week!