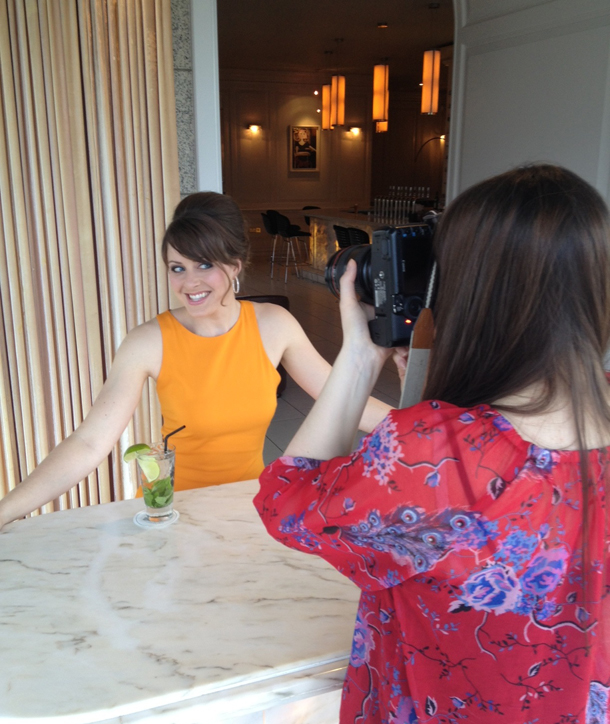 Good morning! I thought I'd share a few behind the scenes shots from my weekend photo shoot at the Four Seasons. The team at the Four Seasons loved our Styled in Ireland / Afternoon Tea feature and they asked us (Julie and I) back to help feature a few more spots around the space. We got to play around in the spa, the lobby, the dining room and their Ice Bar. Michael even joined me for a few shots!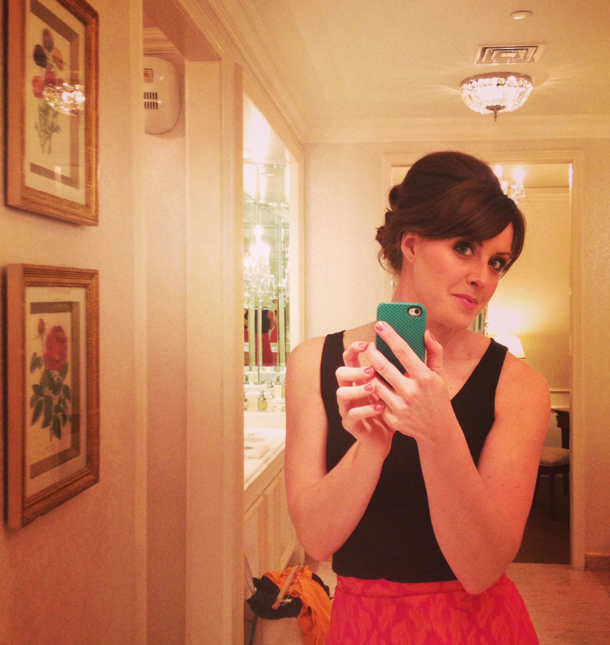 Is it weird that I have a favorite bathroom at the Four Seasons? This one has mirrors for days and is quite possibly bigger than my whole house. Brenda Wall worked absolute magic with my hair and makeup – that updo was beyond amazing!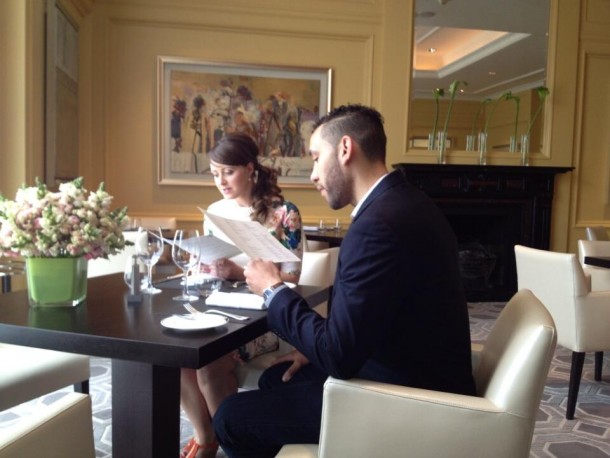 Clearly we had to think really hard about what to order for lunch. Everything looked so yummy! We ended up with quiche and the yummiest cheese board full of Sheridan's cheeses.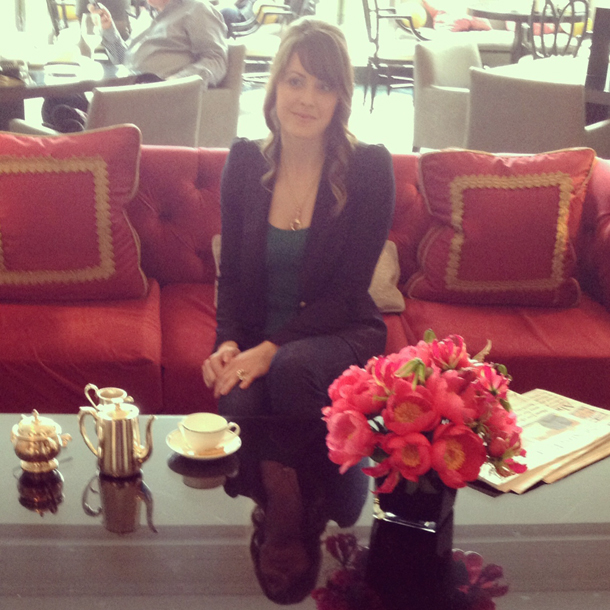 This is the face I make when I'm zoning out for a minute between shots. It's not that attractive, but it recharges me well!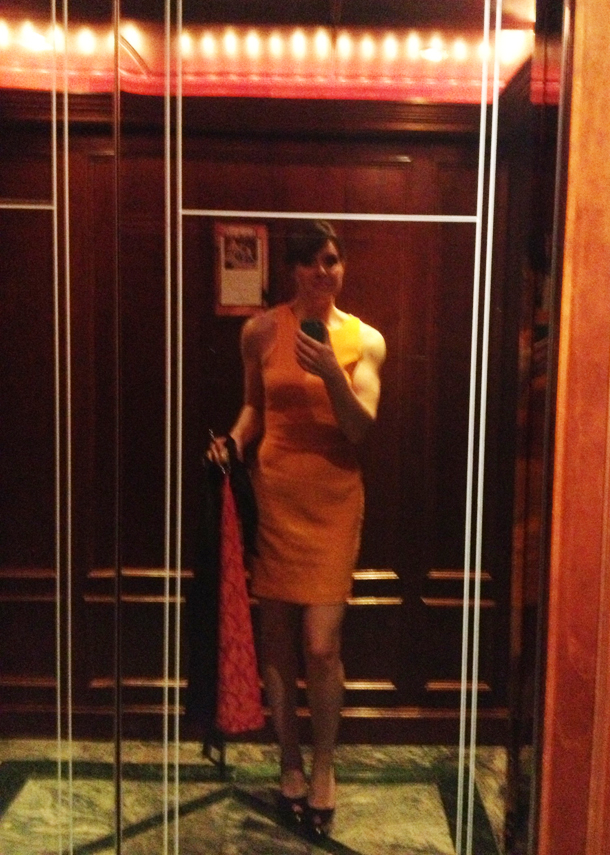 And then I found possibly the most flattering mirror on the planet in the elevator and had to capture it with a blurry dark photo because when I got to the lobby and had to get off the elevator, I had to not trip over those huge heels all the way across the lobby. This photo was just to document the pre-teetering-through-fancy-lobby-in-bright-dress moment.
I'll be sharing more of the real photographs and process in the coming weeks!