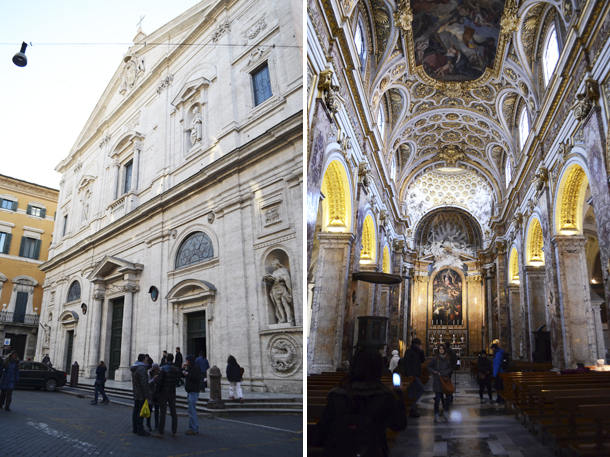 I gave Michael a lot of credit for planning our trip to Rome, but I wanted to talk a little more about who gets the rest of the credit – you guys! When I asked for your tips for Rome, boy did you deliver. I thought it would be fun to add to this gelato tip by telling you a few more awesome reader tips we tried.
And of course, we hope to try the rest of your tips when we go back next time! We loved Rome and will definitely need a repeat visit!
Church San Luigi – Caravaggios (photo above)
The best thing to do is to

wander into church's. They're free, and have the best art. Definitely go to San Luigi dei Francesi, which is between Navona and the Pantheon. It has three of Caravaggio's best known works in the back to the left of the altar. - 

Emily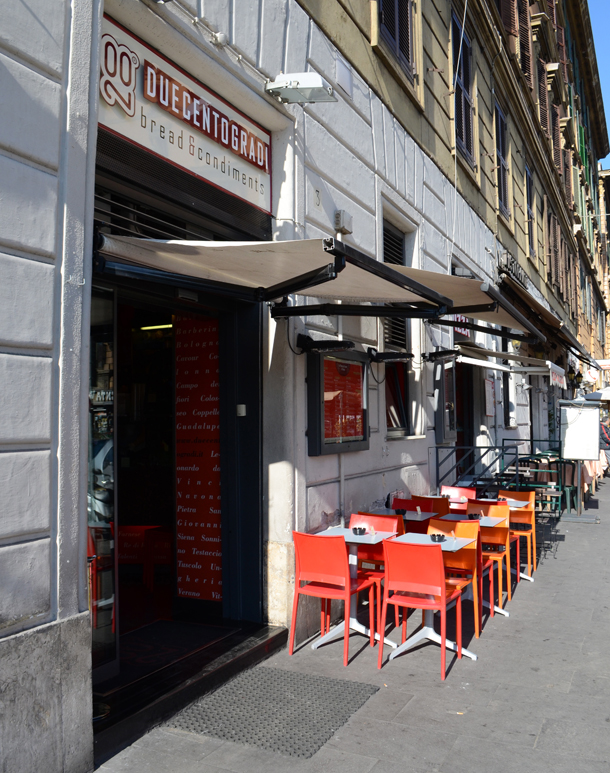 Sandwiches at 200 
If you are near the Vatican and want to stop for something to eat, go to the Piazza Rinascimento next door and stop in at 200 (pronounced due cento gradi) for great sandwiches. - Emily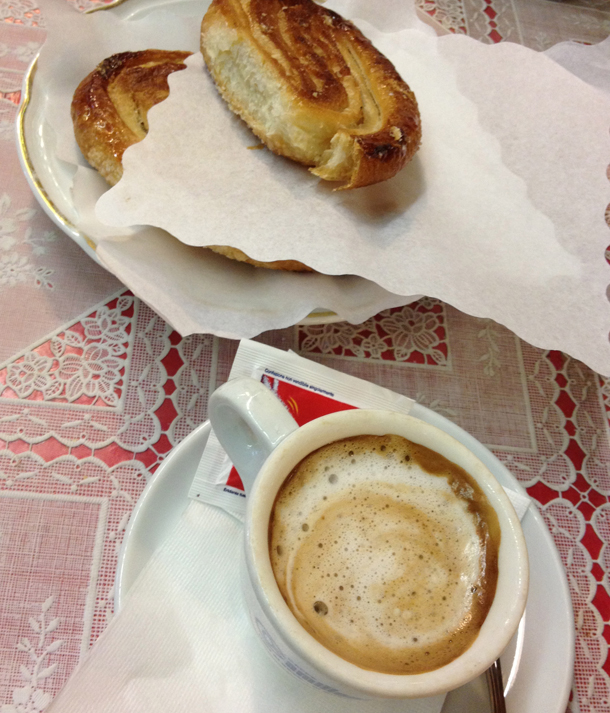 No coffee with milk after 10:30
It is a faux-paux to order cappuccino after 10:30am. Something about the heavy milk on the stomach after breakfast, but that rule doesn't apply for the pasta! - Lindsey
Il Papiro 
There is also a gorgeous 'student shop' by the Pantheon leather journals wax seals, embossing tools and leather satchels. - Riona
I'll have more on the cute paper goods shop Il Papiro soon – I came back with a fun souvenir!