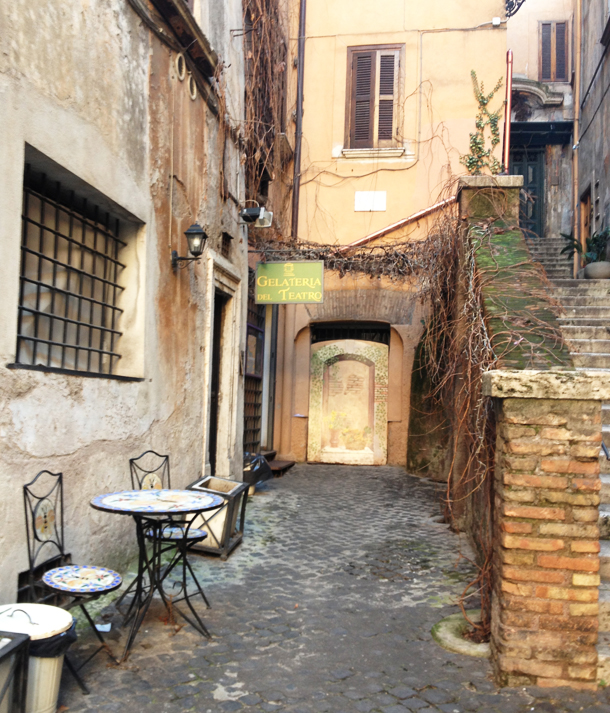 I thought I'd break up the huge batches of Rome photos by sharing a tip that a reader shared before our trip. Michelle suggested trying the gelato at Gelateria del Teatro. As it happened, it was about two blocks from our apartment – and tucked into a little nook so you wouldn't see it unless you were on the look out.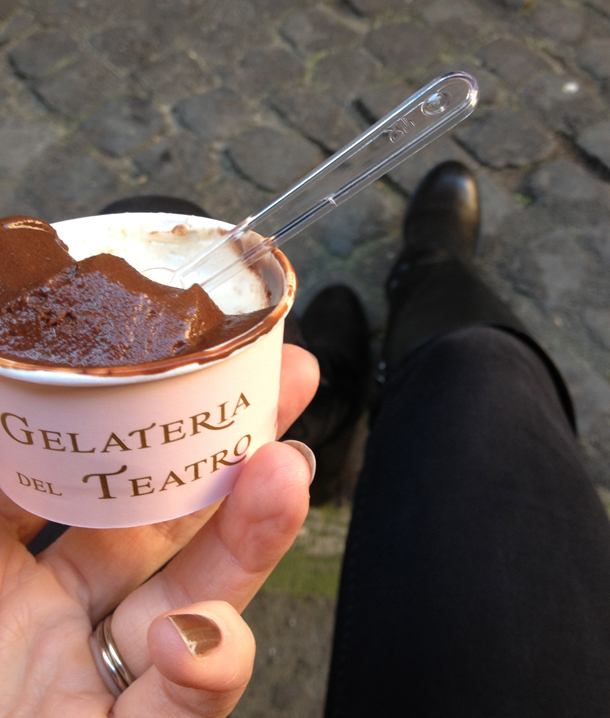 I would absolutely second Michelle's suggestion. It's teeny and the gelato is delicious and tastes real (perhaps the real tip here is only
eat gelato at places that are recommended – nearly every corner has a shop that sells it, but it's not all great!). I tried Sicilian almond and pure chocolate. Delicious!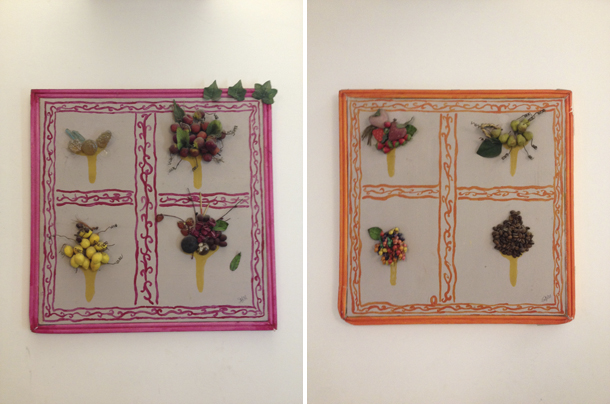 And I just had to share this artwork on the wall of the little shop – adorable, right?! They're bouquets made with some different ingredients – see the coffee beans on the lower right?