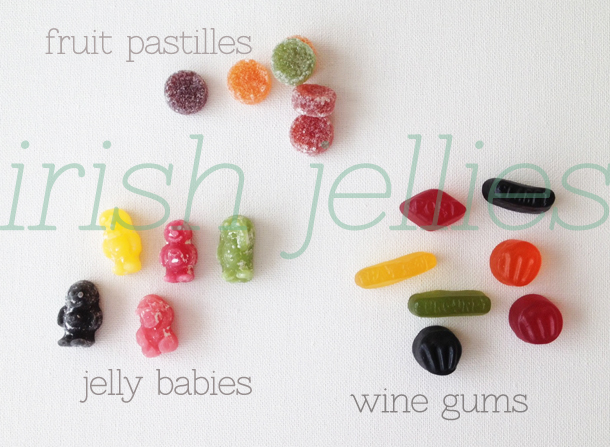 Jelly isn't really my thing. Faced with a decision between anything else and chocolate, I will always, always choose chocolate. That said, Irish jellies are downright fascinating. Here's a little selection: jelly babies, wine gums and fruit pastilles. I mean, come on, we eat the babies? And wine-flavored sweets? And what the heck is a pastille?!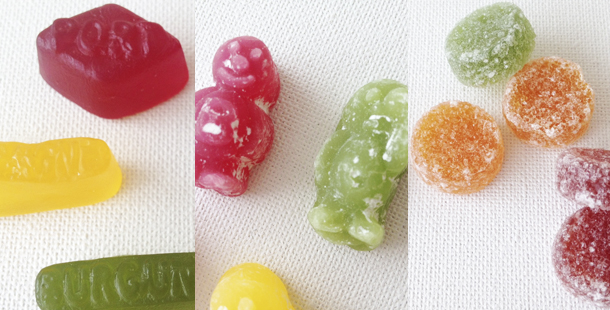 Turns out they're all a lot more innocent than you'd think.  Well, except for the babies. I'm still not sure how I feel about biting off a crying baby's head.
Wine gums don't taste like wine. They're just chewy, generically fruit flavored jellies. The jelly babies are similar in flavor but have a cornstarch coating and the insides are a little more gooey. And the fruit pastilles are little disks with a crystallized sugar coating – again, similar generic fruit flavor.
One major difference for Americans? Dark purple won't taste like grape. They're blackcurrant flavored, which is hard to describe but very Irish! It's kind of sweet and purple-y tasting, if that makes any sense!
Do you have a favorite Irish jelly? How do you feel about eating baby candy?