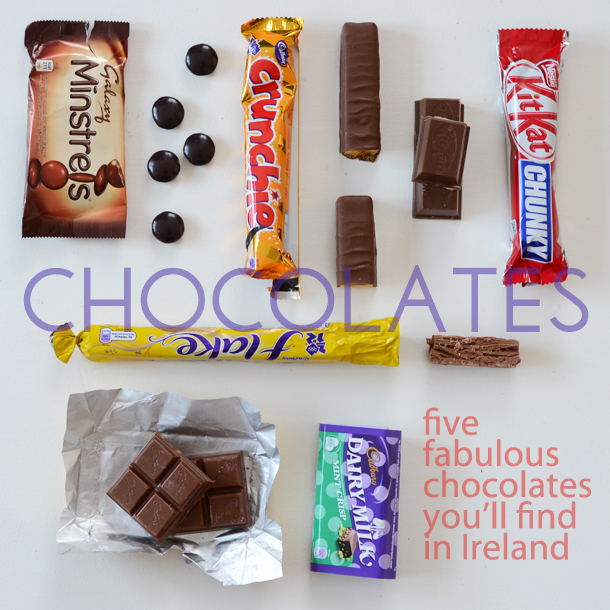 We've talked about Irish jellies and biscuits already, so with Valentine's Day coming up, I thought it would be a great time to talk about some of the chocolate bars you can find in shops in Ireland.
When you're
walking around the city centre, one of these bars would give you an extra boost – not necessarily nutritious, but certainly delicious. You can find any of these in convenience stores and they'd make great little gifts to give co-workers or kids when you return from your travels in Ireland.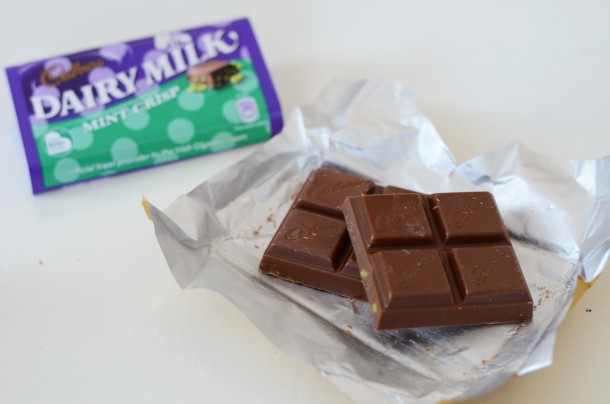 We'll start with Cadbury, which most people have heard of. Well, make sure to check out the lesser known flavours – my favorite is Mint Crisp. In fact, mint is almost the only thing I'll let you mix with my chocolate! Mint Crisp is just that – minty and crispy.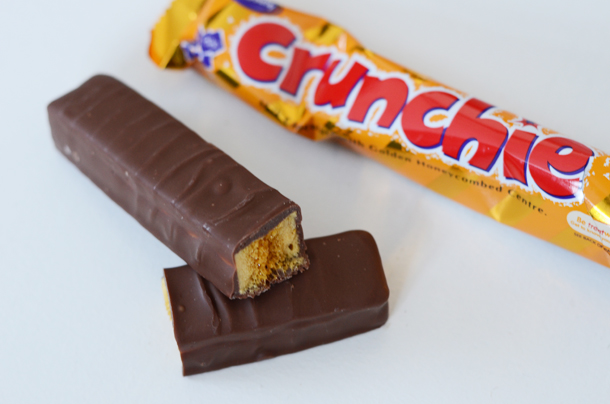 Crunchies are crispy honeycomb covered in chocolate. If you're not coming to Ireland any time soon, you can try this recipe to make them yourself!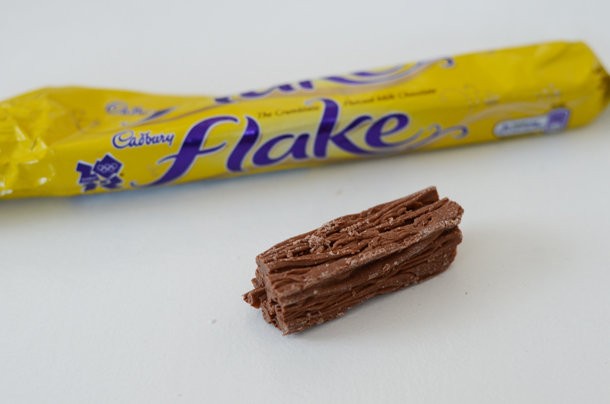 Personally, Flake doesn't do it for me. But Michael loves them! And I do have a soft spot for them because they stick them into the traditional soft-serve ice cream cones here. They're essentially Cadbury's chocolate in a really flaky bar. Perhaps I'm not their biggest fan because of the mess they make when Michael eats them!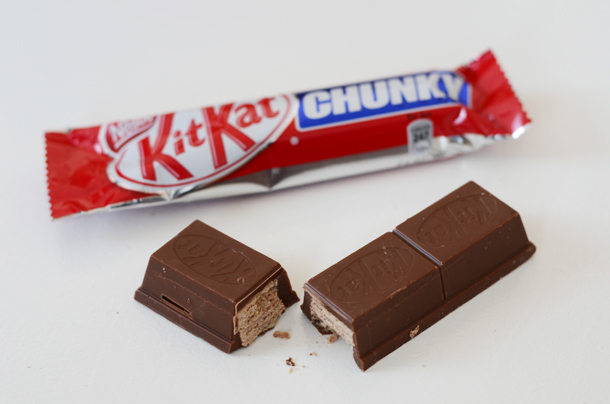 Kit Kat Chunky is a great improvement on the regular old Kit Kat, in my opinion. They're heartier – large like the size of a Snickers, with a thicker chocolate coating on the outside.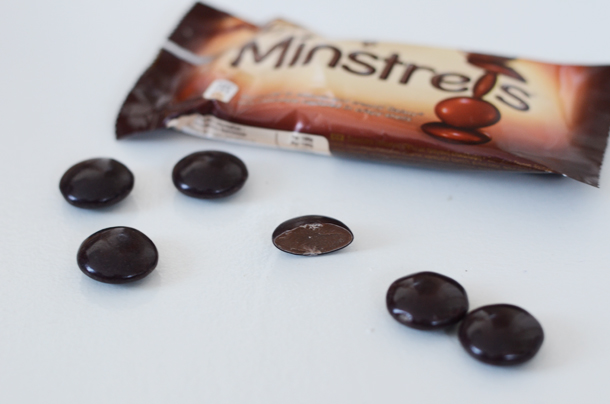 Finally, Galaxy Minstrels. These are like M&M's on steroids. Same crunchy coating, but the candy itself is about twice the size. They are especially perfect mixed with popcorn for munching at the movies.
There are, of course, so many more – this is only the the tip of the iceberg! Irish readers, what's your go-to chocolate bar when you need a fix?