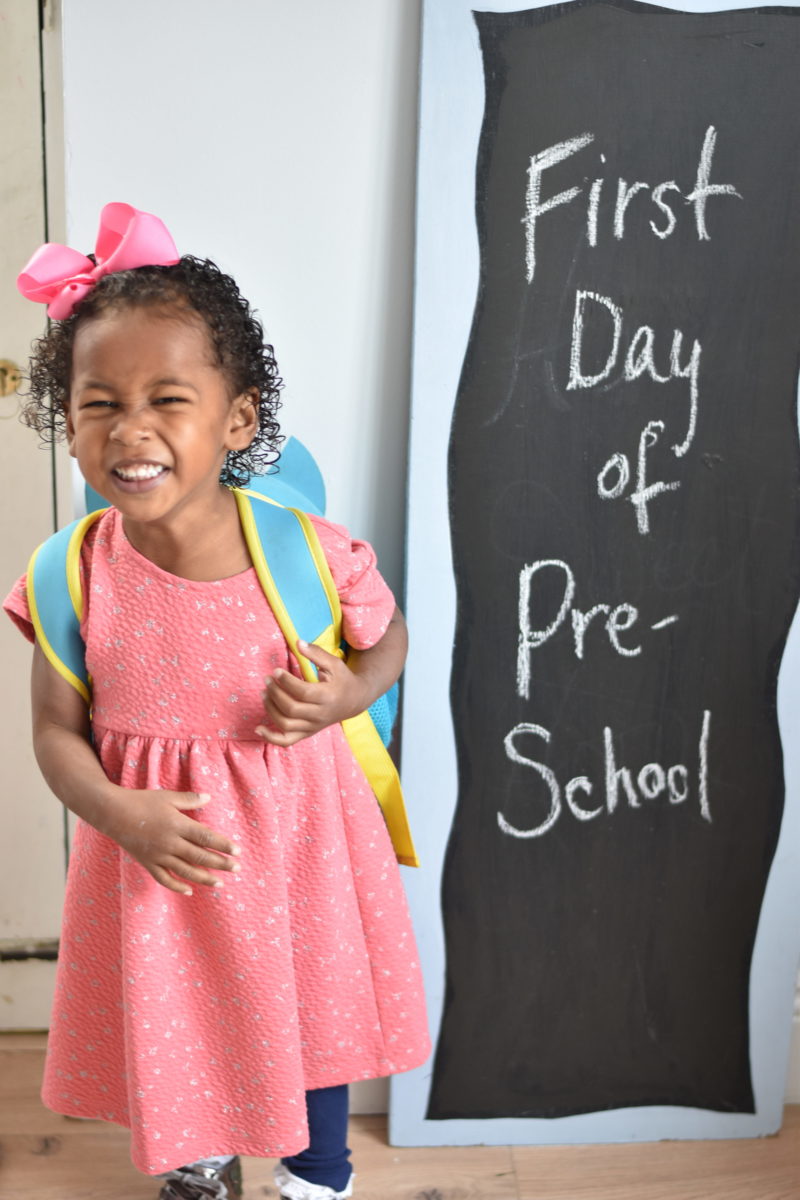 Maya started preschool last week. In Ireland they call preschool Montessori, although not all preschools use the actual Montessori method. Maya's school does, though, so it's technically a Montessori Montessori. Ha! On her first day, we barely managed a few photos to commemorate the morning. Are we the only family who always runs out of time for photos on the important occasions? I wish we'd gotten photos with both Michael and I together with Maya. I also wish I'd gotten photos that weren't blurry, but there's always next year I suppose! Or the year after that…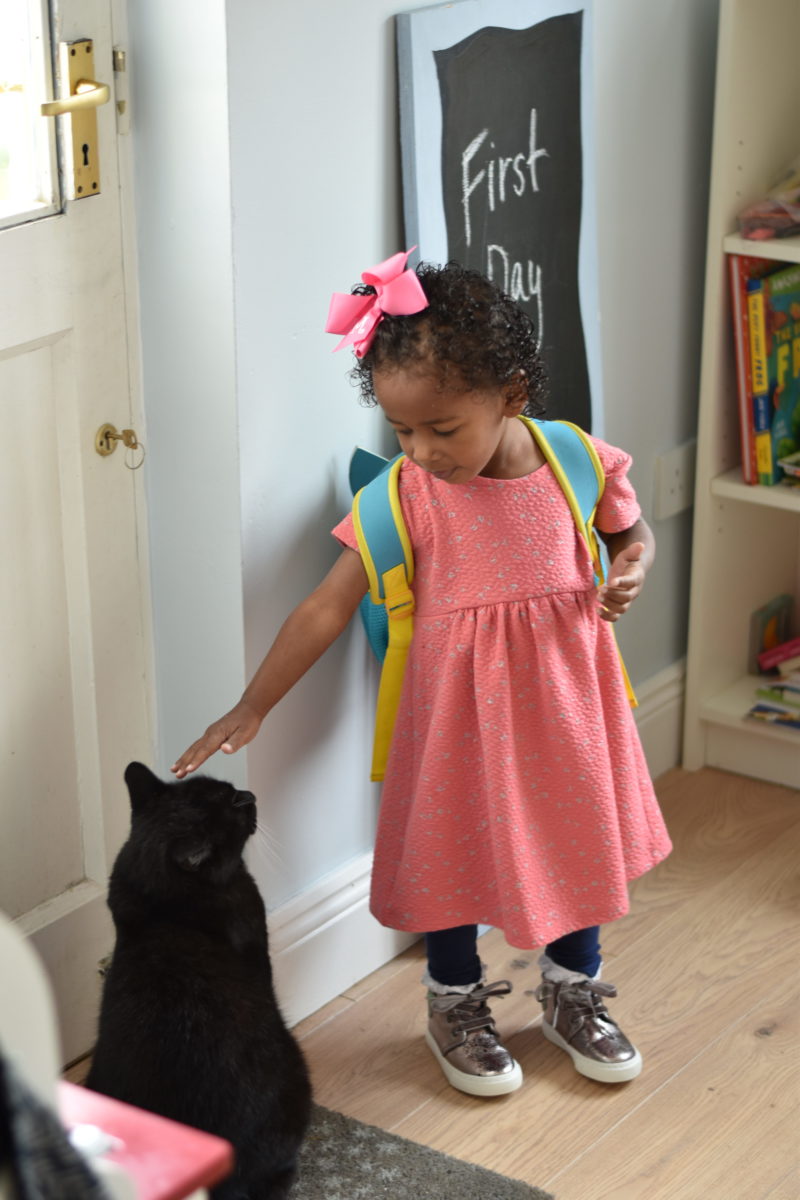 Her class is mixed with kids from 2.8 years old to 6, and there are 20 of them with 3 teachers. Her main teacher is Mexican, if you can believe it, and she greets each kid by saying 'hola' each morning. I couldn't believe how perfect that was, a lovely smidge of our Houston life and Maya's heritage every morning. When I pick her up, she says 'hasta luego' to her teachers and gabs about her morning all the way home. Since the first morning she's been nothing but excited to stuff her 'pack pack' with as many toys as possible and trundle off to school. She comes home covered in paint and dirt from playing outside. So far, so very good.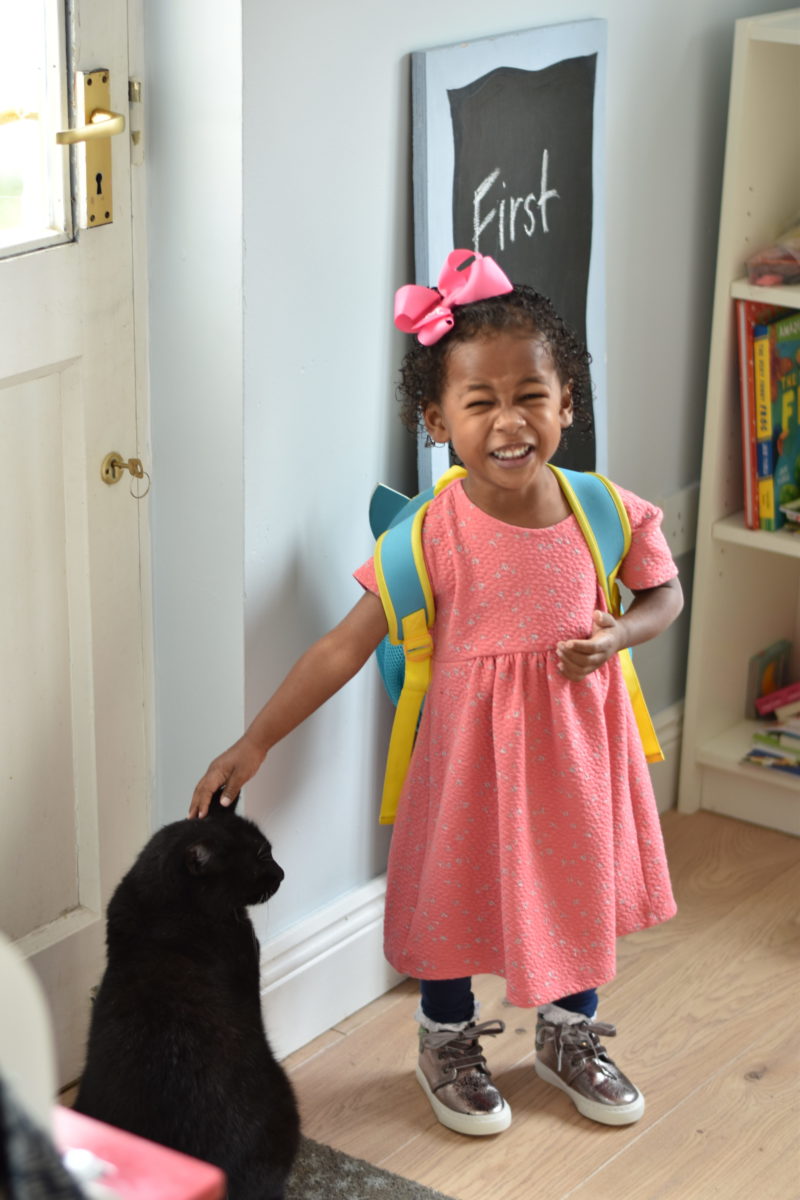 It's hard to believe she's old enough for preschool, but she's so ready and so happy.