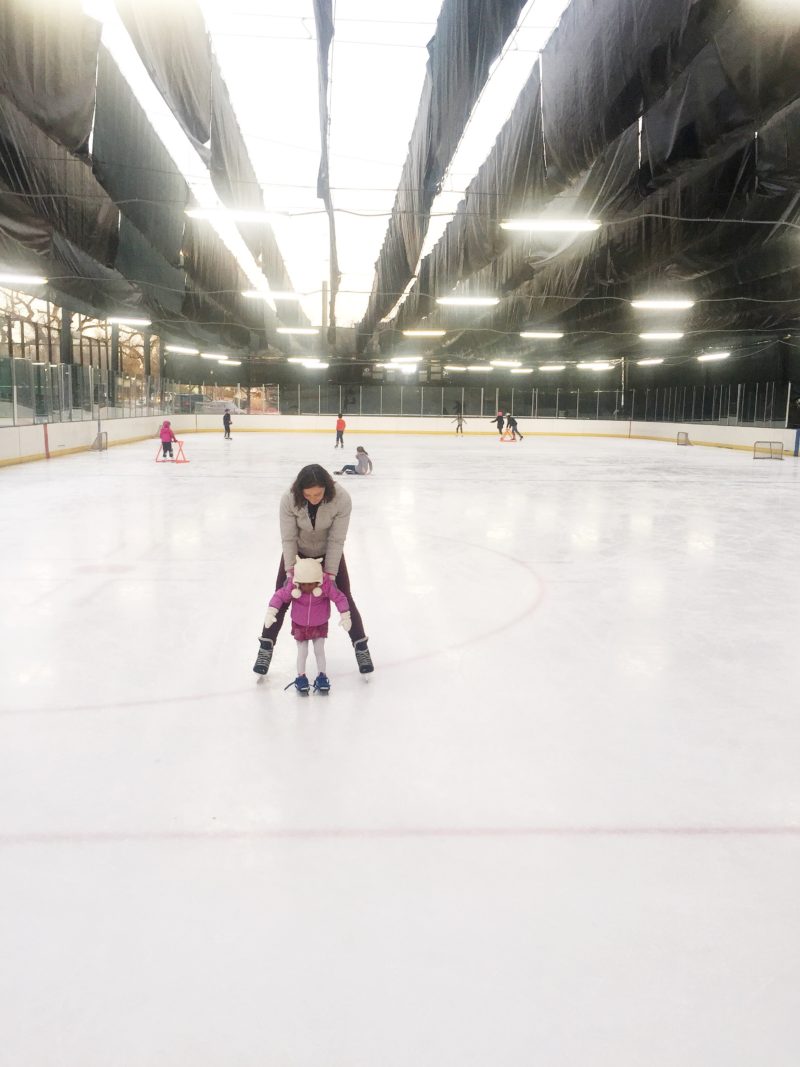 Maya's over two now, so we've gone through quite a few firsts already. First solid food, first crawl, first steps. Now that she's older, we're more amazed by the words and sentences she comes out with (and repeats, for better or worse) and some of the firsts she's still experiencing are more unexpected. Case in point, Maya had her first time on ice skates this weekend (at a friend's sweet baby's birthday party, which we knew we were going to but didn't realize it was at a skating rink!) and Michael and I were both surprised at what a monumental moment it felt like to us. When Maya and I came off the ice, Michael said to me, "Wow, that was really special, wasn't it?" And that's exactly what I was thinking. What a special moment to get to share with my daughter for the first time. And what an amazing thing that we still have so many special moments like that in the months and years to come.
It didn't hurt that she absolutely loved it and was pretty fearless taking her tiny steps across the ice. Although she did prefer when I would carry/push her across the ice while I skated. No surprise there!
I grew up in Maine, so ice skating was one of the winter sports my family enjoyed when we could get on the ice together. My parents taught me how to skate using M&M's as a bribe for making the few steps forward on wobbly skates. I definitely have them to blame for the fact that I could eat about a million M&M's in a sitting now. When I was older, my parents would drop me to the ice rink in the next town over for Sunday afternoon free skate. And when the conditions made it possible, we all used to love skating on the lake down the road.
Maybe next year Maya's feet will be big enough to use actual ice skates!