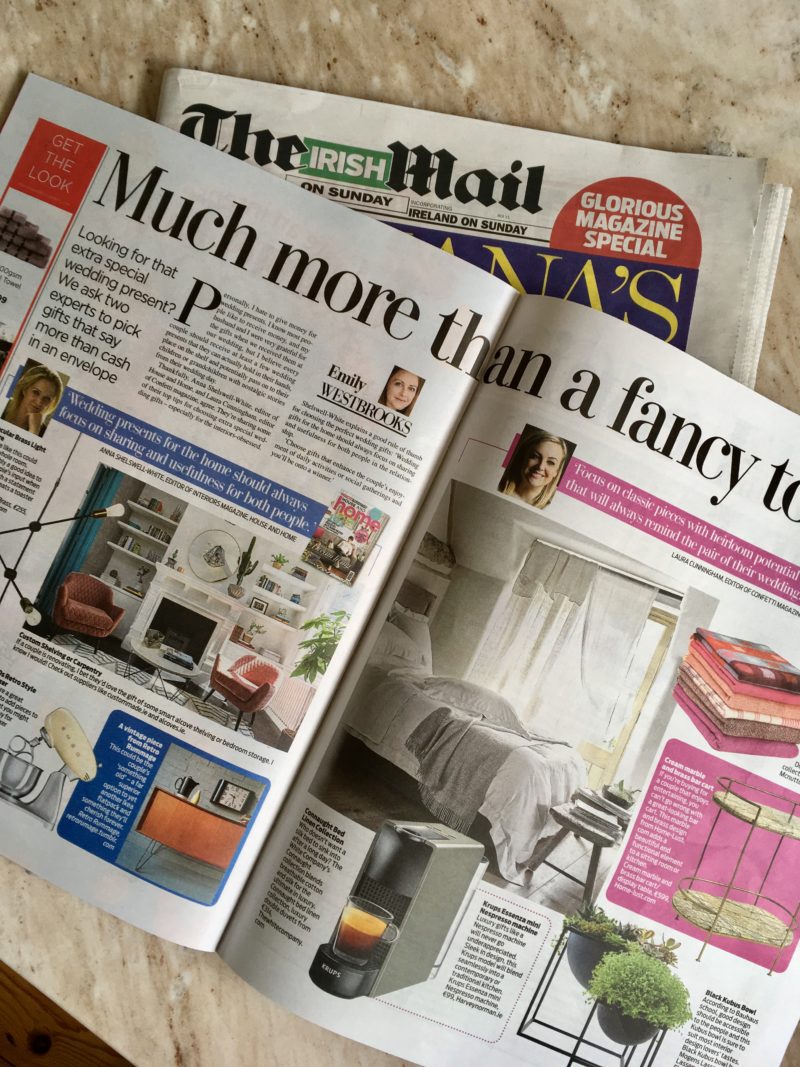 A few months ago, a long-time blog friend bequeathed her interiors column in the Irish Mail on Sunday to me. It's so refreshing to be back writing about interiors for an Irish paper! I had stopped writing for the Irish Independent about a year ago, so this is a nice entree back into that world. Unfortunately, for now at least, the columns are only in the print version, which you can only pick up in Ireland. I'll try to share bits and pieces here when I have them.
This weekend was the first time I got to see the column in person – and it was an extra special one! I interviewed two of my former colleagues from Confetti Magazine and House and Home magazine to get their insight on choosing great wedding gifts for your friends or family members who love interiors. They had some really thoughtful suggestions, which is what I always shoot for with wedding gifts.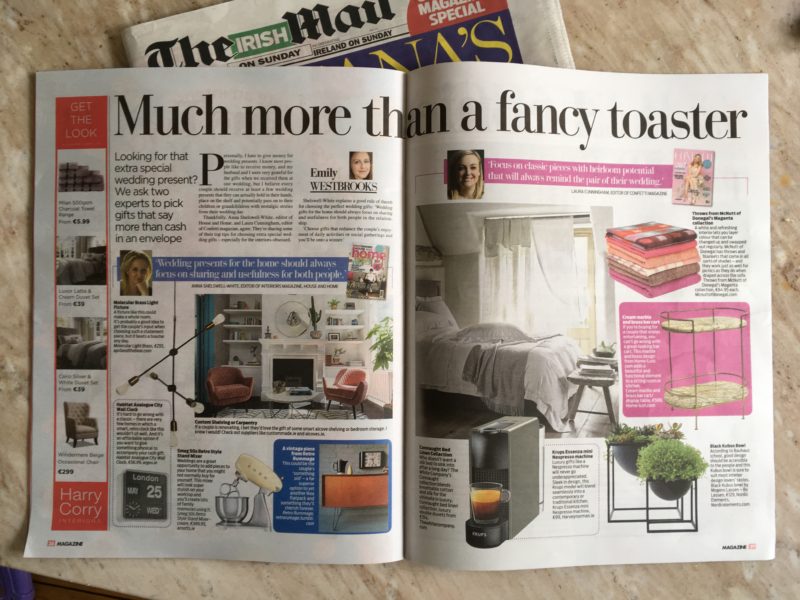 If you're in Ireland, it's in the magazine section of the Sunday paper.