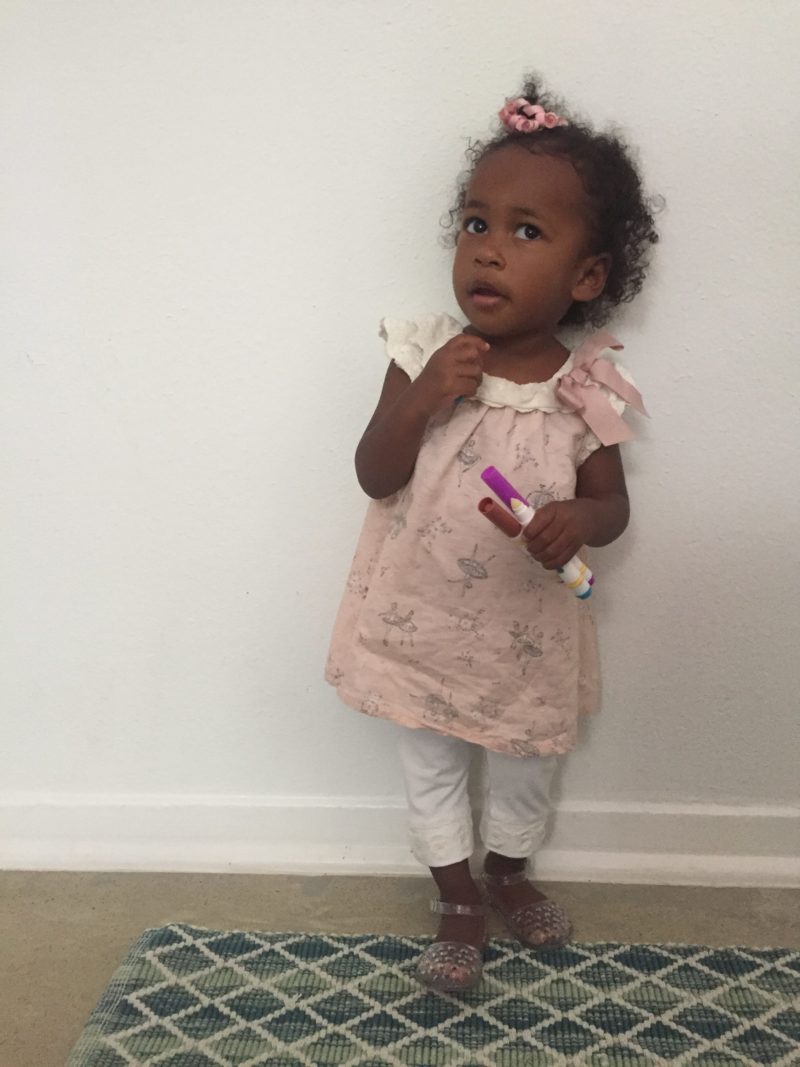 Saturday mornings are the only morning in the week when we don't really have to go anywhere, so sometimes that means I get to spend a little time reading the proverbial morning paper. Here's what I caught up on this morning (and during the last week).
Somewhat related, how many tabs do you have open on your computer at any given time? My average is about 12.
I have thought of Rev. William Barber many times since I was stirred by his speech at the Democratic convention last year (before everything went so very, very badly and hasn't stopped since). This account in Esquire of his progressive Christianity and activism for justice and against poverty was heartwarming.
This thorough and thoughtful account of what infertility is like from the inside. If you know someone who struggles with infertility, this might help you understand some of the emotions involved. And can I just say, you probably know someone who struggles with infertility even if you don't know, if you know what I mean. For many, it's a very silent and isolating struggle.
After too many hours of internet searching, I finally ordered this dress to hopefully wear to my sister-in-law's wedding in Ireland this summer. Crossing all the fingers it fits and stays up better than I think it might for wrangling flower girl(!) Maya on the day. And crossing fingers these shoes go on sale because they might go perfectly. Do you know how hard it is to find dresses to wear to weddings? It's impossible unless you're not looking.
These are very sweet giftable swaddles. I'm partial to the oranges and the elephants.
We still have Maya in a sleep sack at night and for naps at home and we need a summer weight one, I think. This one, maybe?
This video made me cry. So much of life is wrangling expectations versus reality.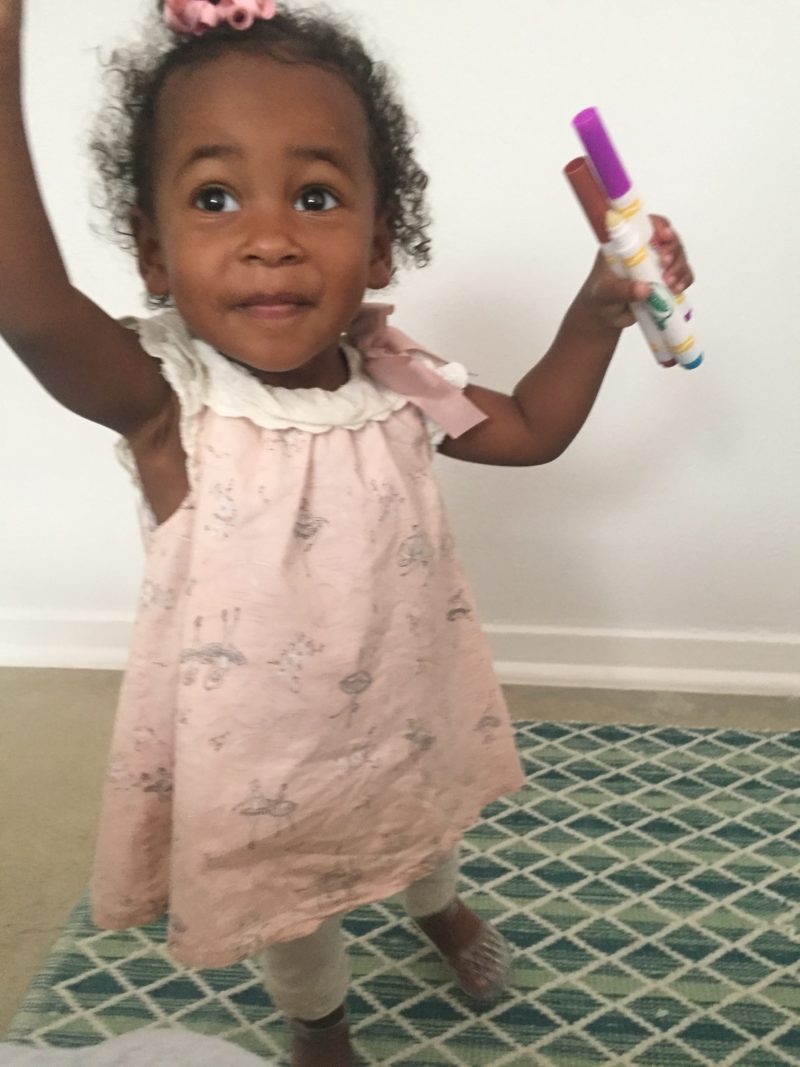 Cute Maya blurry interlude…we are all excited that Crayola makes markers that only work on special paper!
You guys, I write 9 articles a week, every week, for Romper (so many words, tbh). In the last few weeks, I've really enjoyed writing about why I'm glad I joined a moms' group after wimping out for a full year, why I sometimes feel guilty for having a family after struggling with infertility (although we are still in the struggle), and a few things that surprised me about parenting a girl.
I took Facebook and Twitter off my phone after Christmas (best decision ever) but couldn't bring myself to take Instagram off. Every night when Maya goes down I let myself zone out (really, for the first time all day) with Instagram stories and @mrorlandosoria cracks me up.
Also you guys, this week at school one of my sweet kiddos who is going to be a senior next year finally learned what an exclamation point meant. Let that sink in for a minute. Broke my darn heart, but he had such a gracious sense of humor about it and was just thrilled to finally be in the know – and to finally understand what his girlfriend had been texting him for months. Ha! Another heartbreaker kiddo decided he'd like to write to his dad in prison for the first time, and his words brought me to tears. I thought he was going to write about basketball and when he was finished, he had poured out an open longing for his father. In the few months I've been working with these students I can already see them turning into men, but then we have moments where they're still so young and raw.
I hope you have a restful weekend. And honestly, I hope that if you can read, you read. That's where you'll find me when I'm not following Maya around with her fistfuls of crayons. One more for the road…x