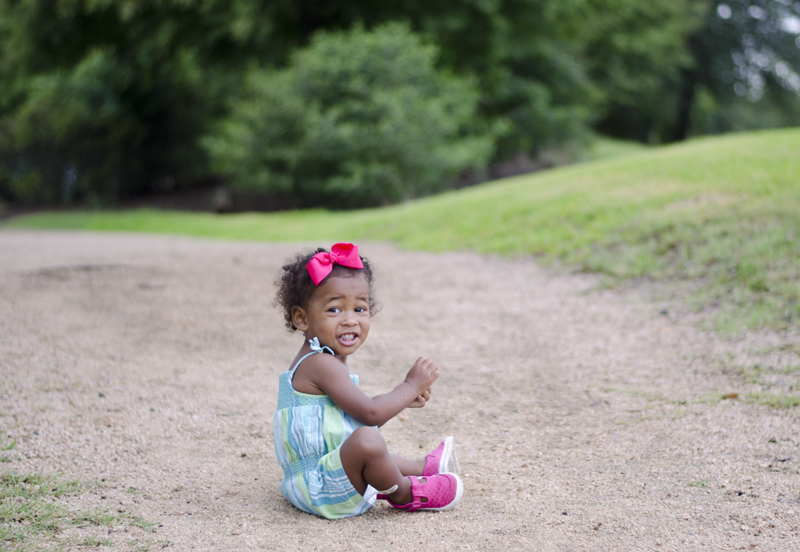 Last week, some teeny tiny thing in my blog broke so that I couldn't write posts. It was really annoying and fixing it took the help of more people than I can count. But now, it's back!
Friday night, we packed up and drove 40 minutes north to stay with friends in the deepest of Texas suburbs. We went out to dinner last night after Maya (finally) went down, and then Saturday morning, the dudes got up early and drove even further north (past the suburbs) to play basketball in prison as part of a ministry program. While they were sweating and hooping, Maya and I took advantage of the uncharacteristically cool morning to wander around the little lake in their development and check out a new playground. (We also had 8 million snacks, went to the mall with our friends, took an accidental car nap, and played with mugs in the pool. We got a workout of our own!)
I've barely picked up my camera lately, so it was fun to fiddle around with it while Maya explored the sandy path and ogled the little lake on the way to the playground. Every body of water is a "pool" to her, and every playground is a "slide". And every new thing brings utter joy to her face.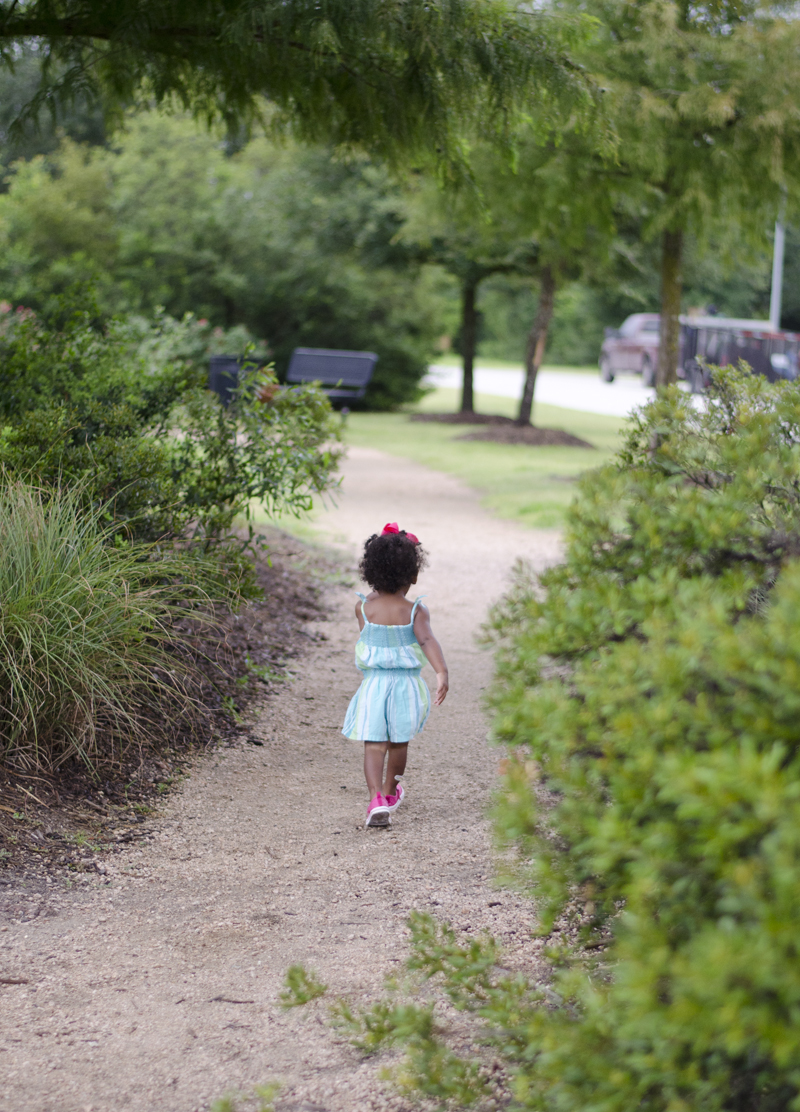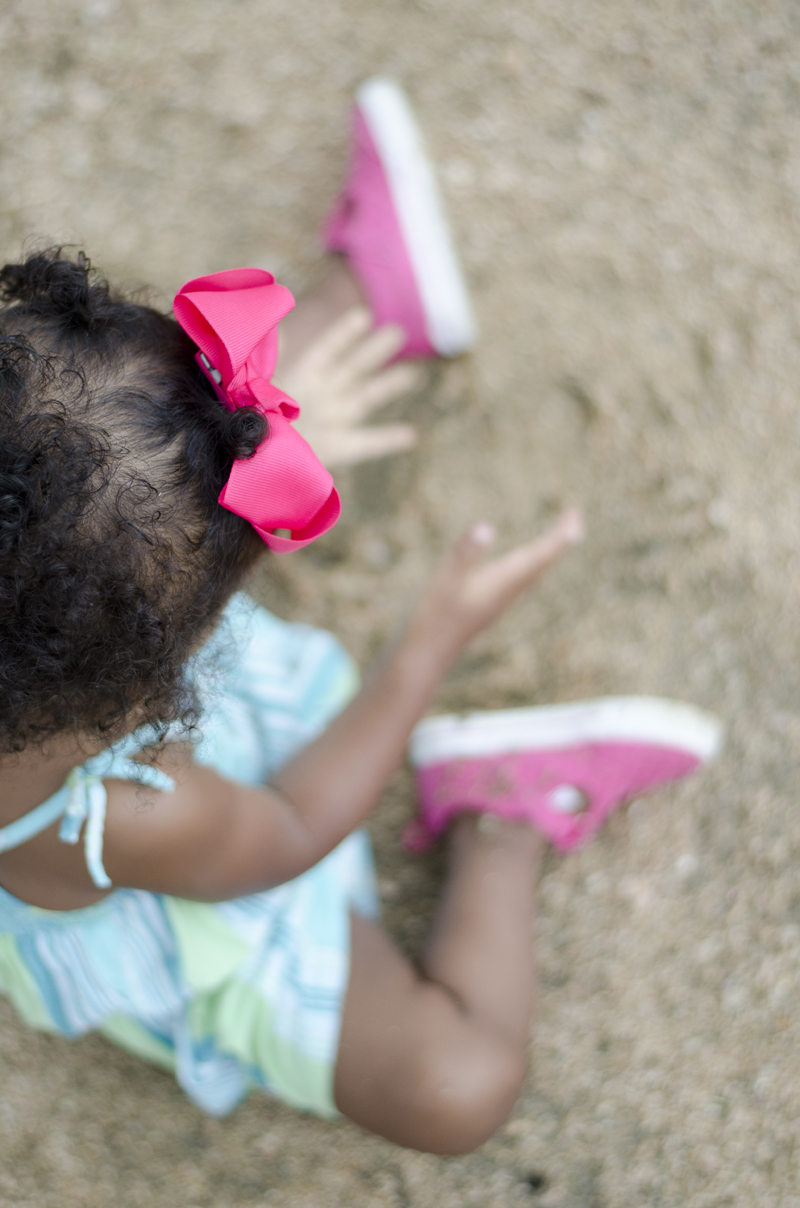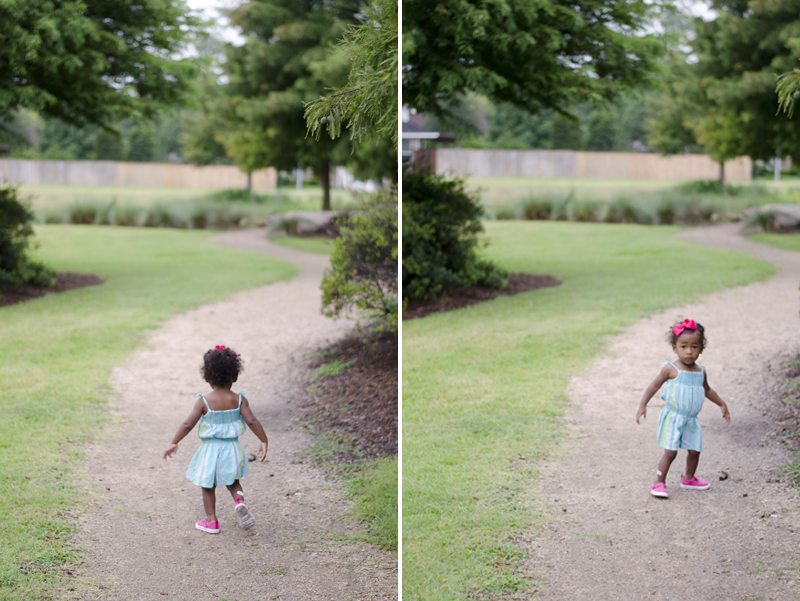 She's rocking a band-aid over a bug bite she just won't quit scratching, and a romper that fit Baby J this time last summer – when she was only six months old. Ha!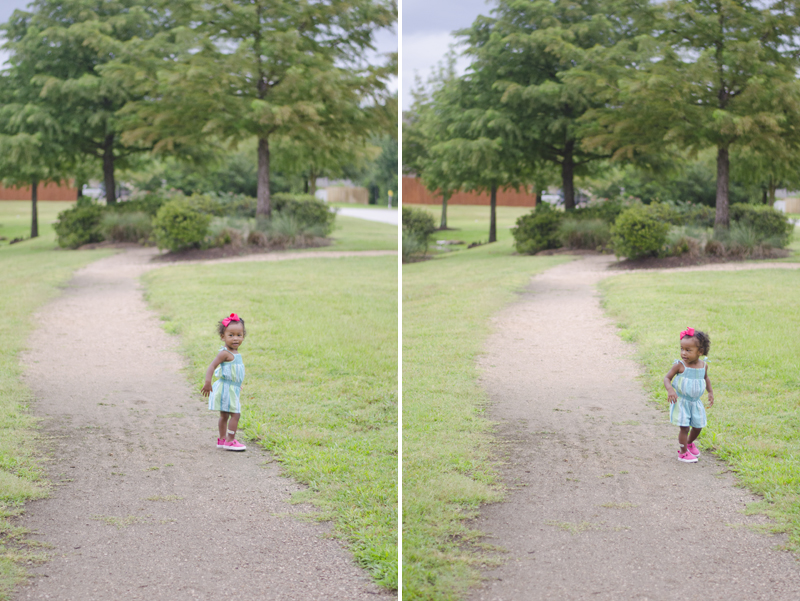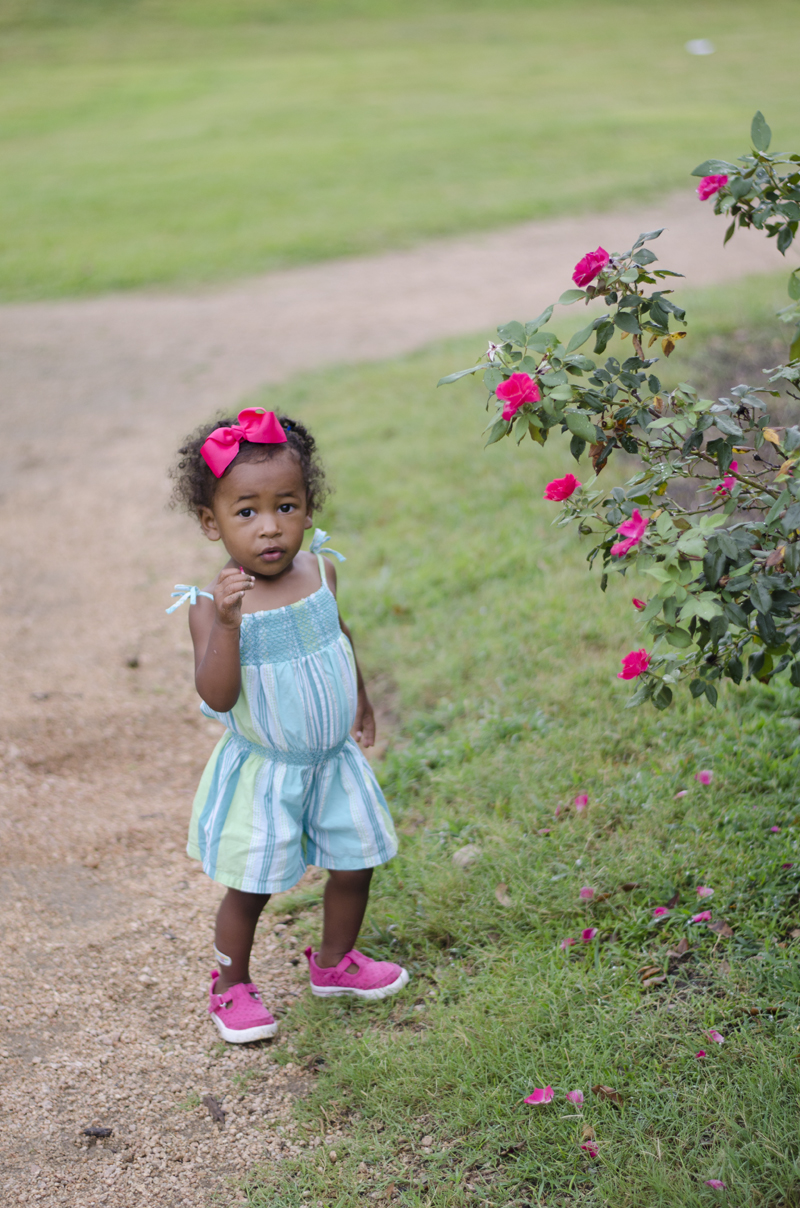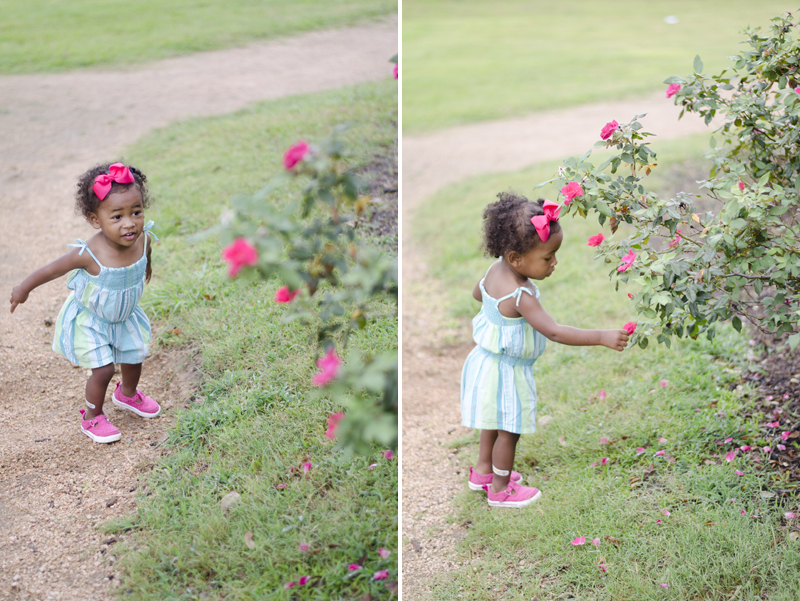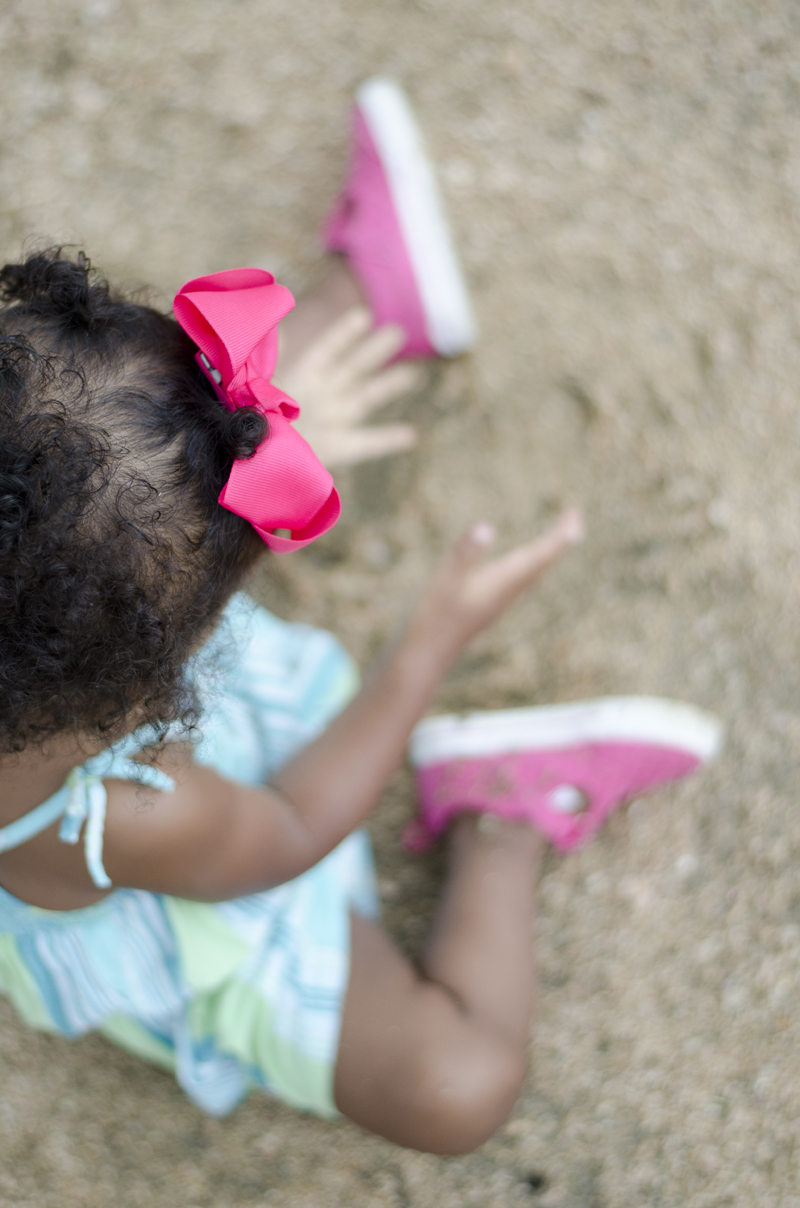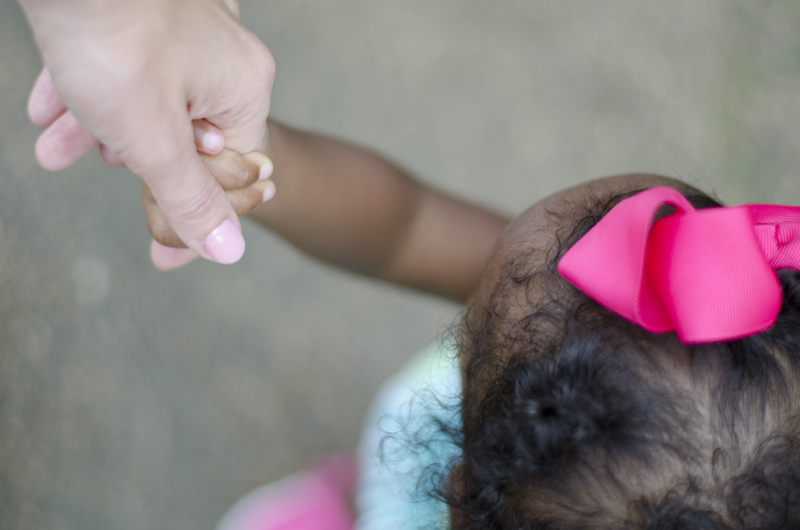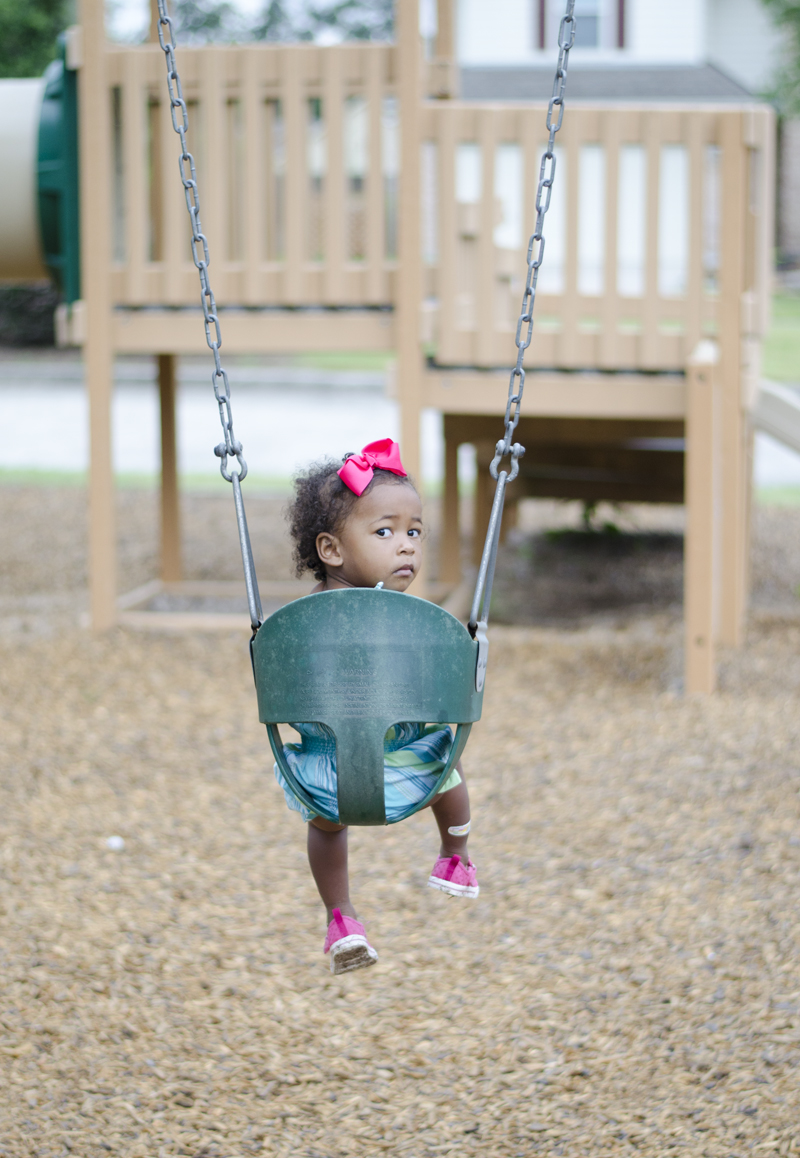 Push me already!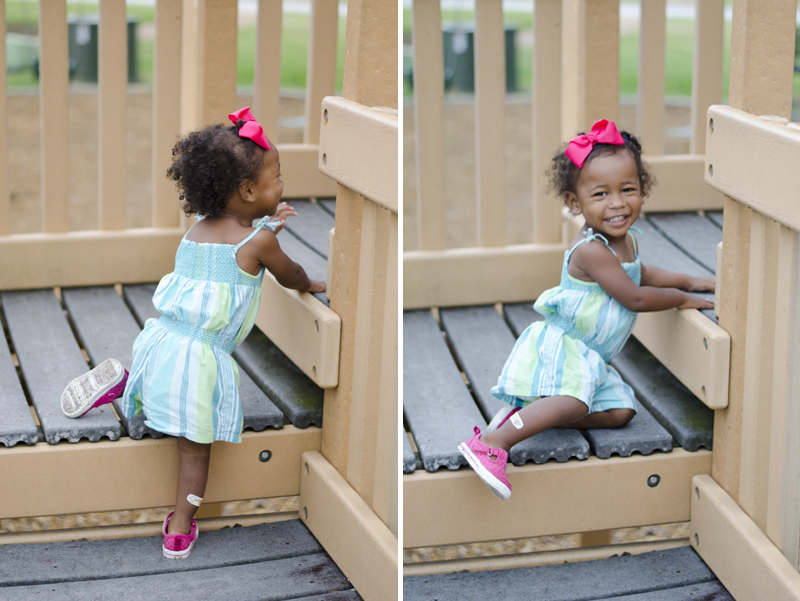 I hope you all had a nice weekend as well, with a sliver as much glee!