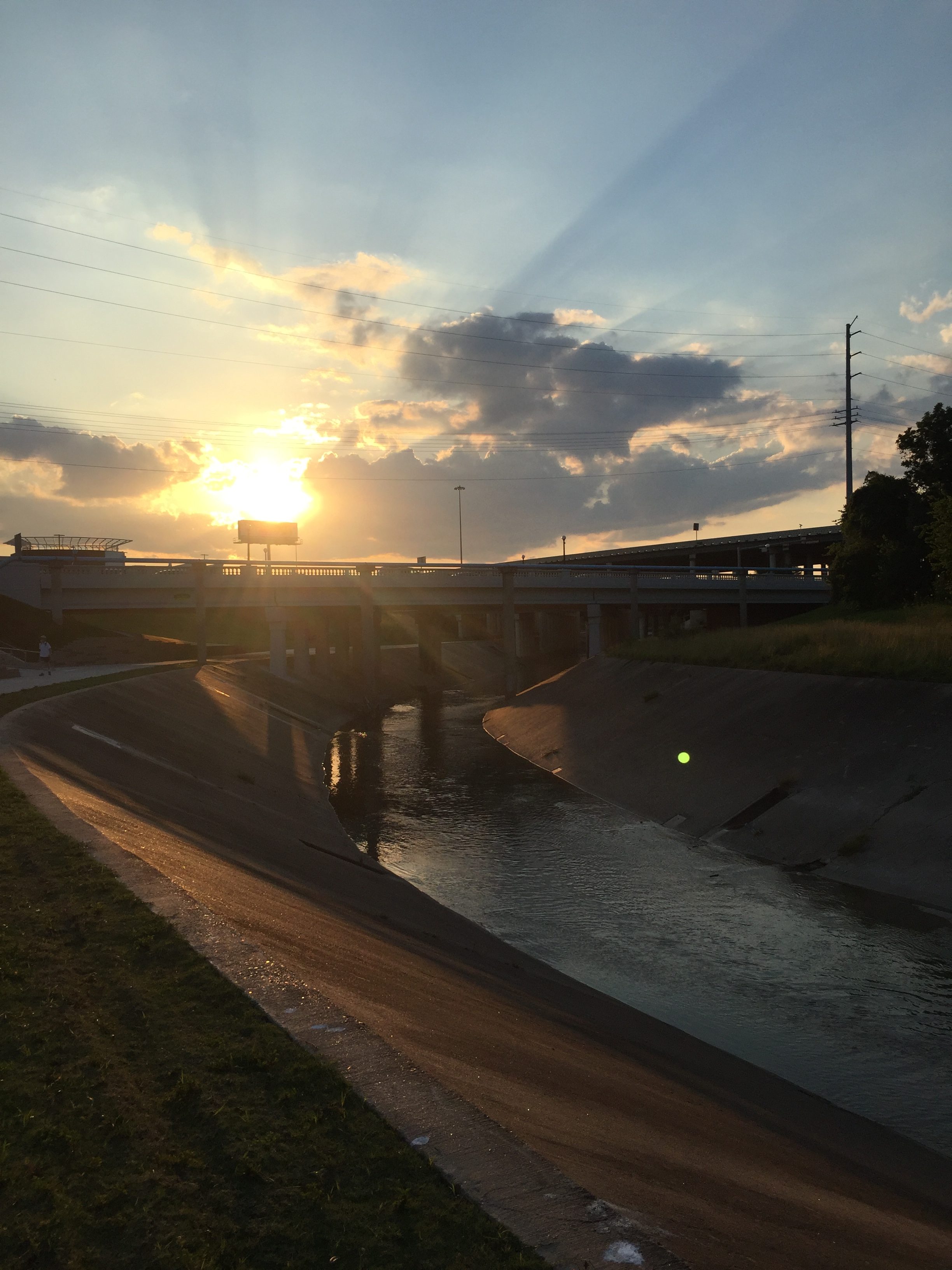 I've been walking with a friend every Wednesday night along Buffalo Bayou near our house and last night, the light was just so incredible over the city that I caught a few photos. Houston doesn't offer nearly as many beautiful landscapes as Dublin did, and I don't often have an extra hand free with Maya wrangling to take photos of anything but her (approximately 4,000 on my phone at the moment, and also saved to Google Photo).
Just to check on my acclimating-to-heat status, I always check the temperature and humidity before we head out walking – the last two Wednesdays it's been a real-feel of over 90. I think it's safe to say that if I'm willingly going out walking for an hour and a half in 90+, I've fully acclimated.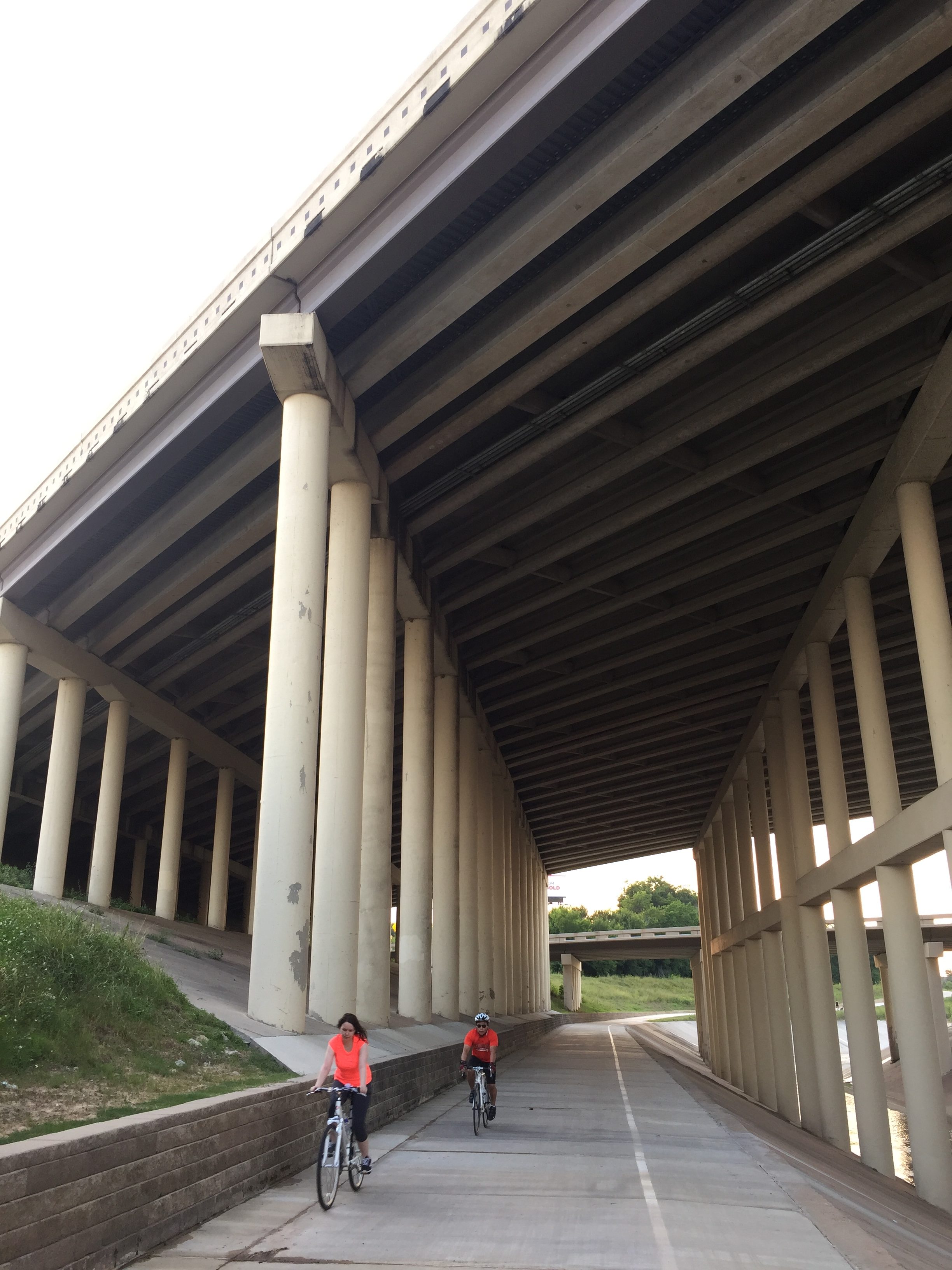 The city has been completing and updating miles upon miles of bike and walking trails along the bayous and although they're a really nice amenity, picturesque isn't exactly the word I'd use to describe the views. Except when there's a killer sunset and you happen to be walking in just the right spots at just the right moments.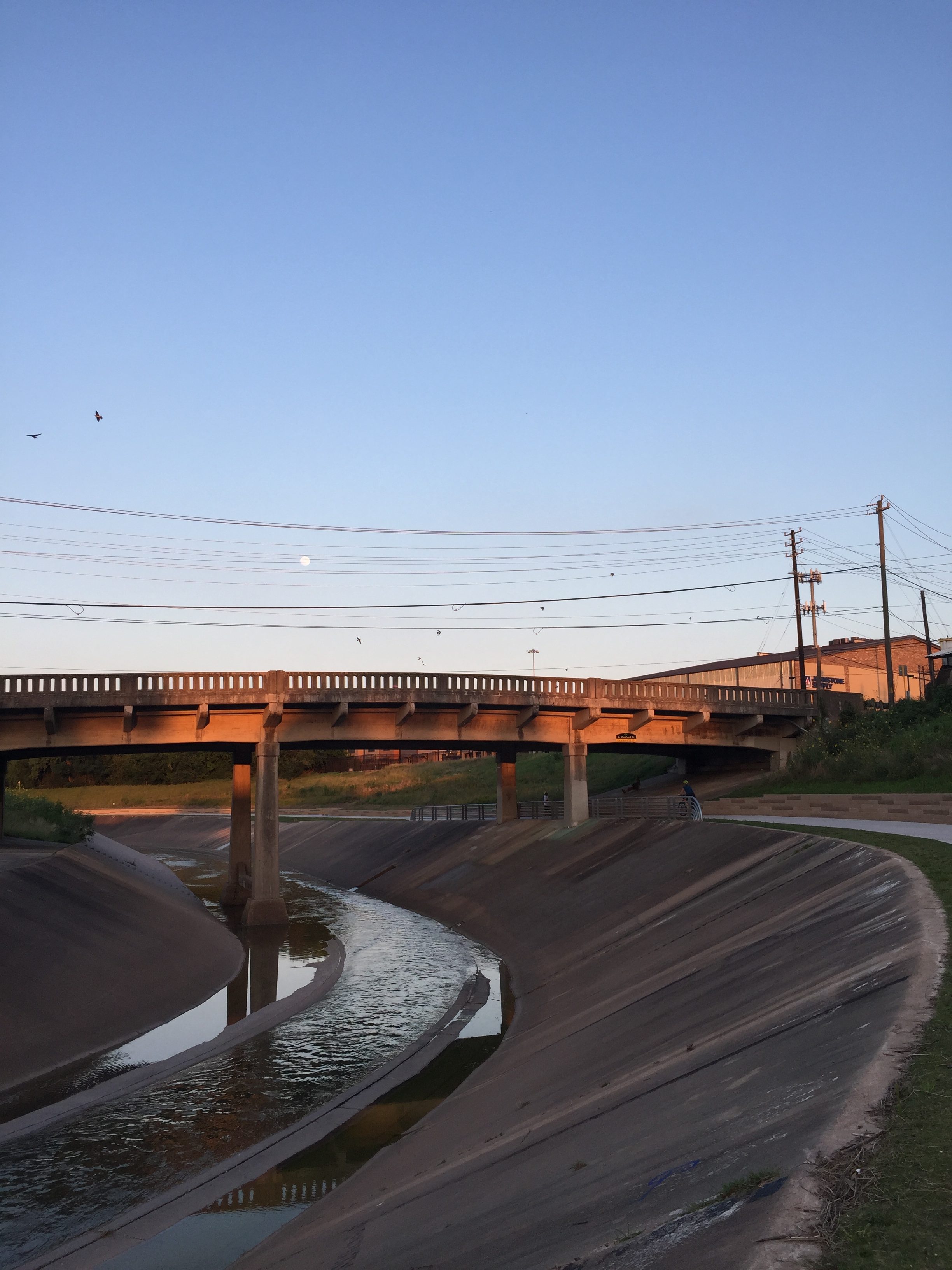 In the photo above, what you can't see is that there is a man sitting under the bayou reading a book, propped up on a little seat he brought with him on his bike and propped up on the slant with another stack of books. Just taking in the lovely evening.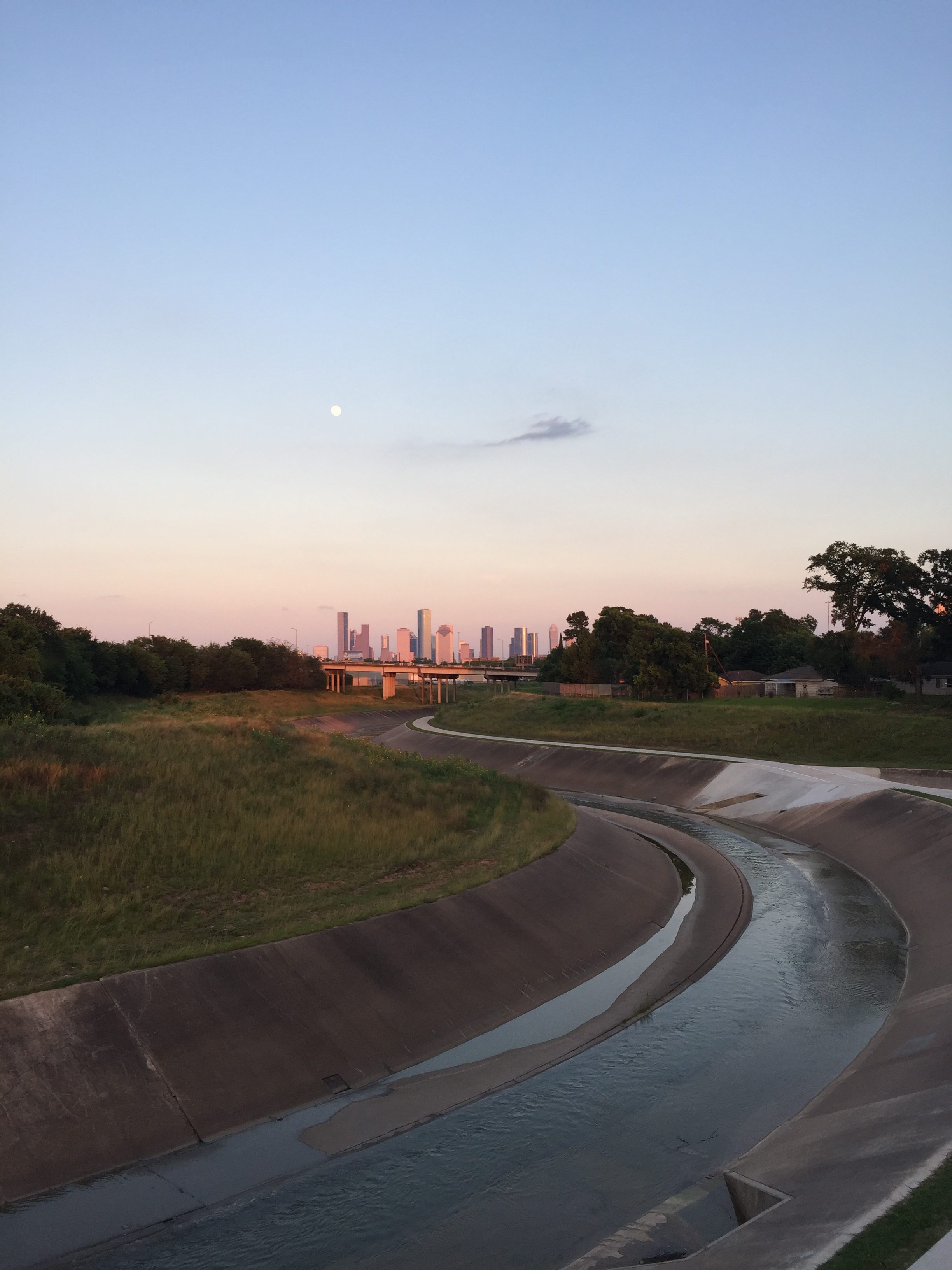 I actually really enjoy the Houston skyline, it's one of the more picturesque views we get in what Michael likes to refer to as the "concrete jungle." We're ten minutes from the city and walking distance to this view. Not bad in a city of 4 million people.