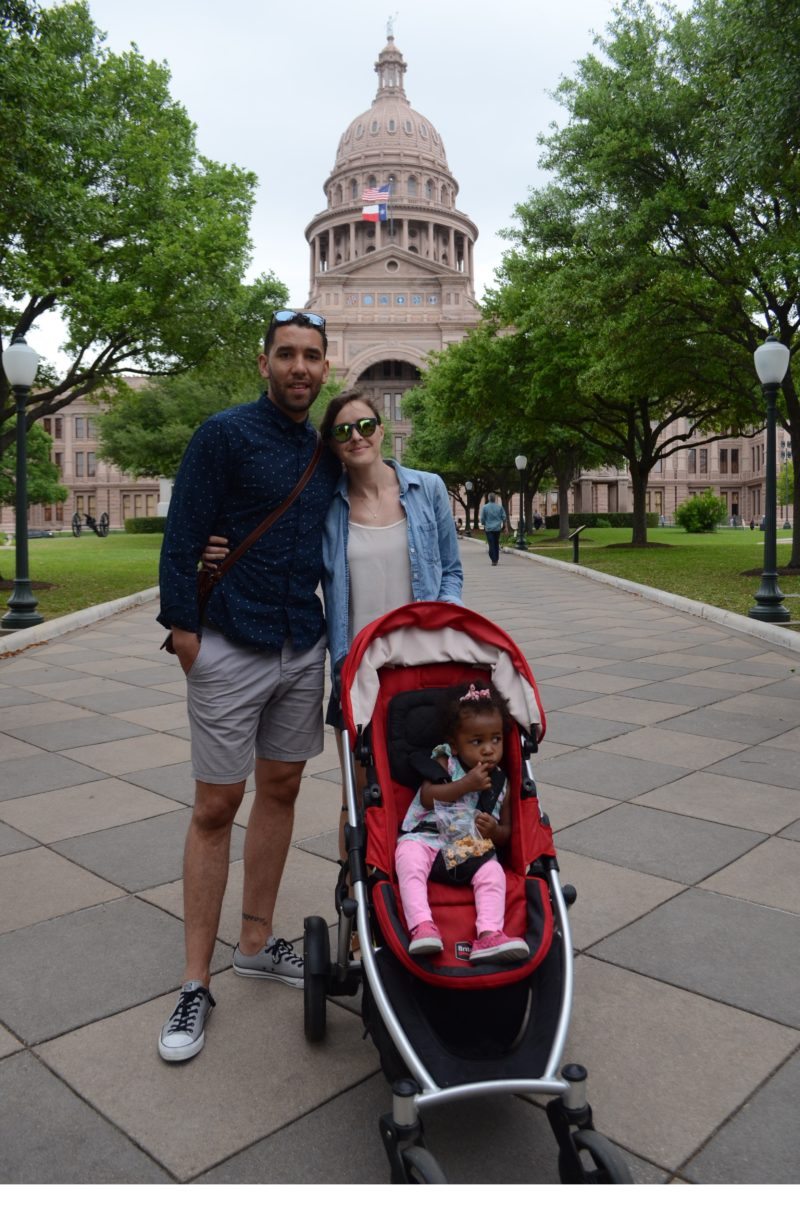 It's been so very long, and I'd rather not belabor that point at the moment. Instead, how about a little update?
1. I've been working full time and loving it. I've never been so tired and I'll be relieved to hit summer vacation, but I'm really enjoying both jobs. I'm in Michael's school as an English tutor most days each week, working with kids who are primarily English language learners (meaning they do not speak English at home. It's been so eye opening because the school primarily serves kids who have gotten passed through grades without necessarily learning necessary knowledge. One of my seniors recently revealed she never knew there was a rule dictating when to use a rather than an. I nearly cried except she was so excited to have a rule to look to now!
Then three days a week I write for Romper.com about being a mom, which is oddly therapeutic. I'm tasked with only writing about what I've experienced, which makes it quite fun.
2. I've begun writing for the Daily Mail on Sunday back in Ireland. My long-time blog friend Kim was ready to go full-time with her screen printing business (Damn Fine Print) and asked me to take over. It's been so fun to be writing about interiors again, and fun to be writing about Ireland again. At the moment, the pieces are only in the print edition, which you can obviously only find in Ireland. I'm hoping to be able to start sharing some of the content online here.
3. Maya has been doing really well in daycare. She loves her teacher, Miss Angie, who calls her "my baby," which is possibly the most comforting thing this working mom could hear. She was sick for quite a while over the winter, which we now think might be down to the excess of pollen here in Houston, but she seems to be coming out of that and really trucking along. She knows so many words and is adorably silly. She's also becoming increasingly independent, and doesn't love spending much time in the car seat or stroller, which is exhausting!
4. I spend much more time each day cleaning up after Maya than I ever imagined possible. I thought two babies was a lot, but toddlers are no joke. She can cover the floor of our 750 square foot apartment with toys and books and anything else she can get her hands on in about 20 minutes. She does not seem interested in putting anything back, although she really enjoys sweeping.
5. It's already into the 80's most days in Houston, although this spring has been much cooler than last spring. It's nice to not already be too sweaty!
6. One of the reasons I didn't write here in so long was because the track pad on my very old Mac found a life of its own and wouldn't respond to my command. And the external mouse I use when that happens had had a battery acid leak. With so little brain space I couldn't quite get over the hump of figuring either of those problems out. Luckily, the tech guy at the school helped me fix the battery acid leak and I'm back with my wonky Mac and external mouse. I have so many photos on my camera to upload from the last few months.
7. I've been posting rather regular updates (mainly Maya related) on my Instagram account, in case you need a cute toddler fix.
8. I'm in the market for a new television show, preferably Neflix or HBO Go or Amazon. Michael and I just watched Big Little Lies in record time and I thought Nicole Kidman did an incredible job. The counseling scenes were fascinating to me.
9. We had a lovely Easter, and Maya wore her biggest bow yet along with ruffle socks and little white shoes.
10. I'd like to start blogging regularly again, but I'd like also to not put myself under too much pressure about it. Life is busy at the moment, and I'm trying to enjoy Maya when she's little as much as possible, and trying to enjoy life as our little family of three.
It's getting late now, and in the name of getting this up and into the internets, I'll say goodnight. I hope to be back again soon. Xx